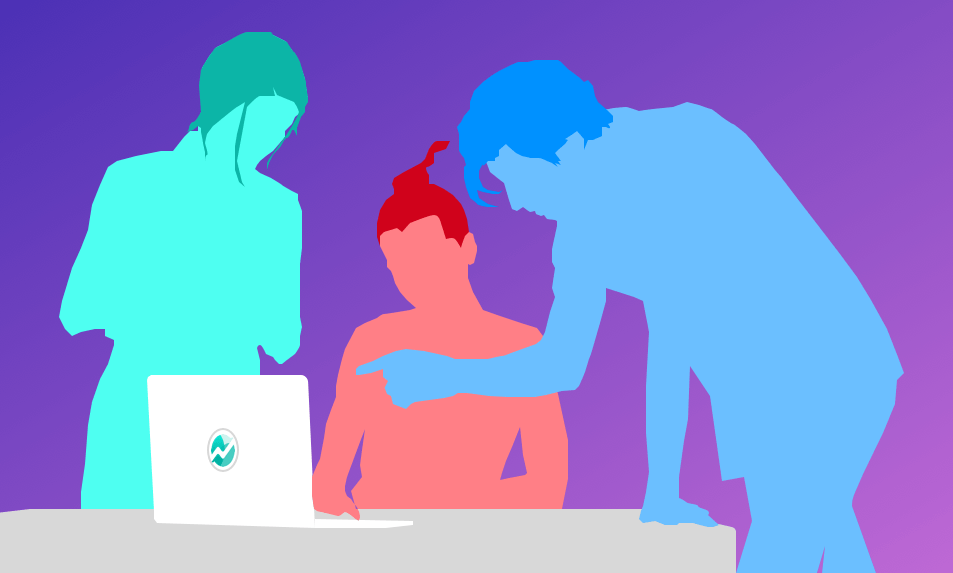 Some organizations, be it a government, an enterprise, or a business, create an internal department referred to as a Project Management Office, or PMO. This department defines and maintains the project management office process within that organization.
The idea behind a PMO is to serve as a resource to ensure that a common, proven methodology is applied to projects within the organization to ensure success and profitability. While PMOs have varying degrees of intervention, they all strive to create a scalable, repeatable process.
Establishing a PMO Process
If you're looking to establish a formal PMO for your business, start by defining the powers of your office. For example, is your PMO:
A governance body that controls the decisions during a project?
A compliance protocol that enforces process via decision approvals?
A supporting role that offers advice and resources?
Understanding how your PMO will interact on any given project (and maintaining consistency in this role) will lay the groundwork for a repeatable process. Remember, the goal here is to eliminate obstacles and variables, so be sure to start by making your PMO's influence in a project a constant. This influence should be clear in a project management office job description.
Now that you understand the degree of involvement the office will have, clarify in what ways your PMO can assist if not pilot projects outright. Some ways PMOs typically ensure project success are:
Supplying portfolio-level insights to understand how a decision in Project A may create or alleviate a dependency in Project B.
Offering project templates, tools, and plans that have track records of proven success.
Understanding and emphasizing the key factors and opportunities for profitability in a project.
Assisting in communication amongst project stakeholders to alleviate some responsibilities while clarifying the goals and decisions within the project.
Guiding in post-project reflections to continuously measure and improve future workflows.
Ensure that your team is aligned and operating on the same page.
The SMB PMO
This is one of the most common project management office examples. While your business may be small and not require a full-fledged department to dictate how projects should be managed, you can replicate the value of a PMO (Project Management Office) by creating a small but scalable project management methodology that has proven success within the context of your business. Yes, the entity of a PMO sounds complicated and faulting, but its ideology is simple applies to virtually every business that executes ongoing projects or relationships.
So, for example, if you are a general contractor, you'll need to know how to properly quote a project based on the manpower, tools, materials, and abilities required. With that you'll understand the opportunities where things could go wrong, causing project delays and ballooning costs. By assessing these risks and establishing how you will communicate project updates to all parties involved, you've effectively created a template from which to work off of and improve upon in the future.
PMO Tools
Since so much of a PMO's value stems from information and standardization, utilizing a project management solution such as Nifty allows you to create project structures that can be templated and enacted in the future.
Sign up to Nifty for Free HERE to Kick off your PMO Process!
Templating Project Flows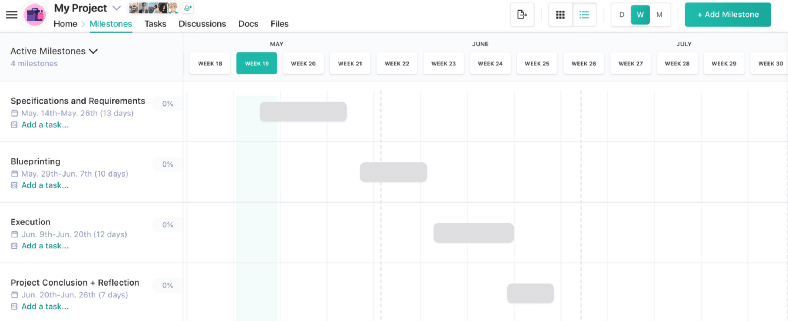 Frame a project's phases as Project Milestones and the steps within them as Tasks.
Agile project management templates are the groundwork for establishing and tweaking a scalable, repeatable process or processes within your business or organization. By creating templates for the different types of projects, you can ensure consistency from the outset of any initiative. The lessons learned at the end of a project become more meaningful as you've controlled more variables throughout the corse the process.
Recognizing Portfolio Dependencies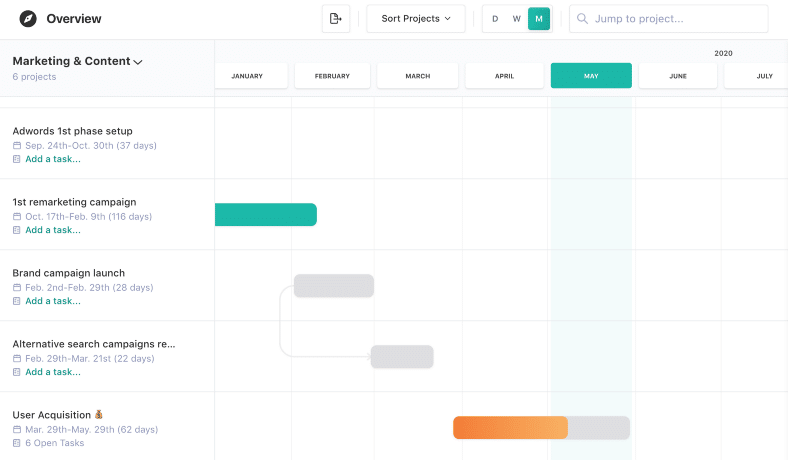 View an Overview Milestones for all of the Projects within a portfolio.
Recognizing how a single project fits into the timelines and dependencies of other projects in a portfolio lets you better understand current statuses and prioritize initiatives to meet every deadline.
Resource Planning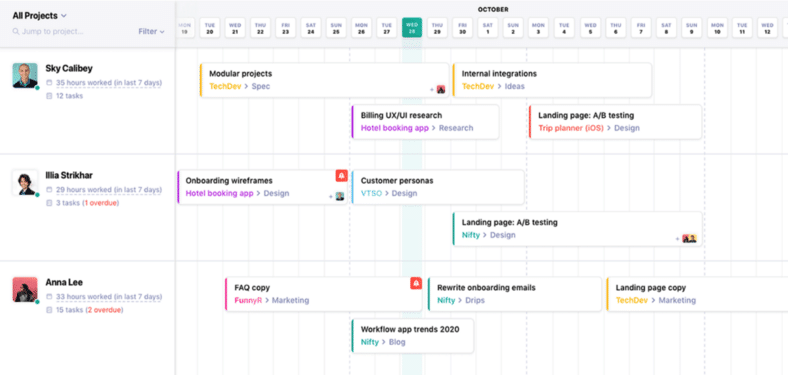 Workloads helps manage resources across projects to proactively prevent manpower bottlenecks.
In the way that portfolio insights can assist in the decisions within a single project, so too can resource planning. The ability to track each employee's workload assists in deciding which personnel should be used on a current or future project to ensure that timelines are not pressed due to an imbalance of assignments across your organization.
Adopting the PMO Mindset
While the undeniable goal of a PMO is to ensure a smooth, profitable project, at its core it seeks to create a reliable process that can be learned from and iterated upon. If first attempts at instituting some of the methodologies associated with a formal office (or informal PMO mindset) don't succeed, use these lessons to continuously fine tune the process moving forward!
Ready to build your PMO in the cloud? Get started with Nifty today! 🚀