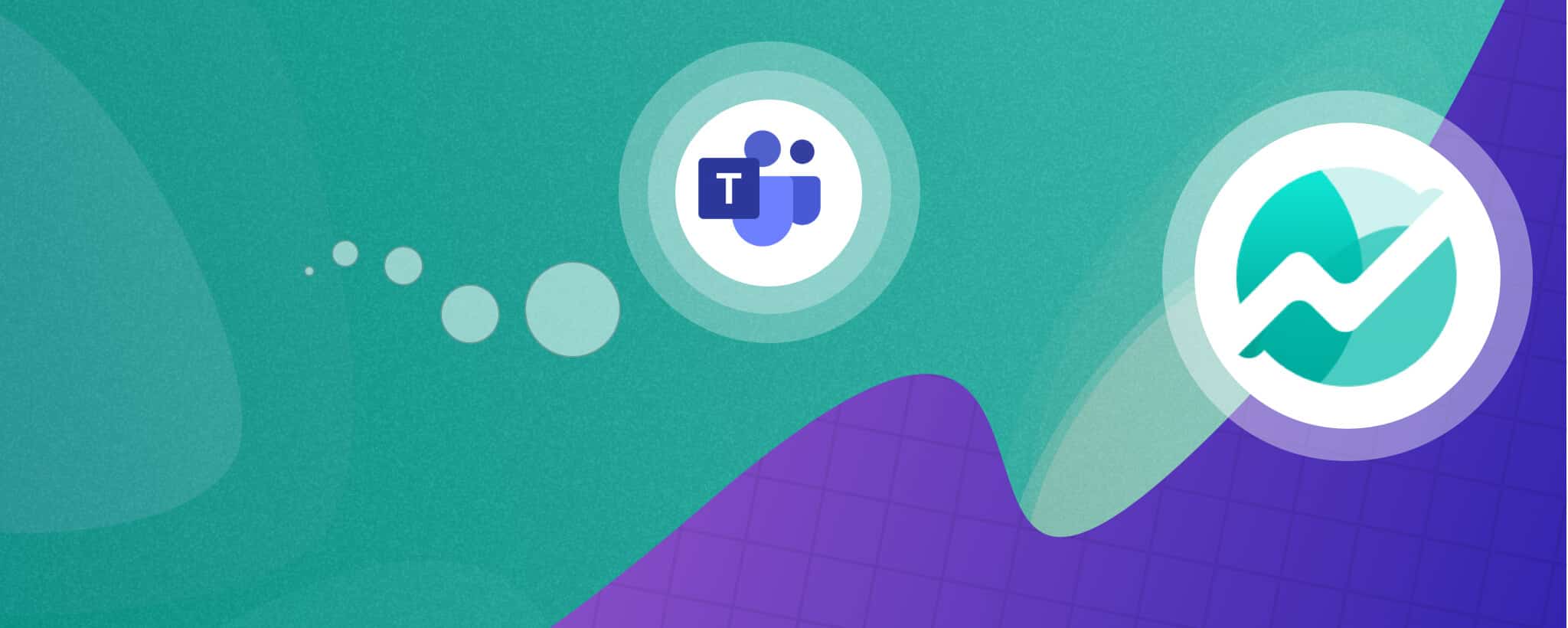 Looking for the best Microsoft teams alternative? You've come to the right place!
The emergence of the Covid-19 pandemic has changed our lives in many ways. Most business owners have made it possible for their employees to work remotely from home for safety and health reasons. But many managers still have problems with managing their employees from afar. 
While many managers have chosen Microsoft Teams to manage every task of their staff, many others still cannot get what they actually want from Microsoft Teams. Here in this article, we will introduce the 12 best Microsoft Teams alternatives so that everyone can achieve their business goals even while working remotely. 
What Are the 12 Best Microsoft Teams Alternatives?
Let's now discover the best Microsoft Teams Alternatives and see which one suits your business best.
1. Nifty (the best Microsoft Teams alternative)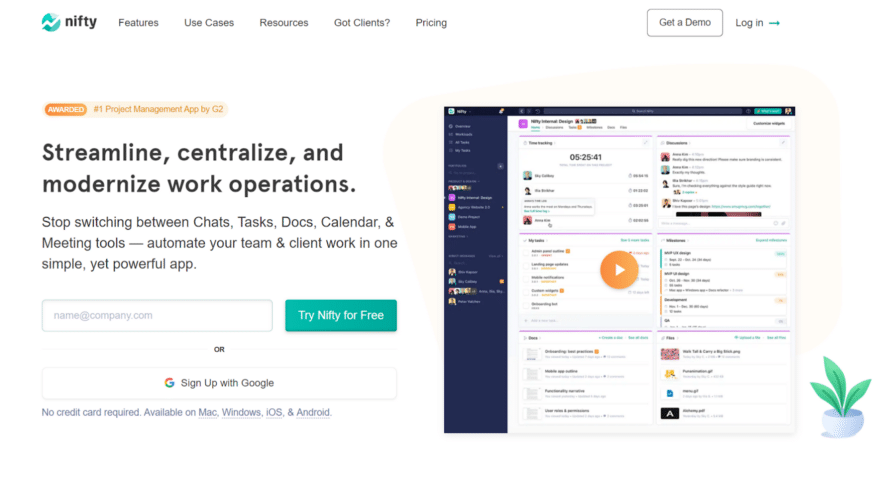 Nifty is a fantastic cloud-based team, project, and task management platform for teams looking to manage their workflows and collaborate across initiatives tailored to their specific needs.
Key Features
Tasks can be assigned, tracked, and managed.

Processes with a high level of personalization are automated.

One-click Zoom and Webex team video meetings and screen-sharing.

Keep track of how much time you spend on projects and tasks.

Data is simple to export and import for sharing with clients.

Private messaging with team members so you don't need to exit the platform to chat with your team members. 

Each task has an ID so that you can keep track of them all.

Seamlessly integrates with third-party apps such as Hubspot, Salesforce, & 2000+ others.
Pricing
There is a generous Free Forever Plan that allows for unlimited team members. The first paid plan tier starts at $49/month

👉 Does Nifty offer a trial? Yes, Sign up for your free 14-day trial here 🚀
2. Slack

Another Microsoft Teams alternative is Slack. Slack is a messaging program at its heart, but it comes with a slew of extra features and plugins. The truth is, Slack and Microsoft Teams have been at odds since the latter launched its own collaboration platform. Slack focuses on integrating with external apps, whereas Microsoft Teams excels at integrating with Microsoft products.
Key Features
Audio/video calls

Persistent messaging UI

Screen sharing with annotations

Advanced search features so that finding and searching for relevant content/individuals is simple

Messaging threads

With the open API, you can create your own integration.

Groups for discussion

A variety of communication channels 

Sharing channels is easy.

Bots for Slack
Pricing
There are four plans to choose from including a free plan.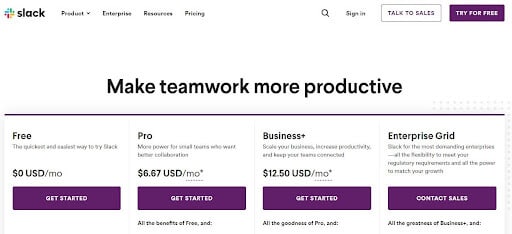 3. Zoom

Especially popular since the emergence of the Covid-19 pandemic. In fact, Outlook users can make Zoom calls directly from their app, making it simple to add to your existing apps. Zoom is much more than a video platform, however. You may also manage your chats with Zoom Chat's messaging, groups, and channels. This distinguishes it as a genuine Microsoft Teams competitor.
Key Features
Meetings through public or private channels

Pinned messages 

A personal location where you may keep track of your reminders and files.

In your chat panel, you can choose between light and dark themes.

Customizable channels

Privacy features

GIPHY's animated gifs

Message storage by a third party

Chat message history with time constraints that can be set

Image uploads, file transfers, and screen capture

Messages can be edited and deleted.

Virtual backgrounds in video calls

Slack, Drive, Teams, Dropbox, Facebook, Intel Unite, and more Zoom connectors are available.
Pricing

4. Google Meet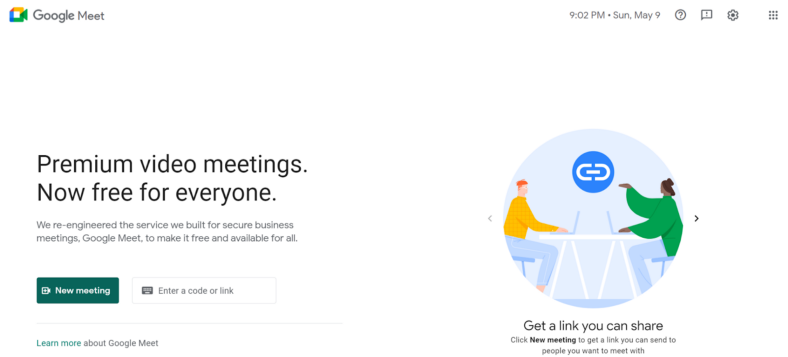 Google Meet (formerly known as Google Hangouts Meet) is a video conferencing platform that allows you to join meetings through a Calendar event, an email invitation, or Gmail. Anyone with a Google Account can host a video meeting for free, inviting up to 100 people and meeting for up to 60 minutes.
Key Features
Audio/video conferencing

Built-in chat

Screen sharing
Pricing
Google Meet is free for every Gmail account owner.
5. Adobe Connect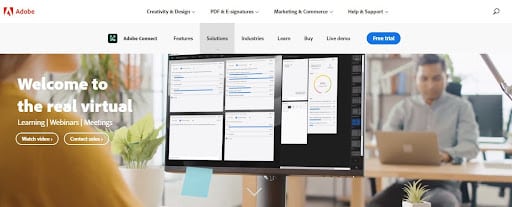 The next alternative is Adobe Connect. For webinars, online meetings, eLearning, and more, this web conferencing tool is a perfect alternative to Microsoft Teams. You only need the Adobe Flash Player runtime and a web browser to use this web conferencing service, which allows you and your team to exchange multimedia and presentations online. Adobe Connect is suitable for any size team and facilitates business collaboration.
Key Features
Video conferencing

Interactive whiteboard

File sharing
Pricing
In addition to the free plan, there are two paid plans starting from $50/month.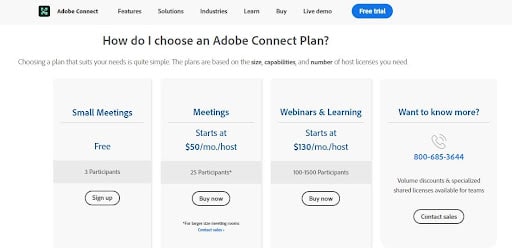 6. TeamViewer

TeamViewer, like Microsoft Teams, is a collection of tools that work together to maximize collaboration. TeamViewer Meeting, for example, allows video conferencing from anywhere in the world.
Key Features
Messaging between team members

HD VoIP 

Indexed messaging

Built-in encryption 
Pricing
TeamViewer pricing starts from $53.90/month.

7. HCL Sametime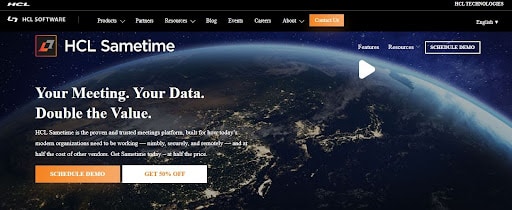 The next Microsoft Teams alternative is HCL Sametime, an instant messaging tool that allows for online business communication.
The software gives you and your team access to a secure meeting platform where you can have online meetings, send instant messages, share voice and video communications, data, and more.
Key Features
Audio/video conferencing

File sharing

Screen sharing feature

Security features like participation permissions for the calls
Pricing
The website does not provide pricing information. Contact HCL Sametime for pricing information.
8. Quip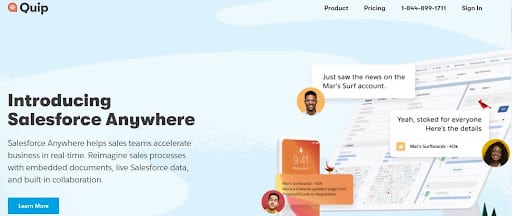 Quip is a team collaboration tool that's a wonderful alternative to Microsoft Teams. You may use this software to create, collaborate, and communicate on documents altogether. Quip allows you to manage projects, tasks, spreadsheets and chats all in one place.
Key Features
Collaboration tool

Project management tool

File sharing

Messaging features
Pricing
Quip's pricing starts at $10/month and there are no free plans.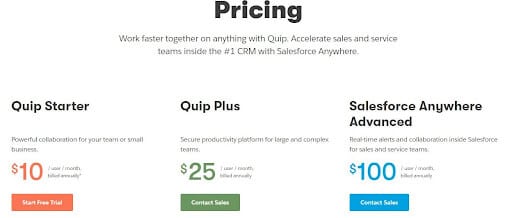 9. Ryver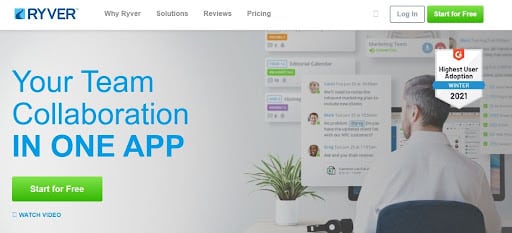 Ryver is a single app for all of your team collaboration needs. Task management, group chat, and audio and video calls are all available in the app. Regardless of the size of your team, you can choose Ryver for your business communication needs.
Key Features
Task management features

File sharing

Audio/video conferencing

Messaging option
Pricing
There are no free plans and the starter plan starts at $49/month.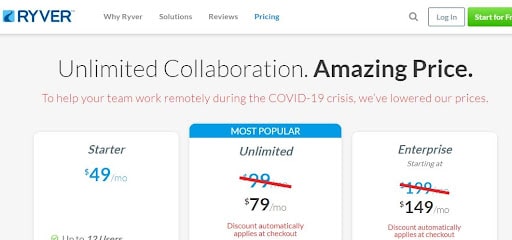 10. Chatter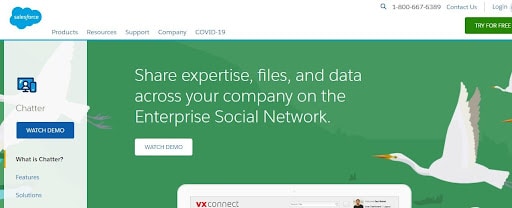 Chatter is a social collaboration and networking tool for businesses. This software is an excellent tool for connecting, collaborating, communicating, and sharing with your colleagues.
Key Features
Audio/video conferencing

File sharing
Pricing
Chatter is available for free and its paid version is $15/month.
11. Wire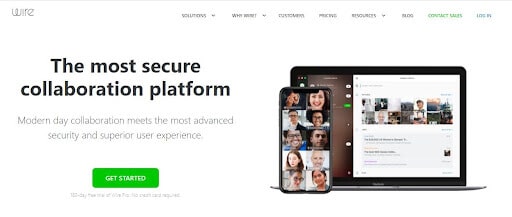 The next Microsoft Teams alternative is Wire, which is a secure business communication tool. The program allows you to message team members, have audio and video conversations, share your screen, and share files while doing so. All of this is done with the assurance that your data is safe and secure, thanks to end-to-end encryption.
Key Features
Business guest rooms

Audio/video conferencing

File sharing
Pricing
There is no free plan and you should choose between Wire Pro and Wire Enterprise.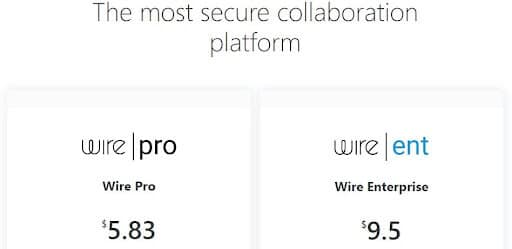 12. Flock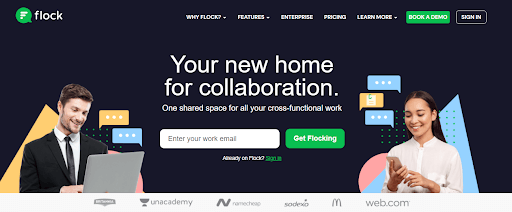 Flock is a real-time team messaging app with a slew of unique features that make it a viable alternative to Microsoft Teams. Flock allows you to turn communications into tasks that you can assign and track, make reminders for your team, and run polls to receive instant feedback, in addition to the anticipated tools like chat, audio, and video chats. These built-in productivity features, unlike Microsoft Teams, allow you to manage your time.
Key Features
Audio/video conferencing

Task management features

File sharing

Chatting features
Pricing
You can use Flock for free or pay $4.50/month.
What is a Business Communication Platform?
A communication platform is a software solution that allows you to send and receive messages both internally and outside. It employs a variety of communication methods, including phone, video conferencing, task management, and group messaging. Project management, file sharing, and customer communication are all features of newer platforms.
Why Do You Need a Business Communication Platform?
A business communication platform is used by businesses to allow secure employee messaging. They assist staff in achieving organizational goals, providing excellent customer service, and completing tasks on time. They make it simple to communicate with the appropriate team member via a variety of methods.
What is Microsoft Teams?
Microsoft Teams is a business communication platform primarily released in 2017. Microsoft Teams is popular especially among individuals who utilize Microsoft's other tools and applications. It features meetings, chats, calls, and collaboration in just one place. As it is run by the Microsoft company, you can share Microsoft files such as Word, Excel, PowerPoint, etc. with your team members in the platform.
There are two main drawbacks about Microsoft Teams:
Only in a Microsoft-centric setting is it most successful.

The formality and rule-following of compartmentalized design can restrain open dialogue.
However, there are great advantages too:
Exceptionally adaptable

It's tightly linked with the rest of the Microsoft Office tools.

There are numerous integration possibilities available.

Microsoft 365 business accounts come with this feature.
Why Microsoft Teams May Not Be Enough?
Why are we considering Microsoft Teams alternatives, at all? If you are already using Microsoft Teams, you know well why you are looking for another platform. If you are still doing research on whether to choose Microsoft Teams, then it's better to look at some reasons.
If you have a large company, you should know in advance that the number of channels available is insufficient for your team.

While Microsoft Teams has a lot of capabilities, some of them may be difficult to use, and it will take your team some time to get to know the tool and learn how to use it effectively, which keeps them away from being productive.

Microsoft Teams has file-sharing capabilities, although they are limited in terms of structure. It can be difficult to organize files in shared discussions, for example.

Microsoft Teams' web browser version lacks the option to respond to individual text messages, which can lead to confusion in multi-person chats. 

Microsoft Teams does not allow users to invite guests to channels. You need a completely new communication platform if you need to do so.
In addition to all these reasons, it happens many times that people cannot get all their needs from one single platform and they have to switch from one platform to another. Moreover, using many platforms is not cost-efficient for the companies either. The reason is that they should pay for several platforms because each of them has something great that can meet their needs. 
Here is the reason why we decided to introduce Microsoft Teams alternatives. So, if you want to get more features at a reasonable price, continue reading this post.
Final Thoughts on the Best Microsoft Teams Alternatives
Every business has different needs from other businesses. While some business owners and managers would feel comfortably satisfied using Microsoft Teams, others may not get everything they need from it. We have provided the 12 best alternatives for Microsoft Teams in this article and you can choose the one that suits your business communication needs best. Wish you the best of luck!