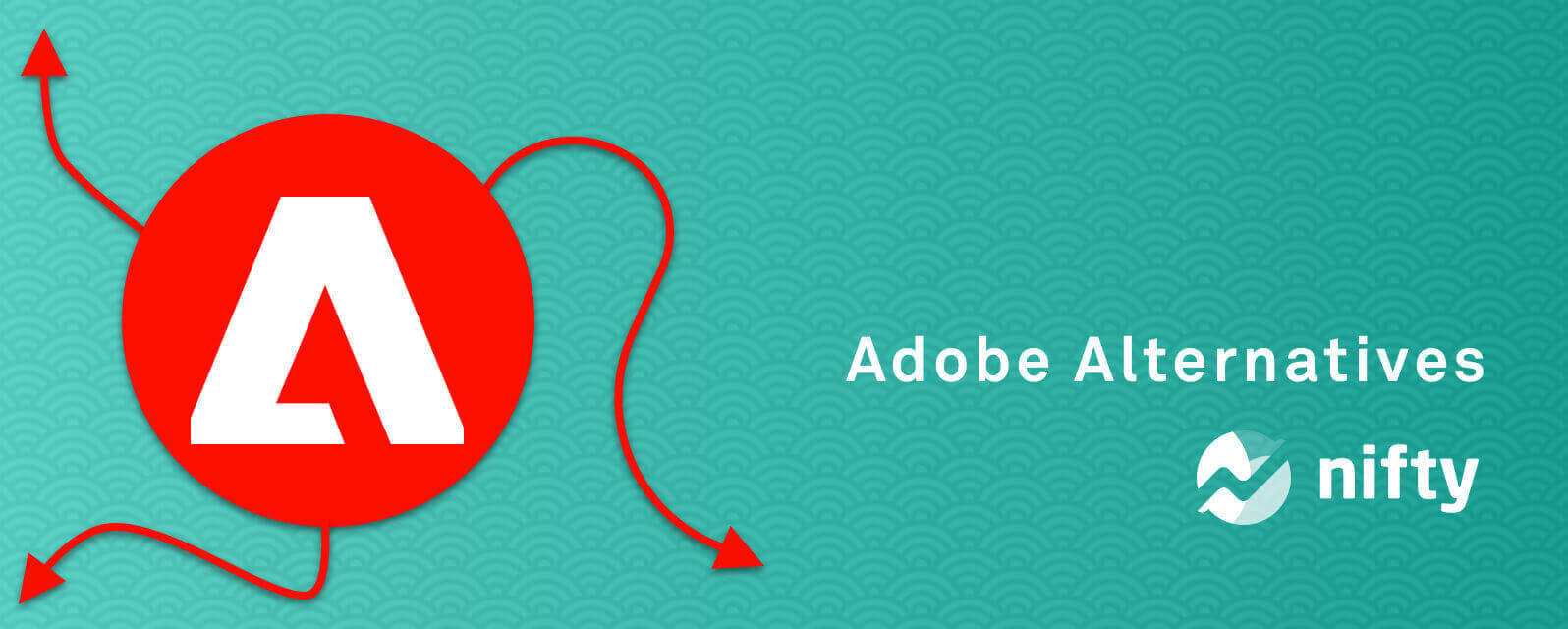 Looking for Lightroom alternatives or one of the other popular apps from the Adobe Creative Suite? Join the club…
Ever since Adobe shifted to a subscription model in 2011, it left thousands of disgruntled customers in its wake.
Now that Lightroom, Photoshop, Premiere Pro, and the vast majority* of other Adobe apps can only be used by paying a monthly or annual subscription, many users are searching for alternative options.
In this article, I'll introduce you to some free and paid software that can be used in a similar way to a handful of the most common Adobe apps.
Let's take a closer look at some of your options here in 2023.
Why are people looking for Adobe Lightroom alternatives?
There are a few main reasons why people are looking to leave Lightroom behind.
The biggest reason is that Adobe Creative Cloud subscriptions have gotten too expensive.
Unless you can get a student plan, the cost of Lightroom is just out of reach of many photographers.
Lightroom is also lagging behind when it comes to incorporating AI features. This may or may not be a good thing, but either way, it's a feature that people are switching apps to make use of.
This isn't just true for Lightroom but for all Adobe apps as well. Let's take a look at 3 alternatives for nearly every Adobe program.
Adobe Lightroom Alternatives
Lightroom is easily the best application out there when it comes to editing and processing photographs. However, the only way to access Lightroom is to pay for an Adobe subscription. This has plenty of people looking for a way to replace Lightroom.
1. Skylum Luminar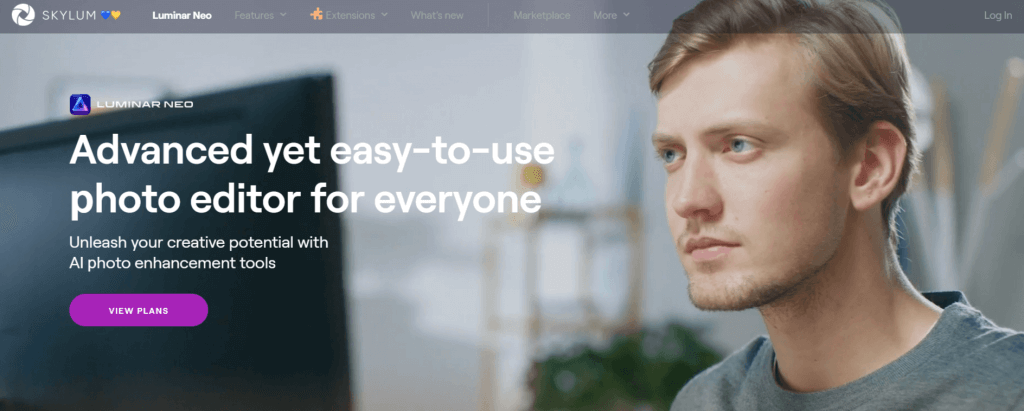 Skylum Luminar is an effective Lightroom alternative that provides in-depth photo editing capabilities. Skylum includes apps like Luminar Neo, which incorporate AI technology for easy edits—you can even switch out the sky in a landscape photo with just a few clicks.
This app also integrates with software like Adobe Photoshop as a plugin and the Photo app on Mac devices.
Skylum incorporates AI tools that smooth out the learning curve
Skylum uses layers, masks, and a combination of tools similar to both Lightroom and Photoshop
One-click presets, and tools allow you to process photos much faster than Lightroom
Skylum has a variety of pricing options, but the lifetime purchase is $149
2. Darktable

Darktable is an entirely free and open-source alternative to Lightroom with a user-friendly experience. Darktable has a robust set of features and is one of your best options for a full Lightroom alternative.
Darktable might have a bit of a retro feel to it, but it's probably the best 1 to 1 replacement for Lightroom.
Darktable uses OpenCl graphics card acceleration to process your edits lightning fast
Darktable uses a tag system to organize your image library
Darktable uses Lula to help you automate repetitive tasks, including bulk edits for large projects
Darktable is always entirely free
3. ON1 Photo RAW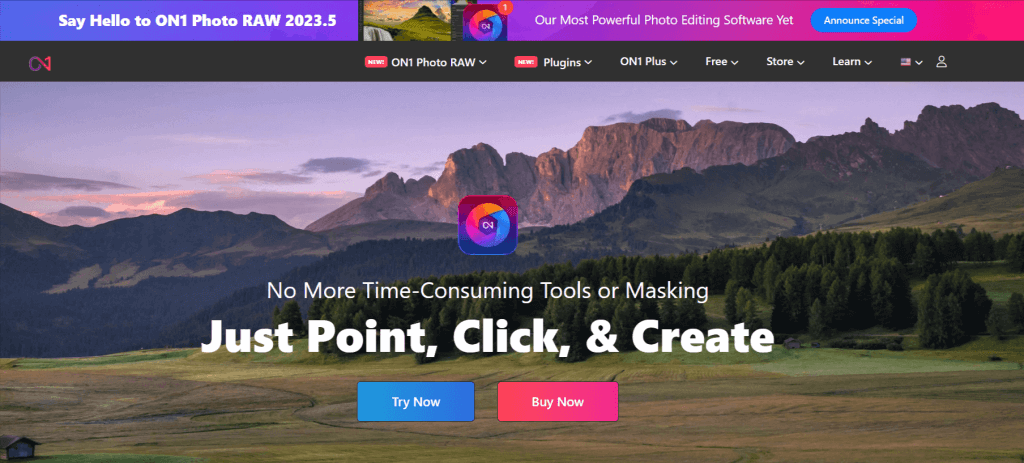 ON1 Photo RAW is a standalone app with a one-time purchase. What makes this photo editor stand out is its commitment to using AI technology.
The app uses AI for everything from replacing the sky in a photograph to automatically suggesting keywords that help you sort your images.
This app also comes with a few free features. You can enjoy a free 14-day trial of the app or use the always free features like LUTs and their asset library.
AI-backed one-click edits allow you to quickly process editing projects
Much easier learning curve than Lightroom
Photo library sorting features are on par with Lightroom
ON1 Photo RAW has a one-time purchase of $99.99
Adobe Workfront Alternatives
Adobe Workfront is an enterprise-level program that allows organizations to improve their project management. The software is ideal for helping groups manage complicated tasks, delineate responsibilities well, and track progress.
Workfront tends to be pretty pricey, and this leaves people looking for alternative tools.
1. Nifty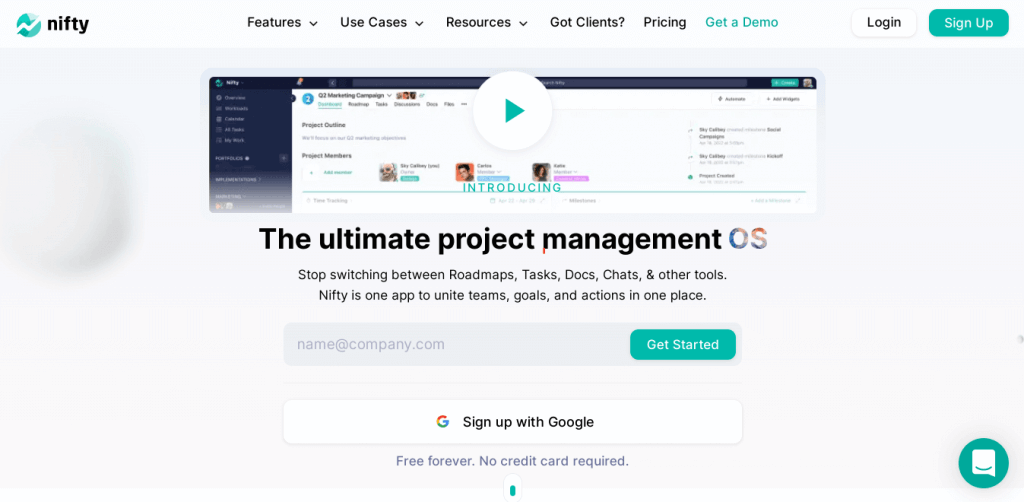 Nifty bills itself as the "ultimate project management" tool, and it's easy to see why. This app features a broad integration of information from external sources that can help your team stay on track more efficiently than the competition.
Nifty also comes in at around half the price of Workfront, even if you purchase Nifty's most expensive option.
You can set customized dependencies and automate tasks with their "Roadmaps" Gantt Chart features
Nifty has a range of reporting utilities allowing you to get granular data imported from spreadsheets or other apps
Priced at free to $16 per member per month
2. ClickUp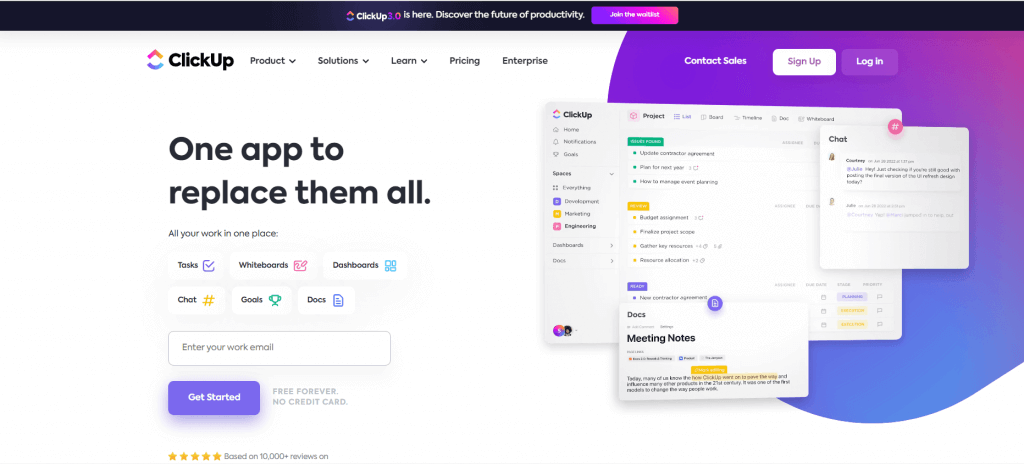 ClickUp has more versatile pricing options than any other project management tool on this list. It also has the most customizability allowing you to add and remove features as your current working conditions demand.
ClickUp is also going to be the best choice for individuals and small businesses who want to check out project management software for the first time.
The Everything View provides a fast and effective way to check in on projects and individual team members at a glance
ClickApps allows you to customize your workspace by adding and removing features that streamline your overall experience
ClickUp is free for personal use, $19.99 per month for large teams, and they also have custom pricing for enterprise clients
3. Monday.com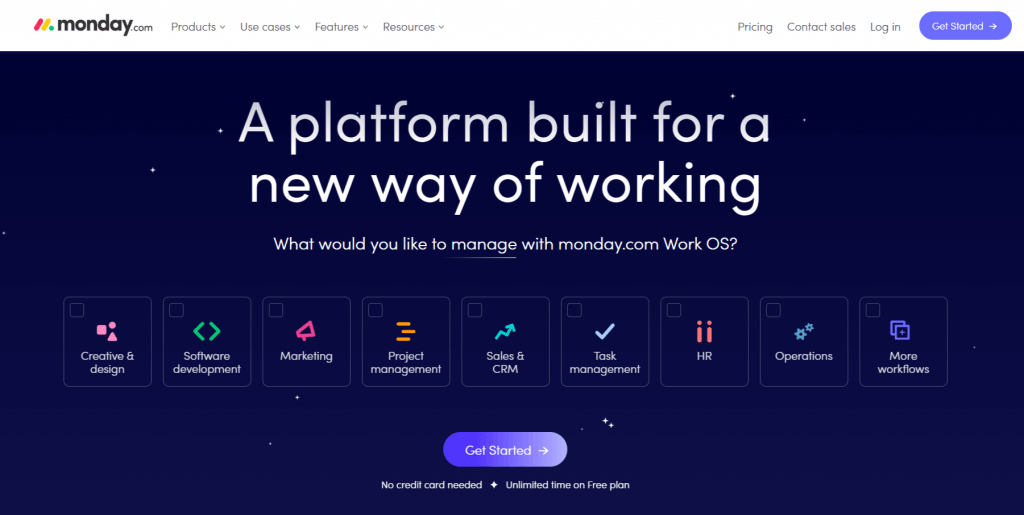 Monday.com isn't just a project management tool. Their flagship product is known as a Work OS, which combines project management, sales, creative roles, and even software design all into a single platform.
The combined features offered by Monday.com allow you to bridge siloes in your workplace by connecting departments. Work OS is great for removing inefficiencies that cost companies money.
Work OS allows for easily scaled workflows, so your project management always matches your business needs
Work OS starts with an overview board that lets you switch over to view individual team members, projects, or even connected apps for more information
Monday.com is free for individual use and $16 per user per month for larger companies
Adobe Premiere Pro Alternatives
Premiere Pro is one of the biggest applications when it comes to editing video. This application has been used by professional movie studios to release award-winning films, but it's not right for everyone.
Premiere Pro has a steep learning curve and a high price tag, and it's missing some important features that videographers and filmmakers need
1. iMovie
IMovie is one of the best options for an Adobe Premiere alternative if you use a Mac computer.
IMovie is an excellent option if you're on a budget or you're looking to test the waters with video editing software.
This application is entirely free on Mac devices, but that doesn't mean it's lacking power. Films edited on iMovie have won high-profile awards and even premiered at the Sundance Film Festival.
The Movie Magic features streamlined editing by automatically selecting your best cuts, transitions, titles, and even music with just a few clicks
You can get a little more hands-on using their story mode storyboard feature, which allows you to start editing with a premade template
Free on Mac devices
2. Final Cut Pro
Final Cut Pro is an award-winning piece of software that has been used for big-budget Hollywood films. This application has a similar learning curved Premiere Pro, but the one-time purchase is considerably cheaper than its Adobe alternative.
Final Cut Pro is an excellent alternative to Premiere Pro for both professional filmmakers as well as aspiring videographers who are getting serious about their craft.
This professional mom, when you're editor, allows you to edit footage, music, motion graphics, and even your final deliverable video files
Final Cut Pro features an impressive library of plug-ins, including the ability to use machine learning to track faces and objects, making effects and transitions much easier
One-time purchase that is good for life of $299.99
Try Nifty Hey,
Looking for an ideal Adobe Workfront Alternative
3. DaVinci Resolve
DaVinci Resolve is a one-stop shop that combines special effects, video editing, and audio post-production into a single application. DaVinci Resolve is an industry-dating piece of software that continues to innovate both in terms of utility as well as its video editing features.
This is an incredibly powerful alternative to a few Adobe apps and not just Premier Pro.
DaVinci Resolve is now on the cloud thanks to Blackmagic Cloud, which allows you to collaborate with teams no matter where in the world you're located
Impressive new features like FX Relight allow you to create virtual lighting sources to change the lighting on footage you've already shot
Free trial version or $300 one-time purchase
Photoshop Alternatives
Photoshop has been the go-to image manipulation program for photographers and graphic artists for years.
This application offers almost everything you need to manipulate images, but that doesn't mean that there aren't excellent options for someone looking for a Photoshop alternative.
1. GIMP
GIMP is one of the best alternatives to Photoshop, despite being completely free. It comes with an active community ready to help with troubleshooting as well as tutorials.
You'll find many of the same features that you love in Photoshop in GIMP. In fact, there are even some editing tools that Photoshop lacks that are present in this software.
GIMP is an effective alternative to Photoshop because it features almost all of the same tools
The customizable workspace allows you to create a layout that is tailored to your exact needs
Gimp is open-source and always free
2. PIXLR
PIXLR is a web-based application that's easy to fire up and get started with. It's user-friendly and great for anyone who's new to editing photographs and who doesn't want to dive into the deep end with Photoshop.
PIXLR is entirely web-based and does not require you to download any software
PIXLR has a wide range of tools, from simple drag-and-drop controls to more involved CAD utility
Pricing ranges from free trials to $12.99 per month
3. Colorcinch
Colorcinch is a versatile and user-friendly Photoshop alternative that empowers both amateur and professional creatives. With its intuitive interface, smarter editing tools, and extensive AI-powered filters & effects, Colorcinch offers a seamless experience for enhancing and transforming images, making every edit a masterpiece.
Colorcinch can be a go-to tool for creative endeavors, including graphic design, photography, digital art, and more.
Colorcinch offers a hassle-free editing experience directly within your browser. It's available offline, too.
Colorcinch features AI-powered photo effects and editing tools (cartomizer, background remover/changer, color changer, etc.)
Colorcinch Basic is free, while Colorcinch Plus costs $4.99/month (billed annually at $59.88)
3. Canva
Canva is a great Photoshop alternative if your main goal is to create content for social media or to be able to quickly convert images into something you can use for marketing copy. It can also handle basic image editing tasks.
This program is much simpler than Photoshop, making it the better choice for anyone less interested in image manipulation and more interested in quickly producing a usable final image file.
Canva features all of the usual video editing suspects like text generation and image effects
Canva has added newer utilities like support for online video recording and editing
Canva costs $9.99 per month
After Effects Alternatives
After Effects is the Adobe program that allows you to create motion graphics and special effects and do more complicated video editing than programs like Premiere Pro.
Even though After Effects is a powerful program, it still has all the pricing and learning curve issues that other Adobe programs suffer from.
1. Blender
Blender is a free and open-source alternative to After Effects. This application is ideal for building and developing three-dimensional models as well as special effects.
Blender is a great program for anyone who's interested in creating their own 3D models and assets. This program is just as good for television special effects as it is for game design.
Blender is famous for its modeling tools like retopology and sculpting features
Story Artist allows you to draw in a 3D environment
Industry-standard simulation tools like Bullet and MantaFlow
Blender is free and open-source
Using Nifty Now, you can,
Manage your multiple projects and tasks in one place.
2. Nuke
Nuke is one of the most powerful alternatives to Adobe After Effects. It's regularly used in Hollywood blockbusters like Jurassic Park.
Even though it commands a premium price, there's also a free version available for non-commercial use.
Multi-shot management allows you to confirm, edit, and review your takes
3D modeling
VR plug-in tools
3D painting and texturing
Industry-standard editing and composition tools
$3,299 yearly or free for non-commercial use
3. Fusion
Fusion is brought to us by the same people who made DaVinci Resolve. It's a powerful alternative to Adobe After Effects that might even be a better application if you're more interested in creating computer graphics.
3D and VR support
Powerful VFX editing and design tools
$295 one-time purchase cost
Illustrator Alternatives
Adobe Illustrator is an industry-leading graphic design tool. This program allows you to create everything from logos to graphic novels and more.
Adobe Illustrator isn't exactly missing features, but it does have a high cost which is causing artists to look for alternatives.
1. Inkscape
Inkscape is an entirely free alternative to Adobe Illustrator. This open-source vector art program is capable of helping you create professional-level illustrations as well as vector graphics.
Inkscape is regularly updated with new features thanks to its community of developers and artists.
Object creation
Pen and brush tool library
Object manipulation on paths and rendering
Supports a wide range of file types
Inkscape is a Free and open-source
2. CorelDRAW
CorelDRAW is recognized as one of the biggest competitors for Adobe Illustrator. It's especially good for artists, cartoonists, and animators who prioritize illustration over the other uses of Illustrator.
New features allow you to collaborate online with other artists
CAD tools
An impressive library of 2D art, color, and processing tools
$269 yearly subscription or a one-time payment option available
3. Affinity Designer
Affinity Designer is a great option if you're sick of paying those monthly Adobe subscription charges. This app has plenty of raster and vector drawing tools and comes with a one-time purchase price as well as a free option.
Newly improved UI streamlines your workflow
Drawing scale updated to real-world sizing options
Updated layers panel
$54.99 one-time purchase
Audition Alternatives
Adobe Audition is an excellent piece of software for anyone who's interested in mastering audio files.
Audition allows you to fix levels, change tones, and even apply some basic special effects. This piece of software is great for editing vocals or even putting together your own podcast.
1. Audacity
Audacity is an entirely free, open-source program that can effectively replace Audition for anyone editing audio in post-production.
Audacity certainly has enough features to allow you to handle professional-level work, but it is also very accessible for anyone who wants to get in on audio mastering without the costs.
Convert tapes to MP3 and CD
Can record live audio
Works with MP2, MP3, FLAC, and other file types
Free and open-source
2. Ableton Live
Ableton Live might have a subscription fee like Adobe Audition, but it has much more powerful tools if you plan on working with live audio.
Ableton Live is more than just an audio editing tool, it's also an excellent music production tool. This is ideal for any producers looking to create music rather than just master sound.
Library of virtual instruments
Thousands of available sounds
70+ gig library
Pricing starts at $99 yearly
3. Garage Band
GarageBand is entirely free on Mac devices, and it syncs up with iCloud. This allows you to work on projects on your iPad and then pick it back up when you get home to work on your Mac.
GarageBand has an excellent suite of features for doing some basic audio editing and producing your own music.
Record and edit music and audio
Perfect for musicians and podcasters who own a Mac
Virtual instrumentation and drums
Entirely free and included with your Apple device purchase
Flash Alternatives
Adobe Flash used to be ubiquitous and present on virtually every computer on the planet. However, flash is now a phased-out piece of software that is no longer used due to security risks.
Flash alternatives have only become more important as they allow users to play Flash games, view Flash media, and interact with websites that were never updated in a post-Flash world.
1. Ruffle
Ruffle is a Flash emulator that works with major browsers like Chrome. This is a free piece of software that is essential for replacing Adobe Flash.
Emulates Flash on most browsers
Just install it, and you're ready to go
Free and open-source
2. Flashpoint Project
Now that all major web browsers natively block Flash applications, the Flashpoint Project stands out as a great alternative to this now-depreciated Adobe software.
Archive of over 100,000 Flash games
Flash games can play on browsers with no Flash utility
You don't actually need to install a Flash emulator
Entirely free to use
3. Lightspark
Lightspark is one of the best alternatives to Flash if you're looking for something that natively works in your browser. This open-source browser extension works with all major browsers and even YouTube videos.
Emulates Flash in most browsers
Works with YouTube Videos
Free and open-source
Acrobat Alternatives
Adobe Acrobat is another ubiquitous piece of software that allows you to view and edit PDF files.
As more workers have gone remote and the cloud has become more of a part of our daily lives, using PDFs has only become more important. This has people looking at alternatives to Acrobat.
1. Chrome
The open-source version of the Chrome web browser comes bundled with a PDF reader. You don't need to install any other software, simply click on your PDF, and you're good to go.
Easily opens PDFs
Requires no other software
Tools like OpenPDF and plug-ins can even let you edit PDFs in Chrome
The Chrome web browser is free
2. LibreOffice
LibreOffice works just like Word or Pages, but it's entirely free. This software can read PDFs, and it can edit PDFs if you also install LibreOffice Draw.
Full-featured word processor with PDF utilities
Reads and edits PDFs
LibreOffice is free
3. Inkscape
Inkscape has great utility if you're hoping to edit PDFs. While you can also edit PDFs with most word processors, Inkscape has extra utilities that allow you to edit the graphics of your PDF as well.
Can also edit vector graphics
Ideal for edging PDF files
Inkscape is always free
* Adobe Photoshop Elements and Adobe Premiere Elements are available to be purchased 'outright', with no subscription necessary.
Alternatives to Lightroom—Final Thoughts
Lightroom is easily the app to beat when it comes to editing photographs. In general, Adobe is the best in the business for creatives, but that doesn't mean there aren't powerful alternatives.
Whether you're tired of the subscription costs or you're just looking to leave the Creative Cloud ecosystem, these apps will get you started.
If you are looking for an Adobe Workfront alternative, look no further than Nifty. Sign up for free today!
FAQs
What is the best alternative for Lightroom?

There are some powerful alternatives to Adobe Lightroom. Your best app to use instead of Lightroom would be either Darktable or ON1 Photo RAW.
Why does Adobe cost so much?

Adobe is currently the dominant company when it comes to creative software. Adobe's success and market dominance means that they can pretty much charge whatever they like.
Do I really need Adobe Creative Cloud?

Adobe Creative Cloud allows you to share projects over the cloud. This is useful if you're working across different computers or if you're collaborating on projects with other artists. Creative Cloud is available by default for new Adobe subscriptions, but you can choose whether or not to use these features.
How can I use Adobe without a subscription?

There is no way to use Adobe apps without a subscription. However, you can use a free trial to check out these apps or get access for free through an account owned by your university or workplace.