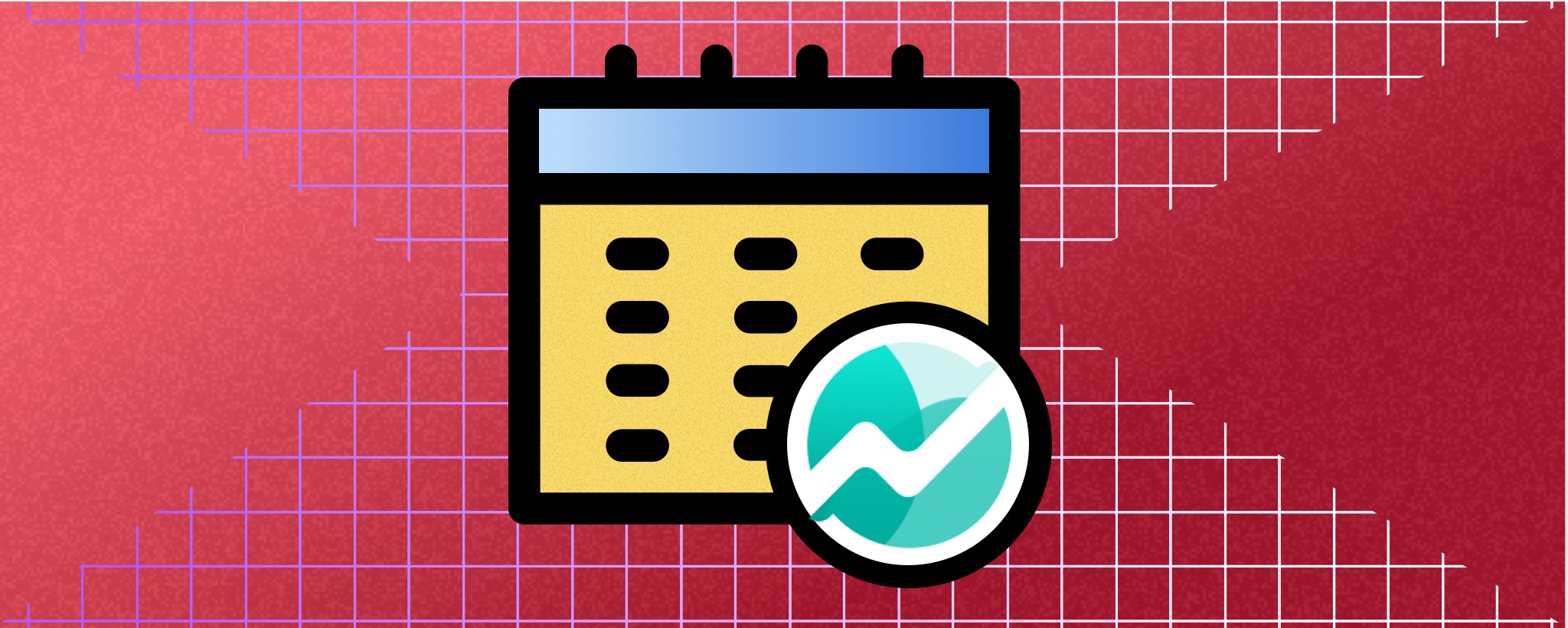 Content marketing does plenty for your organization. It pushes your site higher in the search engine ranks, pulls in traffic, educates and builds trust with your readers, and hopefully leads to them buying from you (and staying loyal into the future). But there are plenty of moving parts involved with producing just one perfect piece of content — let alone several in a week. This is where a content calendar comes in handy.
Your content calendar can be as simple or complex as you need. Whether you use spreadsheet software or a project management platform like Nifty, content calendars make content production smooth.
Building and managing a content calendar takes some commitment, though. To help you out, we've written a list of ways you can better manage one.
But first, let's review the benefits of using a content calendar.
Benefits of using a content calendar
Keeps you organized
Most obviously, a content calendar keeps you organized.
Instead of jotting down your ideas on post-it notes that inevitably disappear, you can have your entire strategy laid out in front of you. All it takes is a simple glance to see what kinds of content you have ahead and where it fits into the overall strategy.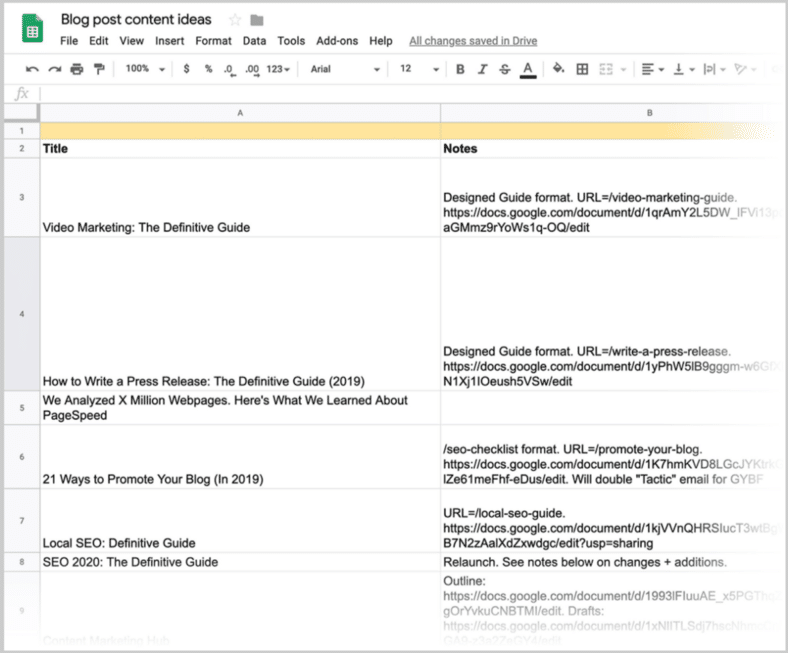 Also, a content calendar helps you stay focused on the content you need to produce. It reduces your likelihood of getting distracted by other ideas.
Lets you plan ahead
A content calendar lets you plan ahead in a number of ways.
For one, you can create organized, thematic content marketing campaigns by determining what topics you'll cover, then plugging individual content pieces into spots on the calendar.
Planning ahead also makes it easy to set aside sufficient time for each piece of content.
Yet, at the same time, a good content calendar leaves room in between planned pieces for spontaneous content opportunities.
For example, if current events affect your industry in some way down the line, your content calendar leaves room to write content around those events.
Additionally, if you're tracking SEO metrics, you can see what performs best and use that to inform future content.
Keeps your audience engaged with you
Winging your content production can work, mostly in the earliest stages of a business. But it's highly ineffective and not recommended.
An inconsistent publishing schedule can turn off readers, as they don't know when to expect a new post. You won't be able to "condition" them to visit your website at a regular time and date, either.
Additionally, you might publish content covering topics you already discussed, or you may publish several pieces of the same content type at once. In order to engage your audience it is recommended to use interesting popular photos to draw attention and create a visual memory of your content
A content marketing calendar lets you pick and plan out the most critical topics for your audience, then publish them at a consistent interval for maximum engagement. You'll "train" your readers to expect content from you at a regular time and to consume it.
Aligns your organization
Several teams across your organization use your content in some form or another.
For example, sales reps are on the frontlines, hearing customer pain points regularly. They can inform the marketing department about key pain points to address in future content marketing efforts.
A content calendar keeps everyone on the same page — including copywriters, salespeople, and management.
Back to the previous example: salespeople can suggest content ideas for the calendar in case they have insight into what the customer would find valuable. The marketing team can then see where these new ideas might fit into the overall strategy.
If you find a content calendar tool that facilitates these discussions, it'll only enhance this type of collaboration.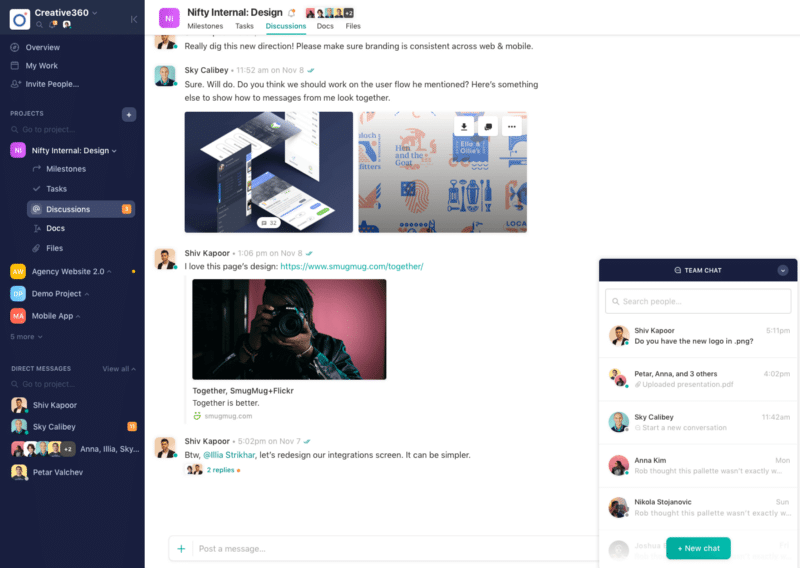 Another example would be management. Managers can look at planned content and see how it fits into the organization's overall marketing strategy.
Tips on managing your content marketing calendar
1. Standardize your content publishing process
First of all, you want to standardize your content creation process if you haven't done so yet. Without a standard operating procedure for content creation, people don't know their roles as well.
Also, everyone does things a bit differently, absent of a standard process. This leads to inefficiencies.
To build your process, talk with your employees about how they currently work on content.
Then, look for inefficiencies, redundancies, and similar occurrences that slow down content creation.
From there, you can build a new, standardized content creation process partially out of these processes. In doing so, it's easier for your team members to buy into and adapt to the new process.
2. Pick one person to manage the calendar
Once you create your calendar, you need to appoint someone to manage and oversee it. Without someone taking responsibility for it, it becomes easy to fall behind on content, fail to follow the content creation process, or make other mistakes.
You can do this yourself if you'd like. However, you can also hand it off to someone on the marketing team.  At Nifty, we have a designated team member who manages our company's social media content calendar, and Facebook comment moderation to ensure our customers and followers have a next-level experience in every way they choose to engage with our brand.
Regardless, make sure to have a backup calendar manager in case your main calendar manager is out sick or on vacation.
3. Track content status throughout the content creation process
Perhaps the most important status to track in terms of your content is whether or not a piece of content was published.
However, it's best to track each content piece along every stage of your content creation process.
For example, at a minimum, most content creation processes have phases for outlining, drafting, revisions/edits, and publishing.
You can create a due date and status for each of these milestones. This makes it easy to adapt to changing circumstances, reallocate resources as necessary, and assign team members to the correct tasks.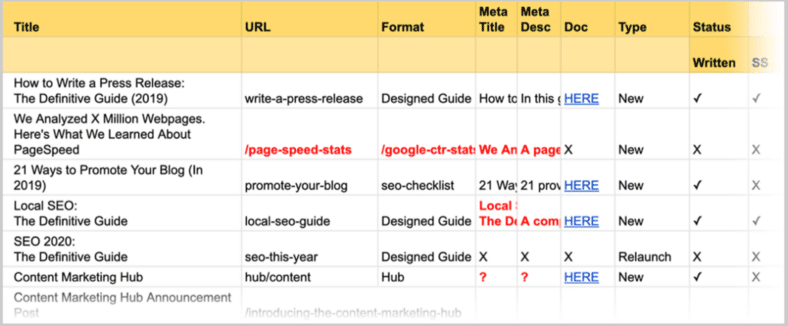 You should fill in details for how to complete these phases, too, so team members know exactly what to do.
For example, if you use Grammarly to polish your content pieces, you could write "edit and proofread piece in Grammarly or with add-on, must have at least X content score" on your revisions/edits phase. (Note: content scoring is available only with Grammarly Premium. It's Not too expensive, but definitely not something that a startup should be splurging on in the early days luckily, at Nifty, we have a Grammarly discount for students available with the link).
Adding these details to your content phases leaves little question as to what the team member is supposed to do.
3. Consider allowing guest posts
Guest posts are simply blog posts written by an expert in your industry that isn't affiliated with your company.
This type of content is an excellent way to supplement your efforts and fill gaps in your calendar. If you're struggling to find content ideas, the guest poster will have you covered.
Benefits go beyond filling content gaps, though.
When guest experts write posts on your blog, your audience gets a new perspective on the topics you cover. Even if they love your content, this can offer them a nice change of pace.
Additionally, you can grow your target audience or target new sub-niches with guest posts.
Most experts doing guest posts have their own audiences. When the expert guest posts on your blog, they'll send their audience over to read it. You'll gain traffic to your site, helping SEO — not to mention that some of those new readers might stick around and even buy from you down the line. Additionally, In addition, you can also hire an SEO agency to do all the work for you more professionally.
If you're opening your blog up to guest posts, set guest posting guidelines. Your guest blogger might have their own voice and style, but they should still adhere to the brand image your audience is used to.
4. Track content metrics
A content calendar's primary use is planning and publishing content on time.
But its usefulness doesn't stop at scheduling and publishing.
You can track various metrics relevant to your content, such as
Opens
Clickthroughs
Conversions
Replies
Views
Social media shares
Comments
Plus much more.
By tracking these KPIs, you can see which types of topics perform best.
More broadly, however, you'll also learn what types of content to publish, where to publish it, and when to publish it.
Then, you can use this information to refine your content and SEO strategy.
Then, you can use this information to refine your strategy.
With this in mind, the metrics you track will differ depending on the type of content.
For example, opens and click-throughs are useful metrics for content emails, whereas conversions matter for a sales email. Contrast that with blog posts, where shares and comments tend to matter significantly.
5. Continually refine your calendar
As your business grows, so too will the complexity of your content needs.
You'll have to adapt your content calendar and content creation process so your content production will keep up.
For example, you may be using simple spreadsheets to manage your calendar when you're small.
However, once you grow and have a more complex process, spreadsheets could become inefficient. You might need to invest in marketing automation software or project management tools like Nifty.
Marketing automation software can help you automate repetitive marketing tasks, such as email campaigns and lead nurturing, saving you time and improving your overall efficiency.
External factors matter, too.
Perhaps your target market changes over time. Take social media content marketing as an example. Your Instagram first targets Millennials. But gradually, your Instagram followers grow with a great number of followers from Gen Z.
You can even supplement this by buying real Instagram followers to kickstart your page's growth. At that point, you might reconsider suitable content types and adjust your content calendar. Maybe you discover they're starting to prefer video over written content.
To keep up, you'll shift your main content toward video while putting blog posts on the back burner for a bit.
Run Better Content Marketing Campaigns More Efficiently
If you can nail your content calendar management, you'll pump out more content at a higher quality than your chief competitors.
One of the best ways to build and manage a content calendar is to use a project management platform like Nifty.
You can do basically everything in one platform, from checking the content calendar to communicating with your team and more.
Try Nifty today if that sounds like a great prospect to you.
About the Author
Brad Smith is the CEO at Wordable.io and the Founder of Codeless (a content production agency). His content has been highlighted by The New York Times, Business Insider, The Next Web, and thousands more.