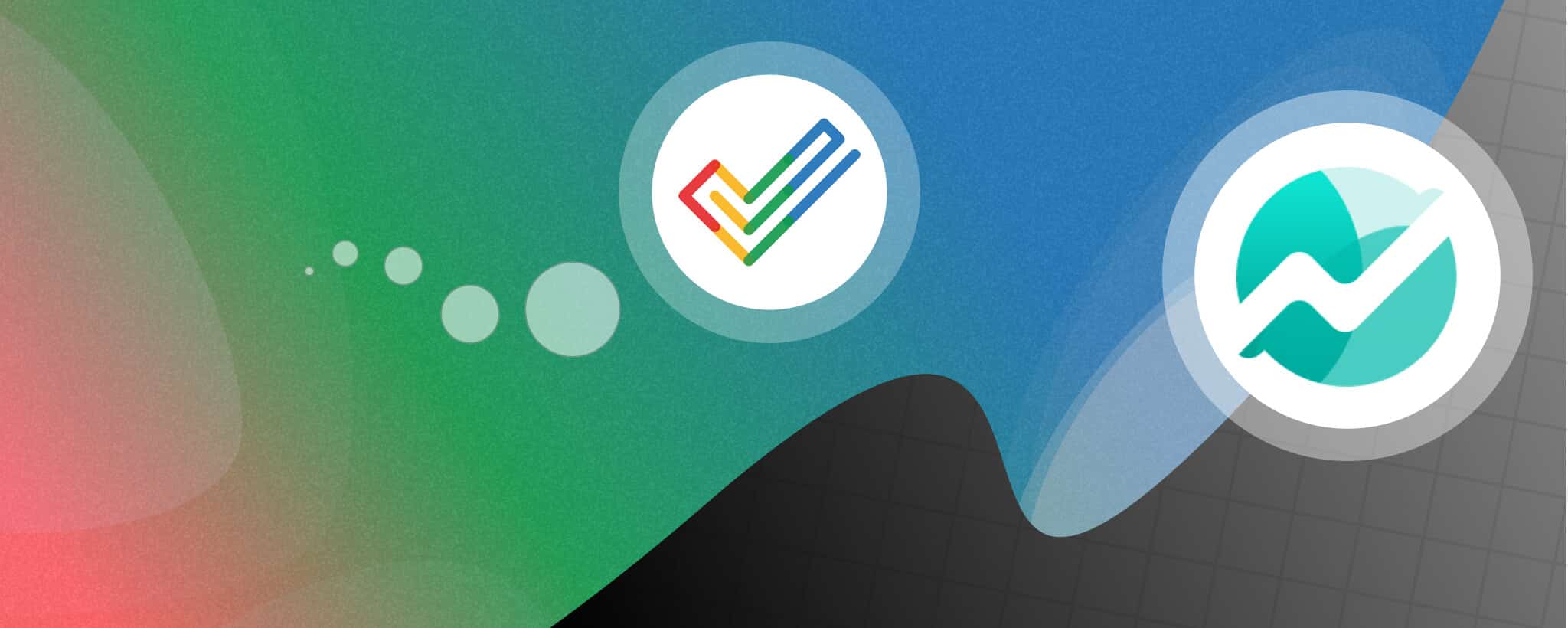 Zoho is a popular project management solution, with a wide variety of use cases and features. Zoho is good at many things and known for offering CRM, email, and workplace productivity solutions. However, most companies typically look for a collaboration platform that is easier to implement and adopt amongst their team.
If you're looking for an all-in-one project management software that is modern, flexible, and easy to use, keep reading below.
Here is a list of 30 best Zoho Alternatives: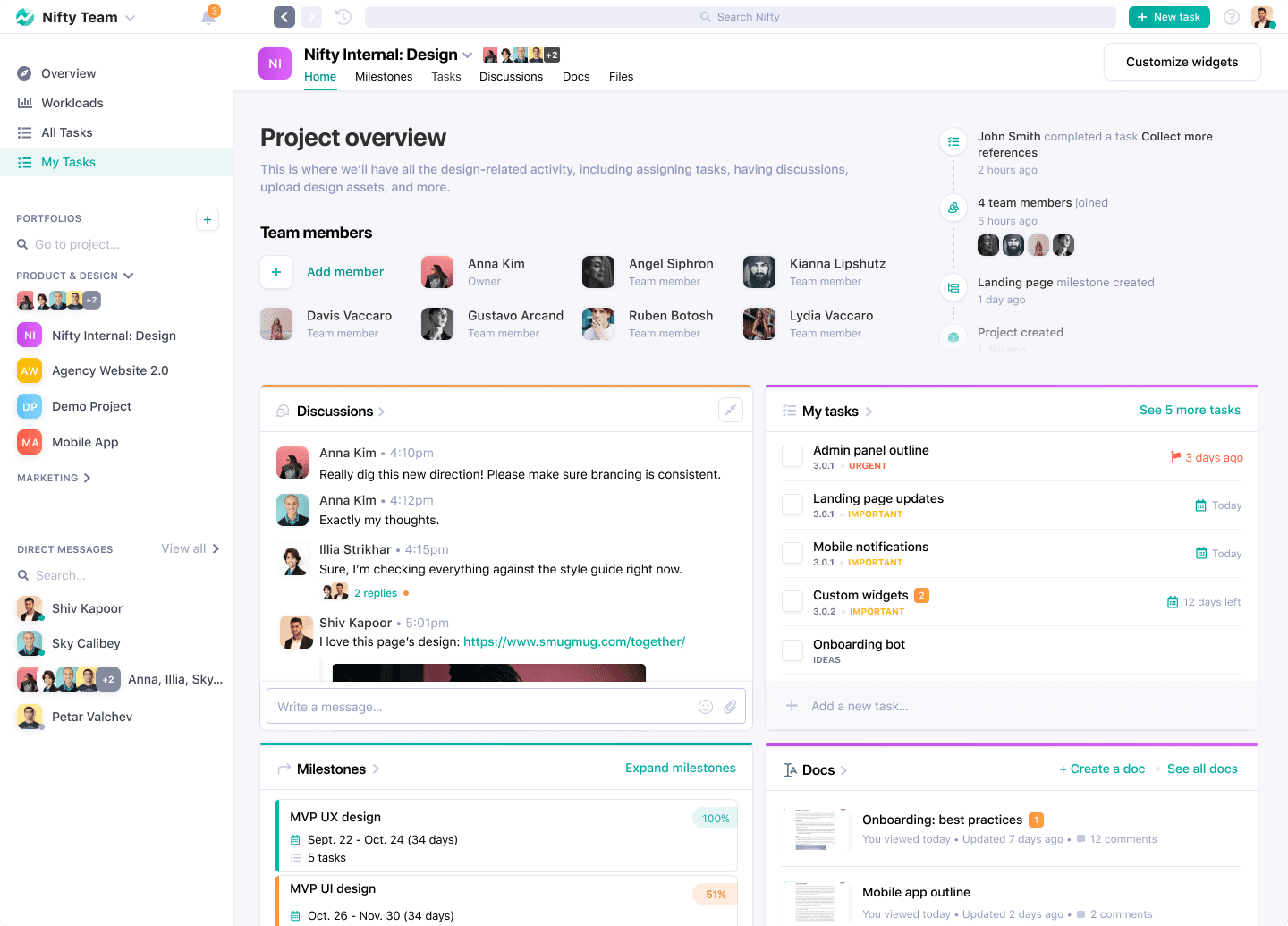 Nifty is an incredible alternative to Zoho. It's an all in one project management software to keep people, projects, and functions aligned in your organization.  Plan, track, and visualize everything from marketing campaigns, to development sprints, and product launches — all in one collaborative workspace. Nifty has everything your team needs for maximal productivity.
Why is Nifty the perfect Zoho alternative:
Nifty makes planning, prioritizing, and tracking projects seamless with automated workflows, enhanced filters, and flexible sorting. Maintain organizational oversight and never miss a deadline again with Nifty's custom automation builder. Nifty even integrates natively with Microsoft Suite, Google Docs, Slack, Zoom and thousands of other apps. 
Standout features:
• List, Board, Calendar, and Timeline views
• Time Tracking and Reporting
• Built in Nifty & Google docs
• Product Roadmaps
• Cross Project Overviews
• Available on Mac, Windows, iOS, Android, and Chrome
G2 Score: 4.7 stars
Pricing:
Free: Nifty offers a generous free forever plan

with unlimited users, tasks, and guests.

Starter: Starts at $39/month for up to 10 users with custom fields + time tracking.
Pro: Begins at $79/month for up to 20 users and includes everything in starter plus automations and cross-project overviews.
Unlimited: For $399/month with unlimited users, custom roles + permissions, team workloads, and Microsoft SSO.
Compare all Nifty pricing plans in detail here.
👉 Did you know that Nifty is ranked the #1 easiest to use project management solution by G2? Get started for free today to see why Nifty is loved by over 20,000 productive teams.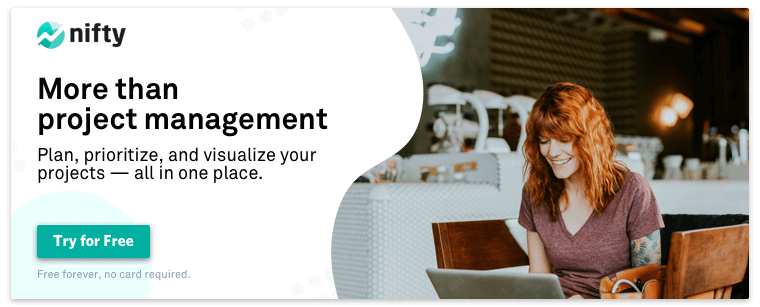 Bonsai provides a seamless client experience and improves your acceptance rate. With templates and branding, service packages, and instant approval makes Bonsai a great alternative to Zoho. It will help you look professional, streamline approvals, and its built for all work types. Bonsai also has multiple different products that you can use to make your business more productive such as: time tracking, task tracking, invoices, forms, automations and lots more!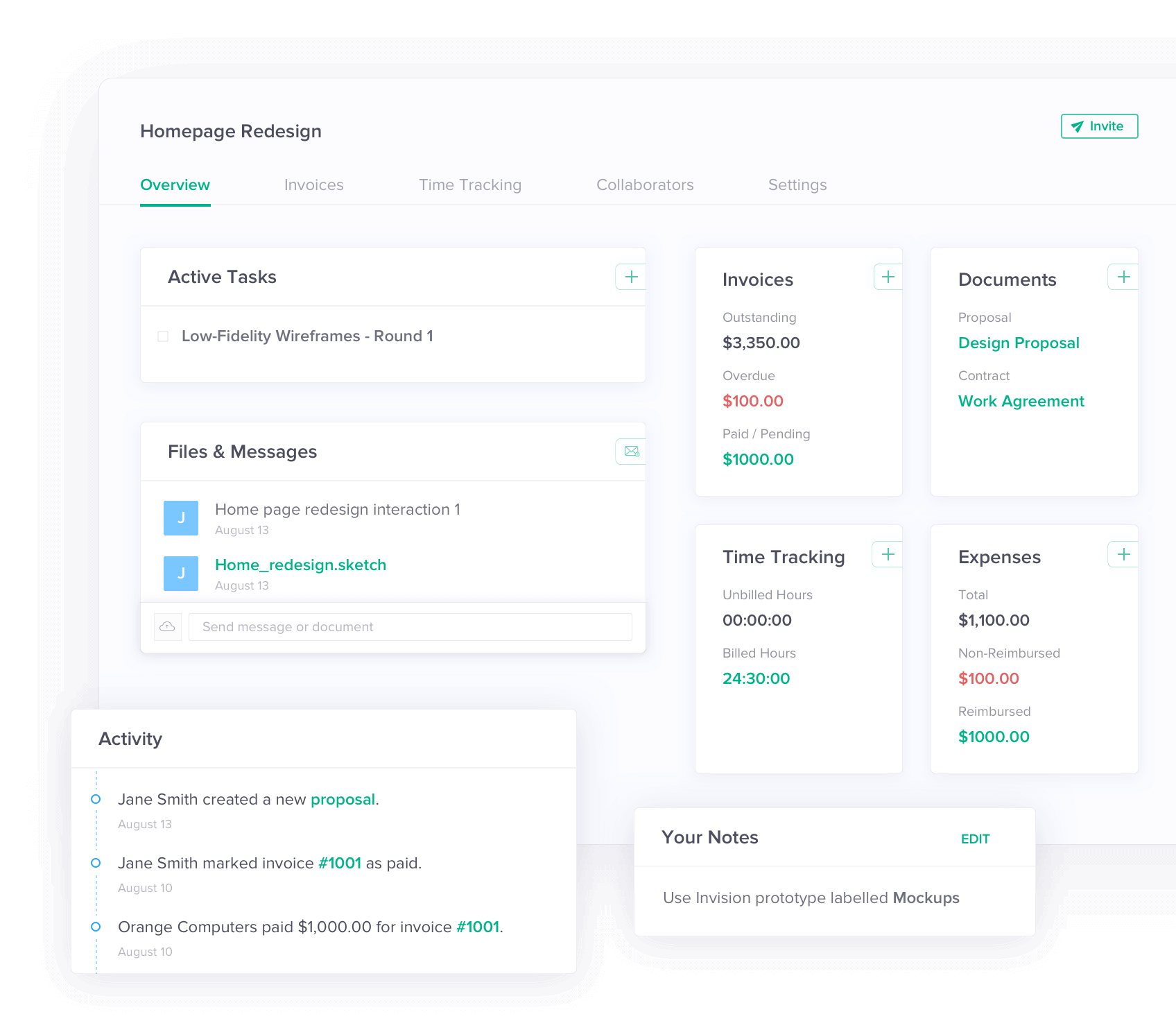 G2 Score: 4.7 stars
Pricing: Bonsai has a free option for those looking to try a new application without the commitment of payment. 
Orangescrum is an easy to use and popular project management and collaboration software. It has many useful features like agile project management, task management, time tracking, resource management, kanban view, timesheet, gantt chart, bug and issue tracking, budget and cost, etc. The project management tool is a perfect zoho alternative for those project managers who want to see all their work, tasks, and projects in a single place.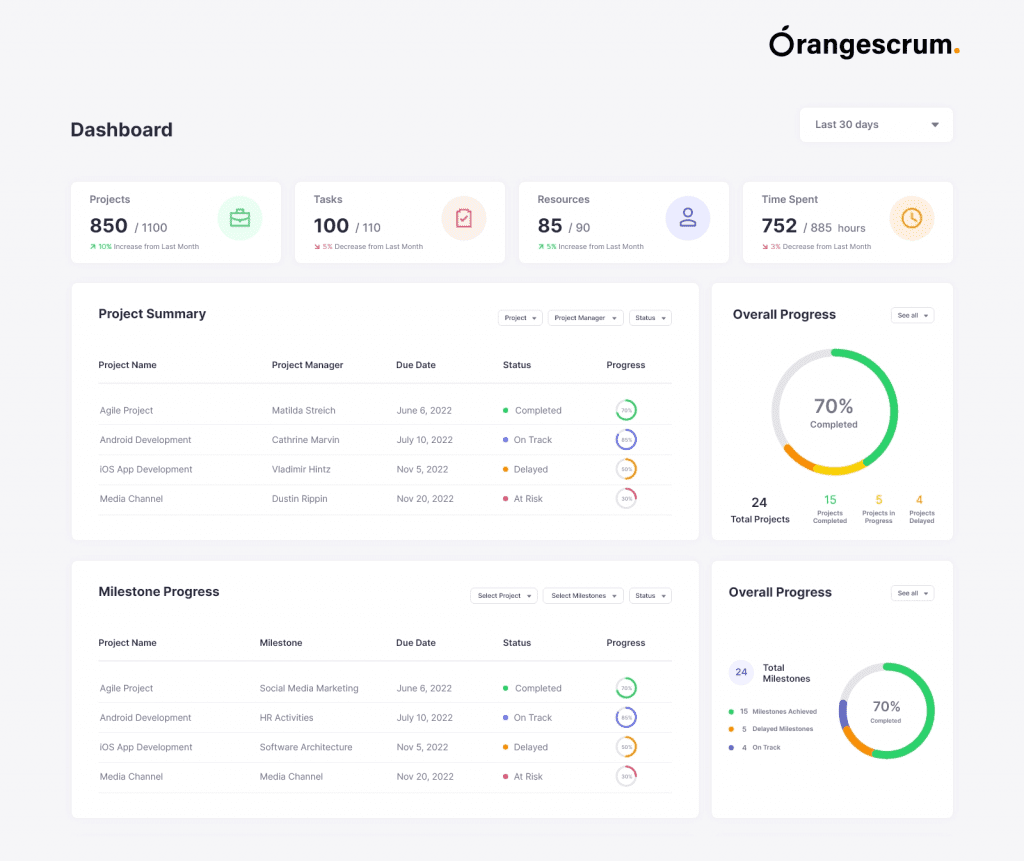 G2 Score: 4.5 stars
Pricing: Orangescrum is completely free for 15 days with full access to all features. Other plans are, Startup at $9/10 Users/Month, Professional at $44/11 Users/Month, and Enterprise at custom pricing.
MindGenius is a practical project management tool designed for improved effectiveness for your team and business. Capture and visualize information easily and turn it into actionable project plans and tasks. Integrations with Microsoft Office, Outlook and Projects make this software a tool for enhancing all your work.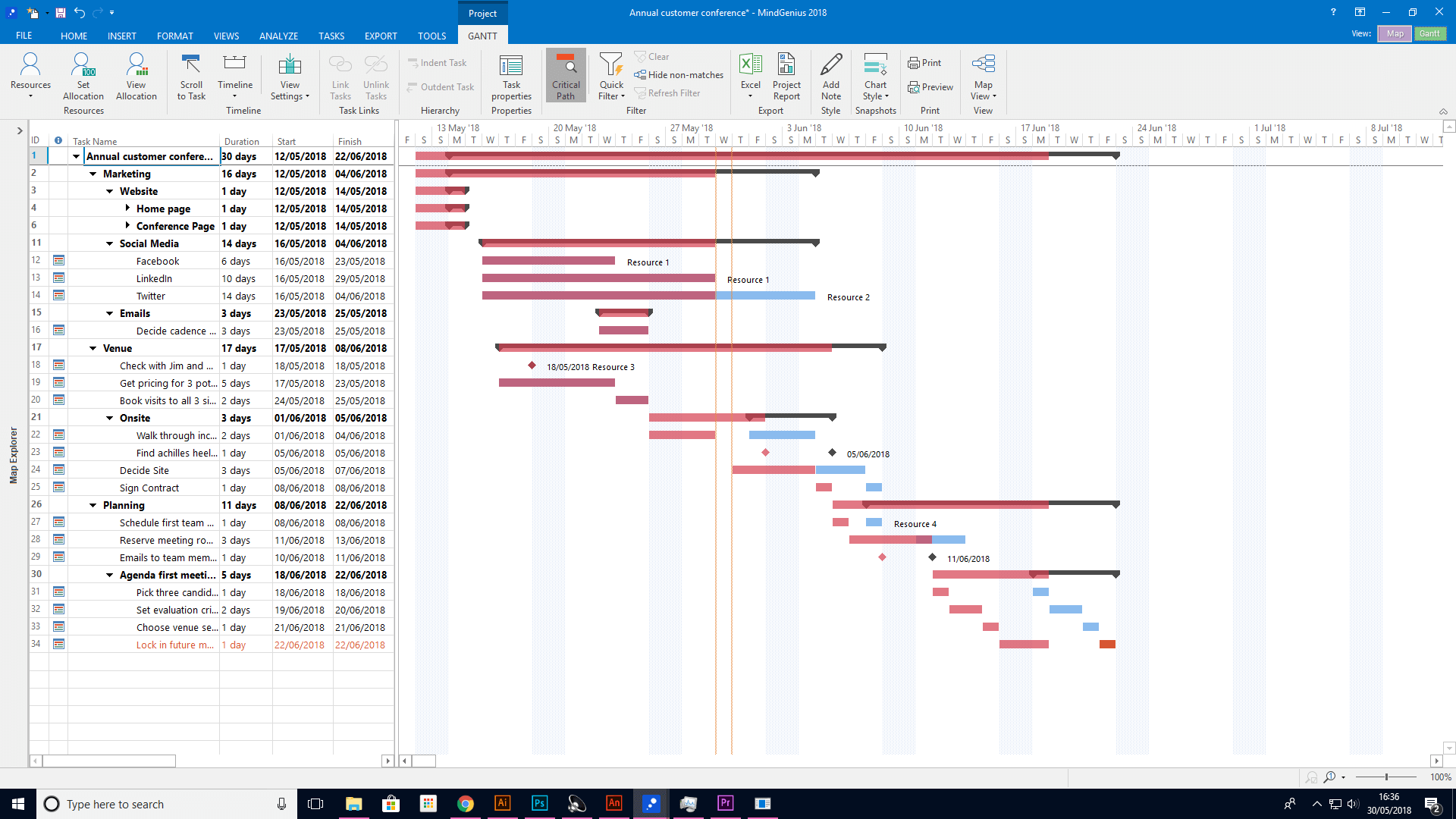 G2 Score: 4.7 stars
Pricing: MindGenius offers the first year for $160 or a one time cost of $256.
BIGContacts is a simple and effective CRM tool that can function as a reliable alternative to Zoho. This CRM and email marketing tool can help businesses grow their sales by streamlining processes and improving customer experiences. It offers powerful automation for repetitive tasks. BIGContacts also provides contact enrichment, task management, pipeline tracking, drip email campaigns, multiple integrations, and robust reporting capabilities.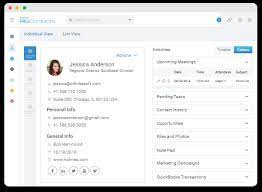 G2 Score: 4.4 stars
Pricing: BIGContacts offers a 30-day free trial, and the first tier (Big) begins at $5/user/month. Other plans include Bigger at $15/user/month, Biggest at $25/user/month, and Enterprise at custom pricing.
As a cloud professional services automation software for small-to-medium sized businesses, Avaza is a Zoho alternative made for any team hoping to streamline their processes. Fully integrated for project management, collaboration, time tracking, expense management quoting and invoicing that is completely mobile friendly, makes Avaza a great option.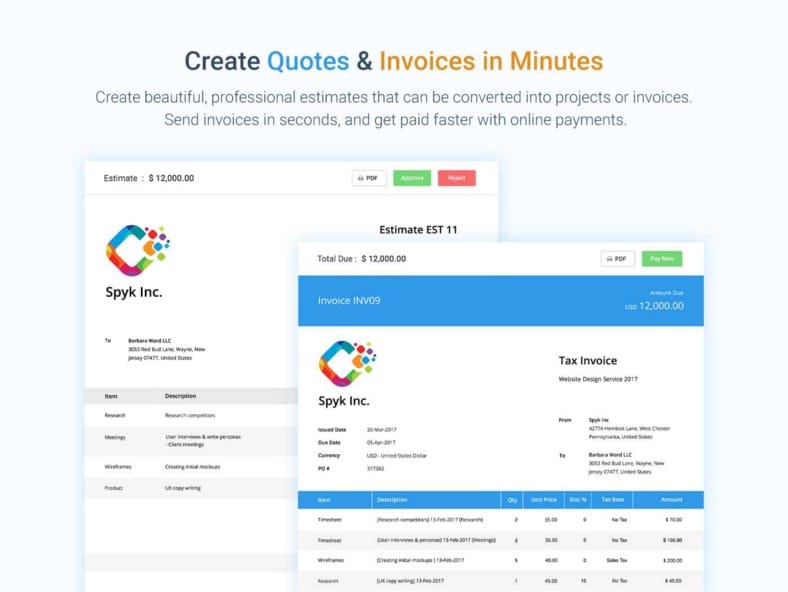 G2 Score: 4.6 stars
Pricing: Pricing begins with a free plan, then the startup plan begins at $9.95/month. Additional plans are also available. 
Copper is an easy to use CRM for small businesses that need to manage more sales leads and grow customer relationships but don't have the extra time to spend on data entry, repetitive admin tasks, or complicated tools. It even has integrations with Gmail and other Google Apps to make your experience seamless. 
G2 Score: 4.6 stars
Pricing: Copper offers a 14 day free trial, then the first tier of pricing begins at $25/month
nTask is a solid alternative to Zoho and is free! It is a smart task management software that offers intuitive task and project management features. It offers Kanban boards, timesheets, Gannt charts, project planning and many more features.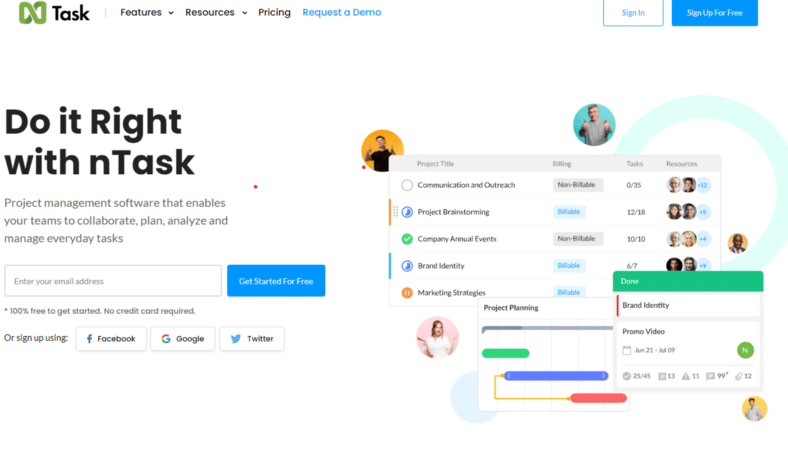 G2 Score: 4.5 stars
Pricing: For freelancers or individuals there is a free forever plan but for up to three users it begins at $2.99/month. The larger corporate plan is $7.99/month
As a Zoho alternative, Scoro is an award-winning work management software used by agencies and consultancies around the world. Through CRM, billing and reporting tools, and other project management tools, your work will be streamlined for the ultimate success of your business. Scoro even boasts API integrations with popular applications like Zapier, Google Calendar, Mailchimp and Xero.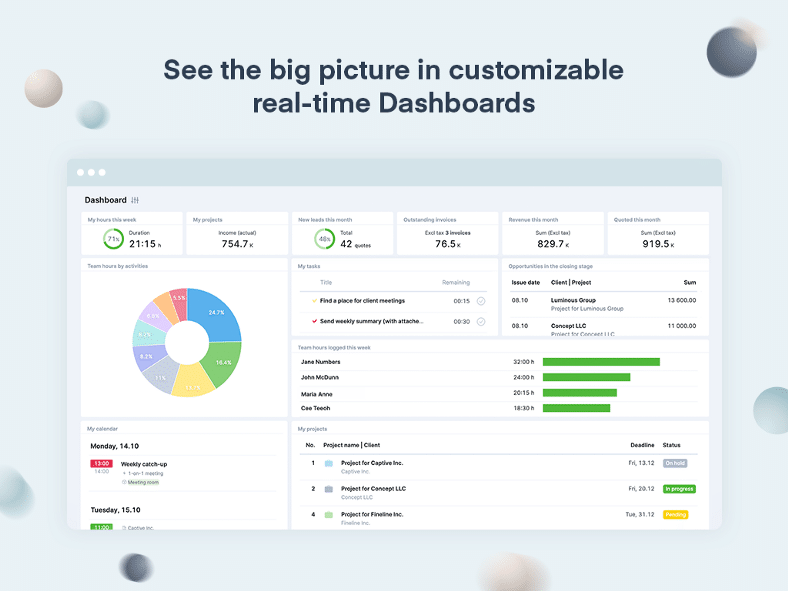 G2 Score: 4.5 stars
Pricing: For 5 users, the basic plan begins at $26/month, but for more tools it is $37/month. 
Copper Project offers simplicity in project  resource management and communication. They offer a free trial for those wanting to try it out before making the switch. Their organizations feature allows you to share information with clients and pin users to tasks when you create them.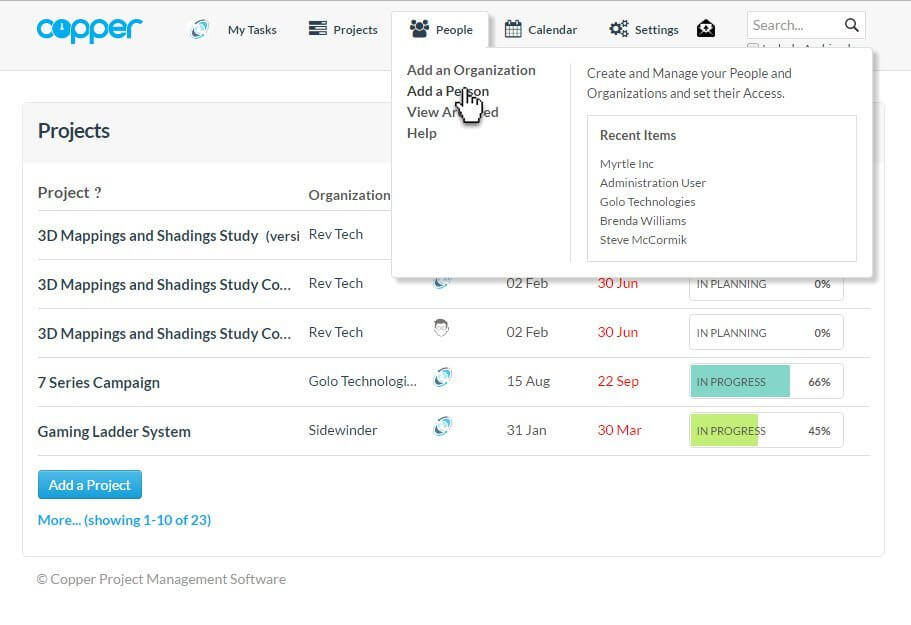 G2 Score: 4.5 Stars
Pricing: The studio plan begins at $49/month, followed by corporate at $69/month, and premium at $99/month. 
This alternative to zoho is a web-based project management software meant to help manage, discuss and communicate work with not only team members, but clients as well, all in a centralized location. Between discussions, table view, Kanban boards, Gantt Charts, and Calendar, your team will improve productivity and streamline progress for your team.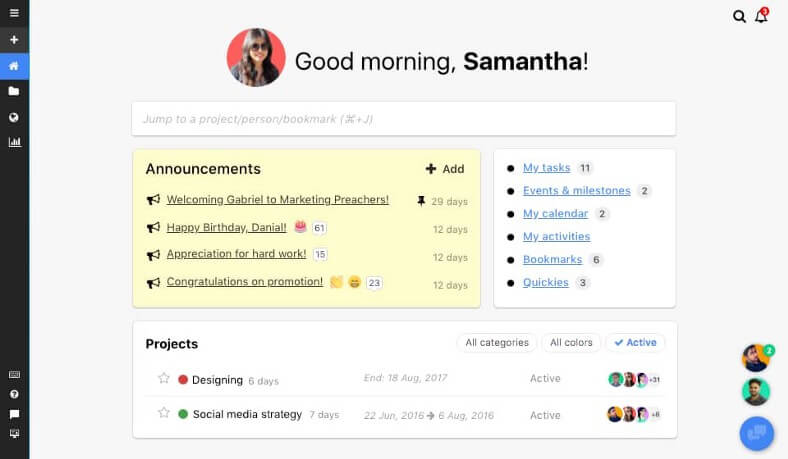 G2 Score: 4.5 Stars
Pricing: Pricing begins at a flat rate of $45/month followed by an ultimate control option of $89/month.
Zapier is a Zoho alternative with automation that works for you. Create workflows that will trigger when someone registers for your events, get notified to follow up after a week and send a welcome email. Save time and keep clients feeling of the utmost importance to your business.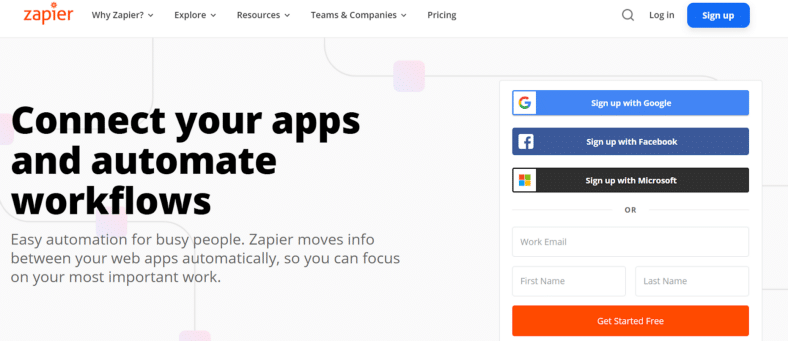 G2 Score: 4.5 stars
Pricing: They have a free option, a starter plan at $19.99/user a month, a more feature rich plan starting at $49/user a month. For companies pricing begins at $299/mo and tops out at $599/mo depending on how many zaps and tasks one's team creates.
Teamwork will manage everything from delivering client projects, to executing marketing campaigns, to sprint planning and product launches. As a project management alternative, you'll be able to see the big picture for all your projects. Your team will be able to deliver better projects in less time.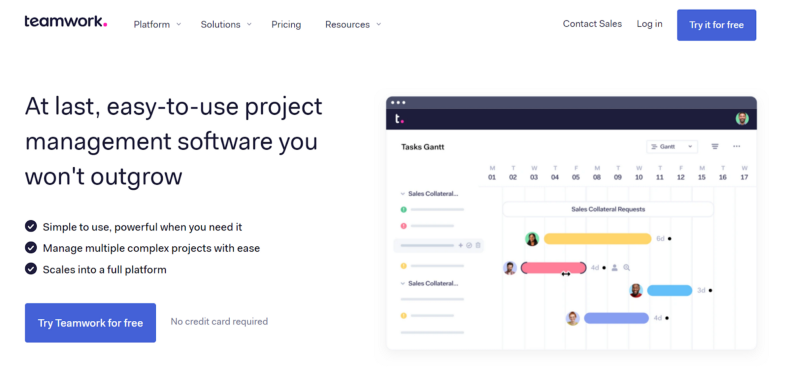 G2 Score: 4.4 stars
Pricing: free option along with a $10/user a month and $18/user a month depending on feature requirements
Advantage makes a solid alternative to Zoho with membership management, marketing, sales, order processing, and customer relationship management. It manages not only digital, but print as well. Between entitlements, access to content, eBooks, pay-per-view, downloads or pdf versions, Advantage provides everything your business could possibly need.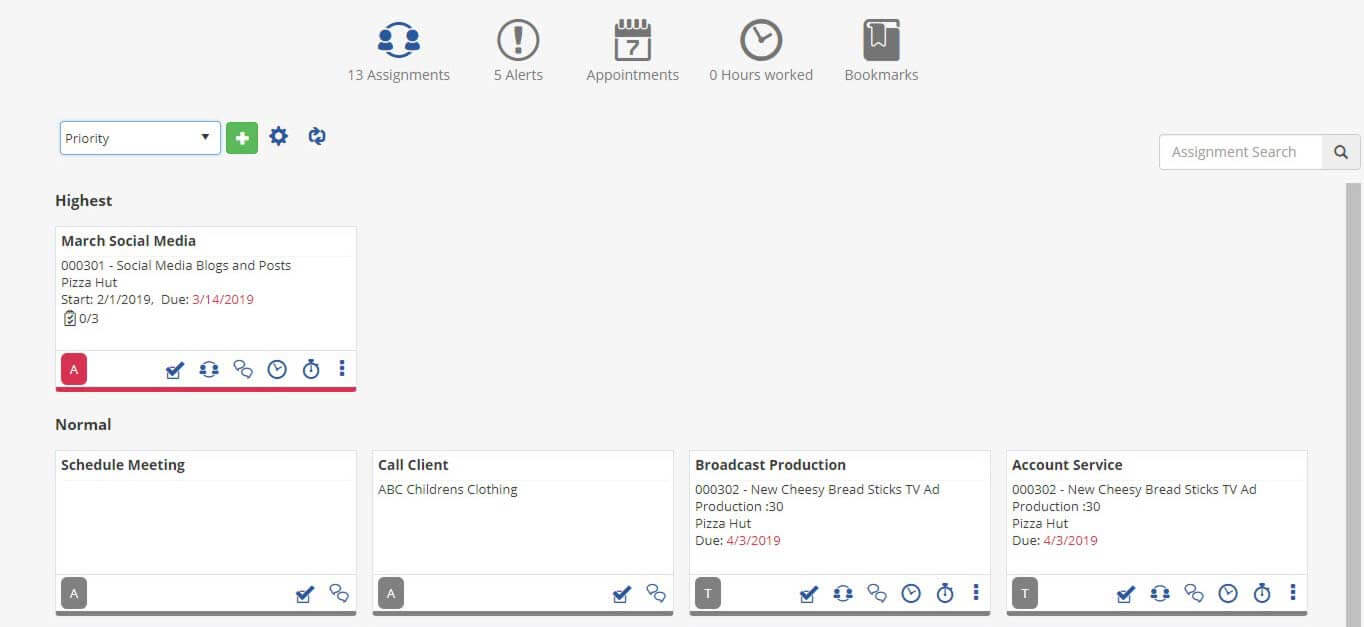 G2 Score: 4.4 stars
Pricing: Pricing isn't listed directly on the website but you can schedule a demo for your business to decide if its a good fit.
Trello is another solid collaboration alternative to Zoho. Manage and assign projects within the software to visualize what is a top priority on a given day. Customize each project tab to exactly what needs to be done and assign subtasks within the tabs. Trello also has very popular kanban boards that can be shared among team members and external collaborators.  Lastly, Trello has an analytics-friendly platform. For example, you can collect all the important data from the boards using Trello to BigQuery integration. It will help you with reporting, tracking project progress, evaluating team productivity, and more.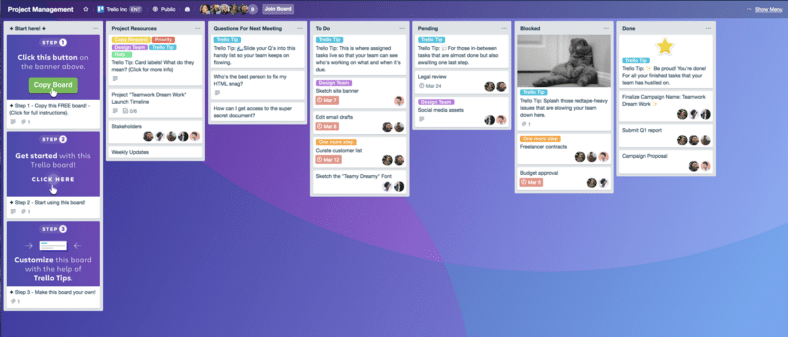 G2 Score: 4.4 stars
Pricing: free for individuals and teams hoping to improve productivity or $10/month for teams up to 100 that need to track multiple projects and visualize work in a variety of ways
This CRM software is easy for your team to learn. Their customers range from 600 user systems all the way to single user start-ups. Their customer support team combined with a variety of self-service resources, will never leave you feeling forgotten. This software will help your team manage and track leads and customer relationships so your business can continue to thrive.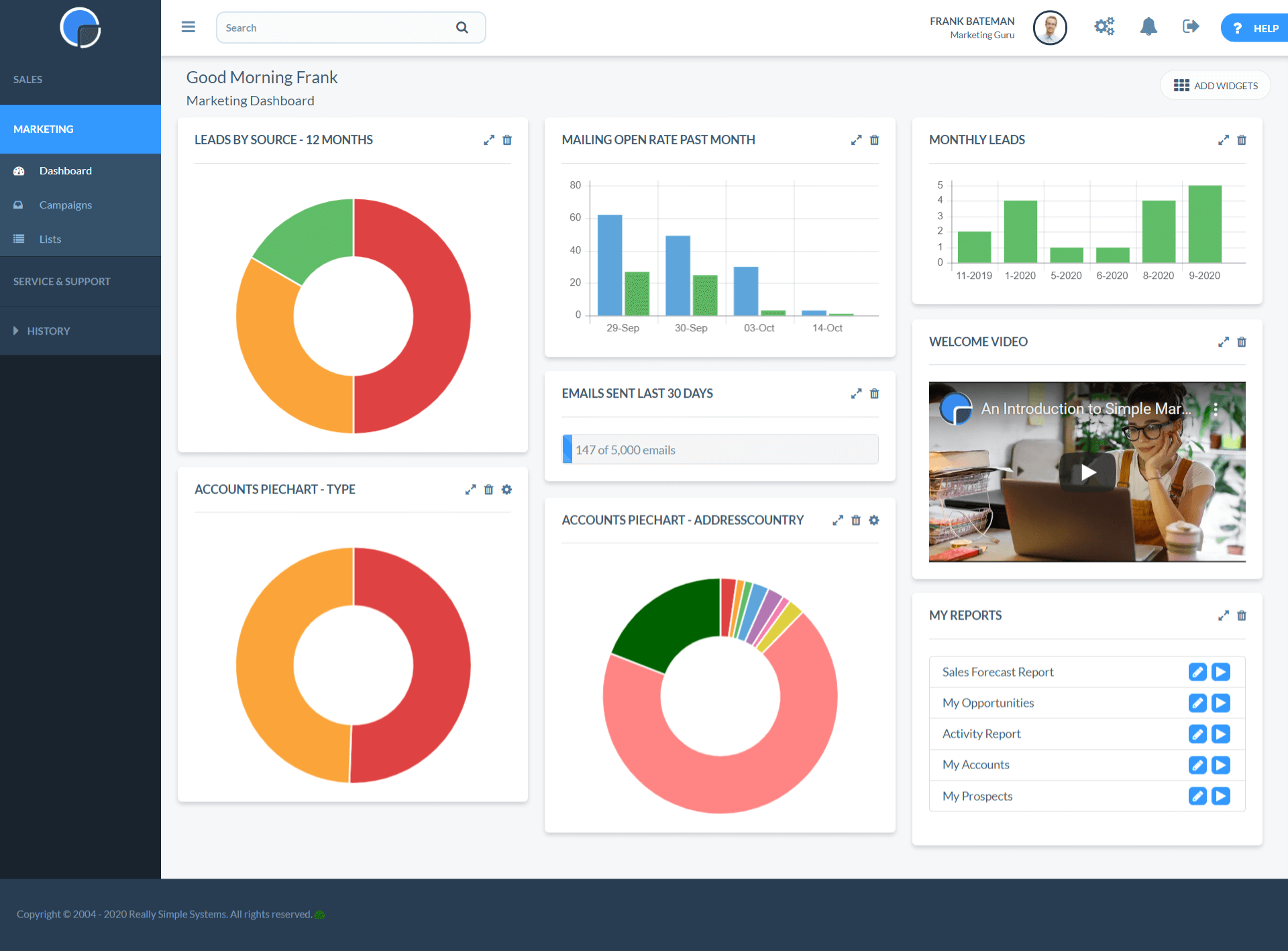 G2 Score: 4.4 stars
Pricing: They offer a free option while their starter option begins at $14/month.
This Zoho alternative will give you all the control you need over your work. It offers workload management, time tracking, project profitability, task dependencies, invoicing, collaborative options, and even third-party integrations. ActiveCollab is an ideal choice for small businesses and is readily able to scale and help your company prosper. For those not ready to make the commitment to a new project management software, they offer a free 14-day trial.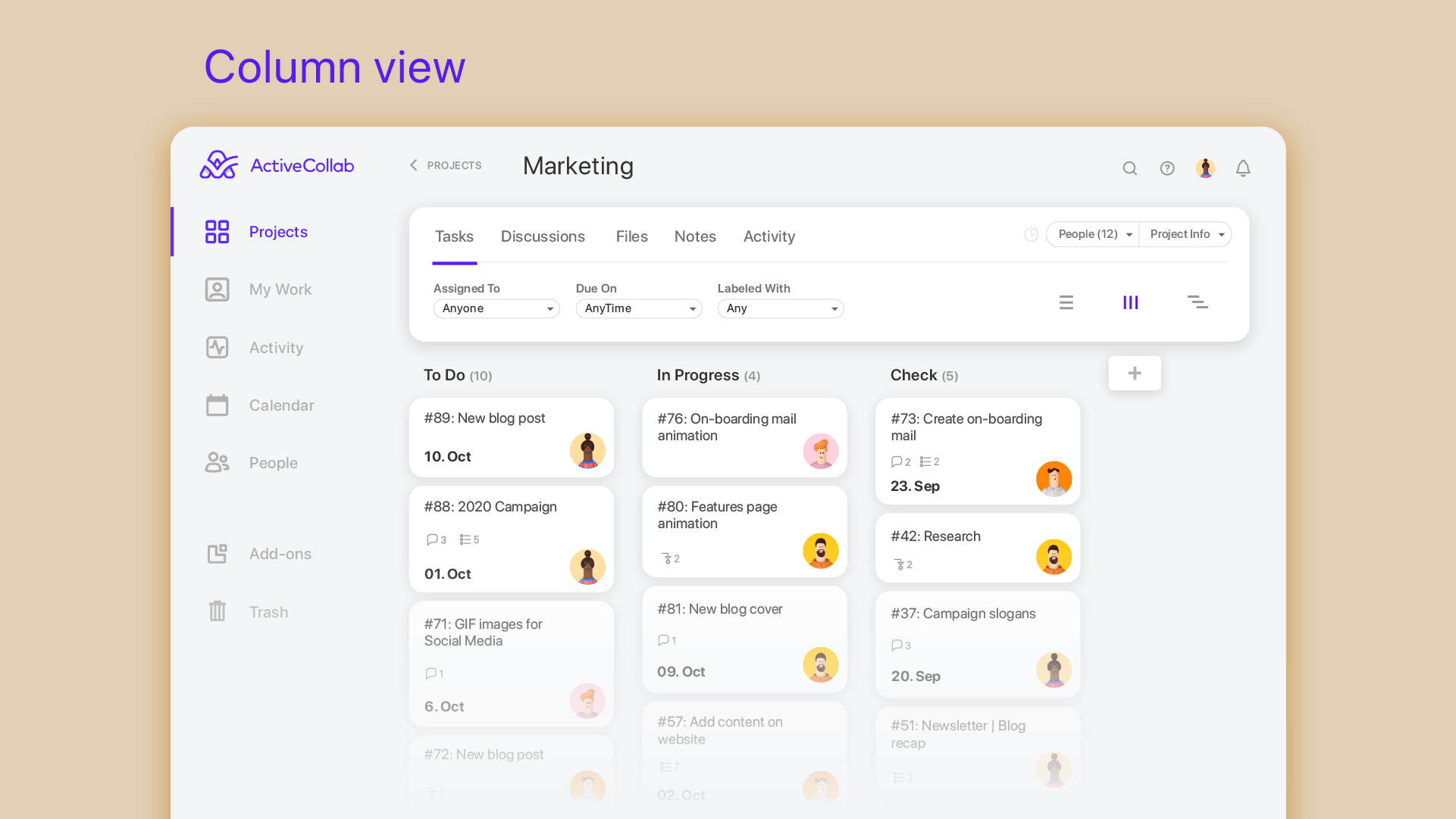 G2 Score: 4.3 stars
Pricing: For personal use and up to 3 users, it is free. The plus plan is $7.50/month and the pro plan is $6.25 per user per month. 
Celoxis is a comprehensive alternative to Zoho. Features include auto and manual scheduling modes, time constrained tasks, part time resources, unavoidable absences, and interim resource swaps. Their interactive Gantt chart can handle over 10,000 tasks and custom apps allow you to create and configure intuitive project and business processes within the project management system. Its latest version release improved both usability and insight-driven analytics.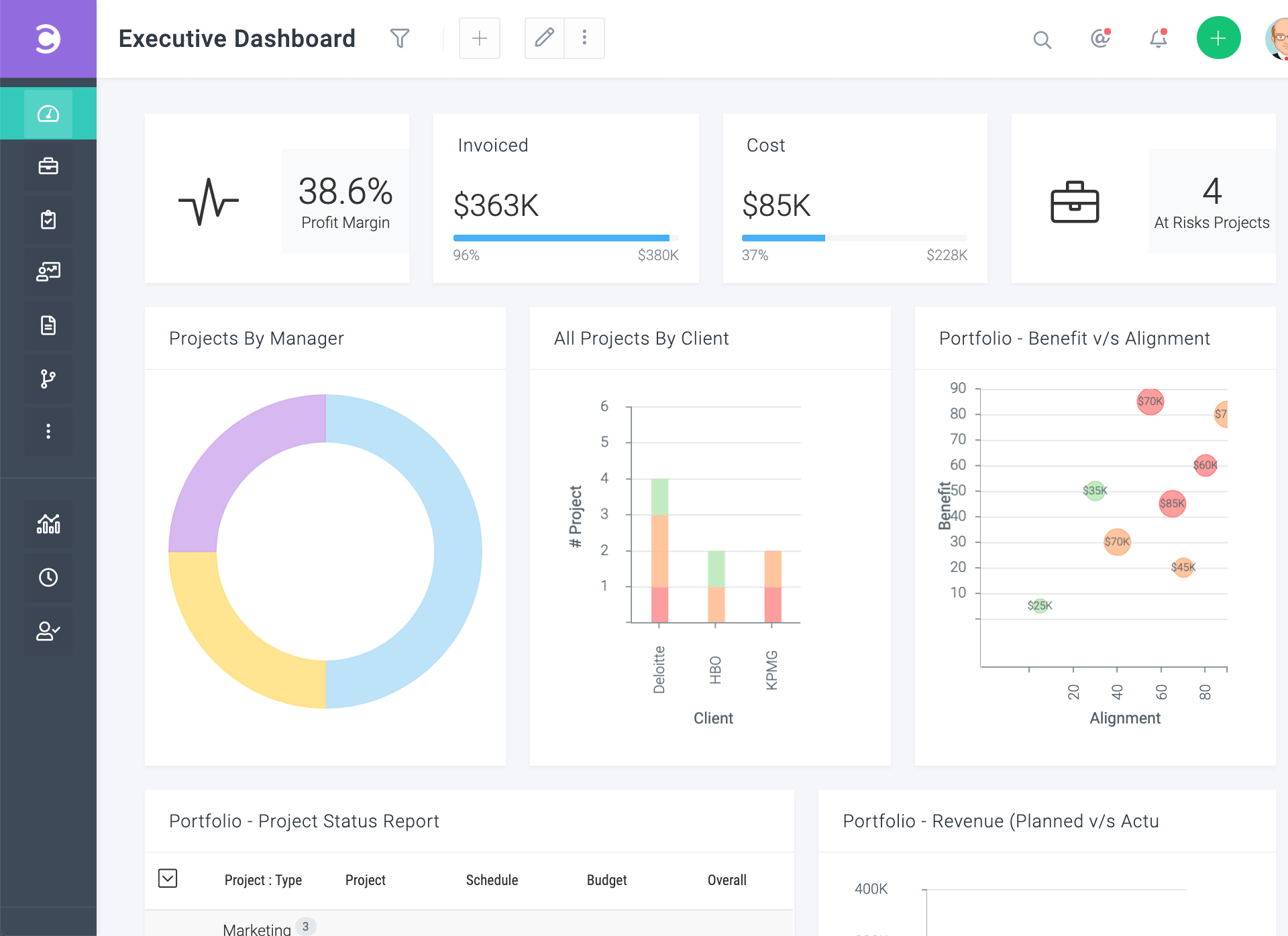 G2 Score: 4.3 stars
Pricing: For cloud usage per user it is $22.50/month, but for on premise service per user it is $450/year.
Smartsheet can connect your business on a flexible, no-code platform that will allow your team to create the solution they need. It's the enterprise platform for dynamic work and a leading cloud based platform for work management. Over 90% of Fortune 100 companies and over 75% of Fortune 500 companies rely on the Smartsheet platform to connect.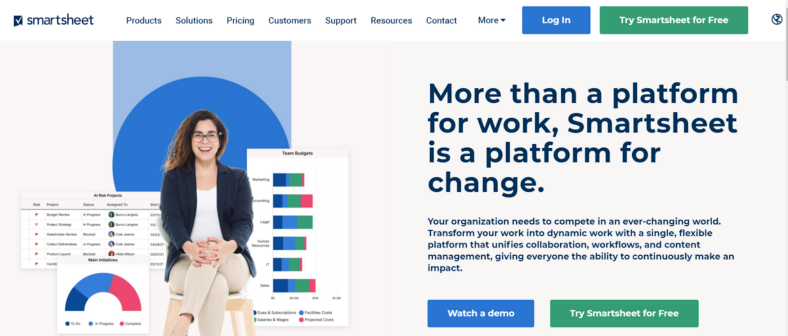 G2 Score: 4.3 stars
Pricing: Starts at $14/user per month with a more feature rich package beginning at $25/user a month. They also have an enterprise tier that you can contact their sales team to learn more about.
As a Zoho alternative, Time Doctor provides detailed analytics of where time is spent throughout the workday. It will empower your employees and managers and result in increased productivity and results. Through time tracking, employee monitoring, online timesheets and payroll, project management and budgeting, and much more will make this application ideal for any business.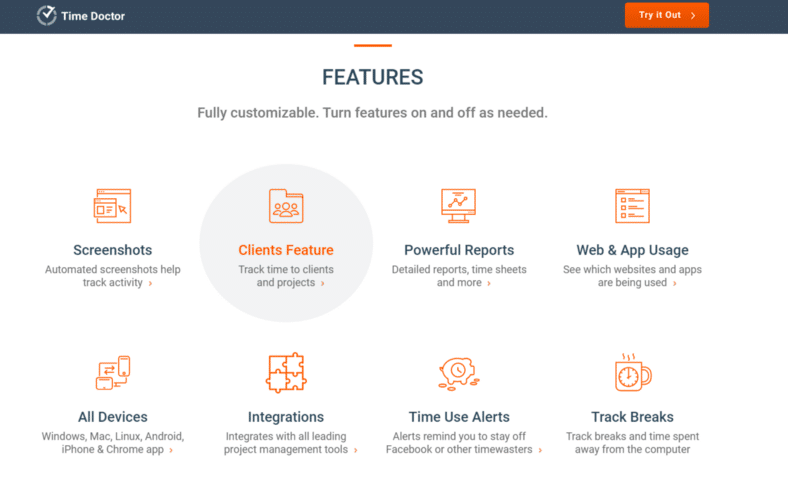 G2 Score: 4.3 stars
Pricing: The basic plan begins at $7/month, followed by standard at $10/month, and premium at $20/month.
Pipedrive serves as a sales management tool for you to visualize your sales pipeline and make sure important activities and conversations are monitored. Integrations with Google Apps, MailChimp, and Zapier combined with a powerful API makes Pipedrive a great alternative to Zoho.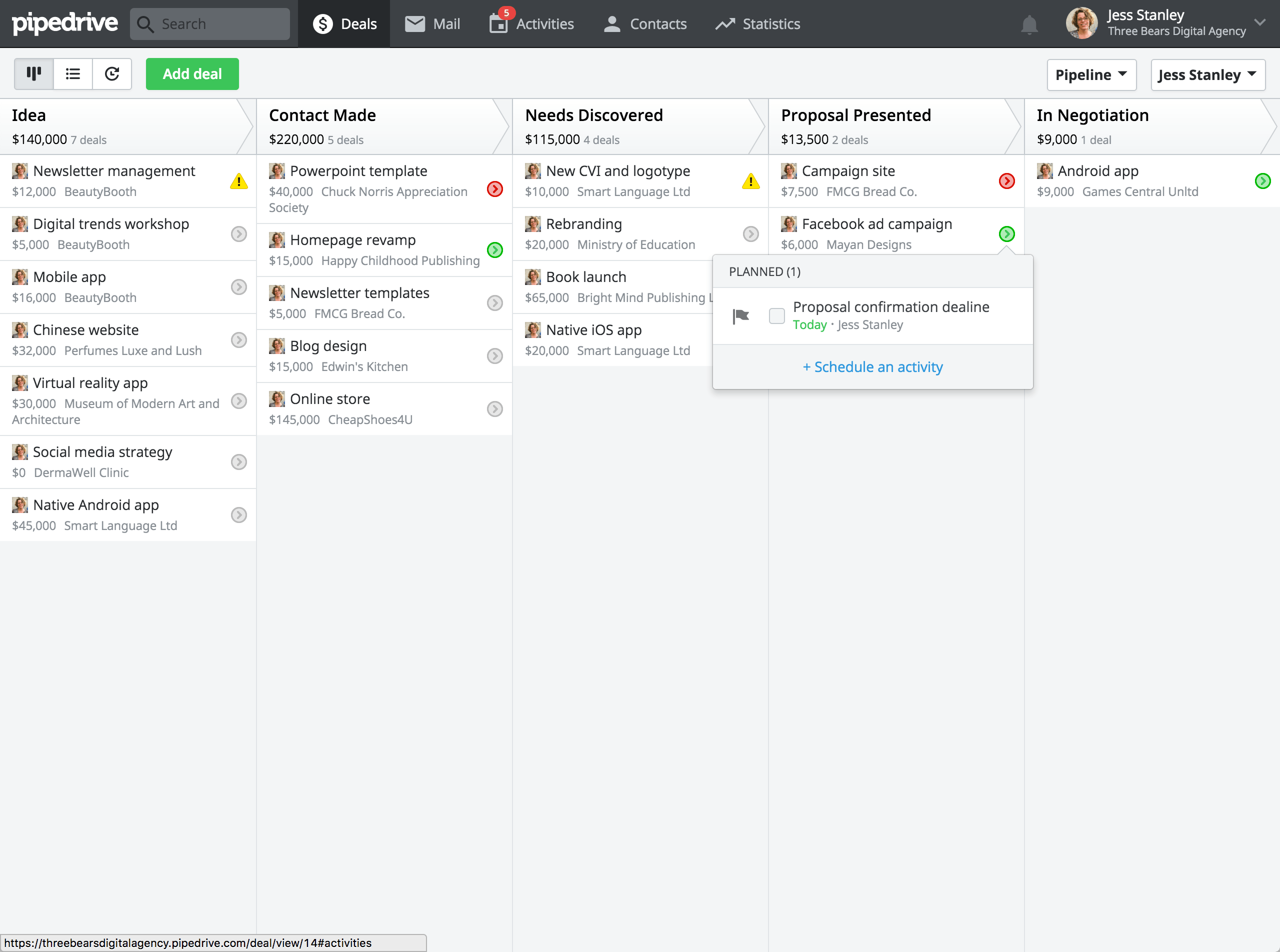 G2 Score: 4.3 stars
Pricing: The essential plan begins at $12.50/month, advanced at $24.90/month and the professional plan at $49.90/month. 
Asana is a popular task management application, that caters towards product teams by having a very mature milestone module to think in a phase based workflow methodology.  They have big name clients such as Amazon, Japan Airlines, Sky and Under Armour. Keep on top of all tasks and never fall behind with this Zoho alternative.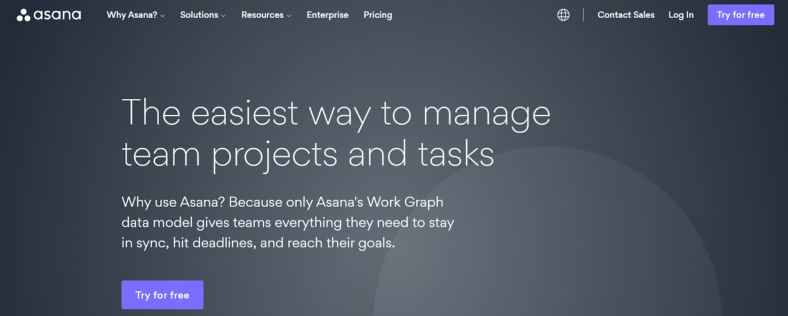 G2 Score: 4.3 stars
Pricing: $10.99/user a month and $24.99/user a month depending on feature requirements
Composity is a solid project management or CRM application for small and mid-size companies. It will give you the ability to nurture leads into customers, organize your workflow and never miss a meeting or project deadline. It has immersive features such as contact management, opportunities, lead management, custom lists, and more!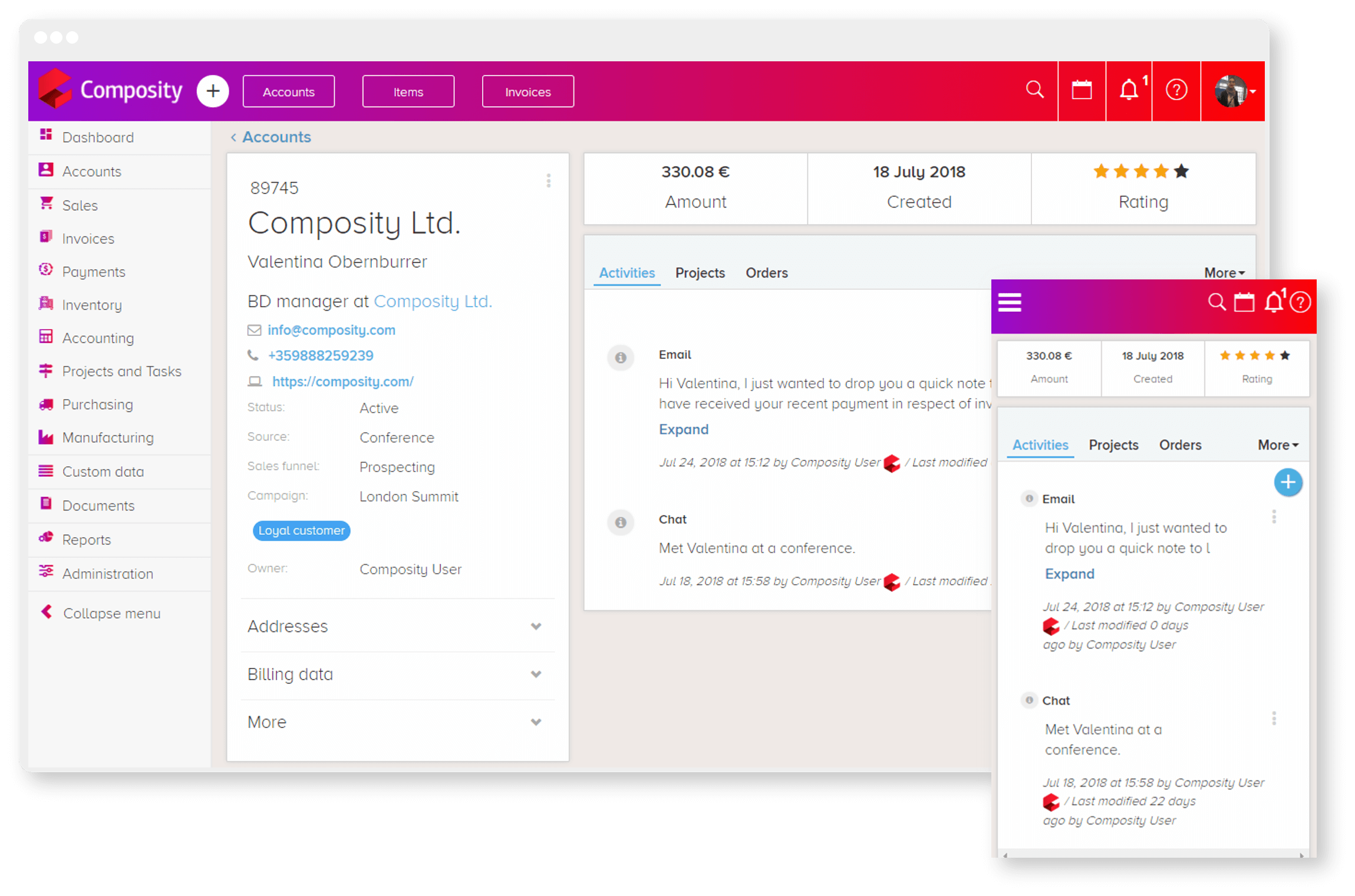 G2 Score: 4.3 stars
Pricing: Composity offers a free option and then a variety of other options as needed for the size of your company.
Apptivo is a cloud based alternative to Zoho. It offers everything from sales and marketing, to billing and support, and much more.  It is used by hundreds of thousands of businesses from over 193 countries around the world. It is able to accommodate independent consultants all the way to billion-dollar enterprises.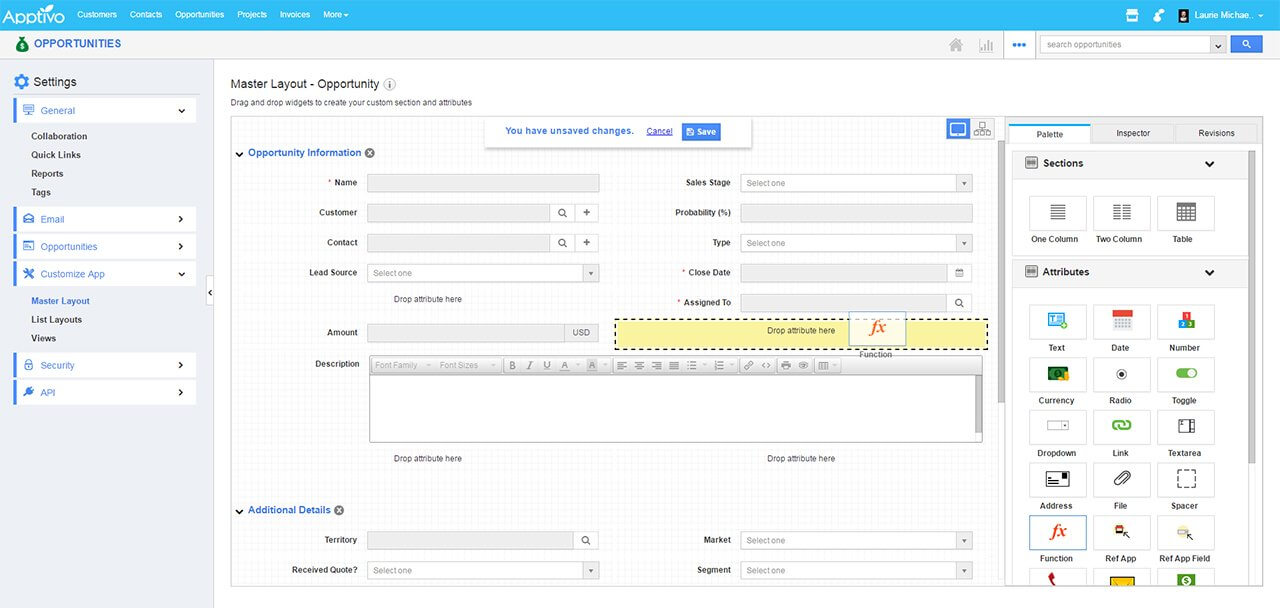 G2 Score: 4.2 stars
Pricing: The lite version begins at $8/month followed by premium at $12/month.
A web-based project management and collaboration tool makes Basecamp a great alternative to Zoho. Offering to-dos, files, messages, schedules, milestones and more make this a solid option for those hoping to switch to another project management software. Use recurring questions in your check-ins to save time and ensure tasks are fully completed.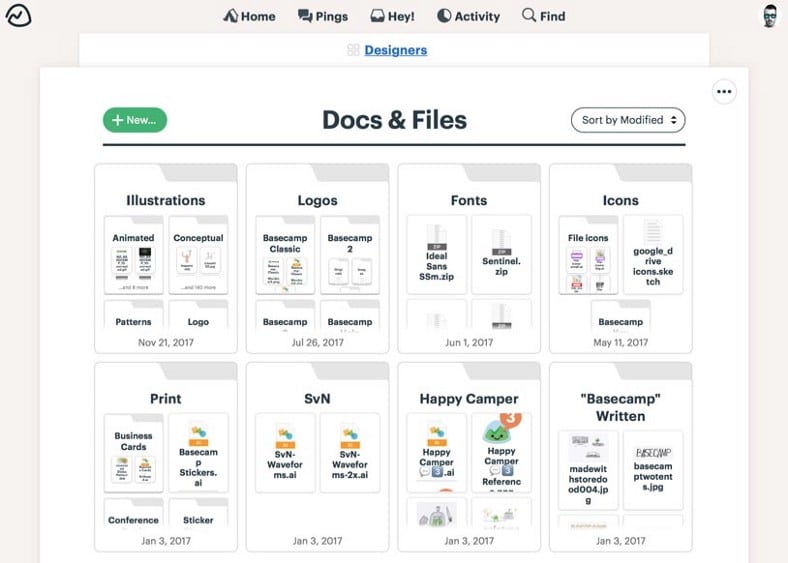 G2 Score: 4.1 stars
Pricing: $99/month flat
Clarizen One is an enterprise project and portfolio management software to help your business improve productivity. Clarizen One boasts big name clients such as Box, Dell, Bartle Bogle Hegarty London, Jones Lang LaSalle, and Shaw Industries. It has highly configurable UI and project workflow software processes that can be customized to fit your organization's needs.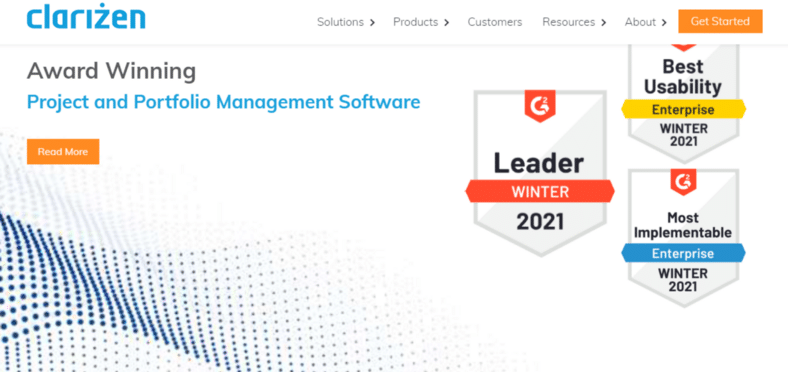 G2 Score: 4.1 stars
Pricing: They offer a free trial and pricing can be requested through their website. 
Bitrix24 is an online workspace alternative to Zoho, designed to help your business run easier and more efficiently. Features such as task and project management functionality, CRM, chats, video calls, website builder, telephony, CRM marketing and analytics make this an ideal software. These individual tools are conveniently packaged within a single online service.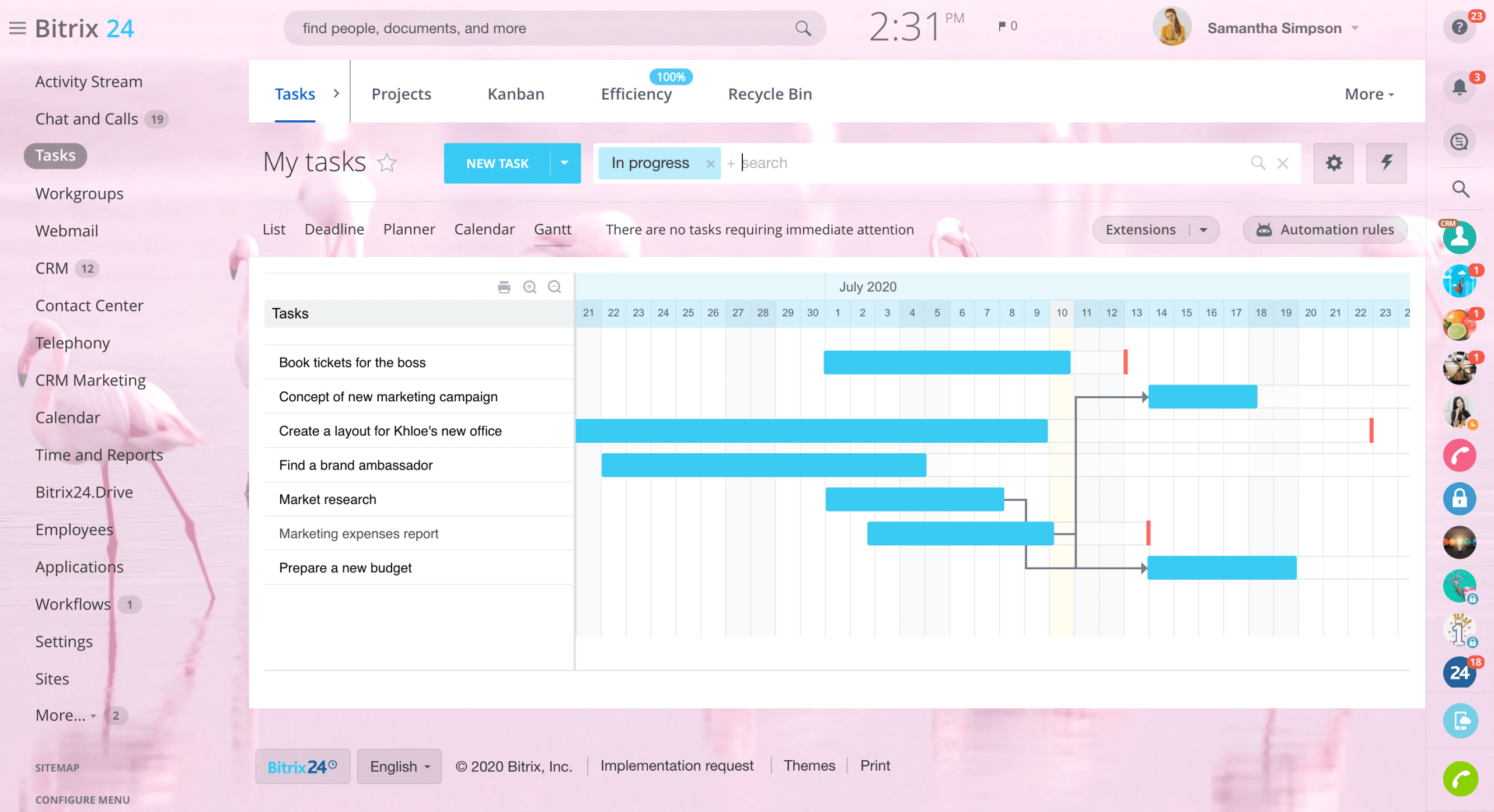 G2 Score: 4.1 
Pricing: Beginning with a free option, followed by a $19/month option and additional plans with more features increase the price per month. 
Insightly is a customer relationship management platform for growing businesses hoping to save time and cut costs. You'll be able to increase sales efficiency with Insighty's products, price books and quote capabilities. Insightly also has a workload feature so managers and team members can receive live updates of which rep is working on which deal on a case by case basis.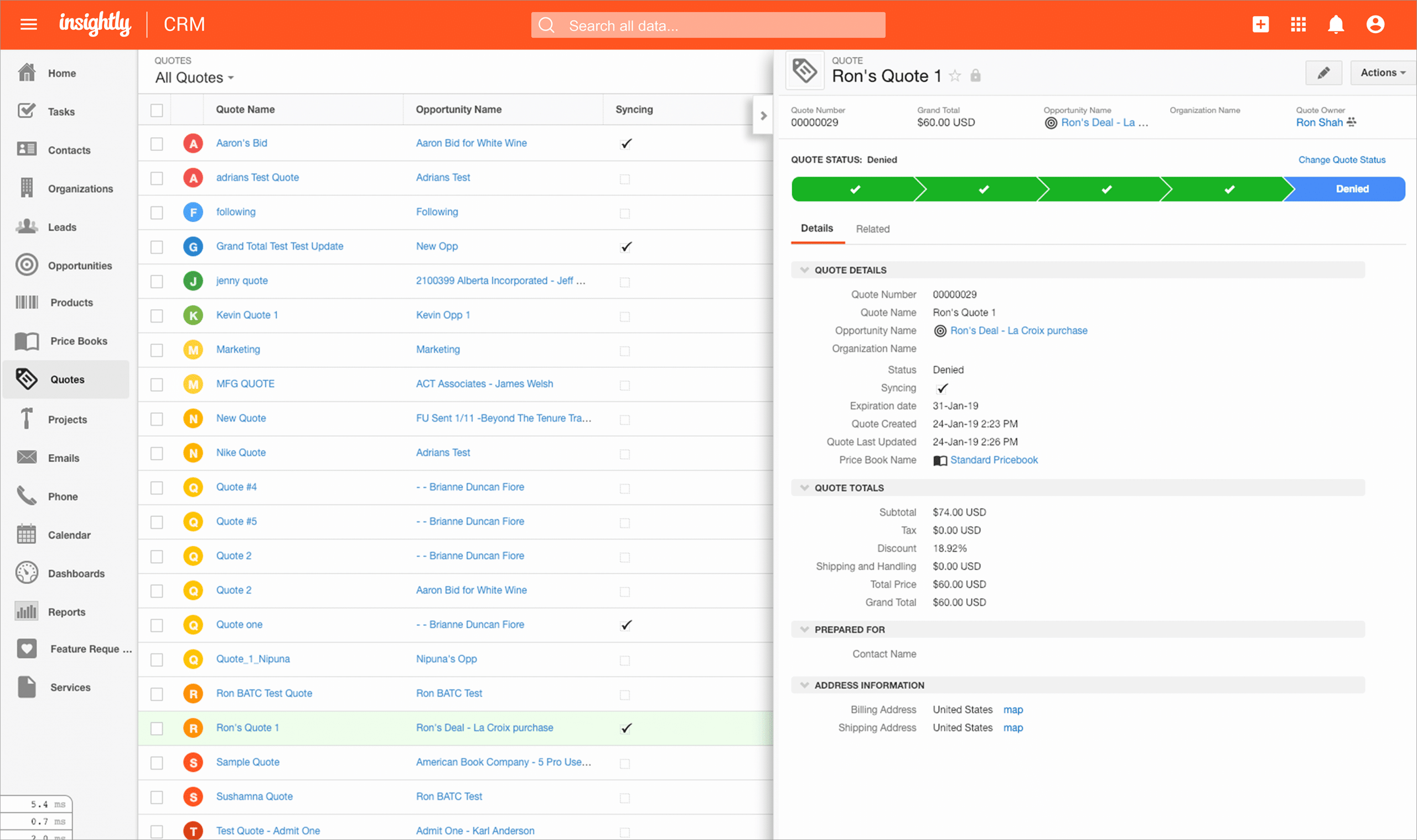 G2 Score: 4.1 
Pricing:  Plans begin at $29/month but the most popular option is the professional plan at $49/month. 
Microsoft Project and portfolio management serves as a Zoho alternative that will help you get started quickly and execute projects easily. Share insights with your team to help visualize all aspects of your projects. Built in templates allow for ease when starting new projects. Microsoft Project will allow you to run your business your way,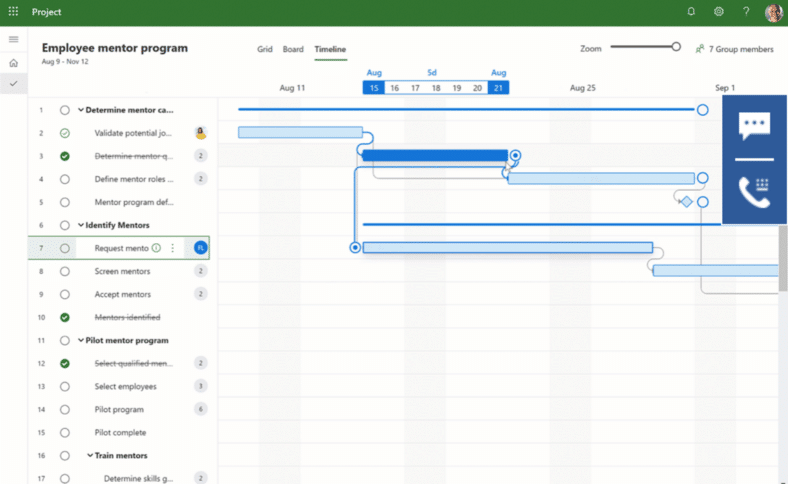 G2 Score: 4.0 stars
Pricing: The business basic plan begins at $5/month and includes teams, exchange, OneDrive, and Sharepoint. They offer additional plans that include more Microsoft applications. 
Teamleader is an online CRM alternative to Zoho. It has the ability to be a database for all your contacts, one-click communication history, and meetings, tasks, and calls in one shareable calendar. Your team will be able to effortlessly track time on whatever project they are doing. Teamleader will even assist in perfect sales follow-up and tell you exactly when to follow up so you can close more deals in less time.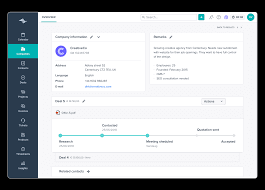 G2 Score: 3.4 stars
Pricing: Pricing begins at around $60/month and goes up as more features are included.