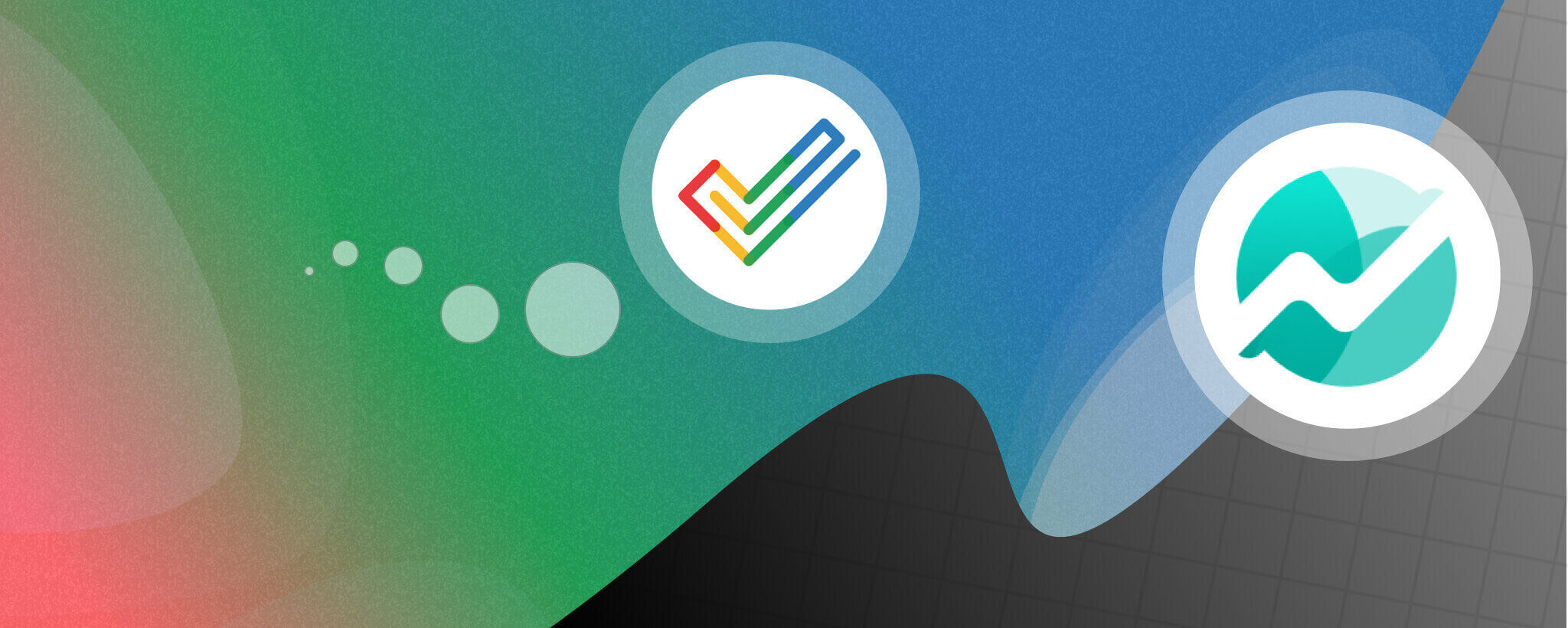 Many successful businesses look for the right technology stack to power growth. They need to navigate changed customer and stakeholder expectations. As well as supplier constraints and remote working policies. That's why they seek Zoho alternatives!
75% of project professionals say the usage of collaboration tools for teams will increase in the future.
32% of executive leaders say that selecting the right technologies is one of the top factors for future success.
That is why Zoho is so popular. It is a wide-ranging project management solution. However, many enterprises seek Zoho alternatives that are flexible, customizable, and up-to-date. Such alternatives to Zoho may better suit their needs.
Here is a list of the 30 best Zoho Alternatives:
Here are the best Zoho alternatives for business growth.
1. Nifty (Best zoho alternative overall)
Nifty is one of the best Zoho alternatives you can find. It is an all-encompassing project management platform and software to align people, projects, and functions.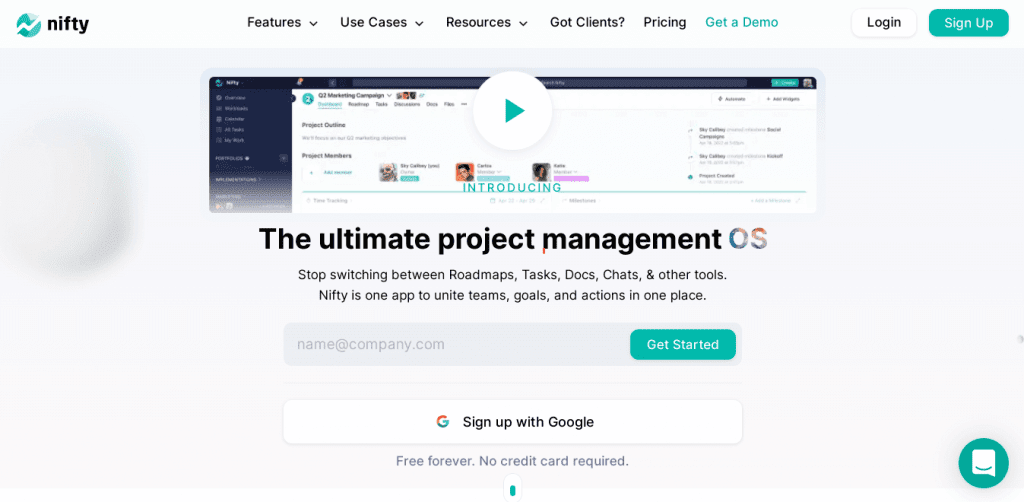 Plan, track, and visualize everything from marketing campaigns to development sprints and product launches — all in one collaborative workspace. Nifty has everything your team needs for maximal productivity.
Why is Nifty the perfect Zoho alternative:
With Nifty, you can plan, track, and visualize marketing campaigns, development sprints, product launches, and more in one collaborative workspace.
It makes planning, prioritizing, and tracking projects seamless.
Nifty does this with automated workflows, enhanced filters, and flexible sorting.
What's even better is that Nifty has native integrations with other programs that your business may be using. These include Microsoft Suite, Google Docs, Slack, Zoom, and thousands of others.
Nifty's Milestones feature means that you get real-time reporting. A variety of visual representations makes it easy to check project progress.
All this leads to better productivity and smarter decisions. If you're looking for great Zoho alternative, you need to check it out.
G2 Score: 4.7 stars
Pricing:
Free: Nifty offers a generous free forever plan with unlimited users, tasks, and guests.
Starter: Starts at $39/month for up to 10 users with custom fields + time tracking.
Pro: Begins at $79/month for up to 20 users and includes everything in starter plus automations and cross-project overviews.
Unlimited: For $399/month with unlimited users, custom roles + permissions, team workloads, and Microsoft SSO.
Compare all Nifty pricing plans in detail here.
Bonsai helps freelancers and small teams with accounting, client handling, and project management. With Bonsai, teams can access relevant work information from one central location. This saves time and streamlines systems.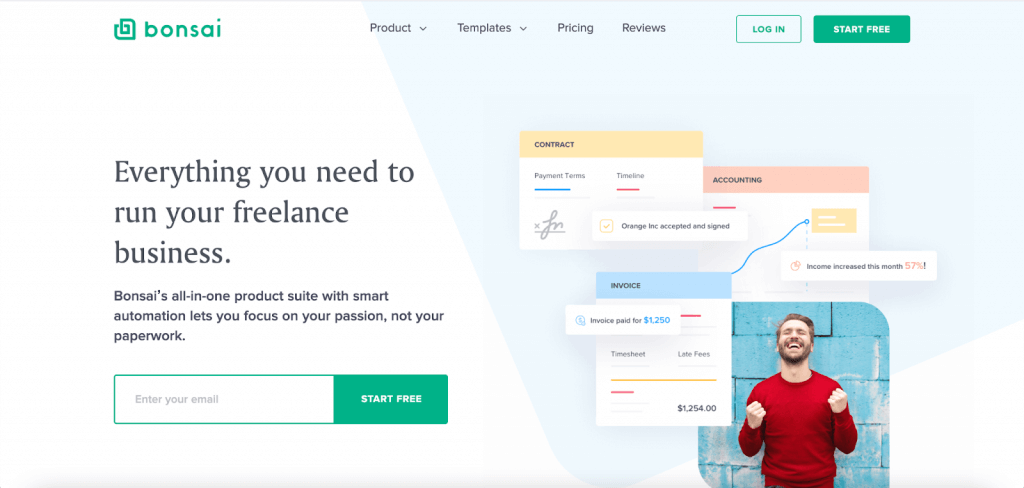 An Overview
Bonsai can seamlessly create contracts for major projects. It also provides invoicing capabilities for payments.
Other features include time-tracking, scheduling, and estimates of income and expenses.
Businesses can use Bonsai to generate formatted invoices, forms, and proposals. It is quick to set up and simple to use.
G2 Score: 4.7 stars
Pricing: Bonsai has a free option for those looking to try a new application without the commitment of payment.
Orangescrum is a cloud-based project management software tool. The project management tool is a perfect zoho alternative for those project managers who want to see all their work, tasks, and projects in a single place.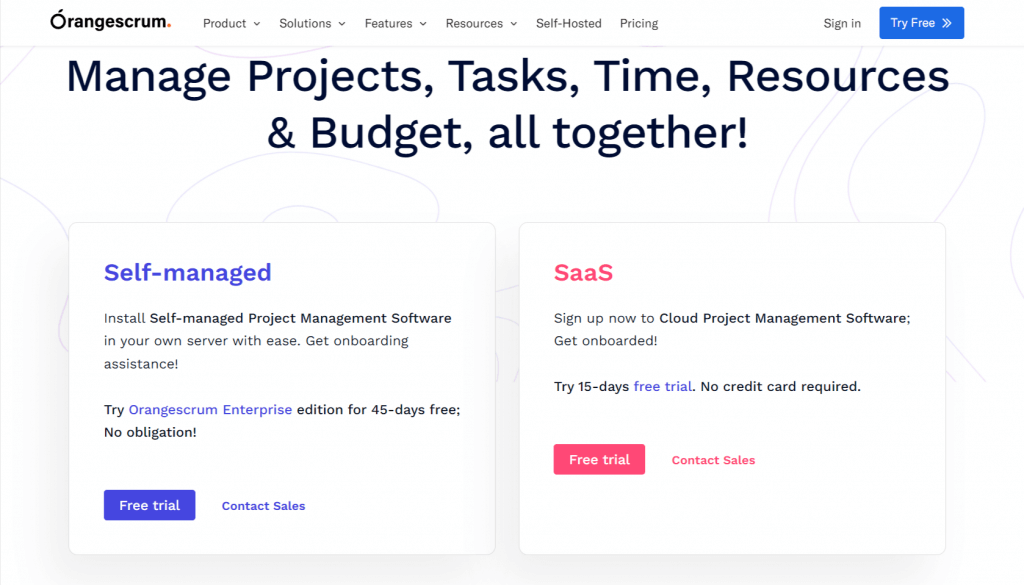 An Overview
Orangescrum helps enterprises to organize projects, teams, and tasks from one location.
It is an online project collaboration tool that provides users with complete visibility and control. This promotes timeliness and better productivity.
Other aspects of Orangescrum include Kanban boards and Gantt charts for visual overviews. It supports Agile project management. It can integrate with Slack and other productivity tools.
G2 Score: 4.5 stars
Pricing: Orangescrum is completely free for 15 days with full access to all features. Other plans are, Startup at $9/10 Users/Month, Professional at $44/11 Users/Month, and Enterprise at custom pricing.
4. ProofHub (Great Zoho Mail competitor if you like using email)
ProofHub is one of the best Zoho alternatives that helps you to track on-time deliveries and assign accountability. This means greater control over projects. Between discussions, table view, Kanban boards, Gantt Charts, and Calendar, your team will improve productivity and streamline progress for your team.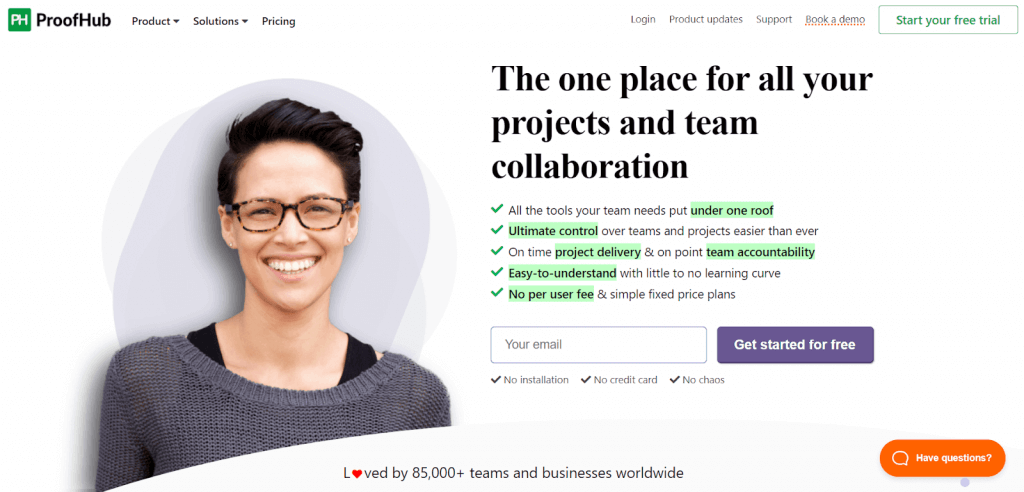 An Overview
With Proofhub, team members and managers can plan, organize and deliver projects through table views, Kanban boards, and Gantt charts.
It also lets you create custom workflows. It can be integrated natively with Google Calendar, Dropbox, Google Drive, OneDrive, Outlook, and other apps.
Other ProofHub features include shared team calendars, customized project templates, shared team calendars, and milestone and overview features.
G2 Score: 4.5 Stars
Pricing: Pricing begins at a flat rate of $45/month, followed by an ultimate control option of $89/month.
Copper is an easy-to-use CRM for small businesses that need to manage more sales leads and grow customer relationships but don't have the extra time to spend on data entry, repetitive admin tasks, or complicated tools.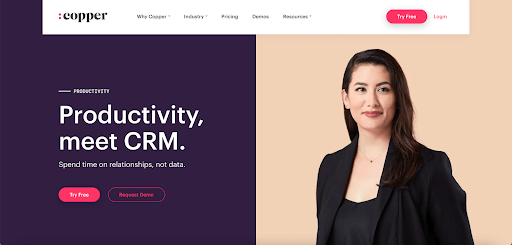 This Zoho alternative is perfect for simplicity in project resource management and communication. Complex projects can be broken up into tasks and subtasks. Time and energy can be devoted to efficient resource and project management teams.
An Overview
With Copper's tools, tasks and costs can be efficiently monitored.
Other features, such as document sharing and collaboration tools, mean that workloads can be balanced and projects monitored.
It is easy to install and use. As the enterprise grows, it can be scaled up by increasing functionality.
G2 Score: 4.6 stars
Pricing: Copper offers a 14-day free trial, then the first tier of pricing begins at $25/month
nTask is a solid alternative to Zoho and is free! It is a smart task management software that offers intuitive task and project management features. The features of nTask help with project planning,, resource management, task dependencies, and financial summaries.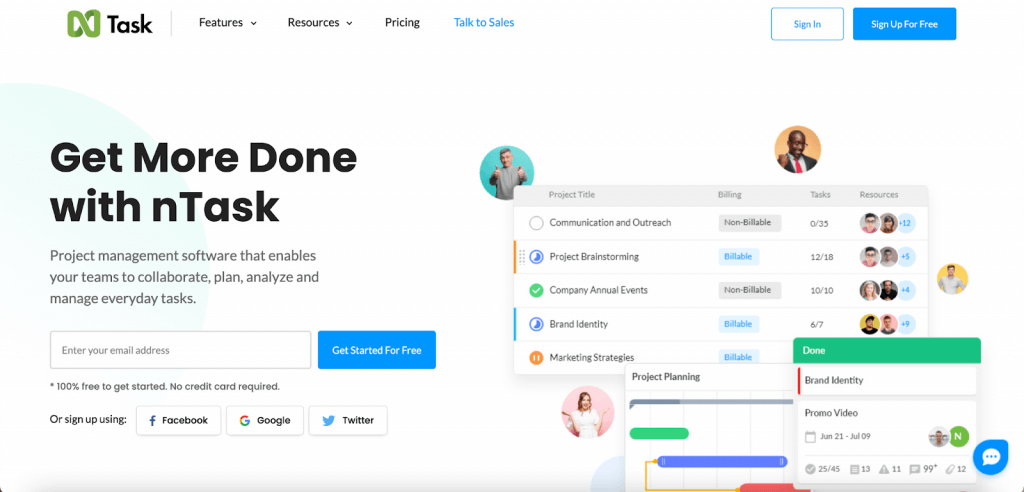 An Overview
There are Kanban boards for helpful overviews. Tasks can be made simpler to understand with List, Grid, and Calendar views.
nTask aids team accountability and transparency because of collaboration and allocation. Time tracking is also made convenient.
To-do lists, issue tracking, and meeting management help teams coordinate and plan activities. It can be integrated with over 1000 other apps.
G2 Score: 4.5 stars
Pricing: For freelancers or individuals, there is a free forever plan, but for up to three users, it begins at $2.99/month. The larger corporate plan is $7.99 per month
Scoro is end-to-end task management software that can be considered the best free zoho alternative. Through CRM, billing and reporting tools, and other project management tools, your work will be streamlined for the ultimate success of your business.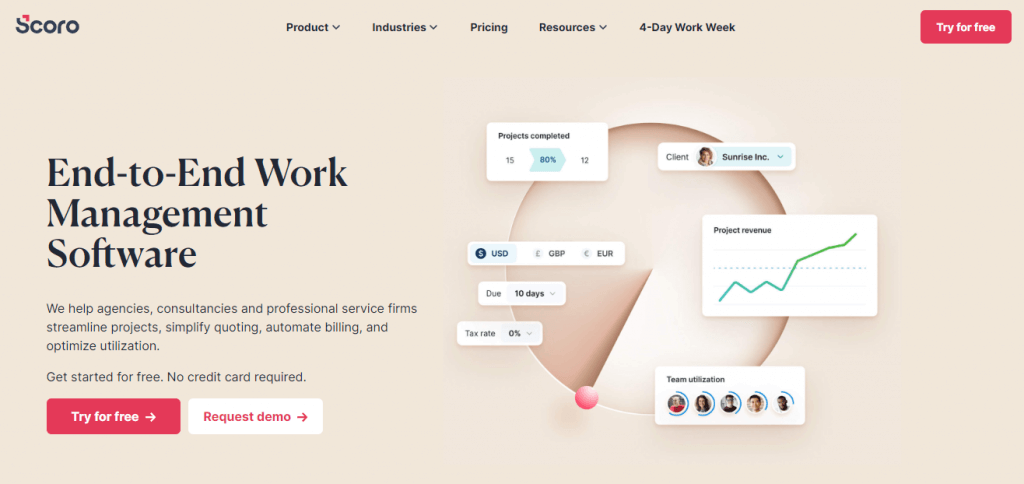 An Overview
It can help you to streamline projects, simplify quoting, and automate billing. These aspects of Scoro mean an increase in efficiency and output.
Scoro optimizes the utilization of time and resources through thoughtful tracking features. It enables you to get an overview of work in one place.
Projects, sales, and daily activities can be easily tracked. Team productivity and profitability can be monitored.
G2 Score: 4.5 stars
Pricing: For 5 users, the basic plan begins at $26/month, but for more tools, it is $37/month.
LeadSquared claims to make companies achieve higher sales efficiency and productivity. It does this through a system that provides marketing automation, field force tracking, and sales, all in one CRM together.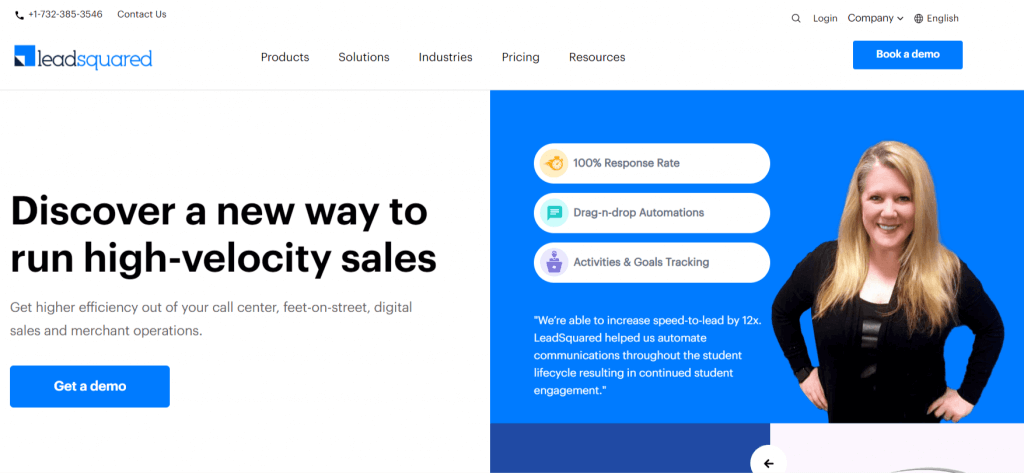 The biggest advantage that LeadSquared has as a zoho alternative is that it is easy to use and implement.
An Overview
With LeadSquared, salespeople can work smarter and reduce turnaround times. They can connect with prospects more quickly and respond effectively.
The software can be customized across sectors and industries, from banking to healthcare to education and more.
It can also streamline call center operations and integrate with other enterprise applications.
G2 Score: 4.6 stars
Pricing: Their lite plan costs $25/user billed monthly. They also have a Pro & a Super plan for $50 and $100 per user, respectively.
This Zoho alternative will give you all the control you need over your work. It offers workload management, time tracking, project profitability, task dependencies, invoicing, collaborative options, and even third-party integrations.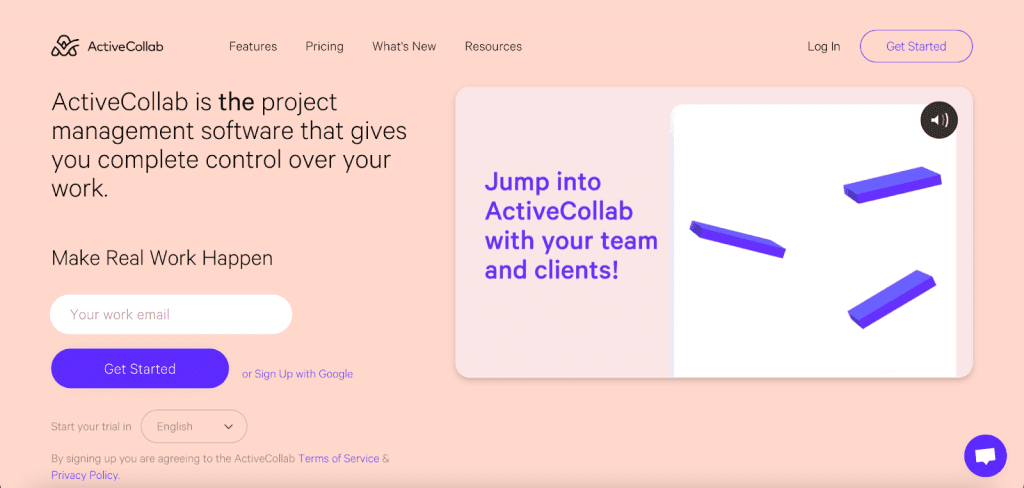 With ActiveCollab, team members will be kept informed of project plans and when every task is due. Processes can be established that suit individual members as well as clients.
An Overview
The focus can stay on what is important and urgent with centralized tools. Features include time and resource management as well as powerful means of collaboration.
There are multiple task views, from graphs to other visual representations. As with most other project software, ActiveCollab integrates natively with other productivity apps, too.
G2 Score: 4.3 stars
Pricing: For personal use and up to 3 users, it is free. The plus plan is $7.50 per month, and the pro plan is $6.25 per user per month.
Trello is one of the alternatives to Zoho that offers project views via boards, lists, or cards. Managers get a clear idea of tasks assigned, in progress, and completed.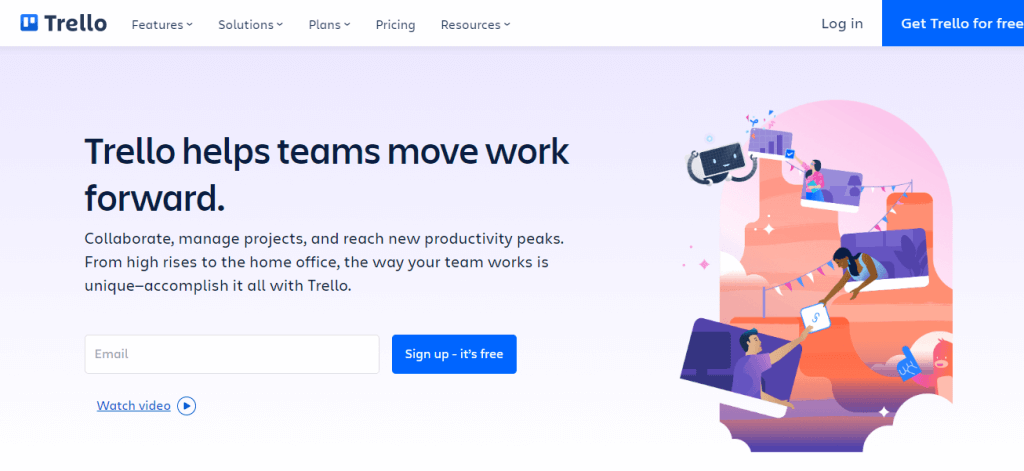 Trello also has very popular kanban boards that can be shared among team members and external collaborators.
Lastly, Trello has an analytics-friendly platform. For example, you can collect all the important data from the boards using Trello to BigQuery integration.
An Overview
Workflows can be created and assigned, whether for brainstorming, meetings, or task management. A timeline view shows tasks that are dependent on others or next in line.
Trello can automate simpler project tasks, and integrations exist for the team's other programs.
It is simple and intuitive to use, with labels to keep track of all project information.
G2 Score: 4.4 stars
Pricing: free for individuals and teams hoping to improve productivity or $10/month for teams up to 100 that need to track multiple projects and visualize work in a variety of ways.
With Teamwork, team members, projects, and clients can be centrally managed. It comes with ready-to-use templates and an intuitive UI. As a Zoho alternative, you'll be able to see the big picture for all your projects. Your team will be able to deliver better projects in less time.
An Overview
The features allow managers to track time, allocate resources, create breakdowns, and monitor client responses.
Teamwork is flexible enough to tackle complex projects and can be customized as per needs.
It provides insights into the team's workloads, allowing a check on capacity and bandwidth. For larger enterprises, Teamwork scales up into a full-fledged CRM platform.
G2 Score: 4.4 stars
Pricing: free option along with a $10/user a month and $18/user a month depending on feature requirements
Really Simple Systems is specially designed for B2B projects. It is a CRM platform that lets you save time and manage resources efficiently.
This software will help your team manage and track leads and customer relationships so your business can continue to thrive.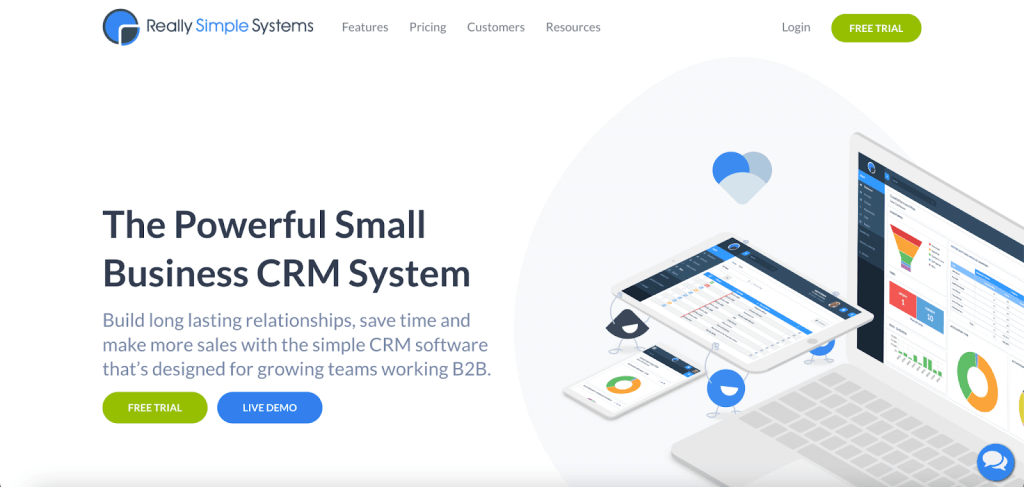 An Overview
It has features to tackle sales, marketing, and service assignments.
Interactions can be measured, campaigns executed, and requests quickly dealt with.
Real Simple Systems allows you to manage customers, contacts, and communication with ease. Leads can be monitored, and sales processes automated. You can schedule tasks and appointments and also send and receive reminders.
G2 Score: 4.4 stars
Pricing: They offer a free option, while their starter option begins at $14/month.
13. Celoxis (Top Zoho Projects alternative if you need project management)
Celoxis is a comprehensive alternative to Zoho. Features include auto and manual scheduling modes, time-constrained tasks, part-time resources, unavoidable absences, and interim resource swaps. It provides project management tools, optimized workflows, and data-driven insights.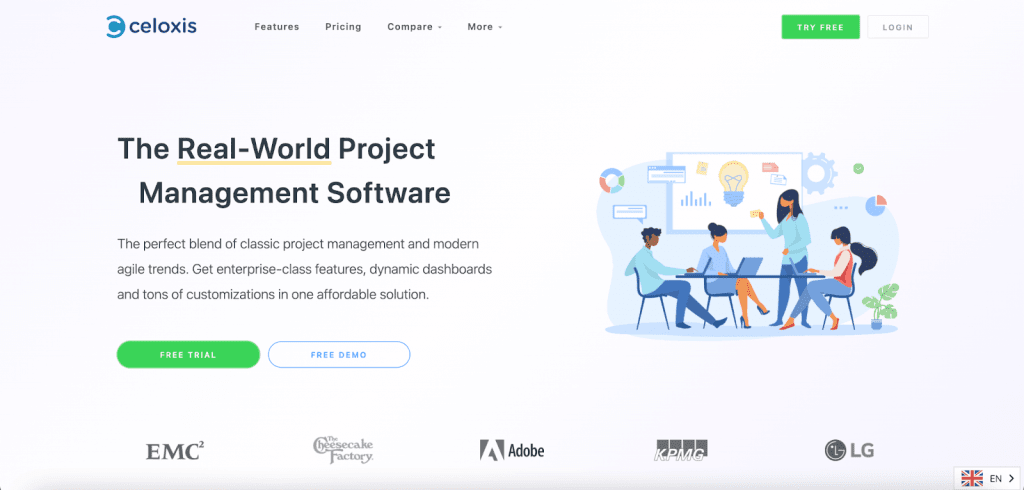 An Overview
The features encompass all aspects of the business. From optimizing your project portfolio to tracking profit margins.
It has intake management to automate project requests from web forms, emails, and other sources. Along with a "what-if" analysis for a mix of strategic and tactical projects based on resource capacity.
Celoxis's other features include resource management, custom workflow apps, and portfolio monitoring.
G2 Score: 4.3 stars
Pricing: For cloud usage per user, it is $22.50/month, but for on-premise service per user, it is $450/year.
Smartsheet is a Zoho alternative that allows you to manage projects, automate processes, and scale up to enterprise-level programs. It's the enterprise platform for dynamic work and a leading cloud based platform for work management.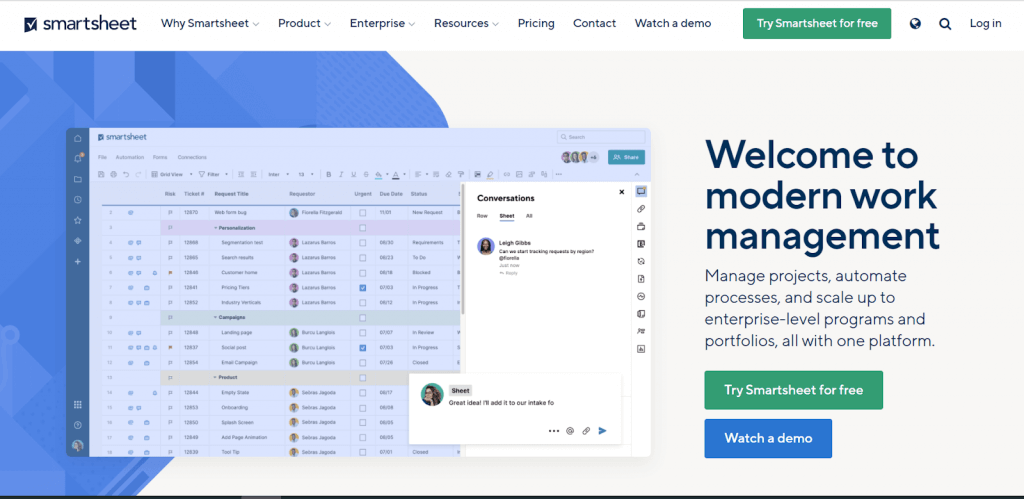 An Overview
It has a variety of views, workflows, reports, and dashboards. These capture and track plans, resources, and schedules.
It is flexible enough to adapt from individual projects to company-wide initiatives.
Smartsheet can be integrated with current programs that the enterprise uses. In this way, it can give you granular control and visibility over access, data, and security.
G2 Score: 4.3 stars
Pricing: Starts at $14/user per month with a more feature-rich package beginning at $25/user a month. They also have an enterprise tier that you can contact their sales team to learn more about.
With Basecamp, businesses get the ability to manage both client and team projects. Basecamp is a great alternative to Zoho. Basecamp is easy to use with a low learning curve. It is designed to reduce complexity.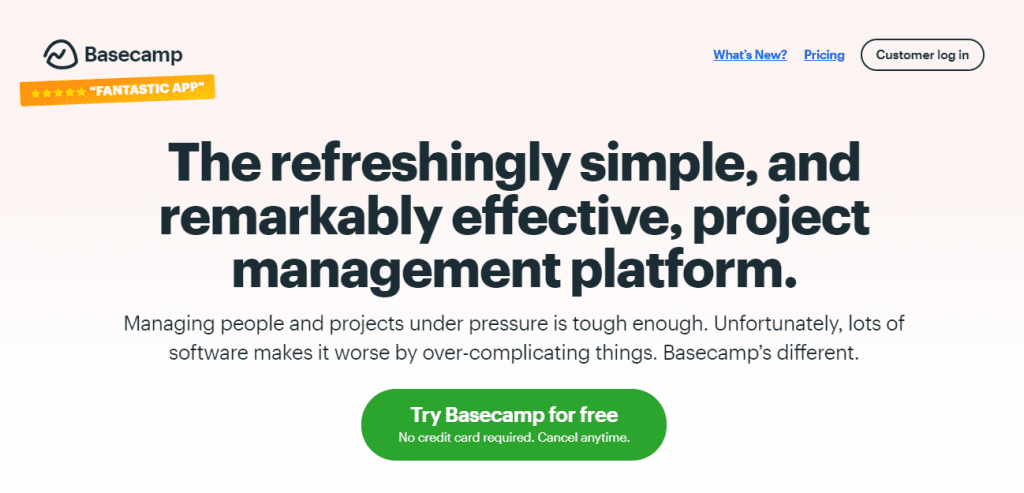 Offers to-dos, files, messages, schedules, milestones and more make this a solid option for those hoping to switch to another project management software.
An Overview
Basecamp is an all-in-one solution that contains message boards, to-do lists, scheduling tools, and file-sharing capabilities.
Whether they are on the premises or working remotely, team members can organize material in one central place. This lets everyone work together towards common goals.
G2 Score: 4.1 stars
Pricing: $99/month flat
As a Zoho alternative, Time Doctor provides detailed analytics of where time is spent throughout the workday. It will empower your employees and managers and result in increased productivity and results.

An Overview
Time Doctor gives managers the ability to measure and analyze how their teams spend their time. This leads to a greater focus and increased cost-efficient measures.
The program's analytics can also spot those with high productivity. Managers can further take steps to bring the performance of other team members up to desirable levels.
G2 Score: 4.3 stars
Pricing: The basic plan begins at $7/month, followed by the standard at $10/month and the premium at $20/month.
Pipedrive serves as a sales management tool for you to visualize your sales pipeline and make sure important activities and conversations are monitored. With Pipedrive, companies can create procedures to close more deals. It creates a visual representation of the sales pipeline and clarifies sales activities.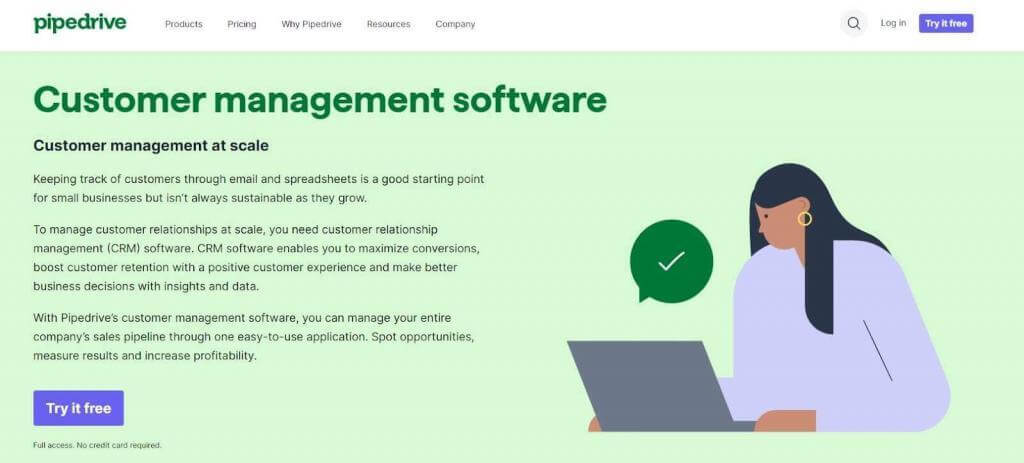 An Overview
Pipedrive monitors team performance and promotes sales-related tasks. The simple analytics help in refining the entire process.
It is also easily integrated with existing performance software. Administrative tasks can be automated, and there can be a clear focus on growth.
As a great alternative to Zoho, Pipedrive gives you full control over all the actions needed to make the sale.
G2 Score: 4.3 stars
Pricing: The essential plan begins at $12.50/month, advanced at $24.90/month and the professional plan at $49.90/month.
Asana is one of the best zoho alternatives that many enterprises consider. It is flexible and adaptable across categories.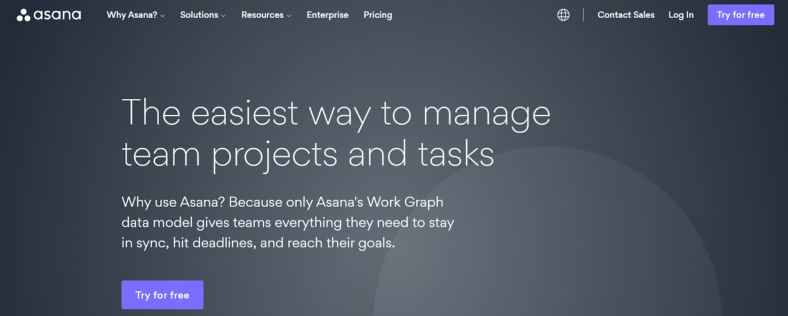 Asana is a popular task management application that caters to product teams by having a very mature milestone module to think in a phase-based workflow methodology.
An Overview
Asana's web and mobile apps give managers and team members the ability to keep projects organized and meet deadlines. Individual and team tasks can be tracked. Progress can be checked at a glance.
Asana lets you plan and structure work using boards with customized visualization. To-do lists to capture all tasks and sub-tasks relating to a project from beginning to end.
Asana also has collaborative features. It can be integrated with other tools, such as Dropbox and Slack. Keep on top of all tasks and never fall behind with this Zoho alternative.
G2 Score: 4.3 stars
Pricing: $10.99/user a month and $24.99/user a month depending on feature requirements
Composity is a cloud-based enterprise resource planning (ERP) and customer relationship management (CRM) solution. It is used by small and medium-sized businesses across industries.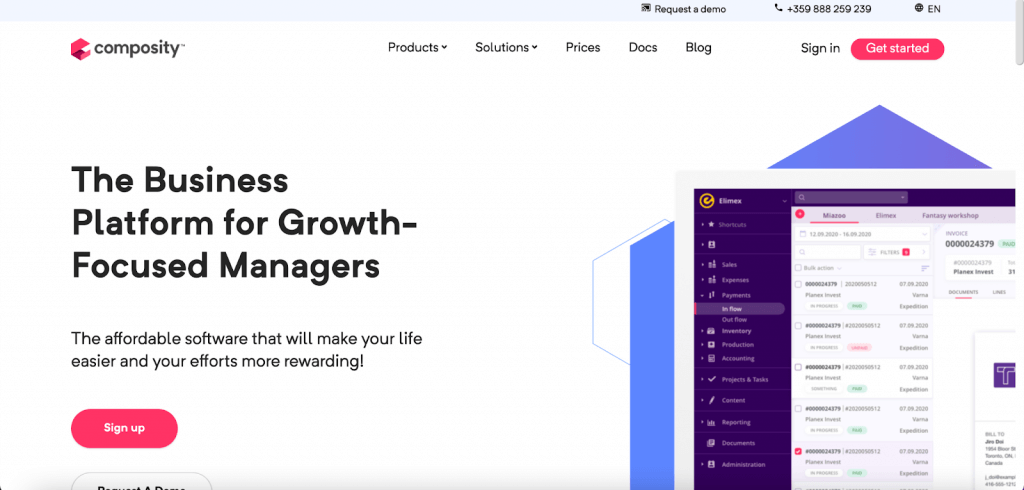 An Overview
It has powerful Business Intelligence and CRM features.
It is especially helpful for many e-commerce and point-of-sale applications.
A simple setup lets you import data from other business sources and personalize the program to match your needs. After that, training is provided to bring users up to speed.
G2 Score: 4.3 stars
Pricing: Composity offers a free option and then a variety of other options as needed for the size of your company.
20. Bitrix 24 (Good Zoho competitor for team collaboration)
Bitrix 24 is an online workspace for CRM, collaboration, HR, and automation. It aims to replace current SaaS systems used by businesses.
Features such as task and project management functionality, CRM, chats, video calls, website builder, telephony, CRM marketing tools, and analytics make this an ideal Zoho alternative.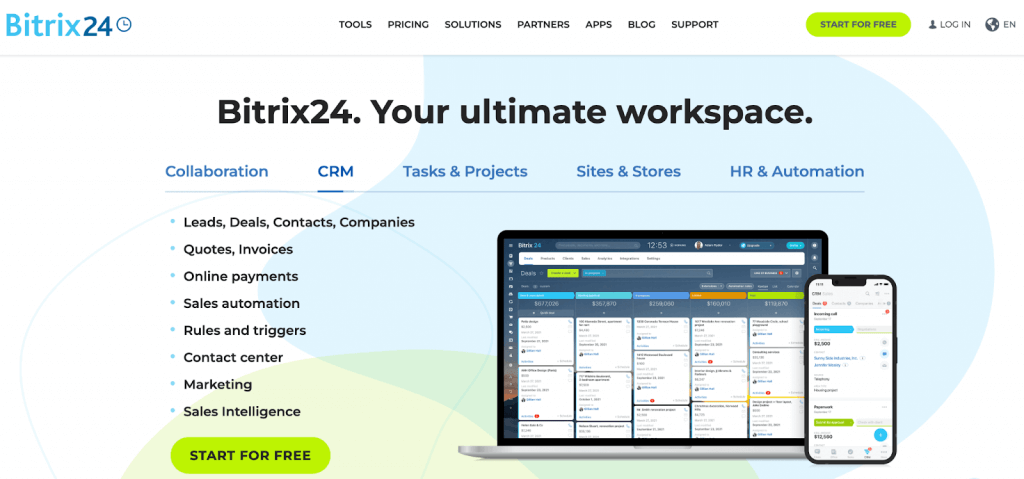 Bitrix24 is an online workspace alternative to Zoho, designed to help your business run easier and more efficiently.
An Overview
With Bitrix 24, it is easy to migrate data from other systems. It can be integrated with all favorite services and apps.
Bitrix24 can be hosted on a proprietary server with enhanced security.
The codes, colors, and menus are customizable. It is scalable and grows along with the company's needs.
Other popular Zoho alternatives to get things done!
BIGContacts is a simple and effective CRM tool that can function as a reliable alternative to Zoho. This CRM and email marketing tool can help businesses grow their sales by streamlining processes and improving customer experiences.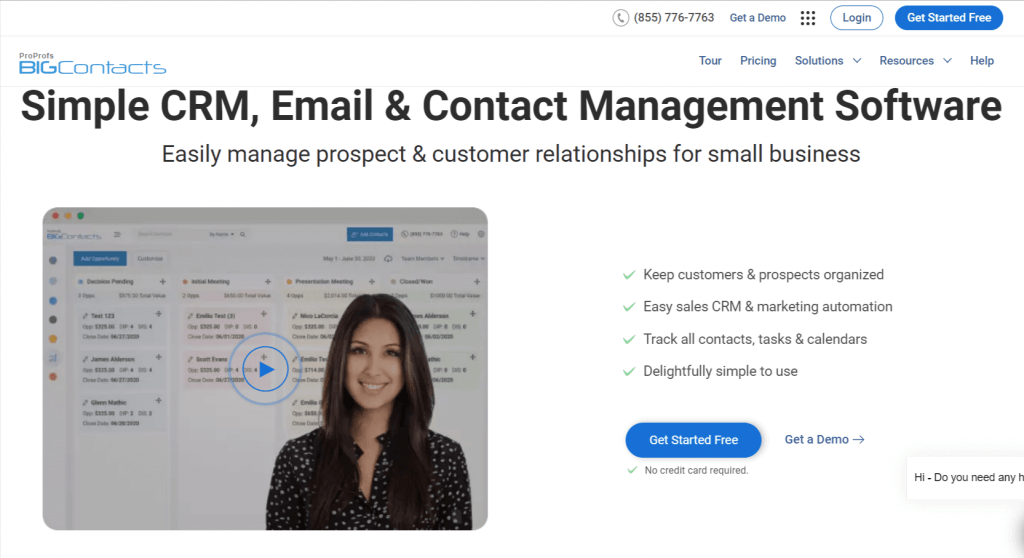 It offers powerful automation for repetitive tasks. BIGContacts also provides contact management, enrichment, task management, pipeline tracking, drip email campaigns, multiple integrations, and robust reporting capabilities.
G2 Score: 4.4 stars
Pricing: BIGContacts offers a 30-day free trial, and the first tier (Big) begins at $5/user/month. Other plans include Bigger at $15/user/month, Biggest at $25/user/month, and an Enterprise plan at custom pricing.
As a cloud professional services automation software for small-to-medium sized businesses, Avaza is a Zoho alternative made for any team hoping to streamline their processes.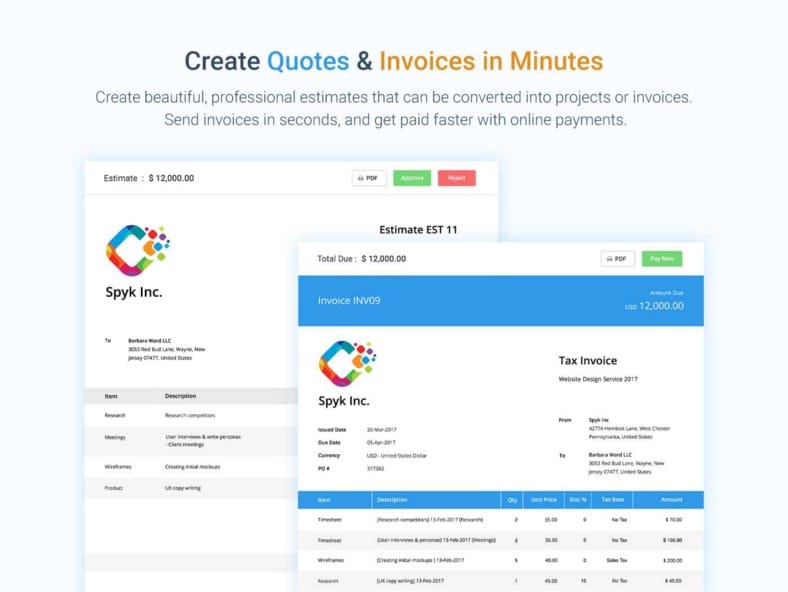 Fully integrated for project management, collaboration, time tracking, expense management quoting and invoicing that is completely mobile friendly, makes Avaza a great option.
G2 Score: 4.6 stars
Pricing: Pricing begins with a free plan, then the startup plan begins at $9.95/month. Additional plans are also available.
Zapier is a Zoho alternative with automation that works for you. Create workflows that will trigger when someone registers for your events, get notified to follow up after a week, and send a welcome email.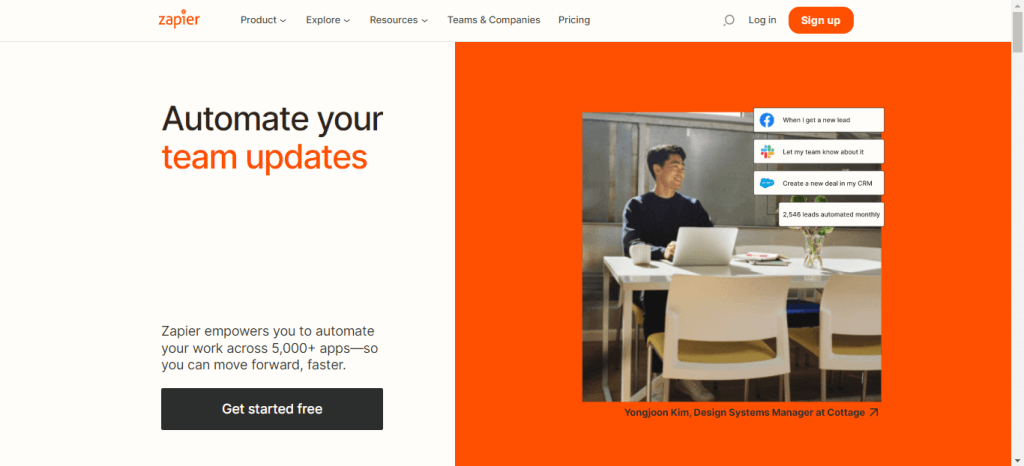 Save time and keep clients the feeling of the utmost importance to your business.
G2 Score: 4.5 stars
Pricing: They have a free option, a starter plan at $19.99/user a month, and a more feature-rich plan starting at $49/user a month. For companies, pricing begins at $299/mo and tops out at $599/mo, depending on how many zaps and tasks one's team creates.
Advantage makes a solid alternative to Zoho with membership management, marketing, sales, order processing, and customer relationship management. It manages not only digital, but print as well. Between entitlements, access to content, eBooks, pay-per-view, downloads or pdf versions

Advantage provides everything you look for in a zoho alternative.
G2 Score: 4.4 stars
Pricing: Pricing isn't listed directly on the website, but you can schedule a demo for your business to decide if it's a good fit.
25. Apptivo (A cheaper alternative to Zoho if you're on a budget)
Apptivo is a cloud-based alternative to Zoho. It offers everything from sales and marketing to billing and support and much more. It is able to accommodate independent consultants all the way to billion-dollar enterprises.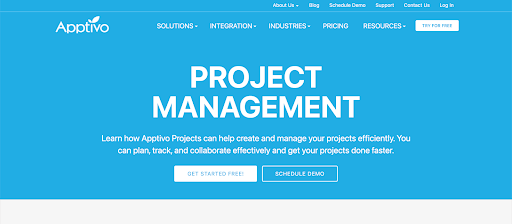 Apptivo is used by hundreds of thousands of businesses from over 193 countries around the world.
G2 Score: 4.2 stars
Pricing: The lite version begins at $8/month followed by premium at $12/month.
Clarizen One is an enterprise project and portfolio management software to help your business improve productivity. It has highly configurable UI and project workflow software processes that can be customized to fit your organization's needs.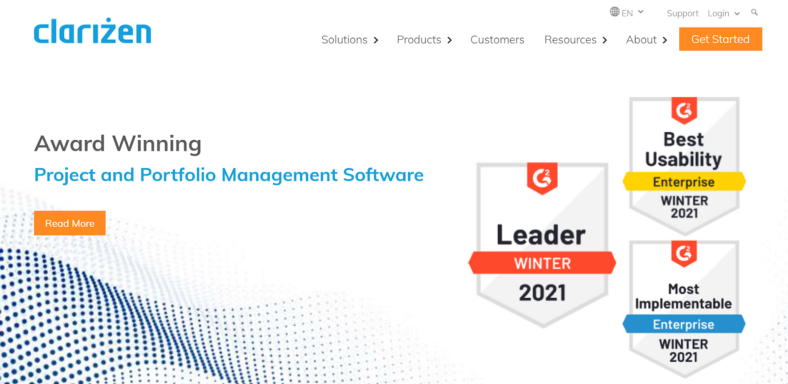 G2 Score: 4.1 stars
Pricing: They offer a free trial and pricing can be requested through their website.
Insightly is a customer relationship management platform for growing businesses hoping to save time and cut costs. You'll be able to increase sales efficiency with Insighty's products sales tools, price books, and quote capabilities.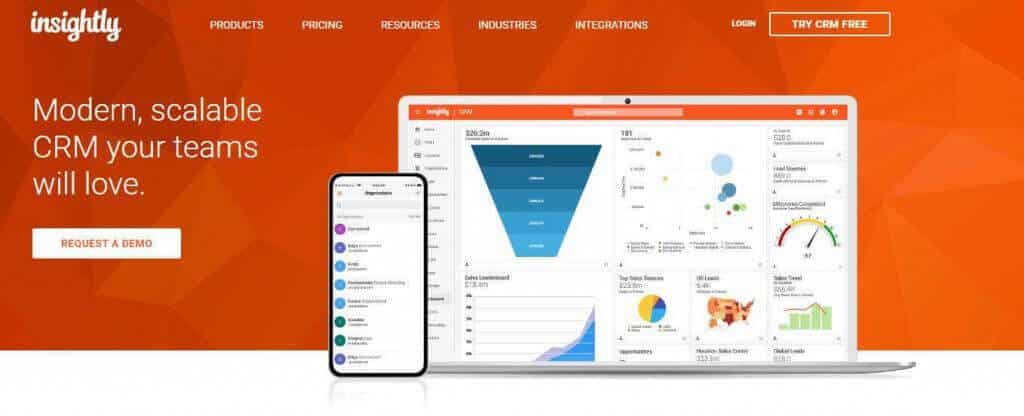 Insightly also has a workload feature so managers and team members can receive live updates of which rep is working on which deal on a case by case basis.
G2 Score: 4.1
Pricing: Plans begin at $29/month but the most popular option is the professional plan at $49/month.
Microsoft Project and portfolio management serve as a Zoho alternative that will help you get started quickly and execute projects easily. Share insights with your team to help visualize all aspects of your projects.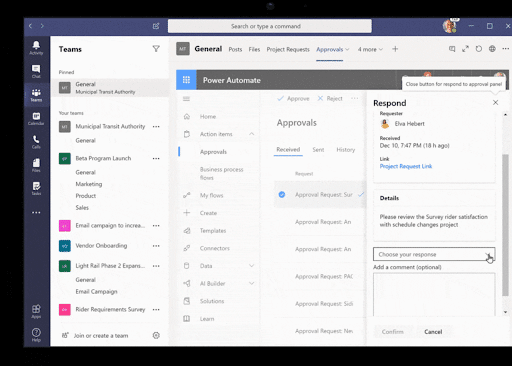 Their built-in templates allow for ease when starting new projects. Microsoft Project will allow you to run your business your way,
G2 Score: 4.0 stars
Pricing: The business basic plan begins at $5/month and includes teams, exchange, OneDrive, and Sharepoint. They offer additional plans that include more Microsoft applications.
Teamleader is an online zoho crm alternative. It has the ability to be a database for all your contacts, one-click communication history, and meetings, tasks, and calls in one shareable calendar. Your team will be able to effortlessly track time on whatever project they are doing.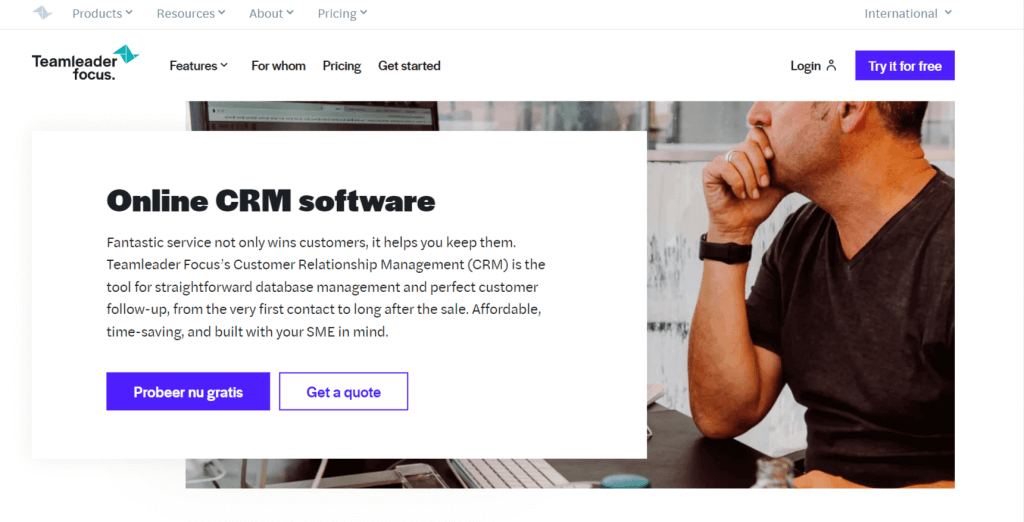 Teamleader will even assist in perfect sales follow-up and tell you exactly when to follow up so you can close more deals in less time.
G2 Score: 3.4 stars
Pricing: Pricing begins at around $60/month and goes up as more features are included.
Make is a powerful project management software that integrates seamlessly with Gmail, making it a great alternative to Zoho. With Make, you can plan, track, and collaborate on projects, manage tasks,, and timelines in one central location. You can also visualize progress with Kanban boards, calendars, and Gantt charts.

Make also offers Gmail integration, so you can easily manage project communication without leaving your email inbox. Moreover, Make's Gmail automation feature allows you to automate repetitive tasks, such as sending emails, scheduling meetings, and creating follow-up reminders.
G2 Score: 4.7 stars
Pricing:
Make offers a free forever plan with basic features. The Core plan started at $9 per month, the Pro plan for $16 per month, and the Teams plan for $29 per month.
How We Evaluated the Best Zoho Alternatives
To come up with this list of alternatives to Zoho, we considered enterprise needs and matched them with software capabilities.
Here are the main points that we kept in mind.
Does it make monitoring, executing, and planning a project clearer and more transparent?
Can it be tailored and customized to a company's unique needs?
Does it make collaboration and file sharing easier and faster?
Are there options for project views? For example, lists, spreadsheets, and graphical representations.
Are there data analytics features with the ability to gain insights and move forward?
Many Zoho alternatives match these requirements. For example, Nifty creates a collaborative workspace from where you can plan, track, and manage your workflows with ease.
What is a Zoho CRM alternative?
Zoho alternatives are CRM software providers able to rival the Zoho product characteristics — and therefore make ideal substitutions. To be considered, a customer support alternative must match some of Zoho's lower prices and highly regarded features, such as workflow automation.
FAQs
Who is the competitor for Zoho?
There are several notable options for Zoho. These provide tailored project management software. They can simplify processes and enable you to keep track of all tasks and dependencies. Nifty is one of the best Zoho alternatives that many enterprises are successfully using.
Is Freshworks better than Zoho?
The choice between Freshworks and Zoho comes down to a business's specific needs. Here are the points of difference.
Zoho has automated workflow features only in the Professional plan. Freshworks has it across all the tiers.
Zoho allows integration with other software. Freshworks integrations are more limited.
Zoho can be customized to a greater extent than Freshworks.
Is Zoho worth using?
Zoho is one of the popular options for customer relationship management software. It has a range of features to suit most business management needs. However, customers should consider that full functionality is possible only with upper tiers. This can be expensive. Fortunately, there are several impressive alternatives to Zoho available.