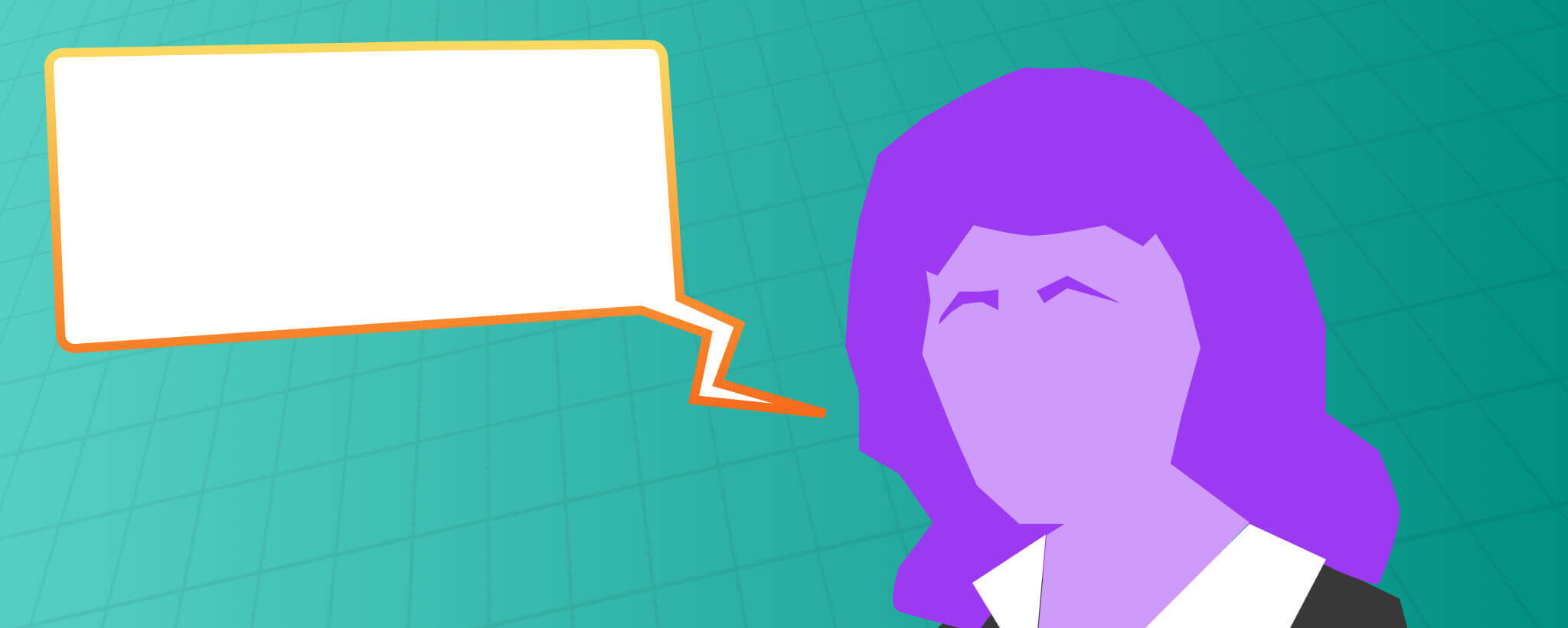 Constant video meetings have become incredibly popular throughout the pandemic and it's become the new normal of work. Although zoom meetings do enhance collaboration and create a more agile work culture, they can also be a large waste of time and drag on a lot longer than needed. Voice messaging can be a great way for teams to save time and increase productivity while avoiding the constant video meetings and zoom fatigue.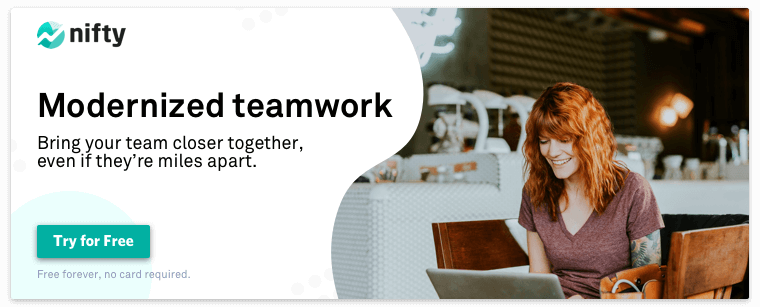 We asked 15 productivity experts about how do they use professional voice messaging in their work environment. Keep reading below to hear what these productivity experts have to say about it!
Name:  Parichehr Parsi
Company: Nifty
LinkedIn: https://www.linkedin.com/in/parichehrparsi
"We surely were not born at the time when telephone was invented by Graham Bell but we can imagine how joyful it could have been to the people to actually talk to each other over phones instead of sending telegraphs or letters to one another and wait for days or weeks to receive a reply. Remember how excited we all became when voicemail was created and messaging apps like WhatsApp or Telegram added the voice messaging feature? I do remember that I thought of it as a huge progress in the technology.
In business, there are times when we feel we should directly talk to the colleague because text messaging can be time-consuming or can be misinterpreted. The punctuation, tone of voice, etc. all can imply a different thing that we may not mean. Nifty has now added a voice messaging feature that solves the issue. I feel the exact same excitement when I used voice messaging in my personal life and am happy that I can save a lot of time sending over short voice messages at work to speak my mind. What's more, I can do that without switching apps and stay on Nifty together with my other colleagues. Isn't that great?"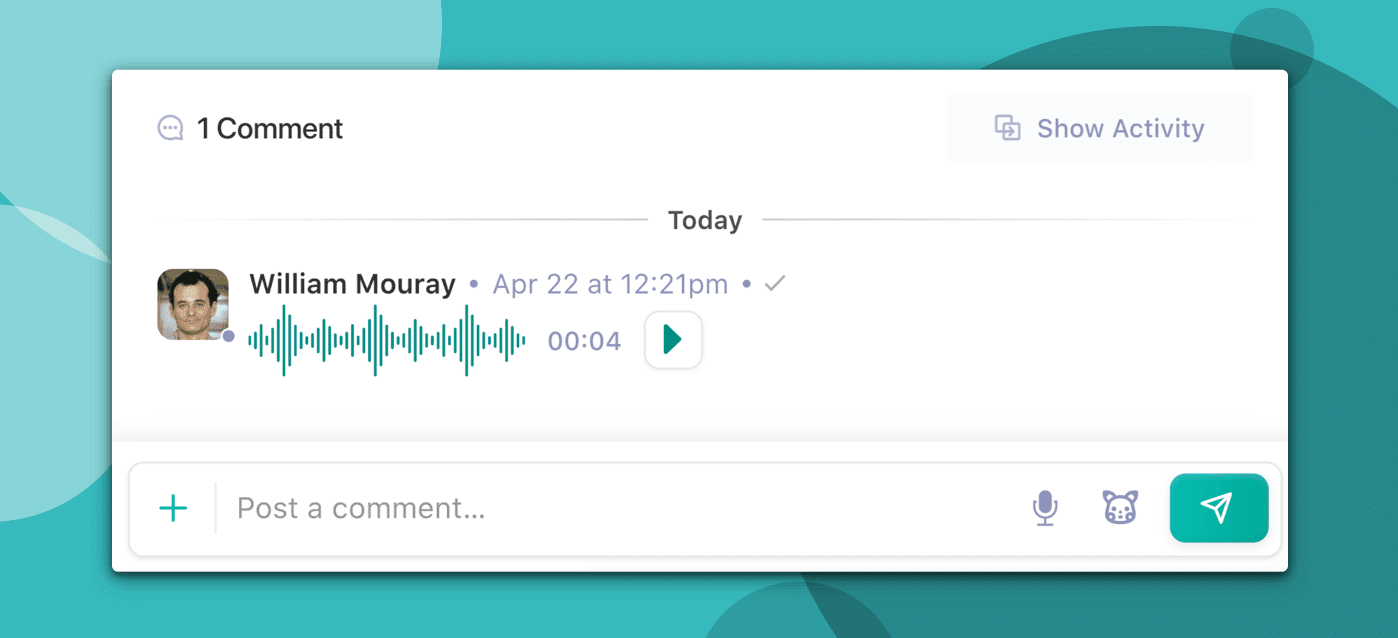 👉 Looking to add the ease of voice messaging to your daily collaboration? Get started with Nifty for free!
Name: Dennis Yu
Company: Dennis Yu
LinkedIn: https://www.linkedin.com/in/dennisyu/
"I keep the message under 20 seconds.
Since I don't want to be that annoying colleague who drones on and on, talking super slow, unable to get to the point. Where I've been able to use Google Voice, I read the transcription instead.
I like how Facebook Messenger used to limit us to under 30 seconds, but is now up at a minute. I heavily prefer reading text over listening to voice. But sometimes, in matters that are sensitive, personal, or could be misinterpreted, I'll use voice.
But at that point, just call– unless it's not worth bothering them."
Name: Farzad Rashidi
Company: Respona
LinkedIn:  https://www.linkedin.com/in/farzadrashidi/
"No, We don't use voice messaging"
Name: Ammara Tariq
Company: Chanty
LinkedIn: https://www.linkedin.com/in/ammara-tariq-77a528168/
"Voice messaging is a powerful way of sending your message across. Since the receiver hears your voice, they can interpret the non-verbal cues from your voice too. I personally make sure that my voice messages are enthusiastic – if I speak in a low energy tone, chances of my messages being sent across efficiently will be low. Believe it or not, the receiver will catch the vibe and will be least interested in what I say.
Generally, a nice way to set up your professional voice message would be to start with a greeting, introducing yourself and your company, tell the purpose of your voice message by keeping it brief yet clearly understandable and ending with inviting them to ask questions in case of any ambiguity."
Name: Jessica Ulloa
Company: MyPerfectResume
LinkedIn: https://www.linkedin.com/in/jessica-ulloa/
"At work, we use Slack as our primary communication tool. One great feature Slack has is the option to record audio, which we use quite often, especially since we started working remotely. Voice messaging is an excellent middle-ground between typing a message and jumping on a call. We use it when we want to ask very specific questions or explain something in detail. This feature makes our internal communication easier while saving us lots of time."
Name: Felipe Gallo
Company: uSERP
LinkedIn: https://www.linkedin.com/in/felipe-gallo-buraye/
"We use voice messages for communicating ideas or discussions that might be too long for text messages"
Name: Kadi Arula
Company: DEXterlab
LinkedIn: https://www.linkedin.com/in/kadi-arula/
"I use professional voice message greetings at work in case i am unable to pick up the calls from clients who try to reach me, to create a more personal relationship. I believe a simple voice message at that moment can leave a much better impression and create a closer relationship when their are greeted with a voice message. It can also help to differentiate from competitors and leave a great first impression to any new callers."
Name: Andre Oentoro
Company: Breadnbeyond
LinkedIn: https://www.linkedin.com/in/andreoentoro/
" Professional voice messaging helps our teams leave a positive impression on clients and business partners alike and save their time. Since it's for work, we use a professional tone and a professional greeting while keeping it short and to the point.
So when a client or partner calls us, they feel just as legitimate as making a call to the office's front desk. We use voice messaging to let the caller know that we'll get back to them as soon as possible and invite them to continue engaging with a call-to-action."
Name: Ebnu Sudarso 
Company: Milkwhale
Instagram: https://www.instagram.com/hello.milkwhale/
"Professional voice messaging is something we are growing used to. As awkward as it may be, it actually is a useful tool in our workplace. We've seen it used over the years for voice mail greetings, voice chats, and many more. In the workplace, it helps us save time increase efficiency.
Greeting each client personally can get a bit time-consuming. With professional voice messaging, we are able to give clients a proper and professional greeting minus the time. This is especially useful when we aren't there to take the call. It helps assure the client that we will get back to them as soon as we can and keeps our work organized."
Name: Natasha Rei
Company: Explainerd
"Professional voice messaging can be used in a work setting for a number of purposes, including leaving voicemails for clients, customers, or other business associates. When leaving a professional voicemail, it's important to stay concise and to the point. You should also use only positive sentences when talking in a professional term.
When calling with professional voice messaging, you should start by introducing yourself and stating the reason for your call. Next, let the person you're calling know what you would like them to do, such as return your call, email you back, etc. Finally, thank the person for their time and let them know when you will be available to talk again."
Name: Yash Chawlani 
Company: Merlin Marketing
LinkedIn: https://www.linkedin.com/in/yashchawlani/
"There are a few different ways that you can use professional voice messaging in a work setting. The most common way is to use it as a voicemail system for your business phone. This can be very helpful if you have a lot of customers or clients who call your business phone during the day.
You may also use it to record messages for your coworkers or customers. This can be a great way to communicate with people who are not in the office.
Another way to use professional voice messaging is to use it as an answering machine for your business phone. This can be very helpful if you have a lot of calls that come in during the day and you cannot answer them all.
If you are looking for a way to use professional voice messaging in a work setting, these are just a few of the most popular options that you can choose from.
You can use it as a voicemail system, an answering machine, to record messages for your customers or clients, and to create an "on hold" message to provide information about your company or product while customers are waiting on the phone."
Name: Parth Suba
Company: Invideo
LinkedIn: https://www.linkedin.com/in/parthsuba77/
"We at InVideo use loom to record video and audio as a part of screen recording for internal team training, creating process notes on Notion docs, and we make sure that we convey the problem statement in a detailed way through screen record and audio to avoid back and forth."
Name: Brian Meiggs
Company: My Millennial Guide
Twitter: https://twitter.com/themillennialmg
"You can use it to leave messages for colleagues or customers. Leaving messages for colleagues or customers is a great way to use professional voice messaging. You can leave messages that are clear, concise, and professional.
For example, you could leave a customer a message saying: "Thank you for your order. Your package will arrive in 3-5 business days."
This can be a great way to communicate with people who you may not have time to speak with in person.
In a work setting, it is important to be clear and concise when leaving messages. This will ensure that the message is received and understood."
Name: Yasharth Mishra
Company: SuperBeings
LinkedIn: https://www.linkedin.com/company/superbeingsatwork/
"Voice messaging is a must have for a fully remote company like ours which relies heavily on asynchronous conversations. While usual video calls are scheduled conversations, we rely on voice messaging for unstructured, impromptu messaging. It could be just a quick note to call back, a quick way to record and share an idea as it pops up in your head or just giving directions to the team while you are not at desk. This comes in very handy when you have a quick thought to convey and do not want to get into a full video meeting which has a very formal air to it."
Name: Hailey Lucas
Company: Hailey Lucas
LinkedIn: https://www.linkedin.com/in/haileylucas
"Sometimes, I opt for sending voice notes rather than written messages whenever explaining something in-depth or that's too long to be written. Often times, this is when I am answering questions or giving explanations to virtual assistants, interns, or new hires. I especially like to send voice notes to new hires or contractors, to help build the relationship and make it feel more personal, rather than just sending emails or Slack messages all of the time. I find this works well as colleagues don't always want (or need) to watch a video (e.g, Loom, VidYard) or need a visual demonstration."
Name: Emma Runzer-Boucher
Company: Fellow.app
LinkedIn: https://www.linkedin.com/in/emma-runzer-boucher/
"Any team that wants to be efficient and wants to maximize productivity needs to leverage communication tools that eliminate unnecessary meetings. At Fellow.app, one our core values is to pace quickly. To do this, we use async communication, wether it be async meetings, voice messaging through our communication tools or even pre recorded video communication. And in the case where a synchronous meeting is the best fit, we always have a prepared meeting agenda in Fellow for the conversation."
Name: Natália Mrázová
Company: Cloudtalk
LinkedIn: https://www.linkedin.com/in/nataliamrazova/
In CloudTalk, we don't only extensively work with contact centers which are using voicemail greetings. This feature is a part of our software. Thus, we see the importance of it first-hand. For many people, reaching a voicemail message is an initial contact with your brand. It sets a tone of how the caller perceives you and determines your credibility.
I am about to share 3 ground rules for crafting an outstanding voicemail greeting that we have gathered along the way. Here is CloudTalk's know-how:
First and foremost – we provide all essential information and ensure callers that you will contact them back. It may seem exaggerated, but as much as 80% of people don't believe their messages are noted.
Rule number two – we keep the message short and sweet. So, always get right to the point and stay under 20 seconds.
Third rule – we make the greeting captivating and personalited. If your message sounds average, callers may feel the same way about your brand.
And I have one more piece of advice. Don't forget to include a glimpse of personality into your voicemail greetings. Not only a brand personality – also yours.
Conclusion
Voice messaging can certainly help companies save lots of time on tedious video meetings that may not be necessary anymore. If 2020 was the year of Zoom can 2022 be the year of voice messaging? Get started with Nifty and find out!