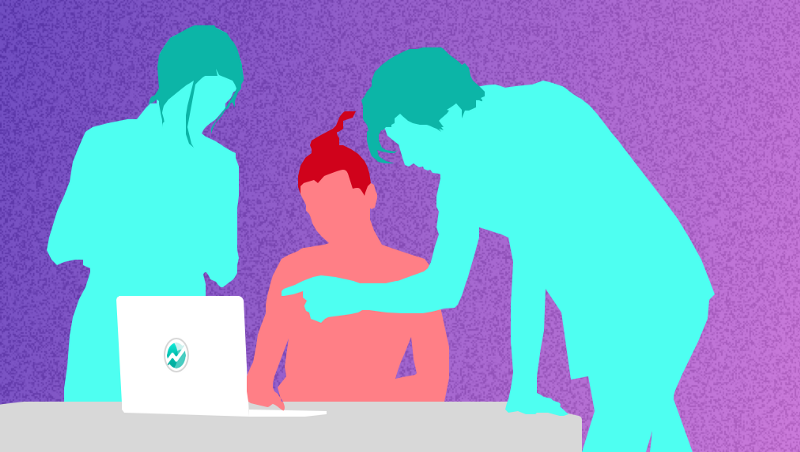 What if I told you there was a simple way to increase productivity and communication within your organization? To create more connections and relationships that will improve your work environment, bring in mentorship. When it comes to mentorship, the connections made by a mentor and mentee goes well beyond just a connection.
Research has shown that high quality mentoring relationships can have positive effects in a variety of areas of life, not just professionally. Mentoring can be a reassurance for the mentee that there is someone there for them, make them feel that they matter, and show them that they are not alone. A solid mentorship relationship is symbiotic in that the mentor is able to be there for the mentee and share their experiences, but in return the mentor has the ability to reflect on those experiences, make improvements in their own lives and exercise their leadership skills. It's a win win.
Mentoring
Mentoring, at its core, is a connection with someone else who has different experiences and is usually at a different point in life than yourself. However, peer mentorships are also valuable in that they bring others with relatable experiences into our lives and provide us with benchmarking opportunities. Many of us find mentors throughout our young lives through coaches, teachers, and other adults that show they care for us. This sadly is not the case for everyone and some children, who go through life without these solid connections, can tend to engage in detrimental behaviors, such as skipping school or opportunities to push their leadership potential. Beyond childhood, mentorship can be crucial to a successful work environment and cultivating a culture of growth.
Connections
Mentors can prepare their mentees for their professional lives by helping set career goals, using personal contacts to help their mentee network, and introducing their mentee to resources and organizations they might not have found independently. Additionally, mentorship opportunities for women are disproportionately lower than those for men. For example, an interview study conducted by Davies-Netzley found that women in high-ranking corporate positions reported being excluded from informal networks with male peers. Connecting employees and diverse talent provides huge benefits to the entire company. With more diverse opinions and leadership, we can better educate employees and serve clients. Many organizations try to connect their employees without the necessary resources and may try to haphazardly throw one together without the necessary resources. Now, there is a simple solution to integrating mentorship easily into your workplace culture.
GrasshoppHer is an app filled with resources and guides to the mentorship experience. GrasshoppHer brings forward-thinking women together to inspire, coach and give each other a leg up by challenging the outdated nature of mentorship programs and providing better access to a community of mentors. GrasshoppHer is disrupting the status quo and enabling girls and women alike to achieve more.
Founder and CEO of GrasshoppHer Heather Miller says, "In my personal and professional experience, I have noticed a huge gap in the number of women and diverse talent in leadership roles. There are so many reasons for this gap, but the two I think I can impact are the lack of women mentors and role models in the workplace. With GrasshoppHer, we can democratize mentorship and role modeling so every girl, woman and non-binary individual can connect with someone like them and expand their horizons…. with ease." Miller has created GrasshoppHer with the intention of uplifting others and has created a multitude of resources such as webinars, blog posts, newsletters, an ambassador program and now is expanding onto college campuses. GrasshoppHer is a trusted source to get you through and get you ahead!
This article was written by Kelsey Osborne who is a May 2020 graduate from James Madison University pursuing a career in writing. Passionate about philanthropy and helping others, she aspires for a career within the nonprofit sector.