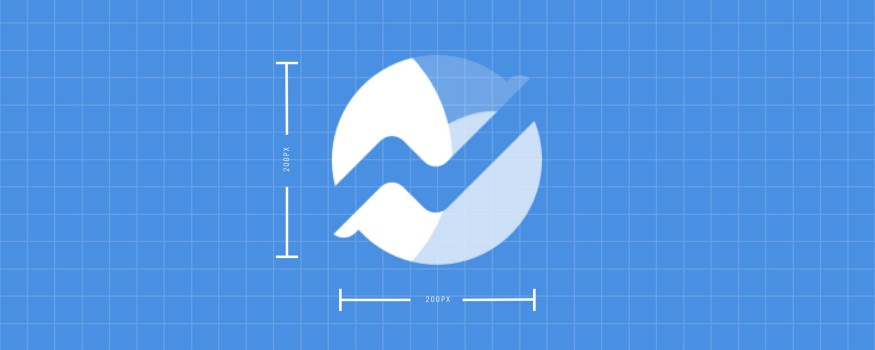 A groundbreaking idea is what all the greatest businesses are made of. Yet, there is a sidelined element to this story. Behind the scenes, there's one thing that makes it possible for your idea to skyrocket into a successful product — a good plan. A project execution plan creates a bridge between your idea and a team that will bring it to life.
Creating such an execution plan may be easier said than done, so we're here to turn theory into practice. Let's run through some actionable tips on making a project execution plan that comes to fruition on time and within the budget.
Why You Need a Project Execution Plan
Creating a detailed project execution plan may seem like a big, time consuming and often frustrating task. At some point, it may feel easier to just give up and tell yourself — hey, I'll just improvise, I know how to do this. You may think you know, when in fact — you really don't.
Planning for unforeseen circumstances
The truth is even the best project manager in the world cannot foresee the future — especially in the SaaS industry. Tasks and deadlines can move around, requests can change, bugs may require serious fixes. The only way to stay ahead of the curve is to have a plan, stick to it, and incorporate any unexpected changes with a big picture in mind.
Maintaining control
A project execution plan is a prerequisite to doing a good job as a project manager or leader. It intertwines three key processes in the execution phase of product development — managing people, managing the workflow, and managing the information flow between all the involved parties.
Managing management expectations
A common issue with CEOs, upper management, and stakeholders is that they often don't understand the intricacies of the software development process. Although you cannot teach them how to code by themselves, you can help them understand what this process takes — effort, money and time-wise. Keeping your managers and sponsors up to date builds trust and transparency, making it that much easier to deal with unexpected situations such as postponements and additional expenses.
Staying in budget
Since most startups are scrapping for every dollar, it's in everyone's best interest to keep finances transparent as well. A solid project execution plan allows your investors to see where their money is going and why extra money may be needed.
Now that we're all set on why the project execution plan is your hammock, let's find out how to weave it.
How to build a project execution plan in 4 steps
The execution plan is the 'roadmap' of your project. It incorporates all the tasks, subtasks, and their connections, as well as the duration of the project and expenses. This plan allows you to establish a day-to-day routine without losing your mid-term and long-term goals from sight.
While it may not be easy to devise this map, it will pay off ten-fold, allowing you to move bits and pieces along the way without ending up off-track in terms of deadlines and costs. So how do you build a good roadmap template?
Follow these 4 easy steps and use Nifty for assistance:
Set goals and timelines. Each timeline should be separated into milestones. Your tasks and subtasks are tied to each of these milestones.
Set dependencies. Setting dependencies between your milestones will allow you to prioritize them and enforce a project flow.
Balance workloads. Automate progress tracking for each project and team member on your project timeline. Apart from allowing you to track time for payments, tracking progress on your timeline, projects, and tasks enables you to make accurate financial and time projections, identify issues early on and boost productivity.
Manage communication. Create a communication hub that allows team members, upper management, and stakeholders to collaborate on tasks, interact, and easily access project-related files and documents.
High-quality collaboration tools such as Nifty incorporate all of these features into a fully automated roadmap creation process. As a bonus, Nifty offers three ways to organize your project execution plan based on your industry and specific project needs:
Timeline View
Nifty's Timeline View focuses on team alignment built around milestones, tasks, and sprints on a visual Gantt Chart. Tasks roll into higher level Gantts and be unfurled to reveal individual tasks. This view also brings dependencies to the forefront of project planning.
Swimlane View
Swimlane View crosses milestones with task lists to simplify project goals for agile teams. This view excels as shifting tasks across lists and milestones in a single action.
Master Overview
The Overview tool is a birds-eye Timeline view across projects in the entire organization, suitable for larger projects involving several departments. This experience is a great way to spot upcoming bottlenecks based on resources across projects.
Making the Best Choice
Carefully choose the right collaboration and productivity tool for your project. As you can see, for project leaders and managers, it can be of invaluable assistance in building a project execution plan that pushes both you and your team to do your absolute best.
Here's another tip — when you're building the execution plan, make sure you haven't moved onto this step too quickly. To start with this phase of product development, you want to make sure you and the upper management have a consensus on the exact specifications of the product you're building. To be more precise, you need more than an idea — you need a full design. If you're having trouble with outlining clear project milestones with actionable tasks, it may be a sign that your design needs revision and clarification.
How to handle the dreaded changes
Some changes to the project can be prevented, but overall, they cannot be avoided. In terms of changes, the project execution plan allows you to handle and manage them as wisely as possible.
Of course, we cannot suggest a one-size-fits-all solution to project changes, but there are some questions you should run through if you encounter change requests from your team members, stakeholders, and upper management.
What is the scope of the change?
Be open to suggestions, no matter where they are coming from — your bosses or employees. Change is not necessarily a bad thing — it can simplify things, save you time, money, and nerves. So take time to listen to the suggestion and learn what's the proposed change, which actions it requires and how much time it is going to take.
How is this affecting our project execution plan?
First, analyze whether the change can be accumulated within the existing project timeline by delegating work to different team members or departments. If not, examine how much time the new task would take and check if these changes clash with the existing plans such as important milestones, team members' days off, etc.
What is our current standing on the timeline?
Another thing you have to consider is what you've done so far and how close you are to the important milestone or final goal. Analyze whether your project can afford small or significant changes and how much this change may affect what's been done so far.
What kind of resources does the change require?
Consider whether this new task requires new team members, extra working hours, additional tools, documents, etc.
Do we have the budget for these changes?
Finally, after you consider all these issues, put it on paper to calculate how much this change is going to cost you.
Once you have the answers to these questions, present your case and decide the following course of action. If you assess that the change isn't worth it — don't be afraid to say no. If the change, no matter how seemingly unpopular, is beneficial to your project, do your best to explain it to the team members or management. Be available to help them out if any adjustments are needed in the process.
Final Tips to help you deliver a successful Project Execution Plan
Still feeling a bit unnerved by the prospect of branching your idea into a tree of goals, milestones, tasks, and comments? There's no need to be — with the right tool, the process is intuitive and dare we say, playful. If you're not sure whether Nifty is the right fit for you, you can try the free version or sign up for free trials of premium plans — no strings (and credit card) attached!
Simply go to Nifty and start experimenting — you can upgrade, downgrade or cancel anytime you want — but we have a hunch you'll stick around for many project execution plans to come. 🙌