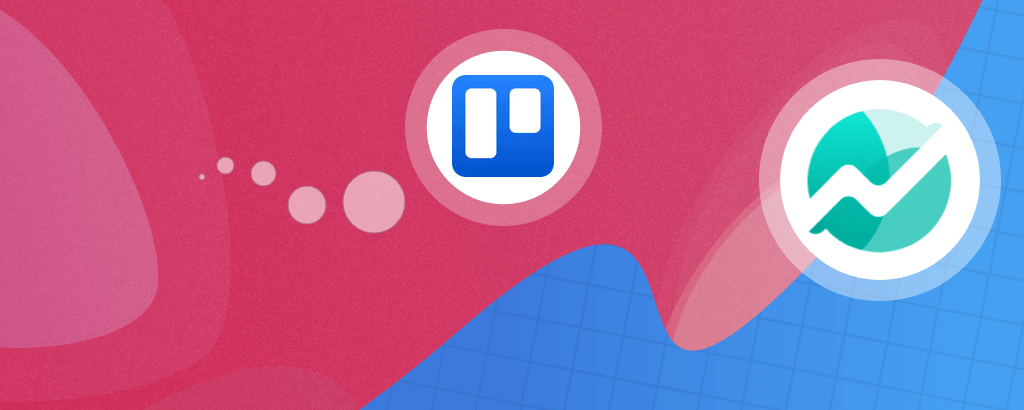 Trello is a mainstay when it comes to managing any efforts with a Kanban methodology. Paired with clever automations, Trello is a charming way to keep on top of task management. This, however, is unfortunately where Trello's benefits end.
Outgrowing Trello is an inevitable graduation moment that nearly every project or company reaches when trying to manage complex – or multiple – initiatives, as Trello is fundamentally a Task Management tool that fails to expand into project management and team collaboration spaces. Moving on from Trello is less of an "if" and more of a "when".
And so, when the time comes that you're looking to move on from Trello, you'll be facing two key questions:
How do I move my data out of Trello, and

Where should I move it to?
Luckily, we'll be touching on both of those subjects.
Exporting from Trello
Trello offers two types of exports based on whether or not you're a paid customer. If you are you'll have access to a .CSV export, which means your data can be opened and visualized in a spreadsheet with ease. However, if you're a free user of Trello, you're unfortunately stuck with a .JSON export which is hardly usable from a layman's perspective.
Additionally, paid customers of Trello will be able to export their entire Workspace (all Boards) at once, whereas Free members can only export on a per-Board basis. If exporting each Board individually into illegible files sounds like more hassle than it's worth, I'd recommend skipping to deeper in this article.
How to Export your Board from Trello:
Visit your

Menu

Select

More

Select

Print and Export

Select File type between

.JSON

and

.CSV

(paid only)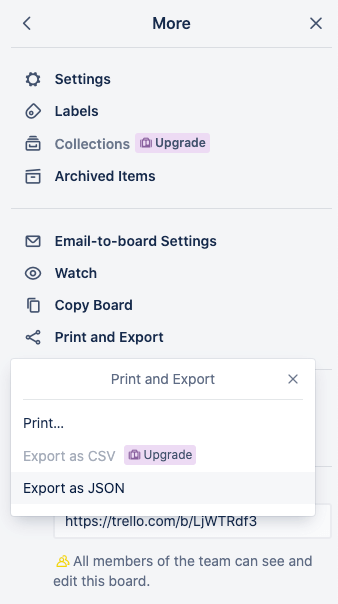 How to Export all Boards within a Trello Workspace (paid only):
Visit the

Export

tab of your

Workspace Overview

.

Create a New Export

If you wish to have your attachments included in this export, select the

Include raw attachments

checkbox.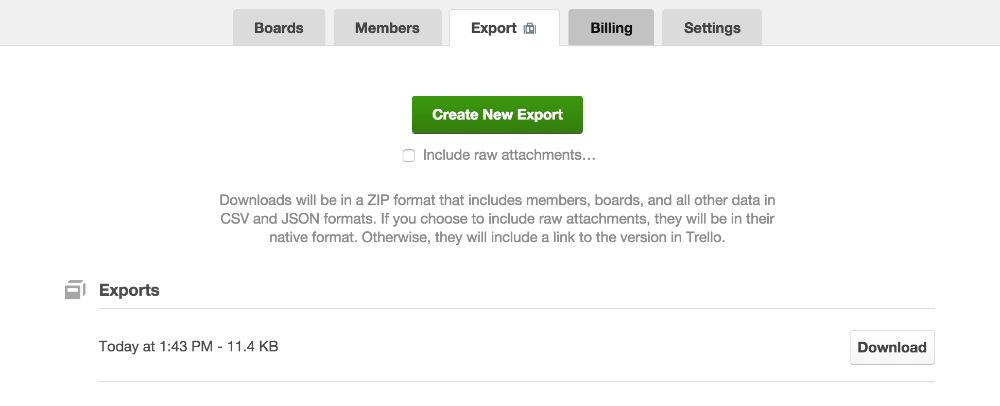 The easiest way to move on from Trello into Nifty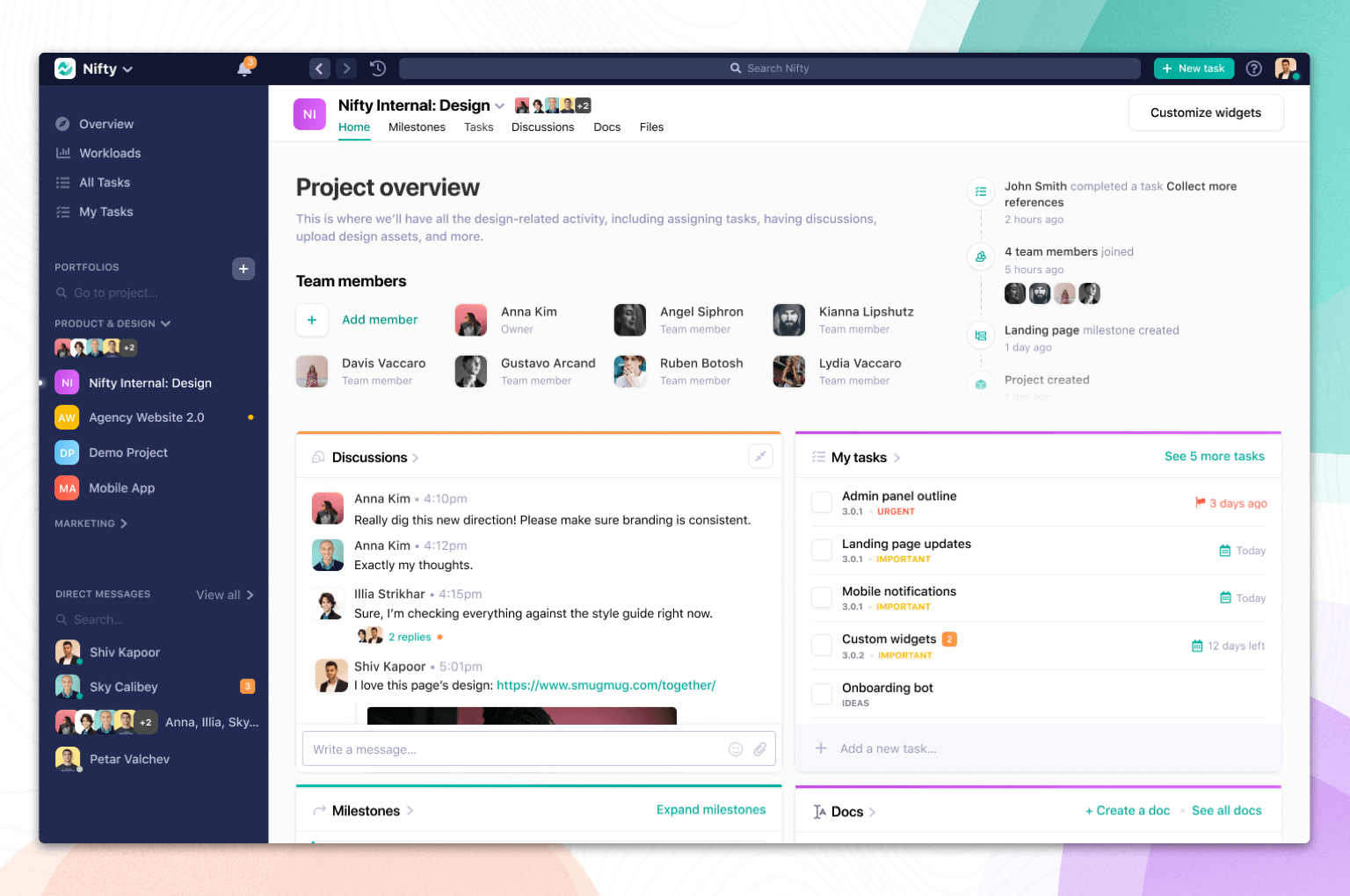 Rather than exporting your data only to have to manually import it into another tool, try transferring it directly from Trello into Nifty. You'll be able to import from Trello to Nifty, even if you're not a paid customer of Trello.
Nifty solves the problems that occur when you outgrow Trello by:
If you're ready to take the step from task management to simple-yet-powerful project management, here are the ways you can import your Trello boards directly into Nifty:
Workspace Import
Whether you want to bring your Trello boards in during or after onboarding, the Workspace Import will create a project out of each of your Boards in your Nifty Workspace.
Here's how to import Trello into your Workspace if you did not do so during onboarding:
Access the

dropdown menu

in the top left of your Workspace

Select

Import Projects

Select

Trello

Follow the importer steps and allow for Nifty to import your Boards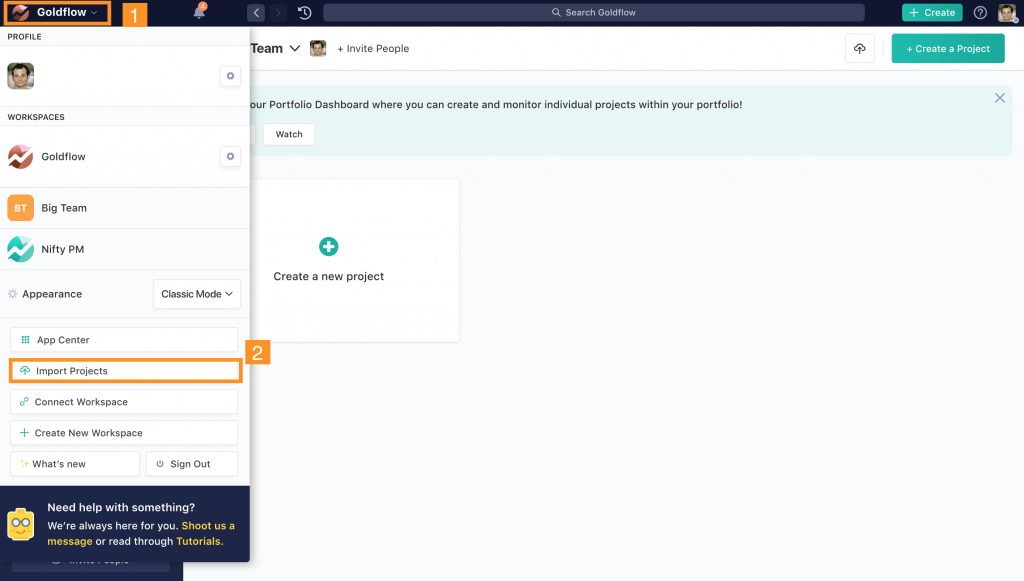 Portfolio Import
Nifty's Portfolios allow you to group projects together based on relevancy and common access. You may choose to import specific Boards into specific Portfolios to bring in your Boards with more methodology.
Here's how to access Portfolio Imports:
Click on the name of the

Portfolio

in your left sidebar that you wish to import Boards into

Select the

Import Projects

icon in the top right of the Portfolio screen

Select

Trello

Follow the importer steps and allow for Nifty to import your Boards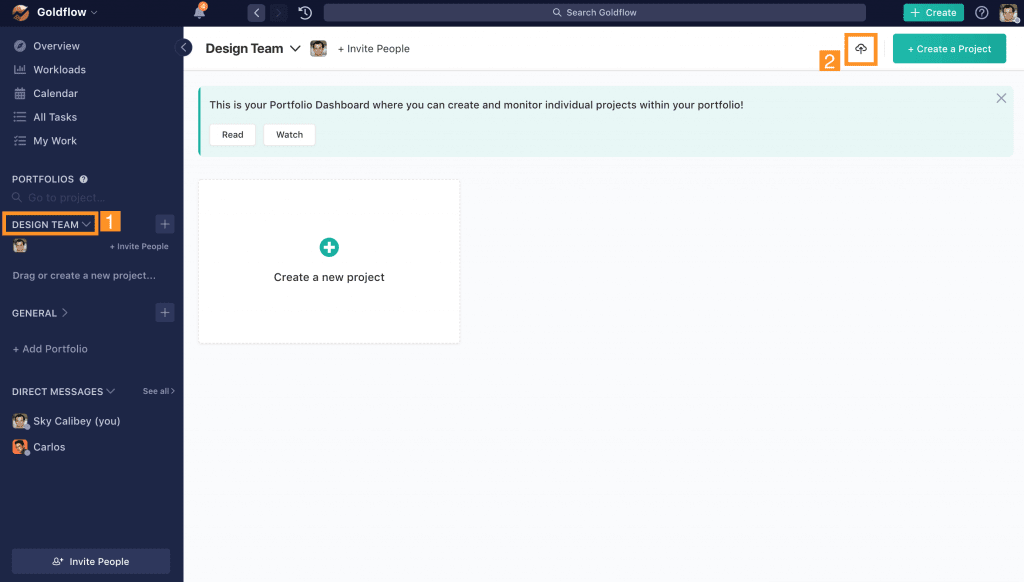 Project Import
If you've already set up a project that you wish to import a Trello board into, here's how:
Select the

Tasks

module within your Project

Select the

Import / Export

options icon in the top left of the module

Select

Import from Trello

Follow the importer steps and allow for Nifty to import your Boards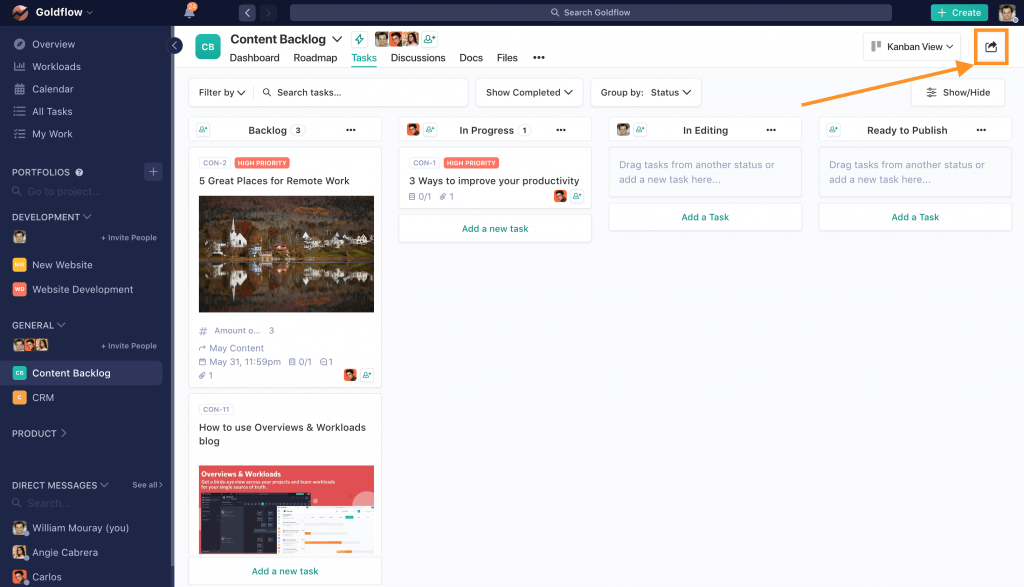 Nifty as the Trello Alternative
Nifty is the next step your project or organization is looking for. Everything you love about Trello–such as a kanban methodology, automations, and integrations–can be found in Nifty, plus a whole lot more. There's no better way to transition your team from Task to Project Management than with the easiest to use PM tool on the planet.
👉 Does Nifty offer a free plan? Yes, Nifty offers a free forever plan.