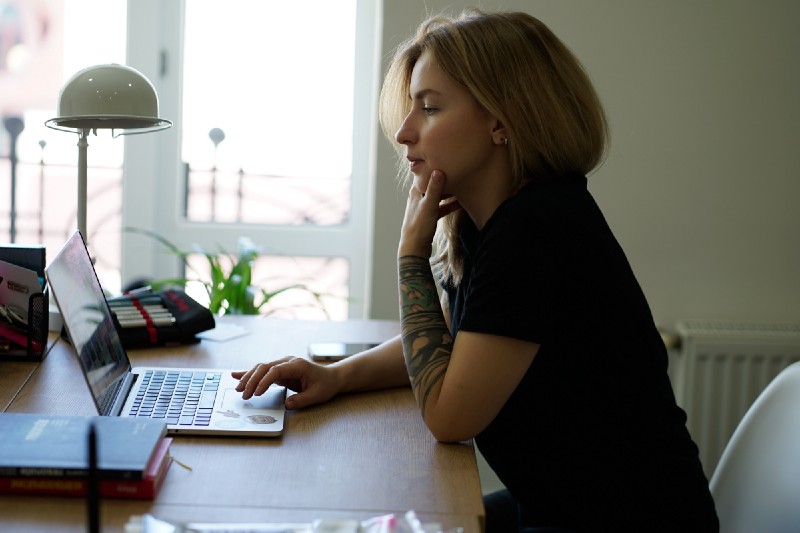 As you may notice from some empty seats around you, remote collaboration is quickly replacing the modern office with digital offices at many companies. And while this growing paradigm of remote work continues to expand across generations and verticals, it provides benefits and challenges for employees and employers. And one such challenge is inspiring remote productivity!
Naval Ravikant, founder of Angellist, projects, "We're going to see an era of everyone employing remote workers, and it's not too far away. Now's the time to prepare for it."
Employee freedom and productivity
From an employee's standpoint, the ability to work from home provides a slew of no-brainer benefits, chief amongst them being heightened productivity resulting from empowered time management. A stunning 93% of workers surveyed stated that they feel more productive outside of the office and working from home. Perhaps this stems from the belief that it's wildly unlikely that the workforce — which one can easily forget is simply a conglomerate of people — just isn't invariably productive during the hours of 9–5, five days a week.
Organizational benefits — and challenges
While employers certainly recognize remote employees' growing expectations and benefits (such as lower office overhead and heightened morale), undeniable challenges are involved. Do employers lose more by potentially sacrificing the culture and productivity that a physical office can foster?
Rather than dance around the critical concern, let's say it: it's a trust issue.
How can employers know what their employees do when they're not in the office? Sure, there are time tracking tools to chart an employee's work, but the trust concern isn't simply about what an employee's efforts are, but rather what the sum of all employee's actions and dedication shapes up to be.
Angel's Ravikant explains, "How do I know this person is great? How do I evaluate, motivate, and manage someone remotely?"
Inspiring Remote Productivity
Remote teams can struggle to establish a cohesive culture due to their inherent separation, which is why inspiring remote culture was a major point of emphasis when founding Nifty, a workflow collaboration hub for remote and distributed teams of all verticals. We sought to transcend task boards and timelines to create a collaborative ecosystem that synthesizes and motivates team efforts the way an in-person office does when everyone is in full swing.
Inspiring Remote Productivity at your Organization: 3 Ways to Get Started
1. Creating a culture of transparency and open communication
When leadership is candid about personal and organizational goals and obstacles, everyone is inspired to be transparent about their failures as well as their triumphs. People need to trust that they are safe to seek help so that issues can be addressed and quickly resolved before they escalate into full-blown problems. Remote teams thrive in a culture of trust and transparency which is the basis for team success, whether remote or even in-person.
And as with all things in business and relationships, communication is key to effective collaboration. Remote workers have an equal stake in being included in the direction of the business. Keeping remote employees informed and in the loop reminds them not only that they're part of a larger organization, but also that the organization has a vested interest in them.
2. Collaboration: Focusing on the big-picture
Many people mistakenly assume that collaboration is near to impossible when you're working with a remote team who are spread across different locations, cities, and countries. Successful collaboration is reliant on a proper infrastructure to support and engage your workforce. This doesn't mean you need tight regulations and red tape to manage your team, but everyone should have a strong grasp of the procedures.
Creating a strong system that best supports your team's workflow will help ensure that target goals are met. Part of that system is having a reporting dashboard for everyone to see the big-picture goals. The ability for both employers and employees to get a birds-eye view across a team's objectives not only helps keep track of who's working on what but where the team stands across organizational goals to inspire true productivity.
3. Enabling bonding opportunities
Creating opportunities for your team to bond outside of meetings is important as it inspires remote productivity and motivates engagement amongst teammates. A good way to enabling team bonding is to have open channels for employees to share ideas, post activities, and discuss success stories, either about the company or within their personal lives. Celebrating birthdays, sharing major work and life milestones are great examples; remember, remote employees have more time to see and do interesting things — be sure to enable these experiences with your team!
Conclusion
Remote employees, whether they sit in the cubical or in the country over, are a key building block to the future, and while having the right apps for productivity tracking of an employee is a strong start to understanding your organization's health, the future of teams will be centralized around technology that motivates the innate desire for productivity while fostering the trust that propels a team's success.
The best organizations will be those who can foster an in-office culture while inspiring remote productivity, which is why having a digital office is becoming more important than having a physical one.
Ready to set up your own digital office? Try Nifty for free today! 🚀