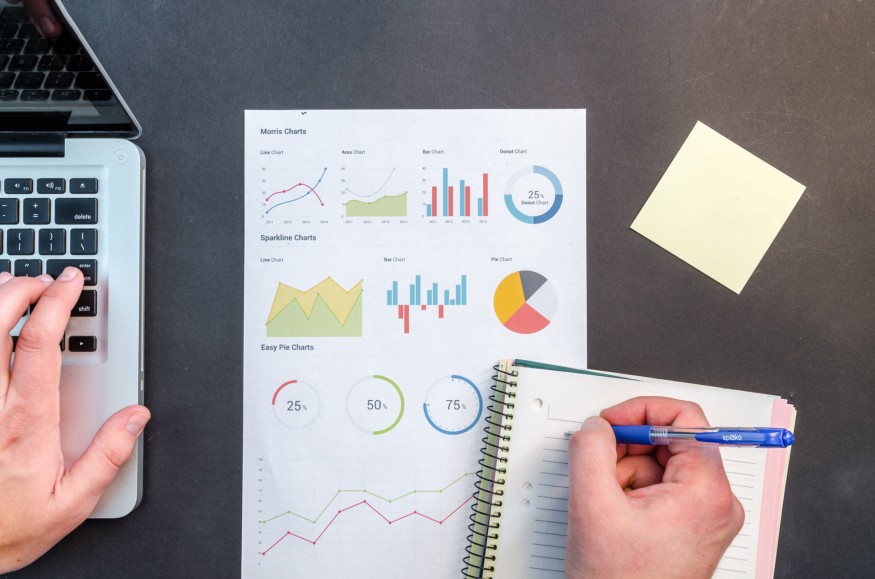 Tracking your employees' or your own productivity has never been easier. All you have to do is install one of the popular time tracking tool. The clock starts ticking at 9 and by 5 you'll be able to see just how productive you have been that day. But is it that simple?
If you truly want to understand how your employees tick and what kind of workflow will skyrocket your SaaS or marketing business, productivity takes much more than simple math. It takes the right tools and a personal approach to your goals and employees.
Now let's get a few things cleared…
How time tracking won't boost productivity
If you try looking into some of the statistics about workplace productivity, you'll notice their approach usually revolves around millions and billions of dollars that are lost because employees catch a cold, write work-related emails or attend work-related meetings.
This approach is fundamentally wrong in more than one way, but to wrap it into one simple common denominator — traditional time tracking does not recognize the unique character of software development and similar modern businesses' workflow.
Unproductive time tracking usually starts with setting benchmarks based on optimistic estimates or unrealistic expectations. It also means ignoring unique processes that comprise product development or your organization's specific workflow. Ultimately, this can only turn time tracking into a source of frustration and employee dissatisfaction. And guess what happens when employees are overworked, frustrated, and dissatisfied? Yep. Productivity will decrease.
How time tracking will boost productivity
On the other hand, time tracking can and absolutely will boost your productivity if you use it to keep yourself and others focused on the workflow. This does not mean keeping everyone busy at all times — it means helping everyone understand how to make the best of their time.
Let's start by answering these questions.
1. What does productivity mean for my business?
"You get what you inspect, not what you expect". If you want time tracking to boost your productivity, both you and your team members have to know what your expectations are.
Let's imagine that you are running a blog and tracking how much time two employees take to write a 1000-word article. If we are looking solely at numbers, the one who finishes it in 3 hours is more productive than the employee who took 10 hours to complete the task.
Yet, there is a difference between an entertainment listicle and a well-researched article that brings some informative or educational value to the reader. Moreover, if the latter article brings in more traffic, leads, and sales, the idea of the second person as "less productive" doesn't make much sense.
However, this is also a matter of business goals. Some blogs function as content mills, where large and quick output is the primary fuel for traffic and income. Other blogs focus on slow-burning strategy with carefully curated content that takes longer to produce. So, despite being in the same industry, these two blogs have a fairly different definition of productivity.
2. Which metrics can I track?
Sometimes, time-tracking metrics can be fairly simple. You count the hours spent executing work-related tasks and measure whether it took longer than usual to complete them. Yet we already pointed out that the simple input-output is not always the way to tell whether your time was well-spent.
Things get even more complicated with time tracking productivity in SaaS businesses. As projects can take weeks or months, it's hard to measure the final product against daily input. Some managers count developers' lines of code per hour, but this also means little in terms of productivity. Developers can easily add excessive lines to rack up the count and other times, shorter or deleted code is a better solution to a specific problem.
While estimates can be a solid benchmark, it is a well-known reality of software development that they are just that — estimates. The lack of scope, unrealistic expectations, multitasking, and the branching micro-decisions typical for coding can easily turn an eight-hour milestone into three days of work.
In conclusion, to track productivity, especially in SaaS, you have to understand your industry, goals, and specific requirements of your individual business and project at hand. If daily meetings, brainstorming sessions, answering emails or performing research are an integral part of your workflow, you cannot count these hours as "unproductive" or a waste of time.
3. How can productivity time tracking help me?
Making the best of your time also requires your team to get on board. Although using time trackers in software development and freelancing is a standard, bad managers often turn it into a tool for excessive micro-management and payment disputes.
By the point you clearly define your organizational goals and appropriate metrics of productivity, you already understand that being productive is not about racking up endless hours or trying to cram three days of work in one day. If you communicate this clearly to your team members, rest assured they will be enthusiastic to get on board with time tracking and measuring productivity.
Some of the important considerations in this phase include:
How a team works as a whole — using good time tracking software, you can easily see how long it takes your team to finalize a certain project. You can track which tasks take up most of their time and identify patterns in collective productivity spikes and drops.
Individual contributions — similarly, you can track whether individual contributions correspond to the employees' responsibilities and role. This is a good way to detect situations where a couple of hard-working employees drag overwhelmingly unenthusiastic team forward.
Strengths and weaknesses of each team member — when you consider productivity, you have to take into account each team member's expertise, experience, and personality. This is a good way to make sure you set realistic expectations. There is no point in hiring a developer with two years of experience and considering them unproductive if they take longer to finish projects compared to colleagues with 10 years in the industry under their belt.
As you may have guessed, it will take some time to draw actionable information from time tracking. However, after a while, it will allow you to identify both harmful and beneficial behavior patterns, as well as reliable time estimates for various types of projects.
4. Finding the right productivity tracker app
Finally, to make the best of your and your team members' time, you should have the right tools. Some of the features a time tracking app should have to boost your productivity include:
Time logging
The option to track multiple tasks
The option to analyze time logs by project or task
The option to analyze time logs on individual and team level
Reporting options
Another bonus feature of a great productivity app is having a time tracker that is integrated with your projects, tasks, calendar, and communication tools.
Top 4 Productivity Apps 2020
Let's find out how to really measure and increase your productivity and which productivity tracker apps could help you with that. Here is our carefully curated selection of top-rated time tracking apps.
Nifty ticks off all the checkboxes on this list to be your ideal productivity tracker. It is a robust yet elegant solution for streamlining your entire workflow into one well-organized productivity hub. It allows your team to communicate, exchange materials, set collective and individual tasks and projects, track time, and receive detailed reports. Its interface seamlessly blends simplicity with flexibility and rich features, so Nifty is bound to not only boost your productivity but to also make the process enjoyable.
Nifty's strong points
Kanban Boards
Milestone Tracking
Cost-to-Completion Tracking
Gantt/Timeline View
Graphical Workflow Editor
Pricing
Nifty offers a free plan for teams with up to 10 users. Pro plan starts at $79 with unlimited projects that include up to 25 users and clients.
Integrations: 1000+ tools via Zapier
Customer review score: 4.8/5 (Capterra)
Time Doctor is a desktop, mobile and web-based solution for time tracking. It allows you to keep tabs on workflow and productivity for you and your remote team. Its features include time tracking, computer work session monitoring, screenshot recording, and summary reports.
Time Doctor's strong points
Time Tracking
Reporting/Analytics
Employee Scheduling
Overtime Calculation
Mouse or keyboard activity recording (No keystrokes are recorded)
Pricing
Time Doctor provides a free 14 days trial. Pricing plans start at $8 per user per month.
Customer review score: 4.5/5 (Capterra)
Toggl is a popular time tracking solution that offers free and advanced plans that will meet the needs of both freelancers and larger teams. It comes with a one-click tracking, project dashboard, reminders, and the option for manual time entries.
Toggl's strong points
Billing & Invoicing
Billable & Non-Billable Hours
Offline Time Tracking
Mobile Time Tracking
Activity Monitoring
Pricing
Toggl offers a free plan, while advanced plans start at $9 per user.
Customer review score: 4.6/5 (Capterra)
While Toggle shifts its focus to billing and invoicing, Clockify focuses on project progress, reports, and schedules. It incorporates both time tracker and the option to log time manually, but it also allows you to keep tabs on overall work attendance, vacations, and leaves.
Clockify's strong points
Automatic Time Capture
Multiple Billing Rates
Vacation/Leave Tracking
Timesheet Management
Employee Database
Pricing
Clockify offers a free version, while paid plans start at $9.99 per month.
Customer review score: 4.7/5 (Capterra)
Conclusion
Whether you're seeking to boost your own productivity or organize an entire team, at the end of the day, time tracking is more about analytical approach to work and less about counting hours.
Our final advice is this — don't be too lenient, but don't be too hard on yourself either. Productivity time tracking shouldn't be a punishment for yourself or your team members. View it as an opportunity to strive at the workplace, develop your creativity, and organize your time more effectively.