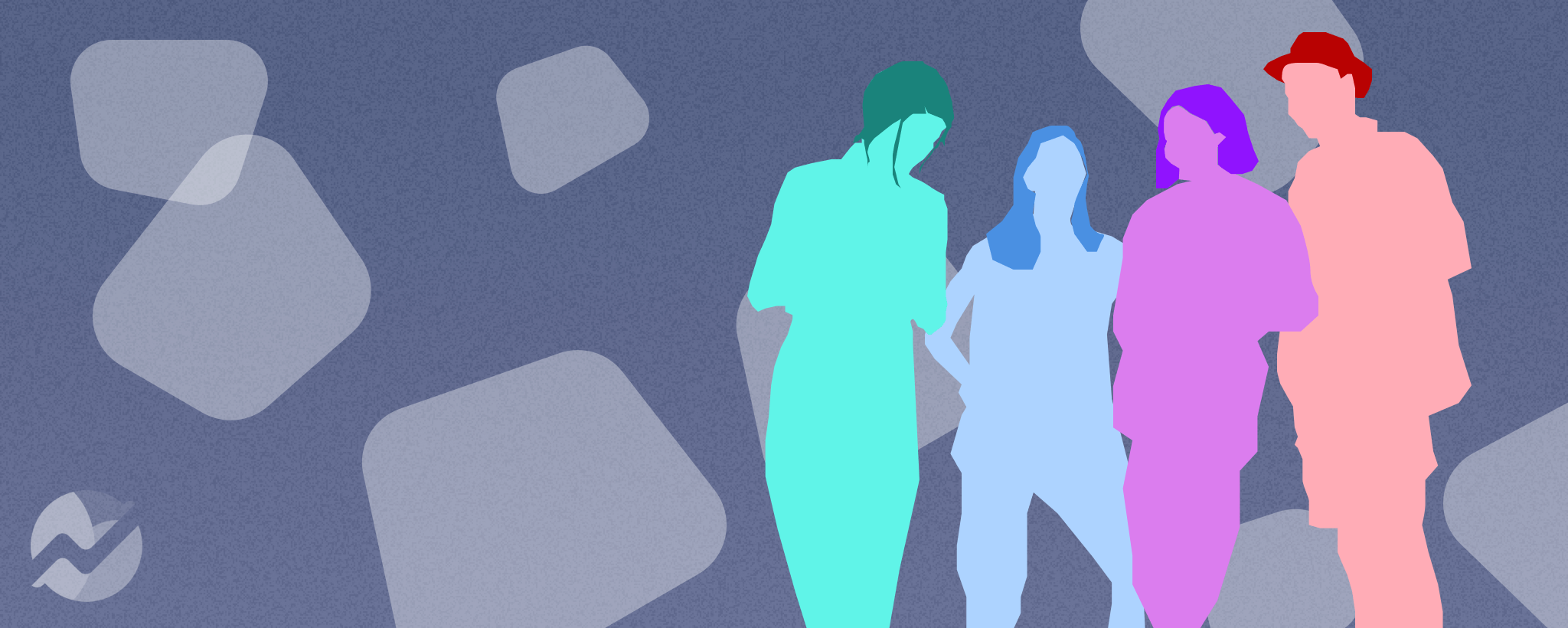 Employees are the most valuable asset of any organization, and creating a good team structure offers an opportunity to maximize their talents.
An efficient collaboration among multi-talented team members is a gateway to a company's success. 
Three in four employees consider teamwork and collaboration "very important". Unfortunately, 39% of employees globally say their firms don't collaborate enough. 
The reason? Either a firm lacks teamwork or hasn't built an effective team yet. 
If you're in the same boat, we'll uncover ways to create a productive team that contributes to your company's well-being and prosperity.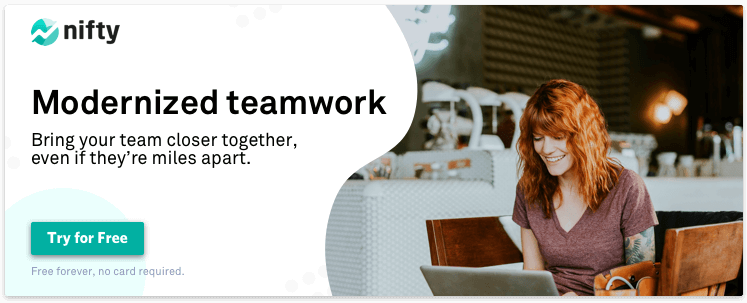 What Is a Team Structure? 
A team structure is an organizational structure where an entire firm is made of workgroups. They define the relationships between leadership, team activities, and group members. 
Creating a team structure helps you determine what your employees will do, whom they'll report to, and how decisions will be made across the company.
Whether you're working from a physical or a virtual office, your team structure will have a massive impact on how your employees collaborate and work to take your firm to new heights. 
However, there are plenty of ways to go about it – build a team – and several methods make things too overwhelming.
Which is the most appropriate approach for your particular organization? Do you want to focus on centralized decision-making or pick the decentralized structure? What about the chain of command? 
A closer look at organizational structures will clarify what's suitable for your company. 
Different Strategies to Build Your Ideal Team Structure
Selecting the best team organizational structure is more like choosing a new car. You'd expect it to be roadworthy at least – a vehicle that can take you from point X to Z at the most basic level. 
But digging deeper would present you with a lot of other options. For example, do you want to go for manual or auto gear? Blind-spot monitoring? Backup camera? Navigation system?
The scenario isn't any different for organizational structures. There are several factors to consider, from the span of control to the chain of command – to name a few. 
You can combine these components into different organizational structures, making things smoother. Here's how. 
Hierarchical style Team Structure 
The first on our list and the one to form the basis of organizational structures involves organizing the hierarchy into a pyramid-like shape, including leaders, directors, managers, and employees – from the highest to the lowest level. 
This structure sets clear boundaries among team members and is the most widely utilized.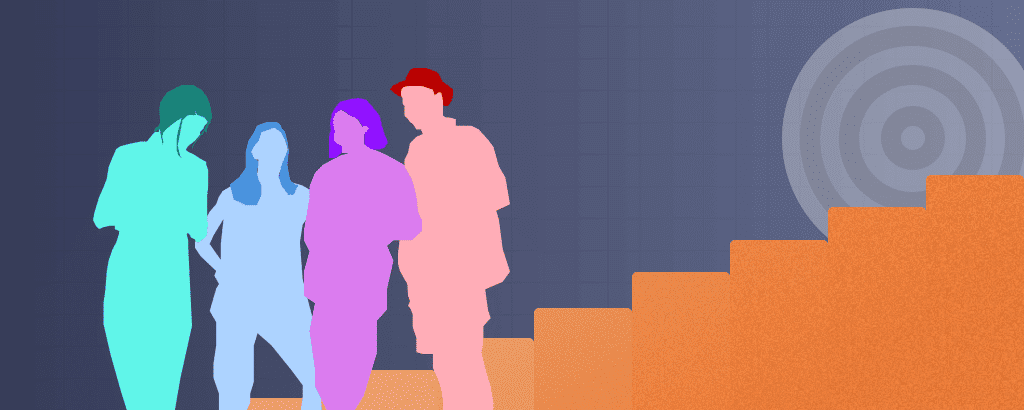 However, note that the number of layers in hierarchical structure varies per organization. For instance, a bigger and more complex team would demand more than 4 primary layers. 
If you're looking to define career paths and determine individual positions in your firm, this structure is for you. Fortunately, it works for most teams out there – if not all. 
Functional Organizational Structure 
Functional structure puts together relevant departmental individuals based on their knowledge and skills. Simply put, all employees with common job functions are grouped together.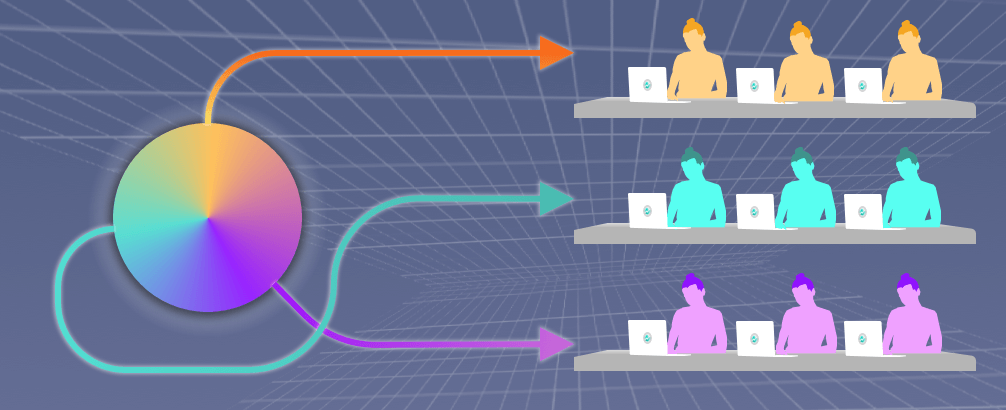 For example, salespeople are combined in one department, marketers are grouped in a separate department, and customer service members make up an individual department. 
Functional organizational structure gives employees with similar talents a chance to collaborate and boost a company's efficiency and stability. 
On top of that, their roles aren't subject to any change, which presents an opportunity to polish their skills further and add to the organization's growth. 
Product-Based Team Structure 
This structure is ideal for you if you sell multiple products and want to build a product working group as it reduces the lengthy development series. 
The product-based structure comprises several small functional structures. In other words, each division within a departmental structure can have its own customer service team, marketing team, etc. 
So, if you sell several products, you can dedicate a specific product line to each division, making things easier. 
The separation allows you to lessen the risk associated with failed products. For instance, if one division falls short, it won't affect the entire organization – because another division may perform better. 
Market-Based Structure 
This type of organizational structure involves division among industries, markets, and customers. If you offer services and products unique to particular market sectors, this structure is well-suited to you. 
Further, if you have advanced knowledge of all the segments, it's icing on the cake. 
Not only does it keep you apprised about the demand changes, but it also enables employees to focus on the needs of a specific industry. 
Matrix Structure 
It divides your team in a grid format, allowing them to report to more than one authority. This creates a balance between leadership roles and improves the decision-making process. 
It establishes reporting lines for every person in different departments. Consequently, you divide authority into multiple people rather than one, empowering decision-making throughout your organization. 
Besides, when multiple business lines look after a project, it enhances the chance of project success which may otherwise be less in a traditional setting. 
On the downside, this structure is a bit tricky. Because employees have to gain the approval of multiple individuals, they feel topsy-turvy. 
For instance, they may feel confused about whom to address, which leads to a chaotic atmosphere. 
Efficient leaders, nonetheless, can handle the matrix structure well. For example, a survey highlights that 84% of US employees are matrixed to some extent which shows the potential of this structure. 
If you want to level up communication and collaboration and balance leadership in your firm, the matrix structure is the way to go! 
Circular Organizational Structure 
The circular organizational structure follows the hierarchical pattern for the most part. It includes lower-level members outside the circle rings, whereas high-level employees are contained inside the circle rings. 
That said, the executives in the circle aren't viewed on the top of the company, directing their guidelines down the command chain. Instead, they expand their vision far and wide, being at the heart of the firm.
Ideologically, this structure represents a fluid relationship among organizations, keeping everyone connected yet allowing them to maintain their individuality in their separate circles. 
The number of circle rings is directly proportional to the members. Simply put, you'll continue to increase them until you place all the employees in their suitable positions. 
This structure provides an easy and streamlined communication flow, making it appropriate for smaller and bigger teams alike. 
Flat Structure
Traditionally, organizational structures include multiple layers of managers, executives, and directors between employees and leaders. The flat structure, however, reduces the management layers. 
Consequently, it lessens the distance between employees and leadership. 
The Flat structure creates a balance between staff and leadership, reducing hierarchy pressures. Beyond that, managers also feel equal to other employees instead of feeling superior. 
As a result, a company's employees feel more productive and contribute to the overall business growth. 
However, note that it is a kind of organic structure and might not take a particular form or shape. 
Network Structure 
If you have several external teams with different locations or you own several small businesses, this structure is for you. This model allows you to structure teams based on relevant networks. 
Network structure enables teams to communicate more information within networks rather than share less information with many networks. 
When your team members know who exactly they have to get in touch with within their hub, it allows for clear and fluent communication. 
For instance, consider a graphic designer in your team needs assistance regarding a blogging project. This structure helps them figure out which person to contact for help – outside their geographical location – rather than wandering cluelessly.
Tips to Building a Successful Team 
Although organizational structures set the basis for forming an efficient team, you must keep a few tips in mind to create a more effective team. 
A productive team directly relates to your business growth, and leaving its creation as an afterthought is not wise.
Goal Alignment 
Regardless of the structure you pick, you must set clear goals within your organization. 
Defining your objectives timely allows you to communicate what you expect from the teams and individual members. This holds them accountable for what they're supposed to achieve. 
As a leader, you must collaborate with your team to address problems and the expected solutions. Not only does it eliminate confusion, but it also motivates team members to work towards a particular goal. 
The Harvard Business Review supports the idea that clearly defined and understood goals allow employees to focus on tasks and reduce the chance of wasting energy. 
On top of that, it also improves collaboration, benefitting the organization in the long run. 
Roles and Responsibilities 
What do you expect from the customer service team members as an executive? Do you want them to communicate more politely with customers, or is it the positive language usage you believe will benefit your organization?
Of course, your customer service employees would not know what you expect from them unless you communicate. 
When you do not set expectations, your team members cannot develop accountability. 
Consequently, it reduces trust between staff within your organization. 
When, however, you define your expectations, and members meet or exceed them, it builds trust within the work environment and promotes motivation. 
To ease the entire process of roles and responsibilities, you can designate team leads within each department. Instead of defining roles to several members within a team, you can explain them to the leaders and hold them accountable for communicating your expectations. 
Solution-Oriented Team Structure
A solution-oriented mindset is key to a successful team – and organization. But how can you determine whether your team has one? 
When you present your team members with a goal, observe their behavior. Do they address reasons they can't achieve a particular objective, or do they talk about possible ways to reach the goal? 
The former mindset is undoubtedly not solution-oriented, and your staff needs a major attitude shift. But presenting solutions is not easy for everyone. 
You also have to notice if you offer a culture where other members' ideas are welcomed and encouraged. 
If you do not promote such an environment, your employees will certainly be hesitant to take risks and come up with solutions. The psychological safety theory explains that right. 
The concept sheds light on a belief that humans must not be punished or humiliated for speaking their thoughts, ideas, concerns, and mistakes. 
You must give your employees space and create a constructive atmosphere that enables them to share their ideas and present solutions for a particular goal. 
Encourage a Sense of Belonging
A 2020 survey highlights that employees who feel a sense of belonging with the people they work with contribute to more productive outcomes. Does your organization promote comfort and ease for its employees, or does it do the opposite? 
Note that if a company's leader isn't encouraging this culture, it's a red flag. Employees feel comfortable when they are treated fairly by managers and team workers. It is very important to make employees feel comfortable and valued by recognizing their hard work, appreciating them for any achievements and encouraging them further by giving some rewards and gifts to your employees. 
When members high in authority promote a sense of belonging, every individual in the organization will naturally behave respectfully and fairly. 
Organizations that develop this approach are more likely to meet – or exceed – their target goals and perform relatively higher to achieve business outcomes. 
Further, a study conducted by the Center for Creative Leadership unveils that trust within an organization allows individuals to give their best and work more efficiently. 
The team aligns to meet a common goal, thinks creatively, takes risks, and knows everyone has each other's back. 
A great tool that could help you with this is an employee recognition platform which has lots of handy features for boosting morale and building a connected culture.
Of course, a sense of belonging and trust go hand in hand. As long as your team members respect and support each other – regardless of their rank – they promote comfort and build trust within an organization. 
Closing Notes
The process of building an efficient team begins with organizational structure and ends with environment and culture. 
While structures offer a way to form and organize members within a team, undermining the importance of a positive work environment would certainly not get you anywhere. 
Each employee is your organization's building block, and they should be valued equally to promote productivity. 
Besides, collaboration and goal alignment are crucial to achieving better business outcomes; it prevents conflict and allows for a smooth team process.