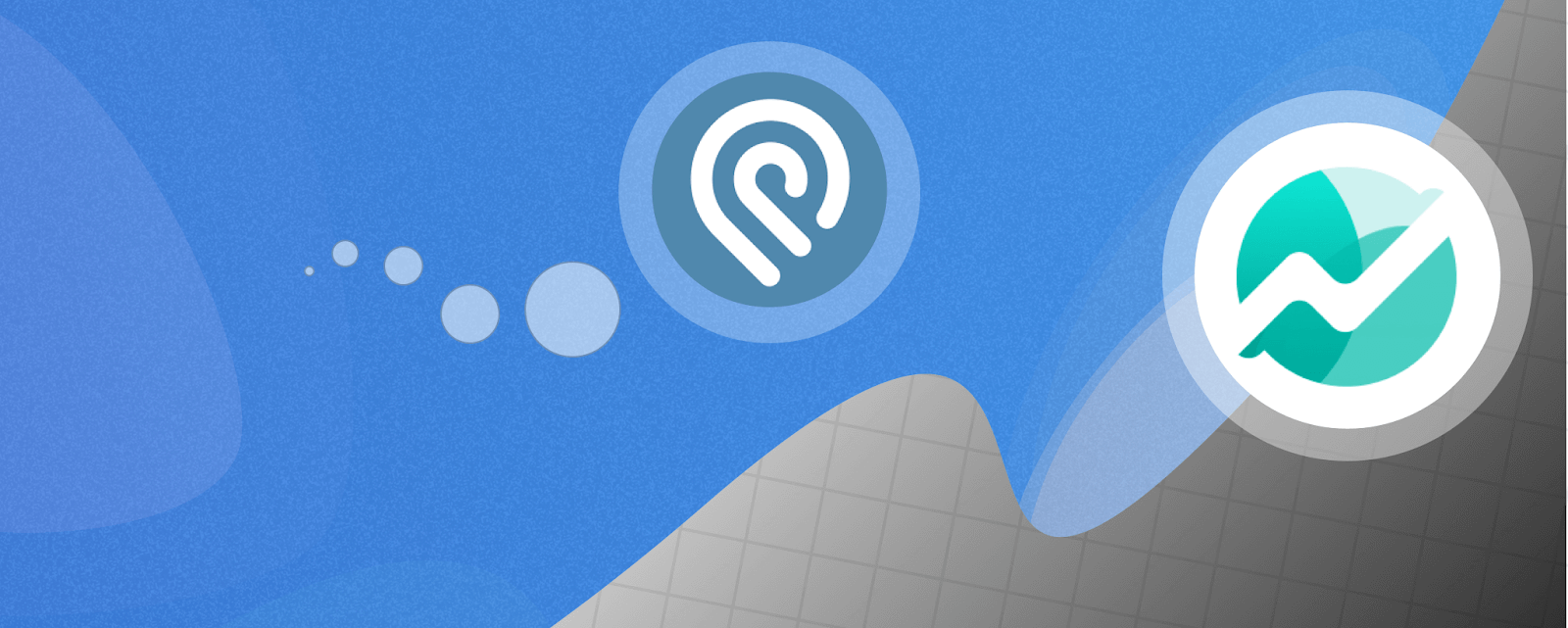 Podio is one of the more mature and older project management solutions which is why we decided to put together an all inclusive list of the best Podio alternatives for your business.
Podio prides itself in being one of the most secure and stable project management softwares with a stability score of 99.99% in 2021 so far. Being a part of Citrix security has been essential since the company's founding.
However, in the crowded project management software market of 2021 consumers are looking for alternatives to Podio that are easier to use, more feature rich, and lastly have more of an emphasis on collaboration leading to less dependability on third party collaboration tools like Slack and Teams.
This list of Podio alternatives below sums up the top 12 options for any company looking to transition on to a more modern solution.
Nifty is all inclusive project management software and the #1 rated project management solution by Gartner for the second year in a row. Nifty's feature set includes portfolio management, project management, milestones, tasks, collaboration, docs, files and time tracking. Nifty also has cross project tools such as overviews and workloads that incorporate the work from all of your projects in one central location. Overviews brings together the milestone module in all of your organizations projects and workloads enables all inclusive resource management so one can all the tasks being completed by his peers.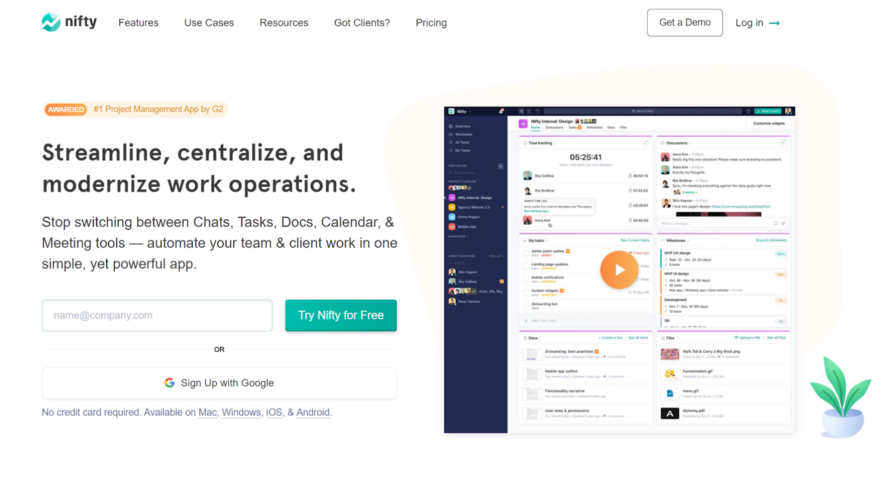 Pricing: Nifty has a very generous Free tier that includes access for two active projects, the Starter plan begins at $39/month for a team of 0–10 users, the Pro Plan begins at $79/month for 0-20 users and the Business tier is $124/month for teams up to 50 users with unlimited projects, 1TB of storage and premium features.
Get 15% Discount off any plan for life with Nifty using code: LOVENIFTY15
Signup to Try Nifty For Free Here
Float is mainly a resource management platform used by startups and enterprises to delegate and manage their workflows. Float also includes many of the core project management focused features that teams cherish such as task creation, portfolio management and resource allocation ensuring that no initiatives at the office fall through the cracks. Lastly, Floats existing customer base loves the time tracking and the mature feature sets around timesheets and tracking billable time rates.

Pricing: starting at $6 user/month for basic and $10 user/month with time tracking included
Accelo is a cool project management tool that developed its market niche in the creative agency space. Popular features of Accelo include project management, task management, reporting for individual clients, email automation. Accelo can also operate as pseudo contract management solution with features such as contract creation and proofing.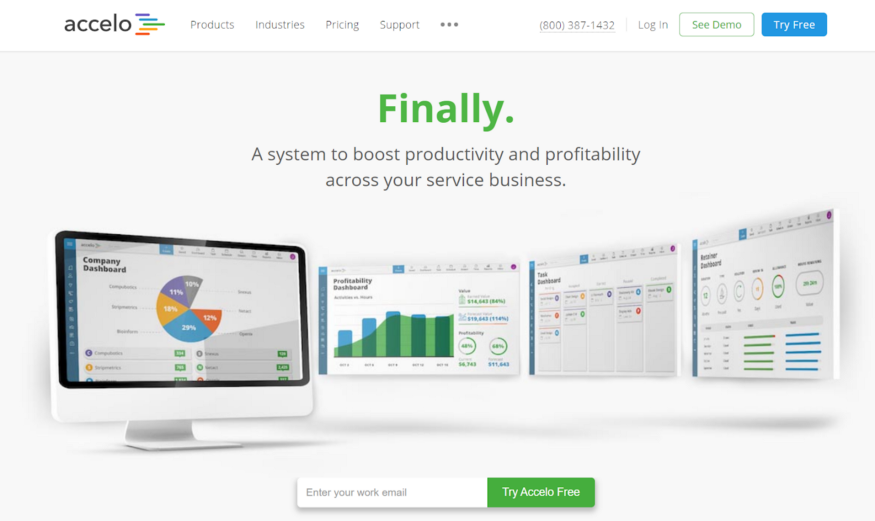 Pricing: $39 user /month
4. ProofHub
ProofHub is an all-in-one project management and team collaboration software. It improves team collaboration by allowing members to discuss and brainstorm ideas in real-time. ProofHub consolidates the several tools that teams use to manage their work, projects, and communications into a single application.  
It handles all the aspects of work management, including planning, task assignment, progress tracking, discussions, file management, proofing, time tracking, and project delivery on schedule. ProofHub's mobile app is another added benefit, as it keeps everyone updated on the go.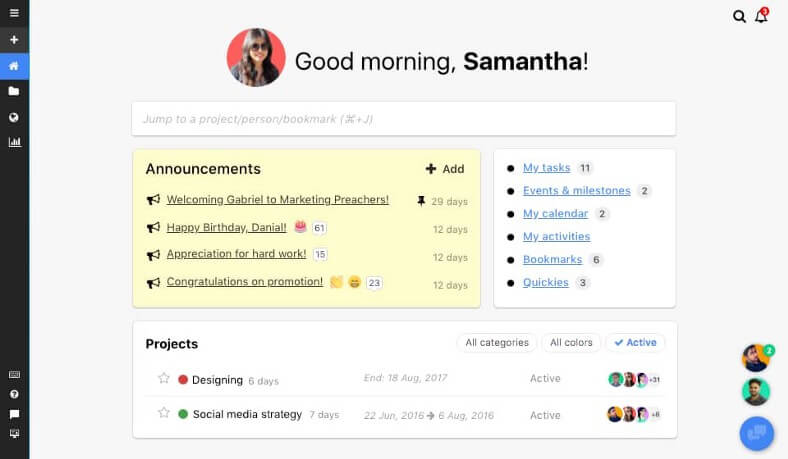 Pricing- ProofHub has flat pricing plans. The Essential plan starts at $45/month (billed annually), and The Ultimate Control plan starts at $89 /month (billed annually)
RunRun is a cloud based work management platform that is primarily used for tracking employees and ensuring that managers are getting the optimal productivity from all of their employees. Once a user heads into his RunRun account and clicks on play he automatically begins tracking his time working, a truly excellent feature for a remote or hybrid company. RunRuns main features include resource management, task management and project planning.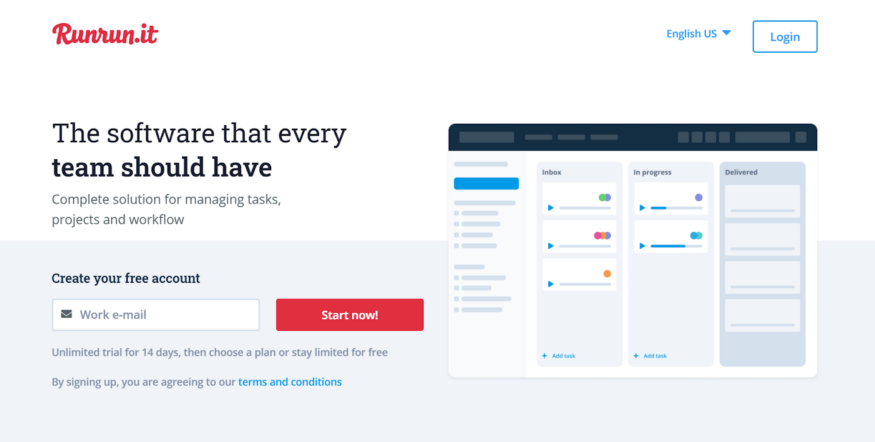 Pricing: Limited free tier, Business tier is $10/user/month and Enterprise at $49/user/month
Zoho projects is another cloud based project management tool that is known for being incredibly economical and generous with its plans. With Zoho users can assign tasks and easily communicate with guests, clients and team members. Zohos most used features include task management, project planning, portfolio management and resource management. With more than 200,000 paying teams on Zoho the company is a reliable option for any business looking for a Podio Alternative.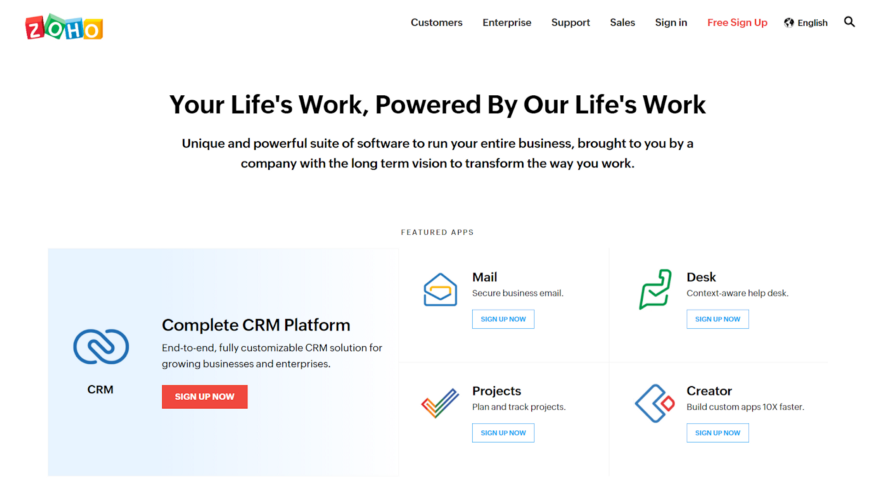 Pricing: Limited free tier, Business tier is $4/user/month and Enterprise at $9/user/month
Scoro is an end to end project management and workflow automation solution primarily used by agencies and consultancies. Scoro's use cases tend to really excel when working with clients due their rich client management feature set. Scoro's main features include email integration, task management, project planning, Gantt charts, custom workflow features, and resource management.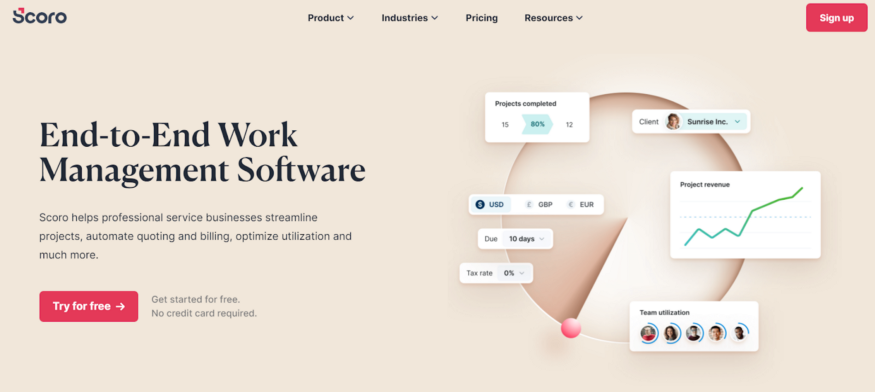 Pricing: Essential tier is $26/user/month, Work Hub tier is $37/user/month and Sales Hub is $37/user/month
8. Clarizen One
Clarizen One is a leading enterprise office management software that is a direct competitor and suitable alternative to Podio. Clarizen is well known for bringing clarity to organizations that have many departments with its cross departmental workflow options. Clarizens main features include robust task management, portfolio management and a myriad of data analytics features.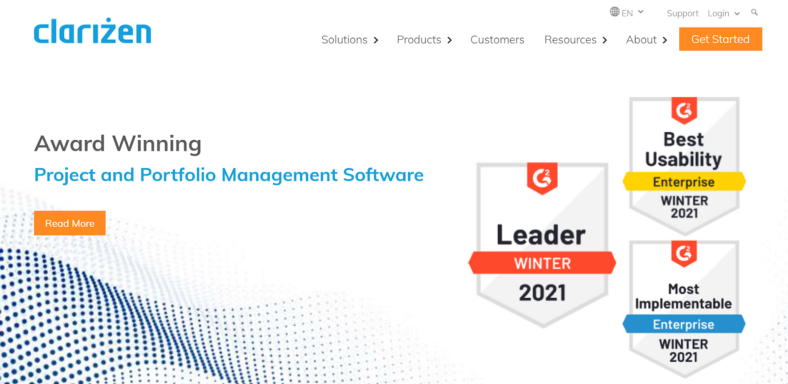 Pricing: Contact Clarizen directly for a quote
Avaza is a project management and collaboration that has a number of different features and caters to a wide array of clientele. Teams love Avaza's special quoting and invoicing option that is difficult to find on other more mainstream project management solutions. Avaza's main features include built in calendar, project planning, gantt charts, task management, invoicing and cost tracking.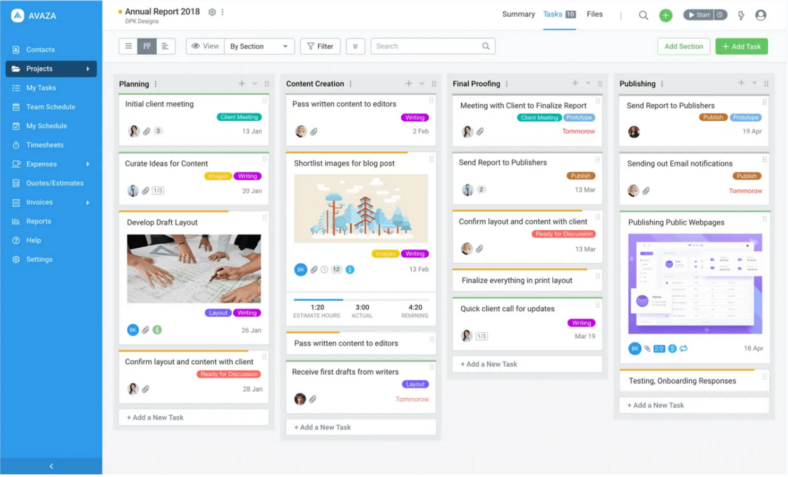 Pricing: Limited free tier, Starter tier is $9.95/user/month, Basic tier is $19.95/user/month and Business is $39.95/user/month
Basecamp is one of the OG's in the project management and productivity space and it is difficult to create a list of workflow software and not include this company. Basecamp is well known for their easy to use nature and for catering to a very simple clientele looking to pay a flat priced amount and have access to all necessities without all of the extra bells and whistles. Basecamps core product features include task management and project planning.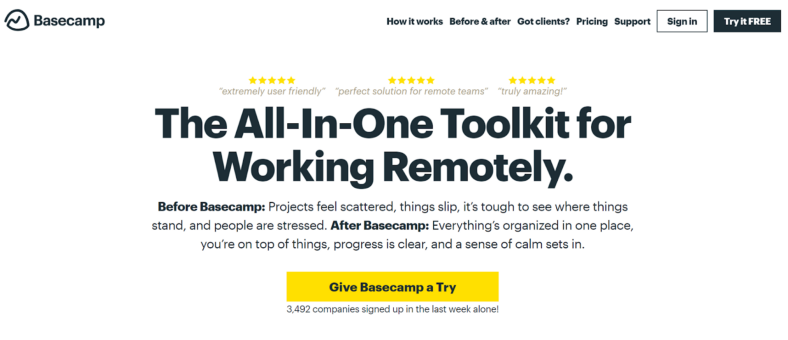 Pricing: $99/month flat
A tool that's mentioned on almost every Podio alternatives list is Asana. Asana is one of the first feature rich project management tools after Basecamp and was founded by Dustin Moskovitz for the sole purpose of "alleviating busy work in the office". Asana is used by thousands of teams across the globe with the bulk of its paying clientele being product teams. However, given its size they have teams of all sizes and types. Asana's main features included milestone creation, task management, road mapping and scheduling.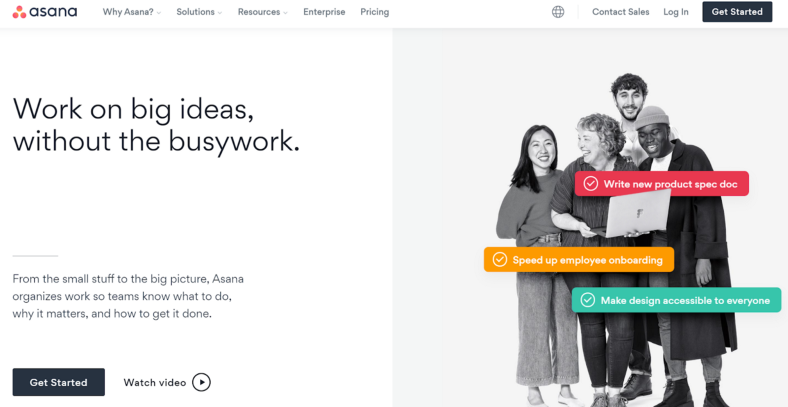 Pricing: $10.99/user a month and $24.99/user a month depending on feature requirements
ClickUp recently exploded due to the increased shift to work from home and functions as a workflow and office management solution used by mainly small and medium sized businesses. Teams tend to like ClickUp and given their very generous free tier many free lancers have become big brand advocates. ClickUp's main features include, task management, built in calendar, project management and basic file management.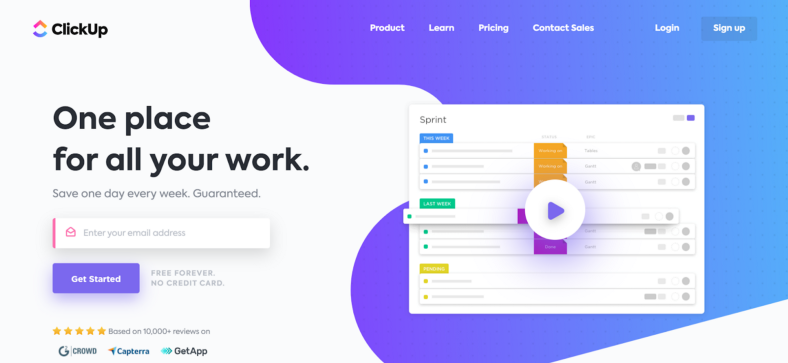 Pricing: They have a very generous free tier and pricing starts at $5/user a month for the basic plan
I hope this list about best Podio alternatives helps you make much more informed decision while choosing an alternative project management tool