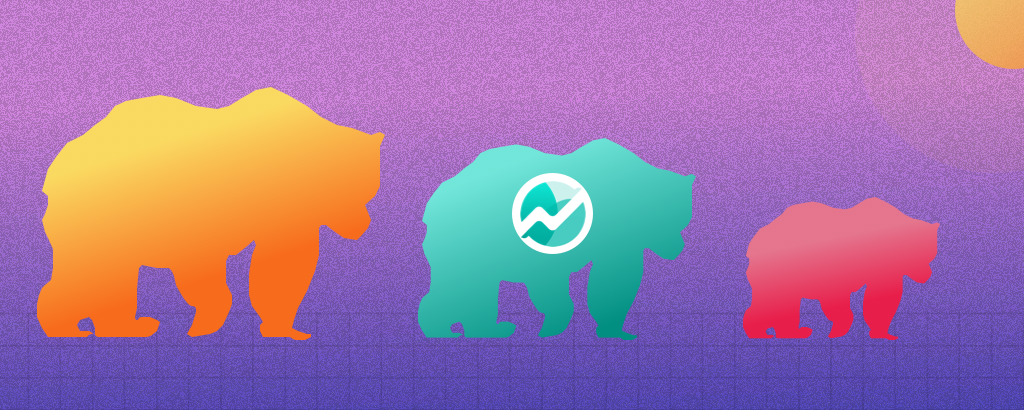 Maybe your team had a project management tool that you updated to keep track of what you were doing. Maybe you knew you needed a tool, but never really committed to signing up for one, or the one you chose kind of just sat there and collected dust.
Then 2020 hit. If you didn't have a tool then, you almost definitely have one now. The search for this tool may have been panicked and sudden, or maybe it was meandering; a winding trail through a forest of potential solutions. Perhaps you happened upon a tool that seemed to do what you need, or so you thought, and now you're regretting your choice.
The good news here, Goldilocks, is that 2021 is the year to make sure your solution is just right. Whatever your too is (too difficult, too simplistic, too expensive), we'll have a few recommendations for you.
The guide below should help you identify solutions based on your pain point so you can make this year the one where you and your team fell in love with your workflow solution.
If you've said: "My solution is too complicated"
Usability is arguably the most important trait of a workflow solution. If its not approachable and easy to use, you won't get team buy-in, which means you won't maximize the benefits of having a solution in the first place.
Usability is notoriously hard to quantify, but luckily sites such as G2 gather feedback and reviews of users to help understand which tools are approachable from day one.
So here are your usable alternatives to your difficult-to-navigate solution: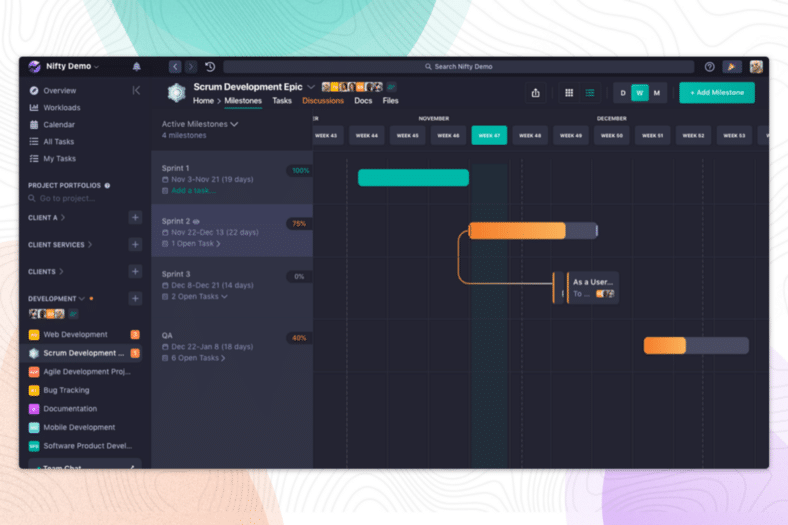 "Well of course you're going to put yourself #1, its your blog" is what you're probably thinking. But we're number 1. No really — according to user reviews on G2, Nifty pulled in the highest-ranked usability score of 9.3.
Equally important is Nifty's 9.4 Ease of Admin score, meaning it's just as easy (technically easier) to manage multiple projects in Nifty than it is to manage a single project. And lastly, with a Meets Requirements score of 9.2, you can be sure you're not sacrificing features to get a usable experience.
Pricing:
Nifty offers a generous free forever plan with unlimited users, tasks, and guests.
The next tier up is the starter plan at $5/user/month with custom fields + time tracking.
The Pro Plan begins at $10/user/month and includes everything in starter plus automations and cross-project overviews.
And a truly unlimited plan with Custom Roles + Permissions, Team Workloads, and Microsoft SSO and more for $16/user/month.
Compare all Nifty pricing plans in detail here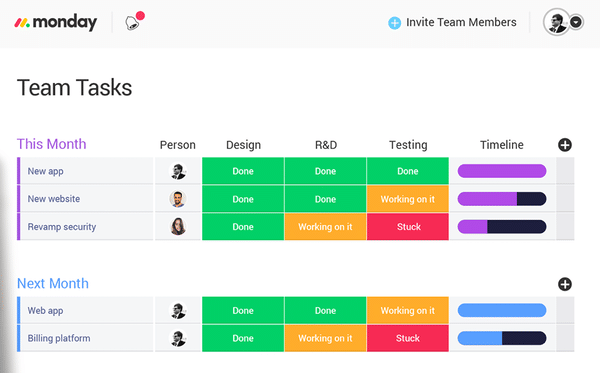 Monday prides itself in not believing in Gantt charts, rather leans more in favor of a status indication tool. Whatever you'd prefer to call it, "easy to use" would fit the bill. For a team looking to dip their toe into the workflow market with a simple approach to task management, Monday is definitely one of the tools to check out.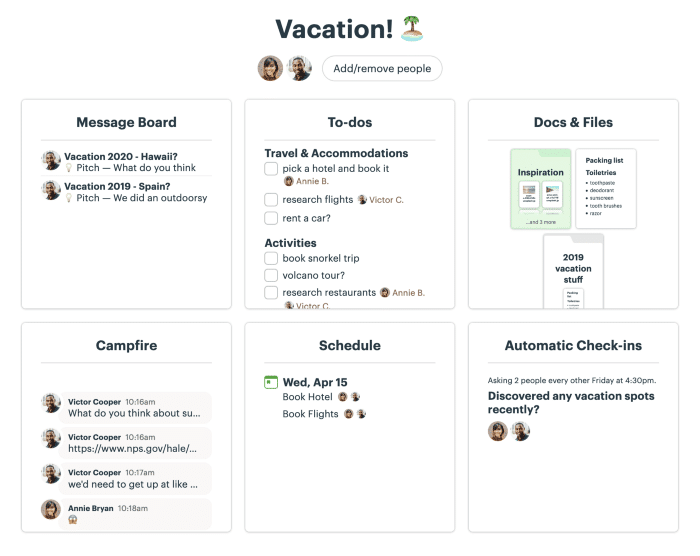 One of the original agile project management tools in the space, Basecamp's updates are few and far between. If you're in search of an extremely straightforward experience that you can bet will look nearly identical in three to five years from now, Basecamp is definitely the way to go.
If you've said: "My solution is too simplistic"
"Simplistic" is not the same as "simple", as the former implies that you're sacrificing value to get watered-down solutions. Simple is a good thing, simplistic is not. Saying "the Earth is a sphere" is simple, but calling the Earth "a circle" oversimplifies to the point of uselessness.
Perhaps your current solution doesn't offer the features our customization you need, resulting in an inability to manage your projects to the degree that's required. This might be the case with tools that are essentially out-of-the-box Kanban boards that don't provide any additional value and don't encapsulate the complexities of what you're looking to accomplish.
These customizable solutions may be what you've been looking for.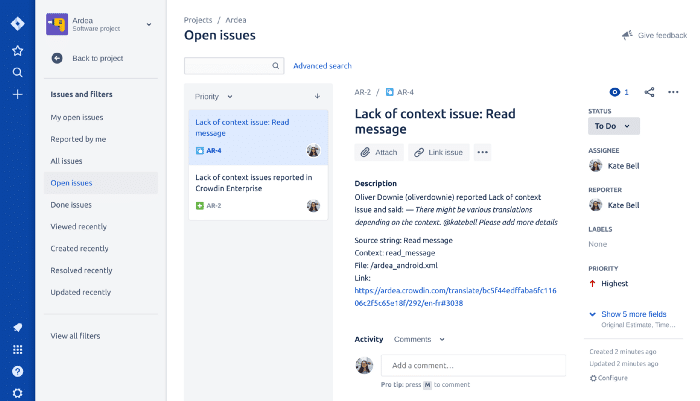 Its rarely said that Jira can't do something, its really just a matter of customizing your workspace and selecting the right third-party plugins to fit your exact needs. Jira has been a staple in the project management space — especially for software development— for years due to its customizability and the wealth of add ons that can be applied to it.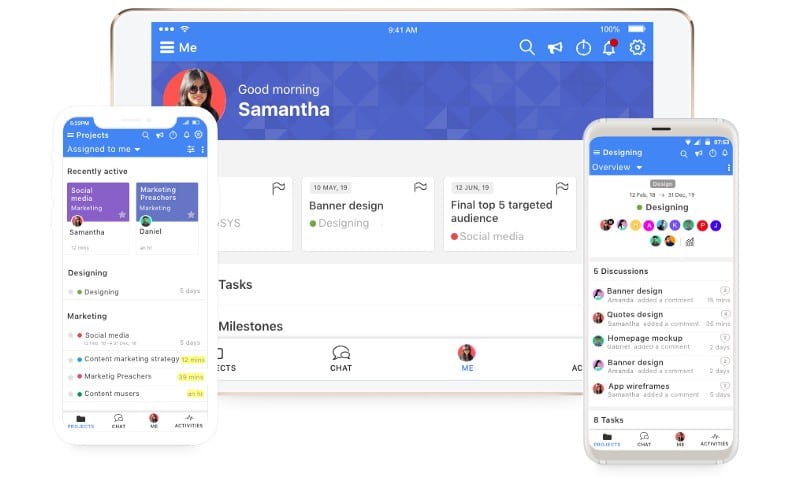 ProofHub offers an incredible array of flexibility and customizable features based on your needs, especially when it comes to cost/budget tracking and user permissions. One of the other attractive aspects of ProofHub is its flat-rate pricing that doesn't balloon as your team size grows!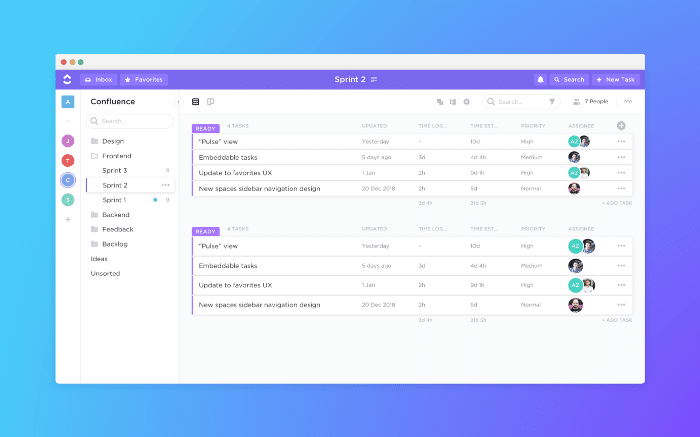 ClickUp is proudly rejecting the notion that one app can't do everything for everyone. Bursting at the seams with features and customizations, ClickUp is eager to be the singular solution for teams of all types and requirements.
If you've said: "My solution is too expensive"
Your solution must fit your team's needs as well as your team's budget. Pricing can be a tricky thing, however, as it really needs to be seen through the lens of value rather than a race-to-the-bottom on cost. Its true that paying top dollar may not mean you're "getting what you paid for", though you should consider the time it saves you and your project collaborators, as well as the facets it does well, before you dump it for another tool solely on a pricing basis.
If you're looking for solutions that take pricing as well as features into account, I encourage you to check out this blog. That said, if you're looking for a free alternative for a workflow solution, the below come highly recommended.
Trello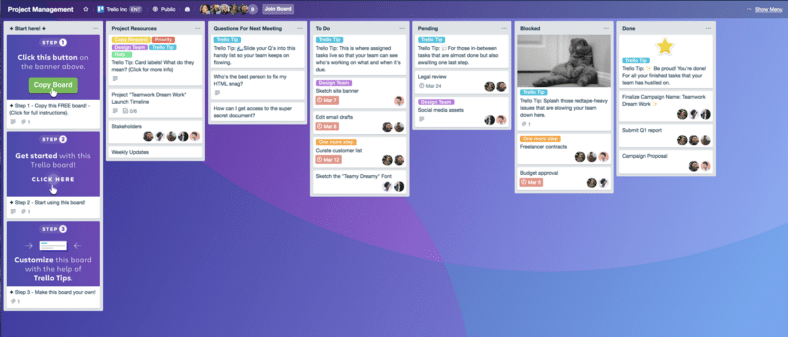 Trello is the kanban board for the people. While it offers paid plans and other augmentations in service and value, it originated as a free tool and retains most of its die-hard users under that pretense. Easy-to-use and feature rich, Trello is always a great starting point for project management.
Freedcamp is (as the name implies) a free project management solution with an impressive scope. Complete with Gantt charts, calendars, mobile apps, and more, Freedcamp offers more out of the box for free than a lot of its paid peers.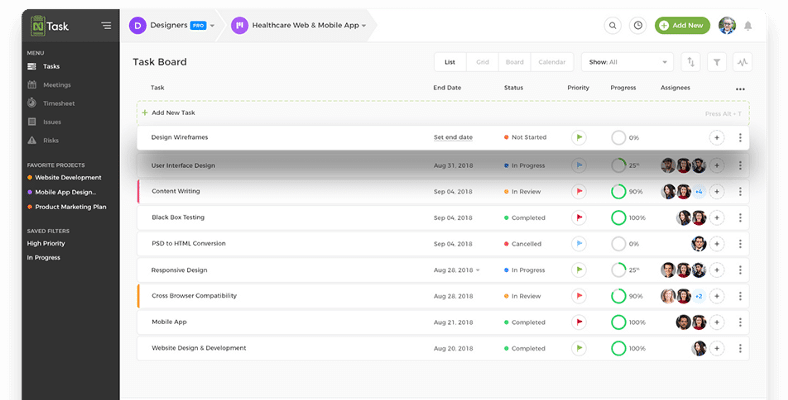 nTask Manager rounds out our list, particularly for its free plan. With one of the most feature-rich and generous free plans on the market, nTask can get you and your tea, going with ease, and certainly won't break the bank if you're looking to move into one of it paid plans.
Getting it Just Right
The reason that there are so many workflow tools to begin with is because every company, team, and person has specific preferences. Finding something that can do everything for everyone may not be the goal of your search; instead, you may find that someone that everyone can agree on is the most valuable trait in whatever solution you land on.