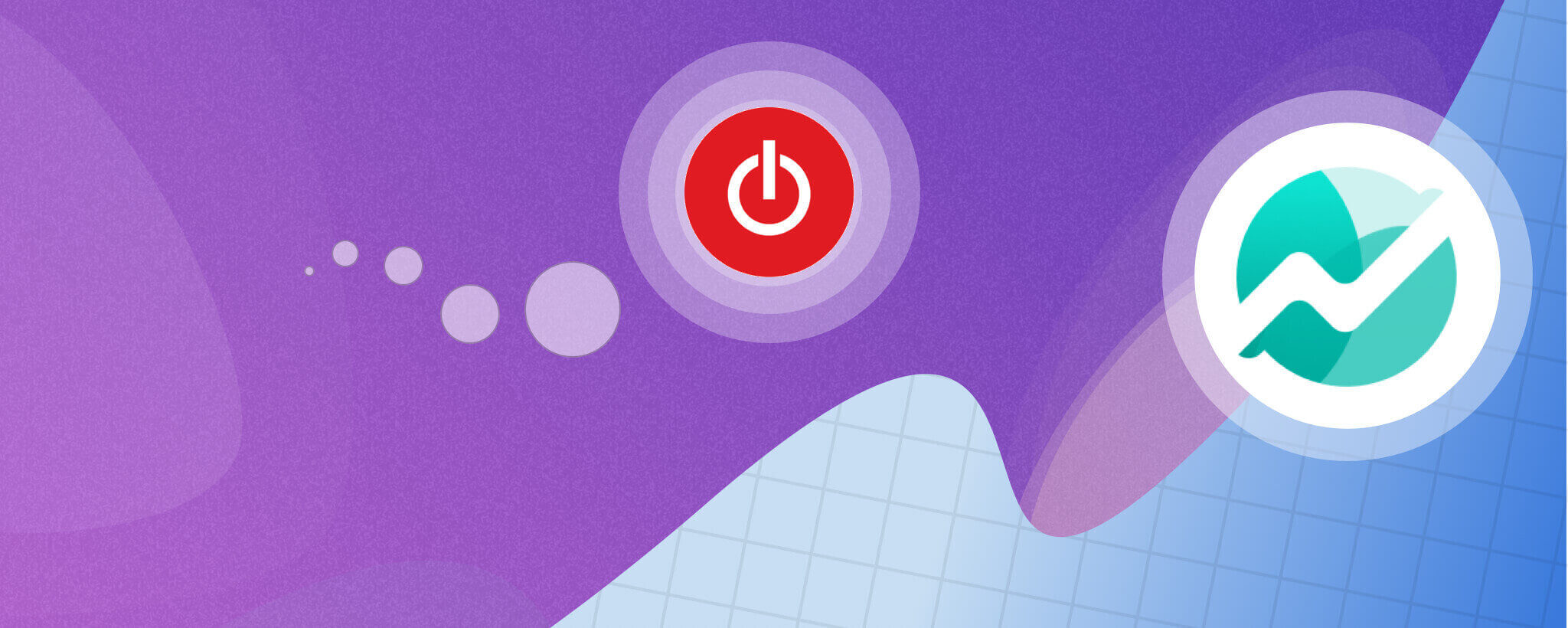 Toggl Plan is an enterprise project management software made for busy managers but tends to be lacking many of the features and functionality required for other team members to work productively which is why we put together a all inclusive list of Toggl alternatives you should take a look at.
Toggl Plan has a variety of features for your team to stay on task and never miss any deadlines. With its timeline feature, you'll be able to see the full project schedule to get a better understanding of specific timing necessary to reach your target end dates. This gives you a chance to plan with ease, get a clear overview, and easily deliver the finished projects to your team. The team planning feature allows you to get a group overview to see what everyone is working on, who's off and who is already at capacity on their work. This all helps to improve accountability and communication with in-task comments and shared timelines. Even create boards to easily manage all your tasks, customize your status, and add comments on tasks or tag people to ask questions or provide updates.
With all these great features, Toggl is a stand out project management application, but it might not be exactly what your team needs to meet their needs. There are so many softwares for project management available on the market now, that it could be overwhelming to test each one out to find the right one for you. In this article, we will break down 25 of the best Toggl Alternatives to best suit your needs!
25 Best Toggl Alternatives
1. Nifty (Ideal Toggl Alternative for Any Team)
Anyone who has used Nifty knows that it is one of the best project management applications on the market. Task tracking is easy and even allows for comments and descriptions for each so that your team members are never led astray. Unlike many other project management applications, Nifty also has time tracking so that your team can stay productive without overworking themselves on specific tasks. This, in addition to other features like milestones, group and direct messaging, and integrations with other softwares such as Zoom or Google Drive, makes it so simple for your team to increase productivity while cutting costs. It even has a
G2 Score of 4.7 stars out of 5 to prove that it's a top competitor to Toggl.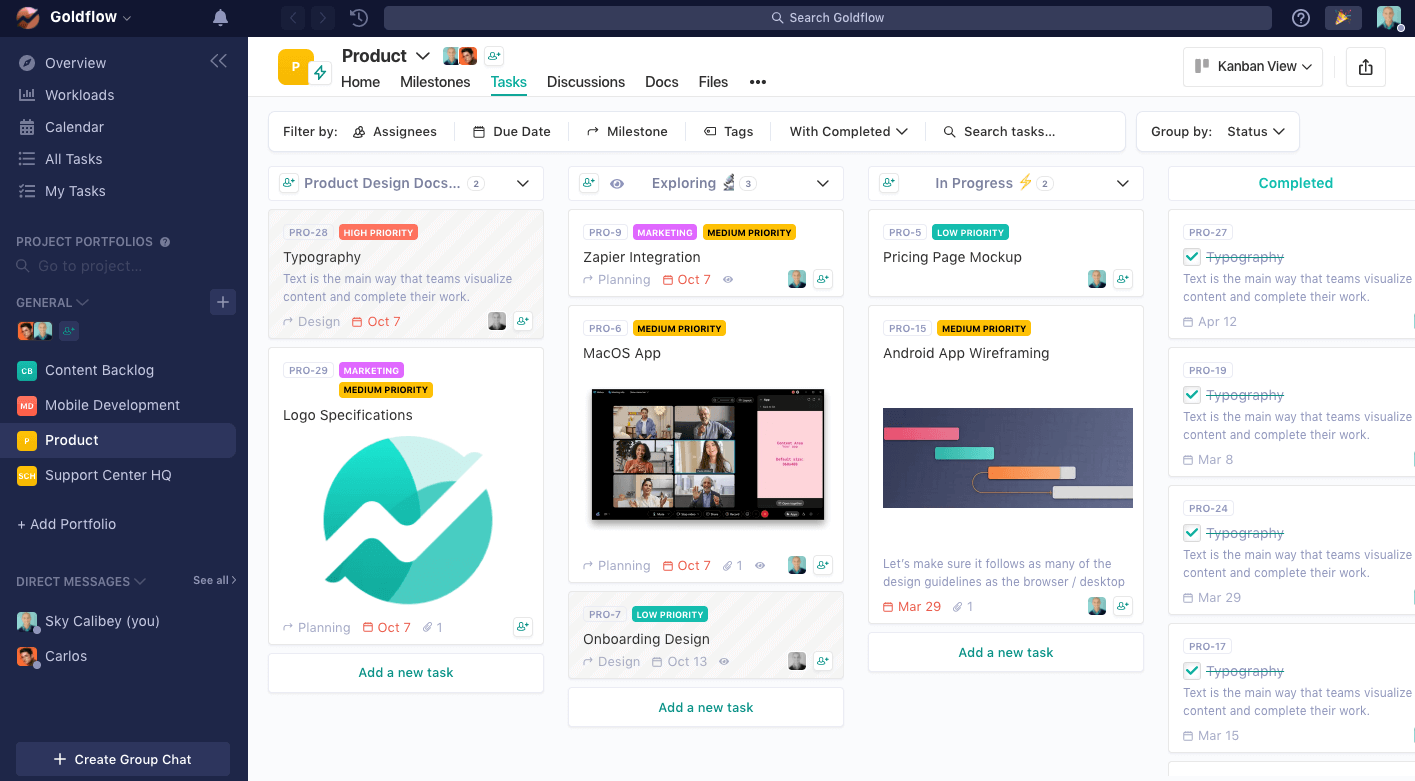 Pricing:
Nifty offers a generous

free forever plan

with unlimited users, tasks, and guests.

The next tier up is the starter plan at $5/user/month with custom fields + time tracking.

The Pro Plan begins at $10/user/month and includes everything in starter plus automations and cross-project overviews.

And a truly unlimited plan with Custom Roles + Permissions, Team Workloads, and Microsoft SSO and more for $16/user/month.
Compare all Nifty pricing plans in detail here
Trello is known for its ability for teams to collaborate, manage projects, and reach new productivity peaks. Easily manage and assign tasks across different boards. Attach files and links to individual tasks and even leave comments. Trello even offers a "butler" with no code automation to reduce the number of tedious tasks on your project board and free up your team for more productive work. Trello is even integrated with top work tools such as Dropbox or Slack.

Pricing: free for individuals and teams hoping to improve productivity or $10/month for teams up to 100 that need to track multiple projects and visualize work in a variety of ways
Asana is another great project management application to help your team stay organized and connected. Choose a project view that best suits your style and collaborate remotely. Easily switch between list view or timeline to better understand deadlines for projects. Similar to Trello, Asana also has boards to keep information neatly organized. Asana also has the option to automate routine work so you don't have to worry about repetitive tasks taking your time from working on what you really need to get done. Asana even boasts over 100+ app integrations.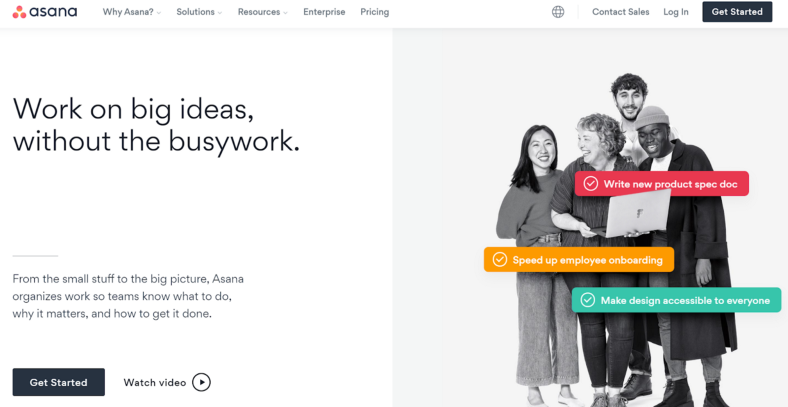 Pricing: $10.99/user a month and $24.99/user a month depending on feature requirements
Basecamp will keep everything organized all in one place. Your message board will allow you to post announcements, pitch ideas, give progress updates and keep feedback on topic. Basecamp also features such as to-dos, scheduling, easy sharing of documents and files, group chat and even automatic check-ins. Want to have a better work-life balance? Basecamp allows you to pause notifications with a click or you can set your work hours to hold off notifications until you're back to work.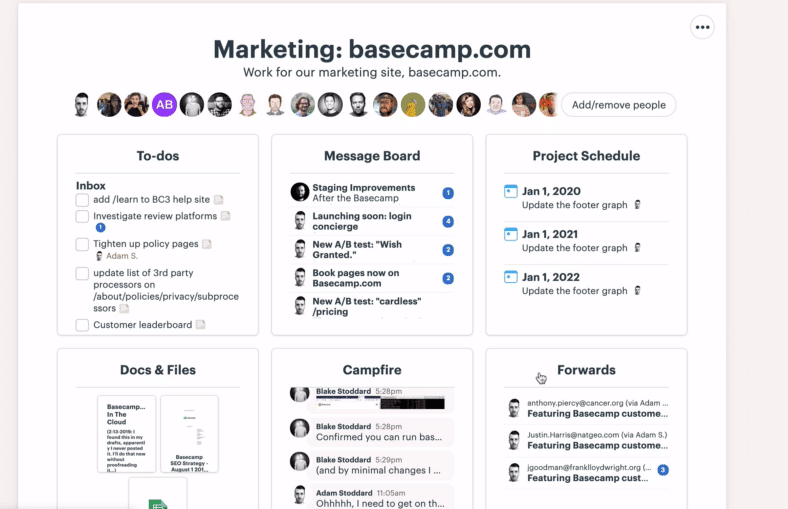 Pricing: $99/month flat
TMetric is a time tracking tool that supports a powerful project management module and allows controlling projects from start to finish, analyzing costs, and seeing the progress of any team with projects. With TMetric, you can break down projects into tasks and monitor team time allocation based on them, estimate and set project budgets, track time spending and add billable rates, compose detailed invoices for your clients, and generate the clearest reports.

Pricing: Free plan with basic features is available for teams of up to 5 users. To get advanced functionality you can grab a paid subscription starting at $5 per user per month.
MeisterTask is another great project management application to keep your team aligned. It uses Kanban-style project boards to digitize your workflows and help you gain a clear overview of task progress. Between your dashboard, projects, tasks and your own personal agenda board, become as productive as possible. It's Gantt-style timeline features will help any project managers drive efficiency and keep your team in order.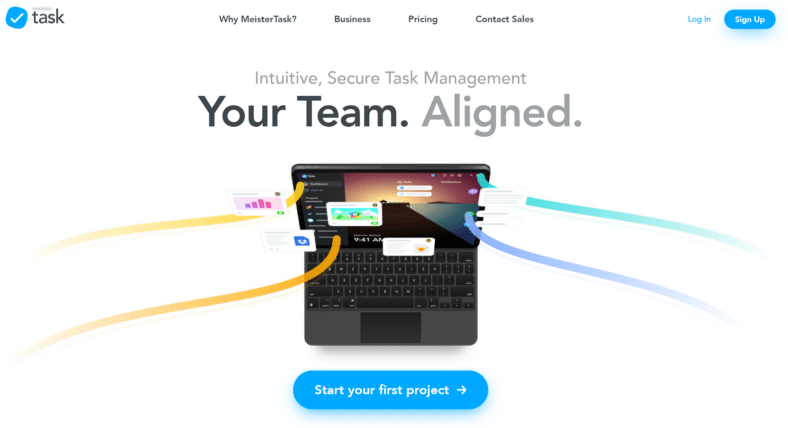 Pricing: MeisterTask offers a free Basic version with selected core functionality. The Pro plan is $8.25/per user/per month, offers a more comprehensive feature set for single users, while teams are best served on their Business package of $20.75/per user/per month
Smartsheet functions as a dynamic workspace to help move your business forward. It will allow every member of your team to manage projects, automate workflows and build solutions to meet any needs they may have. If you are on an enterprise level, you will be able to align global teams, build and scale business-driven solutions and enable IT to manage risk and maintain compliance.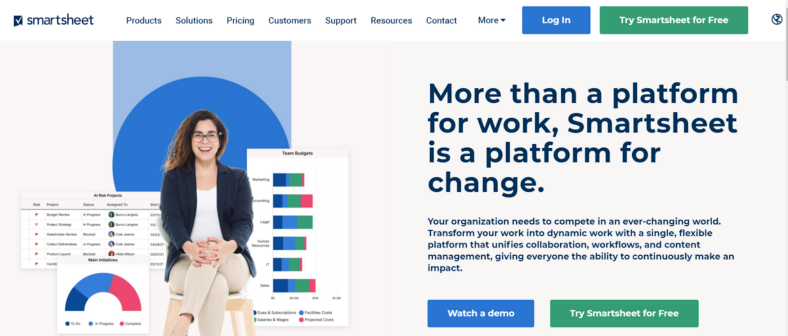 Pricing: Starts at $14/user per month with a more feature rich package beginning at $25/user a month. They also have an enterprise tier that you can contact their sales team to learn more about.
Float functions as a resource management platform to help plan your team's best work. You'll be able to plan, schedule and track your projects all in one place. With resource scheduling you can schedule tasks and make updates in real time as needed. Project planning allows you to create project timelines and plan resources with precision through project phases and set milestones. You will even be able to manage your team's availability all on autopilot by scheduling your time off, setting custom work hours and importing public holidays.

Pricing: Starts at $6/user per month with a more feature rich option beginning at $10/user per month.
Hive will make it so you leave all your meetings with an action plan. Through collaborative notes and task tracking, you'll be able to have interactive meetings that will leave you with clear next steps for your team. Multi-step projects are made easy through simple workflows that use project and action templates for repeatable steps to cut down your workload. Between timesheets, time tracking, team resourcing, and workflows, its easy to keep track of how your team is doing.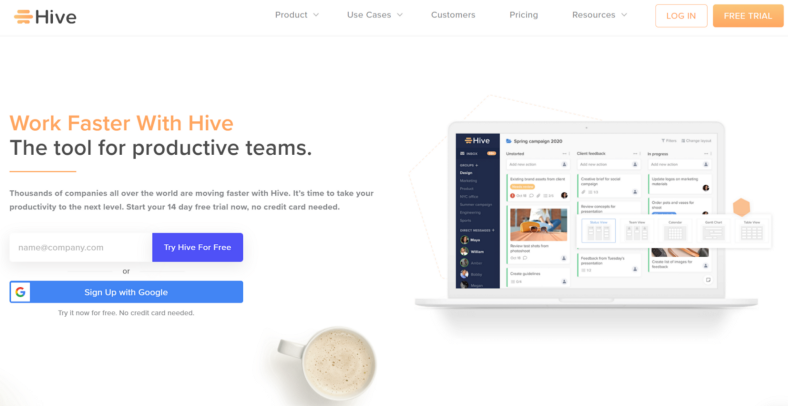 Pricing: starting at $12/user per month for unlimited projects and messages
Teamwork will help your team manage multiple complex projects with ease. Create tasks and projects, upload files, and add comments to keep everything your team could need in one central location. You can view your project as a task list, Gantt chart or board view to keep your workflow customized to how you already work. Teamwork even boasts a variety of applications integrations with common tools that you probably already use.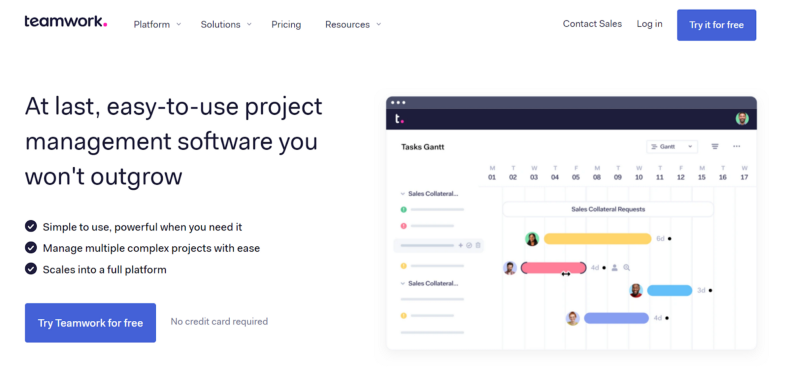 Pricing: free option along with a $10/user a month and $18/user a month depending on feature requirements
Chanty is an easy to use collaboration tool to help your team geet more things done. Chanty stands out for communication as it will allow your team to stay synced with text, voice or video messaging. Smart notifications will help you to regain control over the information you get. Use your Teambook to search, browse and filter your team activity and stay organized.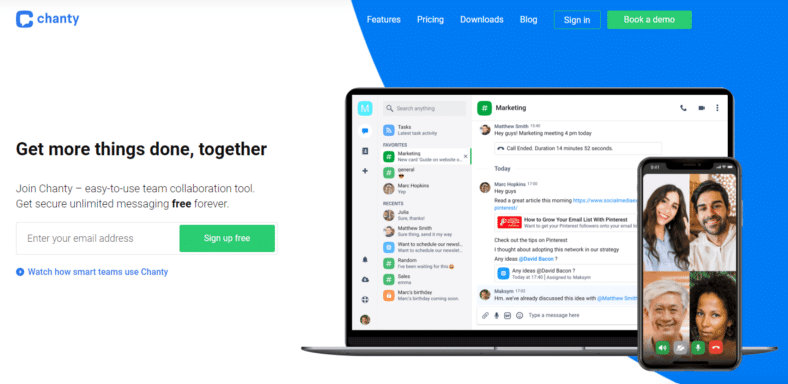 Pricing: Free tier and $3/user a month
Slack is a collaboration application used by many to manage projects and keep documents in one location. Through different channels you'll be able to keep all your workflows where they need to be with each specific team. You're even able to collaborate with other companies to function as one on projects. Partnerships have never been easier. Integrations with Outlook, Google Drive, Zoom and Workday will bring ease to any collaborations within your work.

Pricing: Slack has a free option and a $6.67/user a month and $12.50/user a month depending on feature requirements
ProofHub has all the tools your team could possibly need. Plan through table view, kanban boards, Gantt charts, tasks, custom workflows and custom roles to stay in control of your teams progress. Collaboration features allow for proofing for you to make feedback on designs and documents with markup tools and threaded comments. You don't even have to log into your account with their email-in option that allows you to reply to notifications and become part of discussions, add tasks, and upload files.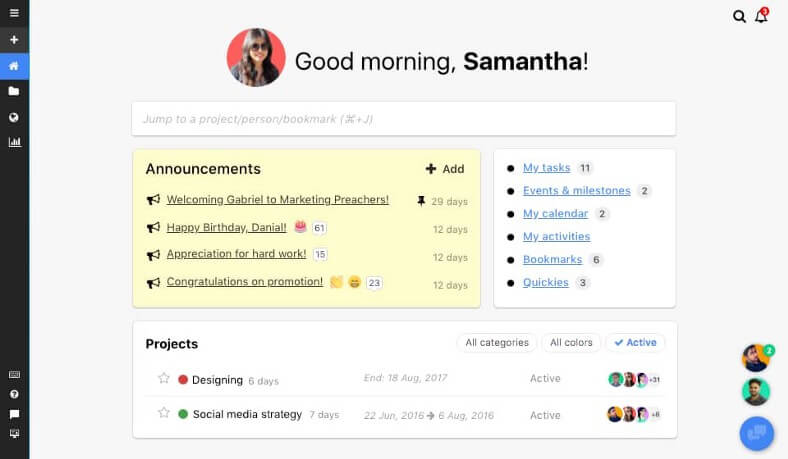 Pricing: Pricing begins at a flat rate of $45/month followed by an ultimate control option of $89/month.
MindGenius offers 6 key project management tools all in one place. It features a mind map, Gantt view, resources view, categories view, priority view, and status view. The mind map is perfect to start planning a project. It allows you and your team to brainstorm ideas and then organize the tasks by project phases. Then Gantt view can be used to add the duration, dependencies and resources of the project. The resources view will allow you to see where your team is at on projects and categories view allows you to monitor critical information about tasks.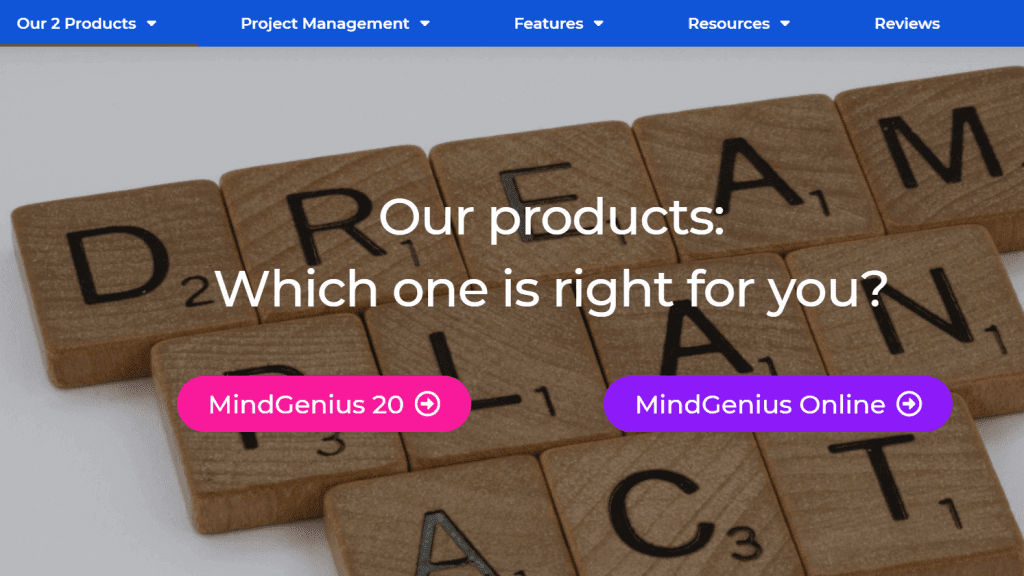 Pricing: MindGenius offers the first year for $160 or a one time cost of $256.
Freedcamp will allow you to get everything done. Like other project management applications it offers task lists, Kanban boards, subtasks and Gantt Chart. It also features Tasky which allows you to keep your personal tasks private and not visible to other users. Additionally, use calendar, discussions, milestones, Wiki to keep all your documents in one place, an issue tracker, and even time tracking. Beyond that there are many more features making Freedcamp an all inclusive project management application.
Pricing: They offer a free option, a minimalist option at $1.49/month, a business plan at $7.49/month, and an enterprise plan at $16.99/month.
nTask Manager is a project management software that enables your teams to collaborate, plan, analyze and manage your everyday tasks. Keep your priorities in focus through project features such as project planning, resource allocation, budgeting and financial summary, and even set milestones.You can organize your workflows on Kanban boards through custom statuses, pre-built board templates, link projects and assign tasks to keep everything in line.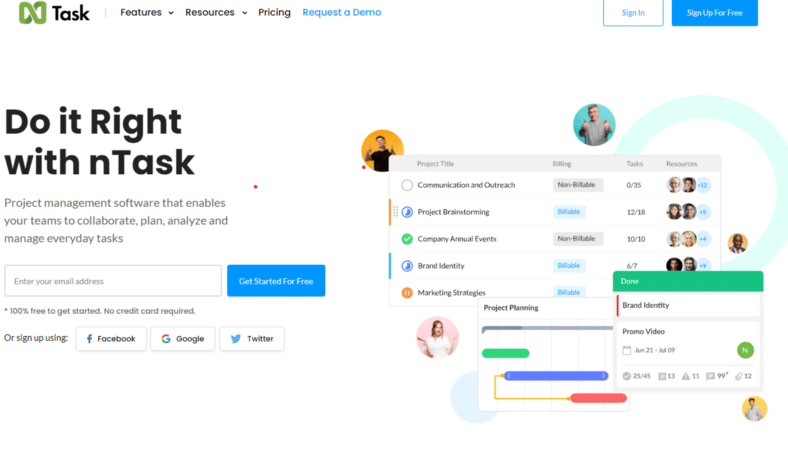 Pricing: For freelancers or individuals there is a free forever plan but for up to three users it begins at $2.99/month. The larger corporate plan is $7.99/month
Copper Project is a great solution for organizations of any size that are looking for more control. It will allow you to get your customers involved in the development process by giving valuable feedback on their project milestones. It adds value to customer relationships and allows them to fully be in the know of your project situations. It's easy to set up, easy to learn and even easier to use it on an everyday basis.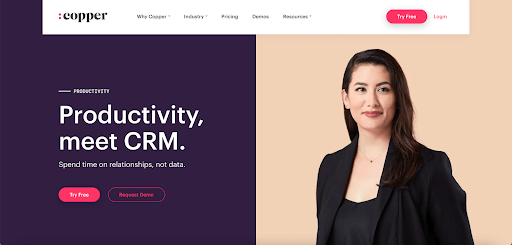 Pricing: The studio plan begins at $49/month, followed by corporate at $69/month, and premium at $99/month.
Zapier makes for easy automation for busy people. It easily moves info between web apps automatically so you and your team can focus on what's most important. Through a variety of in-app integrations, you can easily share data and through automation you'll easily be able to pass info between apps. Zapier will handle the busy work, so that you don't have to and workflows are easy to create with just a few clicks.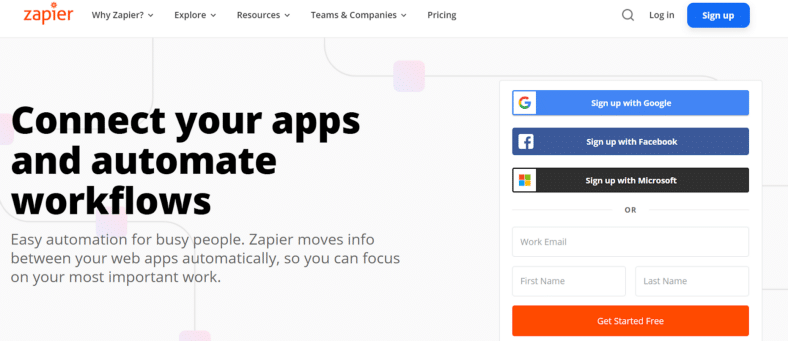 Pricing: They have a free option, a starter plan at $19.99/user a month, a more feature rich plan starting at $49/user a month. For companies pricing begins at $299/mo and tops out at $599/mo depending on how many zaps and tasks one's team creates.
Teamleader is a work management software for more business and less hassle. You'll be able to sell, bill and organize your work all in one place. Teamleader is an all-in-one solution that helps your team to work smarter. Maintain overview, sell more and offer your customers the best services possible. You'll be able to create invoices easily, get paid faster and even have more insight into what you are invoicing. Teamleader will help you to waste less time with administration and maintain overview at all times.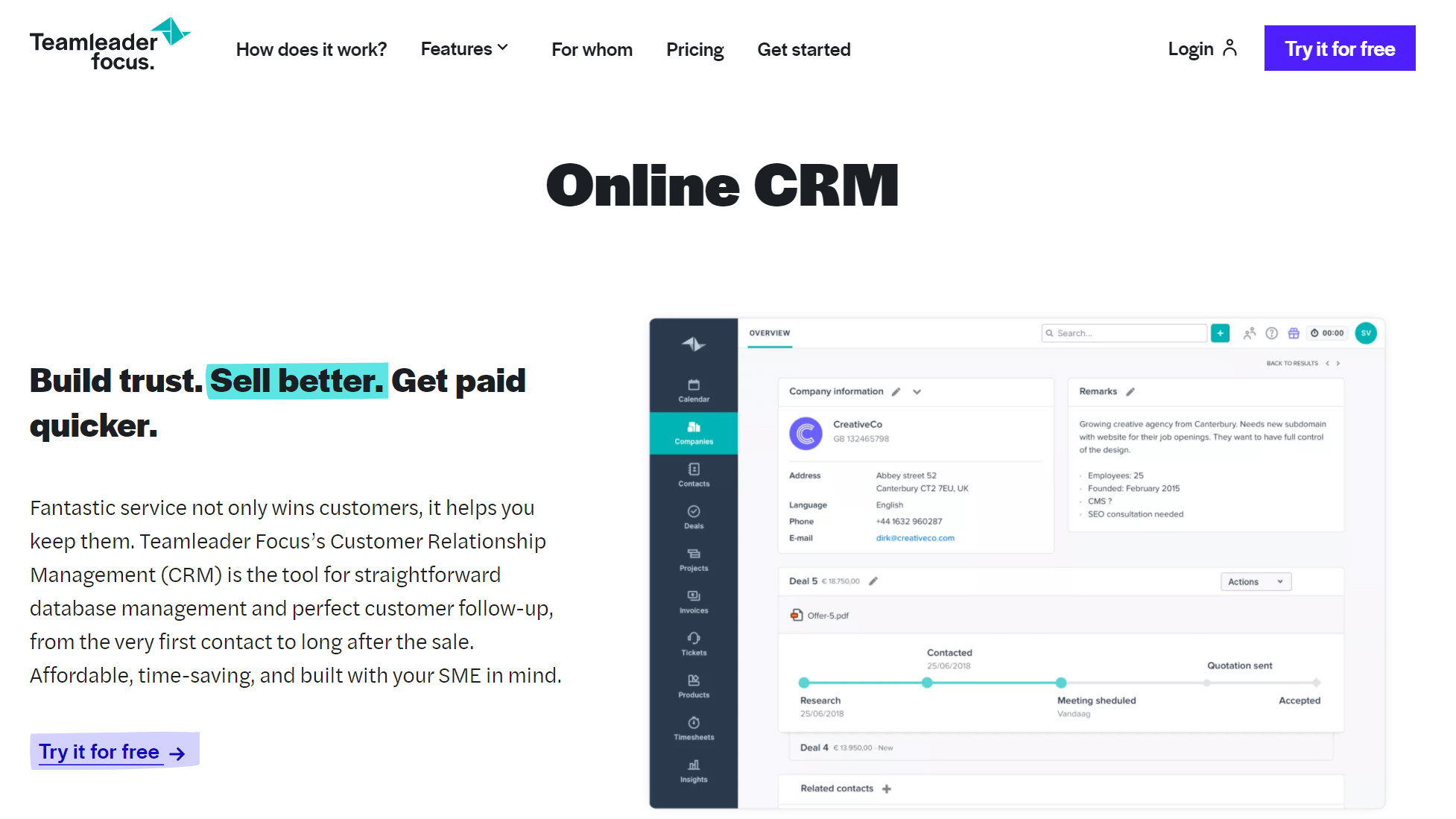 Pricing: Pricing begins at around $60/month and goes up as more features are included.
Clarizen One is an industry-leading collaborative work management solution. It will help you to accelerate team performance and maximize your project outcomes. This project management software will help you to get work done by bringing together your project management, configuring your workflow automation and in-context collaboration so everyone is engaged and inspired to do more. It is a highly configurable UI at every level and project workflow software processes that can be customized using dynamic rule sets.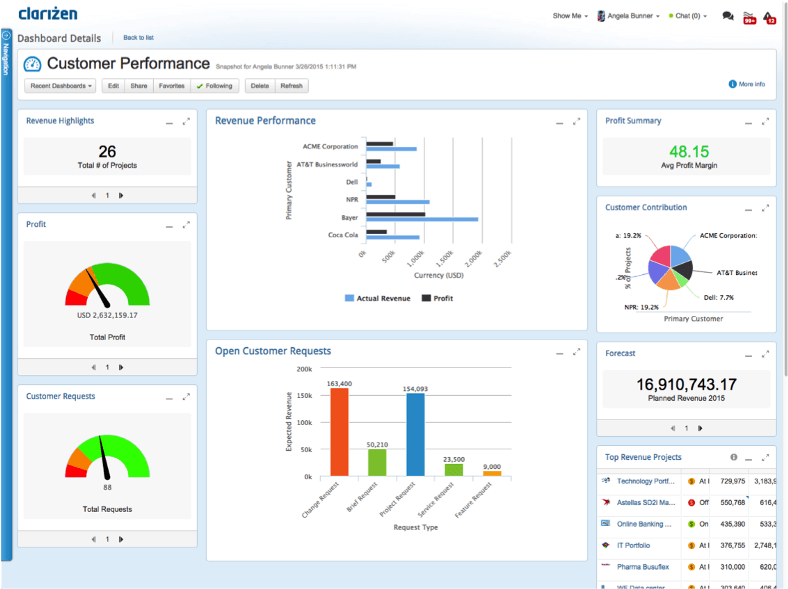 Pricing: They offer a free trial and pricing can be requested through their website.
Composity is the business platform for growth-focused managers. It is an affordable software that will make your life easier and your efforts more rewarding. It is a reliable software with a dedicated team of experts, strong security and SLA. It's easy to implement and they even guarantee that it has 50% less setup time than the average in the industry. Not to mention it's convenient and designed to ease your day-to-day task with simple, intuitive interface and powerful features.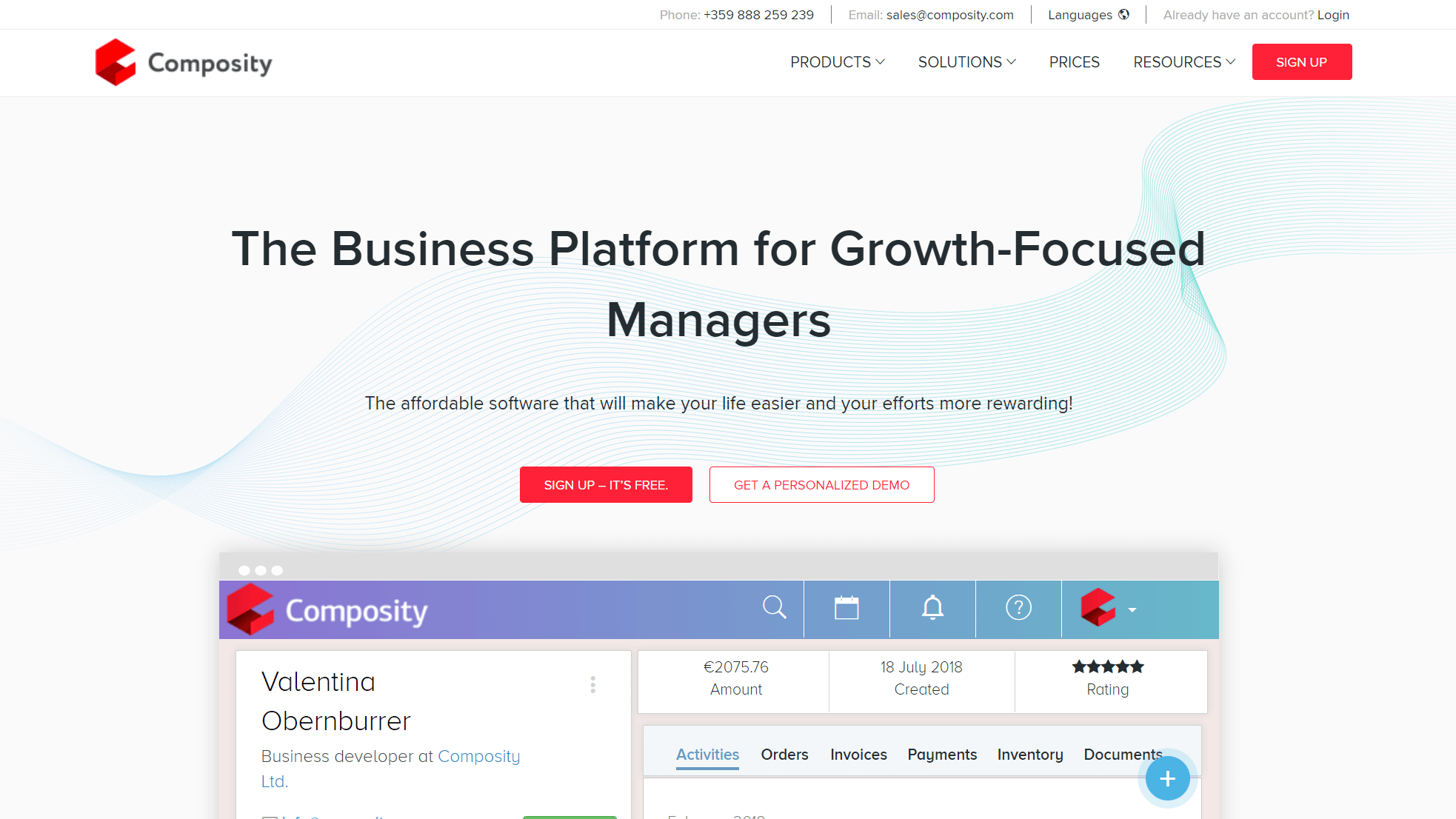 Pricing: Composity offers a free option and then a variety of other options as needed for the size of your company.
Celoxis is an all-in-one project management software that offers enterprise-class features, dynamic dashboards and tons of customizations in one economical solution. You'll be able to solve complex project management issues with their meticulous engineering, user interface and its unparalleled simplicity. Between project request tracking, project planning, resource management, project accounting, portfolio management, and team and client collaboration, your team will have no problem getting ahead.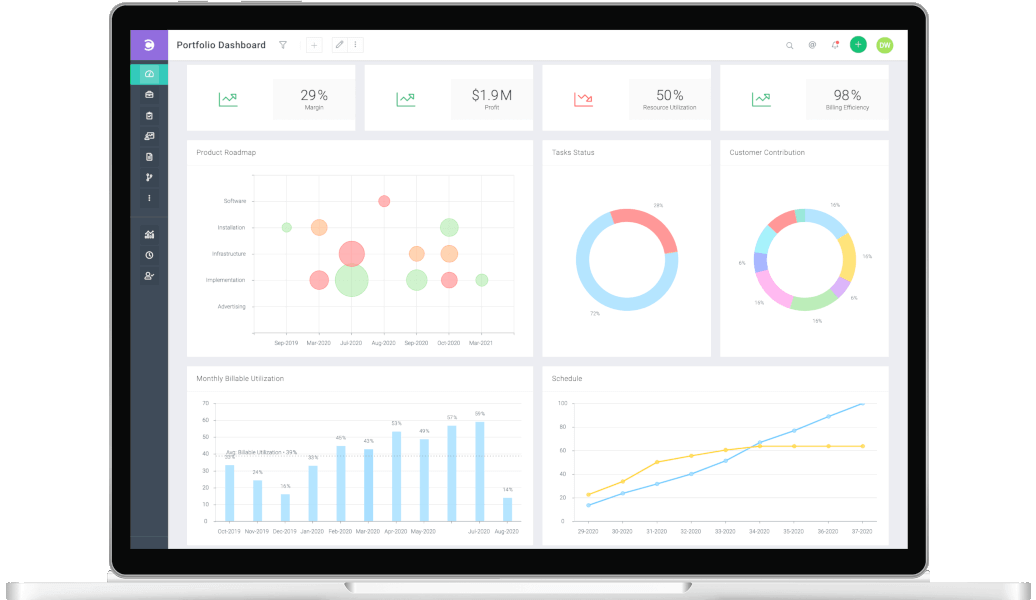 Pricing: For cloud usage per user it is $22.50/month, but for on premise service per user it is $450/year.
Scoro is an end-to-end work management software to help professional service businesses streamline projects, automate quoting and billing, optimize utilization and much more. Scoro shows you what your time is actually worth. Through the control hub, you are enabled to have all of your work in one place and track everything from projects, sales and daily activities to team productivity and profitability. Its holistic time management will make ad hoc tasks and distractions a thing of the past and you'll know exactly what you'll need to work on. Its an easy-to-use collaborative platform that enables you to choose the way you get work done.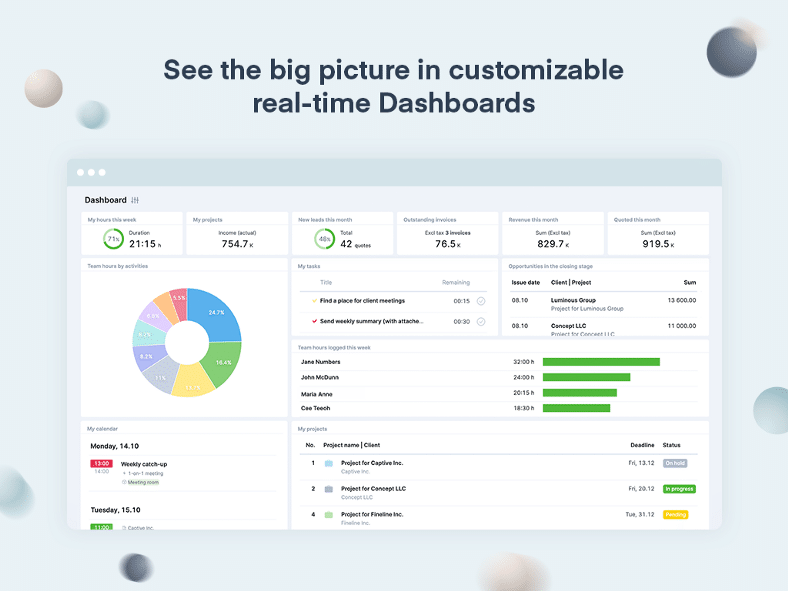 Pricing: For 5 users, the basic plan begins at $26/month, but for more tools it is $37/month.
Avaza is an all-in-one software made to run your business. You'll be able to stop juggling multiple apps, subscriptions and spreadsheets. The seamless, productive platform teams used to collaborate on projects will make your team progress with ease. It's trusted by 60,000+ businesses in over 150 countries such as GE, L'Oréal and Deloitte. Your team will be able to instantly toggle between Kanban, Gantt and list views, visualize and filter tasks across projects and use flexible project budgeting and billing methods.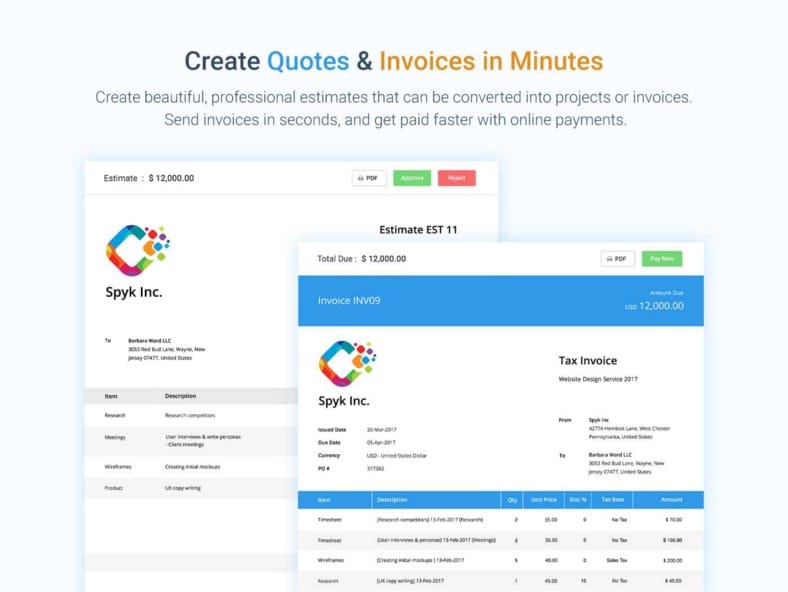 Pricing: Pricing begins with a free plan, then the startup plan begins at $9.95/month. Additional plans are also available.
Bonsai offers everything you might need to run a freelance business. Through its smart automation, you'll be able to focus on your passion, not on your paperwork. It makes more for you and helps you to manage less. Without Bonsai, work may appear scrambled and overwhelming, but with Bonsai, all your processes will be streamlined from proposals to contracts all the way to accounting and taxes. With just a few clicks, you will be able to craft structured proposals with clear estimates to close your deals faster.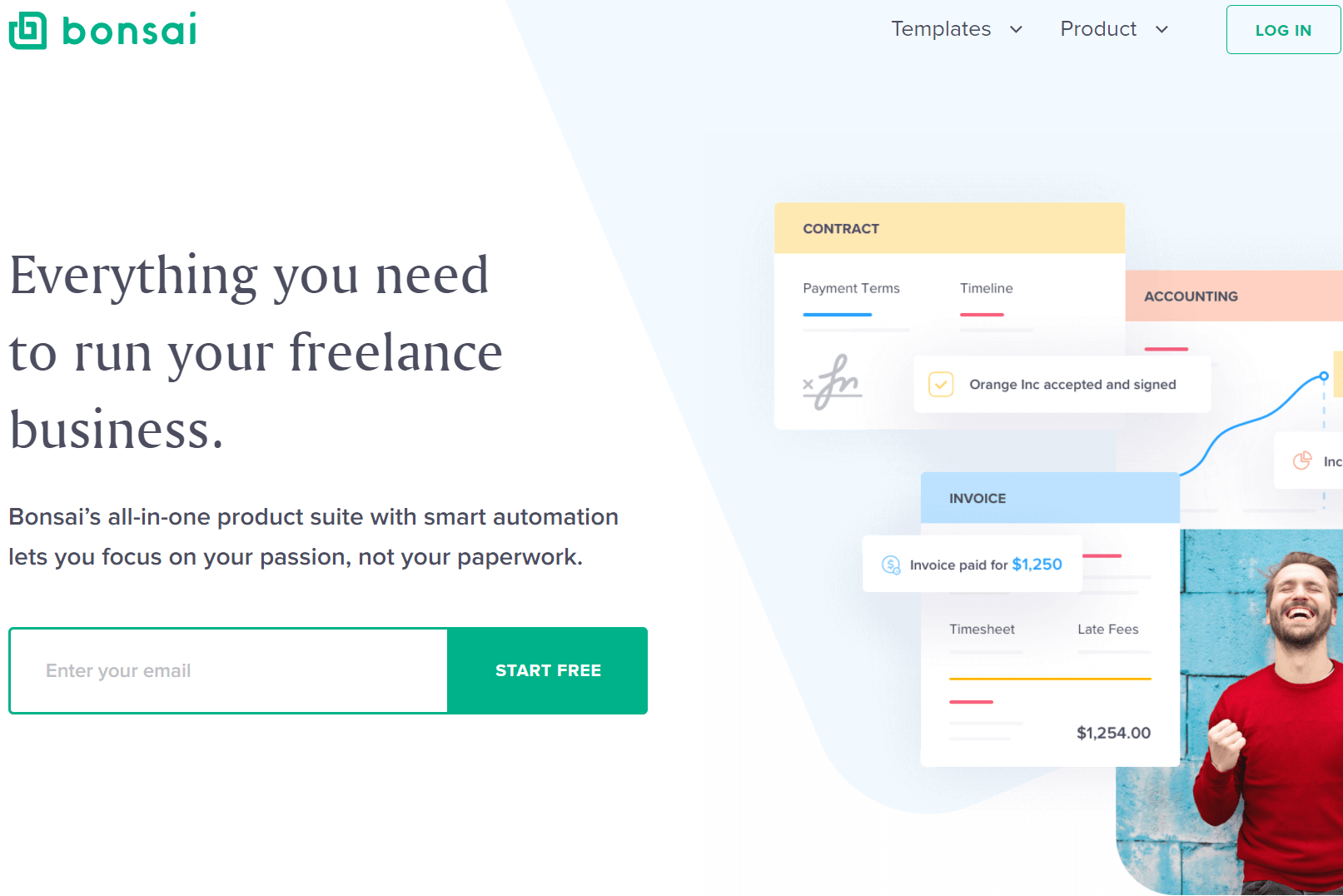 Pricing: Bonsai has a free option for those looking to try a new application without the commitment of payment.