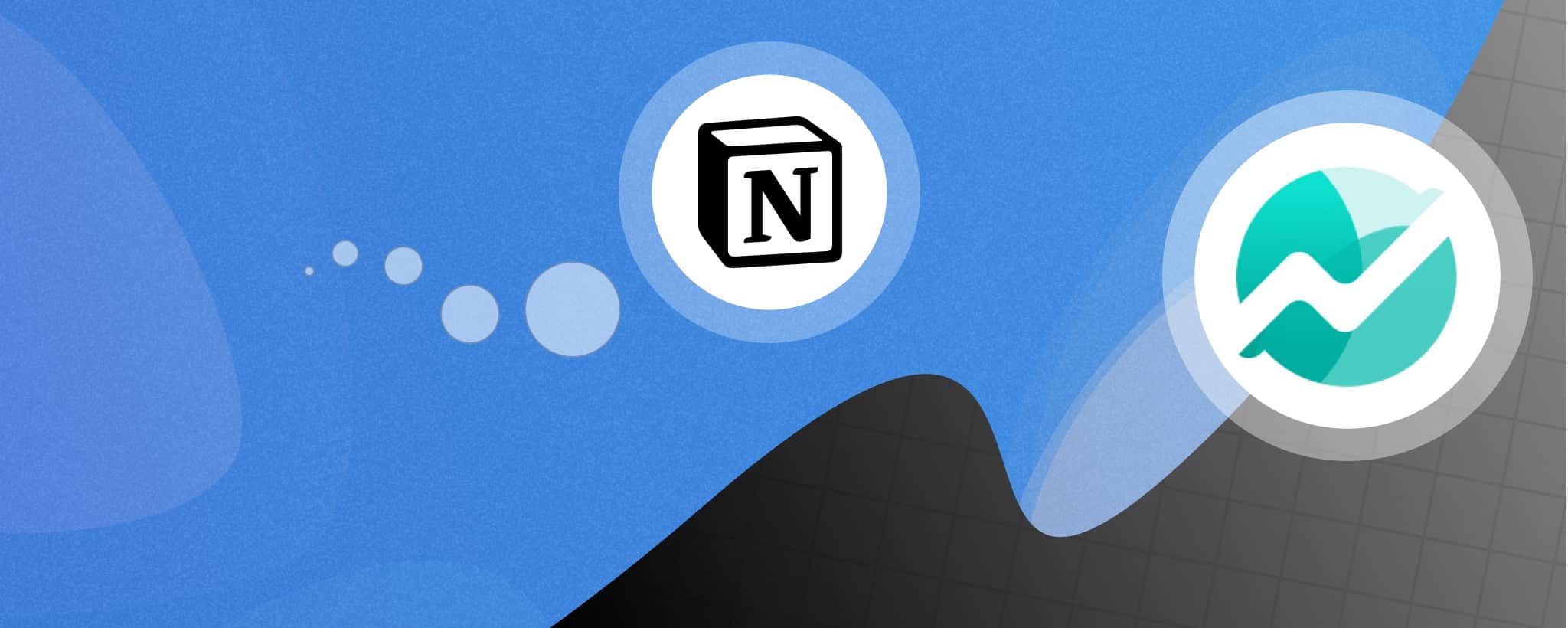 Notion is an excellent tool to help ones personal needs stay organized, however when it comes to ones business we compiled a list of the best Notion alternatives to ensure your business can run smoothly. When it comes to selecting the right collaboration application for your workplace, it can be difficult to identify what tools to prioritize and what ones can be compromised on. Some applications are more task based and lacking in collaboration or vice versa. Getting everything you want from collaboration apps can sometimes be a difficult feat.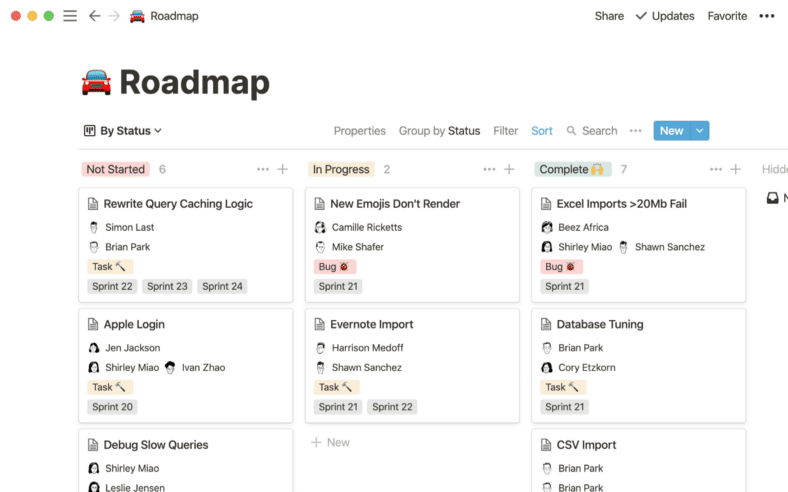 Notion boasts itself as the "all-in-one workspace" for notes, tasks, wikis and data. It has a variety of project management tools for assigning and tracking tasks, creating calendars and charts and to roadmap projects. As a project management software, Notion offers basic assistance to give a team the support it needs to operate, but there are a variety of other workspace alternatives that give Notion some tough competition.
Notion is free to download, but restricts usage with its free plan and features with its entry-level personal plan. The Personal plan is restricted to a single individual while the Free plan is limited to 5MB of file uploads and 1,000 blocks. If you're using Notion for project management the best choice is to use the $8/mo Team plan ($10/mo if you pay monthly).
Though Notion has the necessary tools for a team to work, some of its competitors may be better options for your workplace. This list was compiled to help you decide what project management software is best for the success of your team.
1. Nifty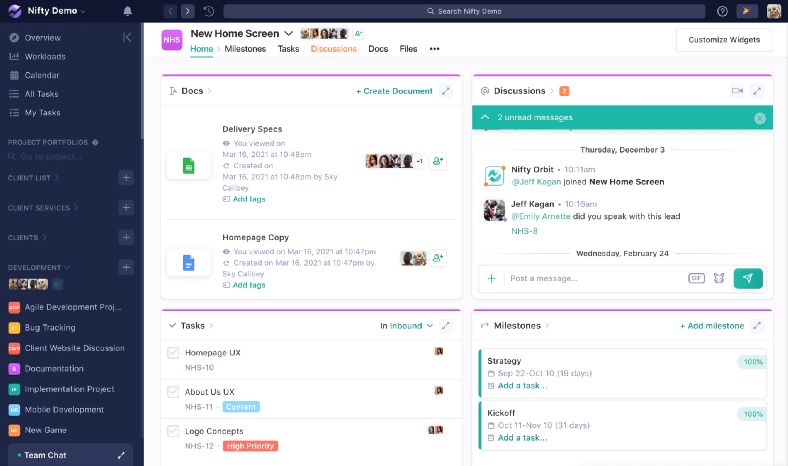 The number one alternative to Notion, Nifty integrates all features necessary to your team's success with communication, project management, and workload customization in mind. Through its cloud-based software, Nifty provides everything a project manager or team member might need to stay up to date and track .
Nifty makes it easy for any team members to adjust and start navigating the tool. There is an easy file sharing mechanism for document access and navigation across teams, as well as a variety of integrations available across the application, including Google Suite, Slack, and Zoom. Zoom calls will pop up directly in your Nifty workspace so you can easily connect with your team.. Nifty even makes it easy to seamlessly shift your projects from other project management software to their platform via their importer.
Through the use of project milestones streamlining and elevating your team's work is actionable and intuitive . If you are looking for even more features such as time-tracking, reporting, and budget tracking, Pro and Business plans are the better options for you.
Pricing:
Nifty offers a generous

free forever plan

with unlimited users, tasks, and guests.

The next tier up is the starter plan at $5/user/month with custom fields + time tracking.

The Pro Plan begins at $10/user/month and includes everything in starter plus automations and cross-project overviews.

And a truly unlimited plan with Custom Roles + Permissions, Team Workloads, and Microsoft SSO and more for $16/user/month.
Compare all Nifty pricing plans in detail here 
Get 15% Discount off any plan for life using code: NIFTYTIME15
Ready to give Nifty a try? Start a free trial now — thank us later!
2. Asana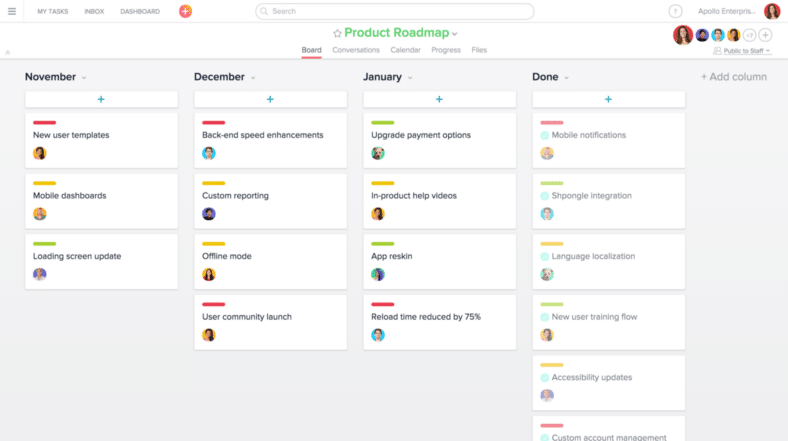 Asana makes project management easy and fun with a surprise celebration when marking a task as complete. You can easily transfer tasks across different boards. Never miss a deadline again with Asana's clear cut task management.
Its workload management feature gives managers visuals and notifications to track when team members have been assigned too much work. This is shown through graphs to easily compare where work can be reassigned. There is also an option for setting recurring tasks which allows for more efficiency when tracking work. Similar to Nifty, Asana also allows for integration of softwares such as Microsoft Teams, Tableau, Slack and Gmail.
Pricing: You can start with a free account that includes all of the project essentials. Asana's Premium package is $9.99/user per month and includes additional dashboards, admin consoles, and private projects. The Business tier costs $19.99/user per month with portfolios, goals, and custom rule builders.
3. Trello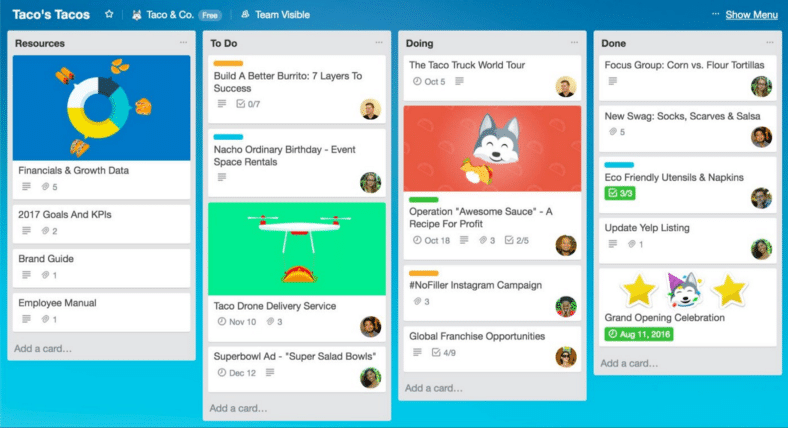 Upon first use, Trello appears to be a top collaboration application for a virtual workspace. It's simple to move tasks to different lists and tag other team members for collaboration. Unlike Nifty, Trello doesn't provide a straightforward option to chat with team members nor does it show who is online at the moment. From a project management perspective Trello excels, but communication and collaboration doesn't appear to have as much support in comparison. Workflow is easy on Trello but it may require other applications in combination with it for a team to successfully function.
Pricing: Trello offers a free version, but if you're ready to move to a paid plan, you have two options: Business Class, for $9.99/user per month, and Enterprise for $20.83/user per month. Both paid options offer power-ups which add even more opportunities for productivity. The free version does not include power-ups.
4. Slack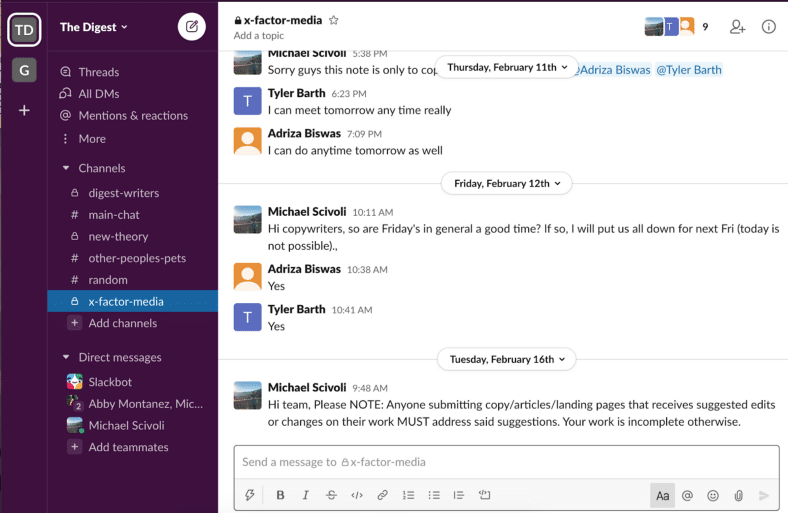 Slack has become fairly prominent in the virtual workspace environment. It allows for easy communication to team members. It shows when users are online and when they have turned off notifications for the day. The application runs smoothly and is typically used in combination with other project management softwares to track workflow. Slack is not as task oriented as some of the other options. Though you can take notes and communicate easily, workflow doesn't have a separate tracking to manage multiple projects.
Create specific channels for every project, team and ideas to keep everything in a central location. Brainstorming is made easy through collaboration on channels. You can even collaborate with other businesses across Slack. Video chat is even available directly through the Slack application.
Pricing: Slack is available for free to small teams that want to try Slack for an unlimited amount of time. Standard for small- and medium-sized businesses is $6.67 USD per month and Plus for larger businesses or those with additional administration needs $12.50 USD per month. There is also an Enterprise option as well that requires contact of Slack sales for pricing.
5. Monday.com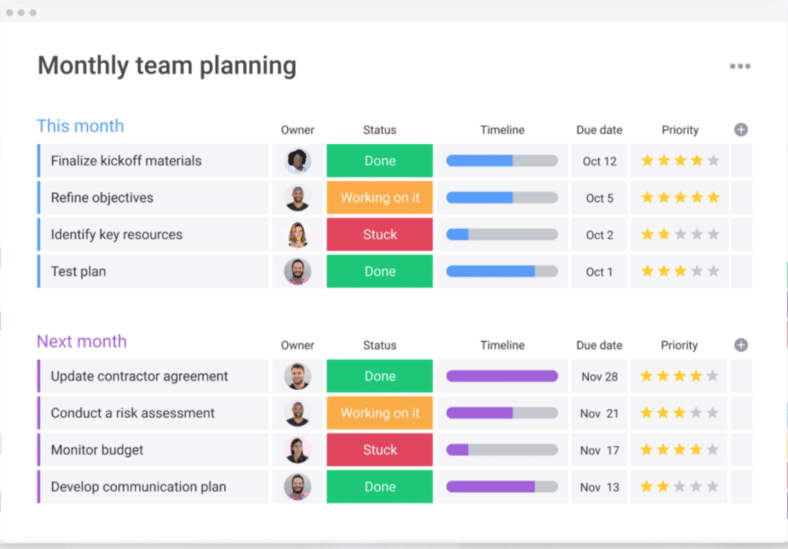 Monday.com is a highly efficient project management software that allows for easy project tracking, planning milestones, timelines, to-do lists, and portfolio management. It can be signed into with Google, Slack or LinkedIn making for easier integration across platforms. It has communication and collaboration directly on taks to keep everything in context. There is a stream for team workflow and weekly updates so information is easily accessible to any team member. Monday.com is a great option when it comes to streamlining workflow across platforms.
You can even see how far tasks are moving along by viewing the timeline or determine how pressing a project is by its priority rating. It's easy to set up and download and there is an array of templates to select from to tailor your work feed to your needs.
Pricing: ‍Monday.com's Basic plan for smaller teams starts at $25/month for 3 users. Their Standard plan starts at $30/month and includes automation and integrations. Premium plans start at $59/month and Enterprise plans at $118/month, so there is a plan for every team size and structure.
6. Casual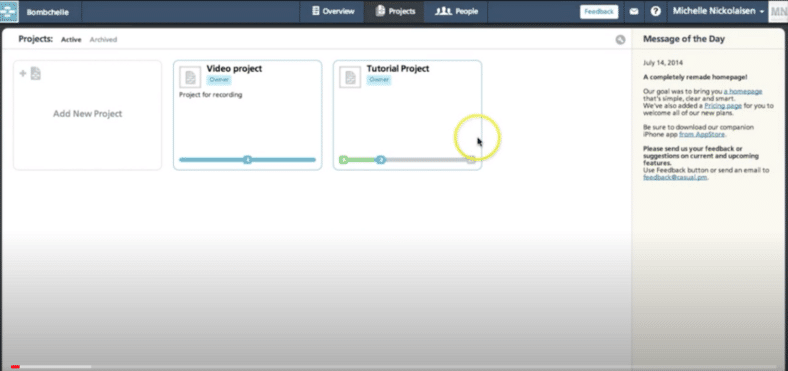 Casual is a solid application for visual task and project management, making it easy to organize ideas just as they are visualized in your mind. Check in on projects, review tasks, notes and project history all within the app. Tasks are displayed as a flowchart for the convenience of visualization of what you're completing. This will keep you up to date on whatever the rest of your team members are working on.
Pricing: Casual has a 14 day free trial. For a Personal plan for 2 users and unlimited projects its $10 a month. A Starter plan allows for 5 users at $25 a month and a Team plan for 10 is $50 a month. There are also more options for larger teams.
7. Omniplan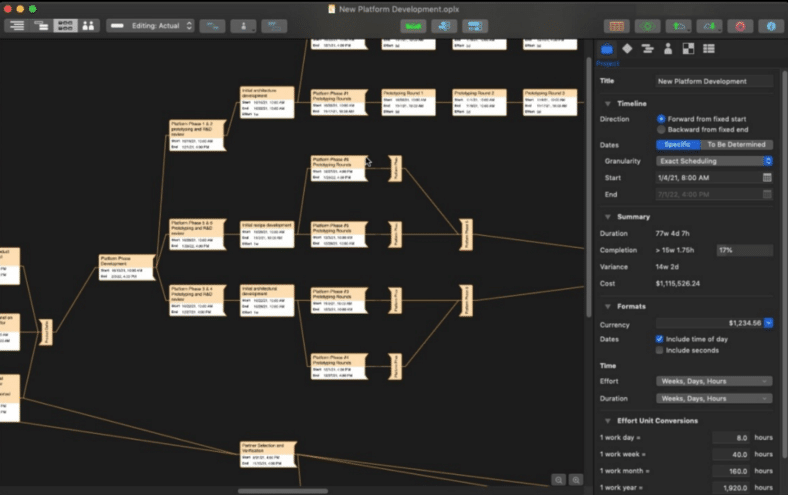 OmniPlan is designed to help you visualize, maintain, and simplify your projects. It breaks down tasks, optimizes resources, and monitors your entire plan all in one. Visualize project tasks in a Gantt chart or Network diagram. Automatically sync projects across multiple personal devices or collaborate with your colleagues and share every detail. Run Monte Carlo simulations to forecast milestone completion dates with varying levels of confidence. OmniPlan helps you manage projects that are as simple or complex as you need them to be — without the complexity.
Pricing: Omniplan is a paid option but it does have a two week free trial. With the free two week trial, you can try all of the features of Standard and Pro without buying anything. After the trial, you can continue to use OmniPlan to view documents for free.
8. Podio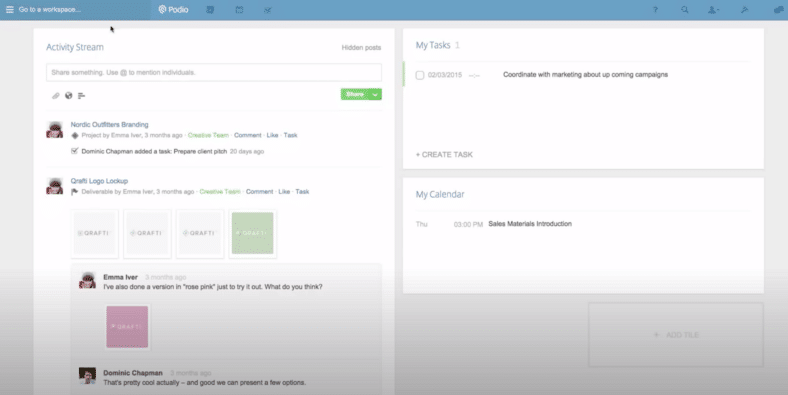 Podio boasts special features that other project management softwares lack. Features such as CRM and social intranet allow Podio to stand out from its competitors. It's a great app for medium to larger size team collaboration. It has clearly defined roles with easy administration of who has access to which workspaces. Communication is easy through in app messaging that allows for file sharing. Keep everything in the app for ease of collaboration with your team. You can even tailor the processes to match names and terms used by your team.
Pricing: There are four different packages: Free, which is free for up to five employees and five external users; Basic, which is $9 per month per employee; Plus, which is $14 per month per employee, and Premium, which is $24 per month per employee
9. Basecamp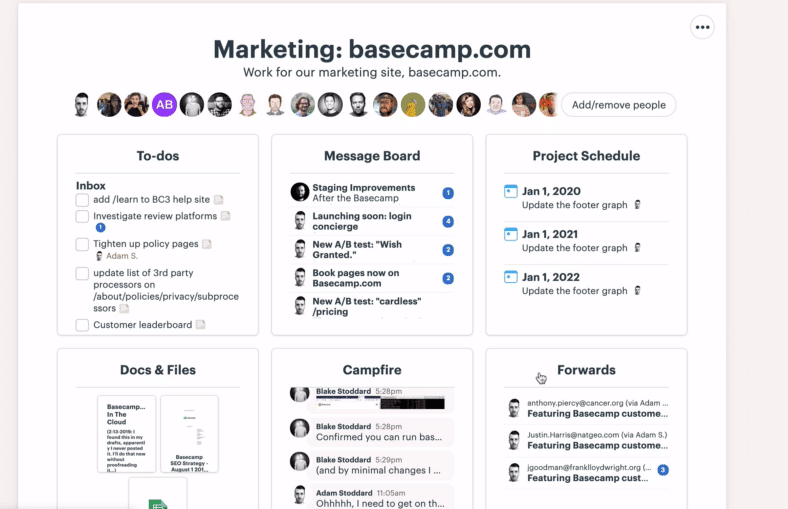 One of the best known project management softwares, Basecamp is great for organizing projects into a central location for everything. It also has the ability for to-do lists, notes, events, files, and more. Easily separate teams and projects to keep on track. Instead of emailing back and forth, comment on posts made within your workspace to keep all information together. There is even a chat option for fast communication and collaboration with your team.
Pricing: It is user-friendly, and has a free 30-day trial period. After that, the plan is $99 per month.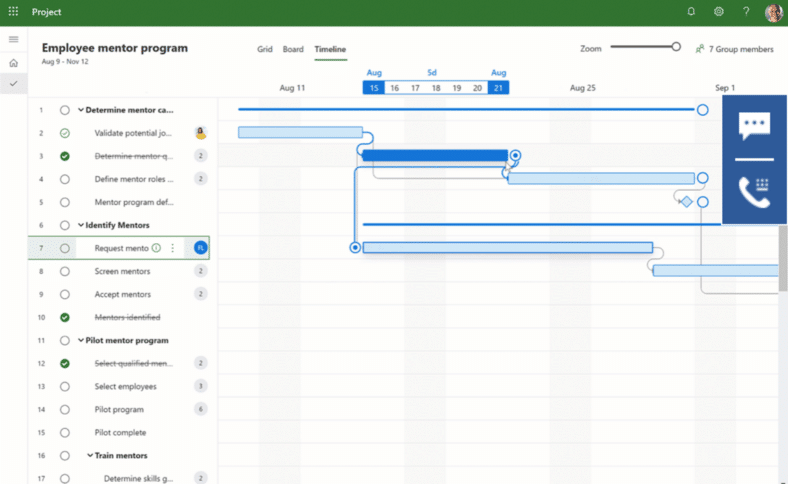 One of the biggest names in project management software is also one of the most commonly used. In reality, MS Project is actually fairly difficult to use in comparison to others on the market, but it has a lot of features that are popular with project managers, which is what makes it worth including on this list. You can customize reports, track burn rates, and stay on track until projects are complete.
Pricing: The basic plan starts with $10 per month, which allows you project team members to collaborate in the cloud, via web browser or mobile. There are additional plans for larger teams as well.