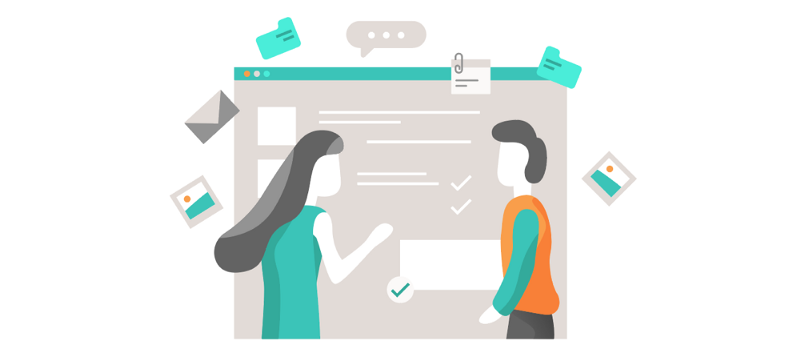 What I found out after 5 years of building 100+ products
Hi, I am Shiv, founder and CEO at Nifty. I'm here to tell you something you probably already know. Project management is broken…
…or rather, it was never quite put together in the first place. My product team must have lost at least 1 hour each day juggling multiple project management tools.
Here's is a typical project management flow:
Create project docs and requirements in one tool
Deliver the documents in a second tool
Store project assets in a third tool
Discuss project milestones with a client in the 4th tool
Discuss the project internally in a 5th tool
Track progress in a 6th tool
Moreover, we have to pay for all of these…
Time is money, and spending more time using more tools is even more money.

The flow is a mess and results in…
Lack of progress — 37% of projects fail due to lack of clearly defined project milestones (source)
Miscommunication amongst team members — 57% of projects fail due to breakdown in communication (source)
Project chaos — 39% of projects fail due to lack of planning, resources, and activities (source)
Delayed decision-making — 78% say their project requirements are out of sync with the business (source)
Being a product team, we faced these problems first-hand.
Then I asked around to see if other teams faced the same challenges — and learned that we weren't alone.
Introducing Nifty
Nifty aims to shift all-over-the-place into all-in-one-place. Nifty has already transformed the way we and thousands of other productive teams manage their workflow.
We no longer manage tools, we are back to building products. And it feels better than ever before.
Here are a few key changes Nifty has brought:
We're losing less time. Discussions, Tasks, Docs, Milestones, Files are now consolidated into one ecosystem.
We're more transparent. With transparent project milestones and deliverables we don't have to guess the stage of the project we're at.
We're more streamlined. Our teamwork and our client management is in one centralized workspace.
We pay less. Instead of subscribing for 4–5 other tools we pay a single price (yes, we pay for our own product 👍 ).
Give Nifty a try. It's free to try. Sign up here! 🎉
~ Shiv Kapoor
Founder & CEO