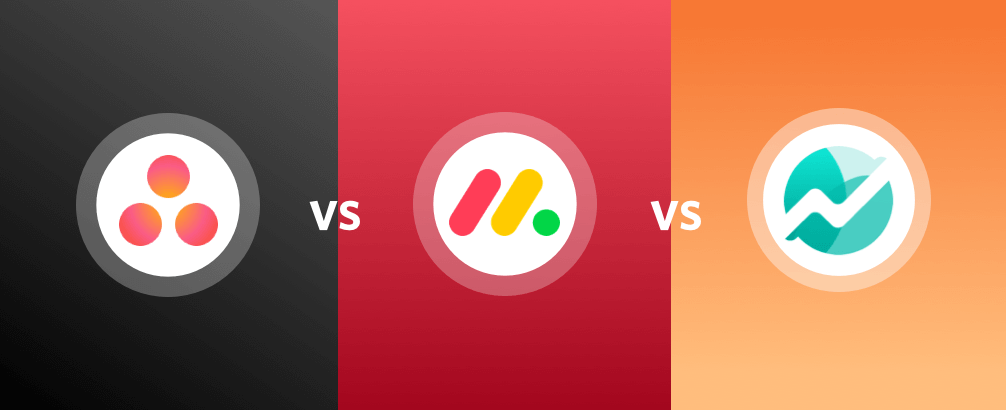 With a rapid rise in remote work, the need for a modern collaboration and workflow management solution is high in demand. Asana, Monday, and Nifty are three such platforms that have seen a fast growth with organizations adopting a digital workflow.
In this article, we will sum up the key differences of Asana vs Monday and Nifty. 
What is workflow management?
The workflow collaboration experience has been in rapid evolution in recent years. What was considered at best a niche field ten years ago is now debatably the hottest space in tech, and innovation is moving at breakneck speeds to round out a product's offerings. But before we discuss where the market sits today, let's understand the journey to see how some of the major players have shifted the market at important points and in important ways.
A great trio of products to evaluate how the market has evolved (and who spurred these points of evolution) is Asana, Monday, and Nifty, as these three stand as unique experiences that were founded at different periods of time with the goal of solving different pain points.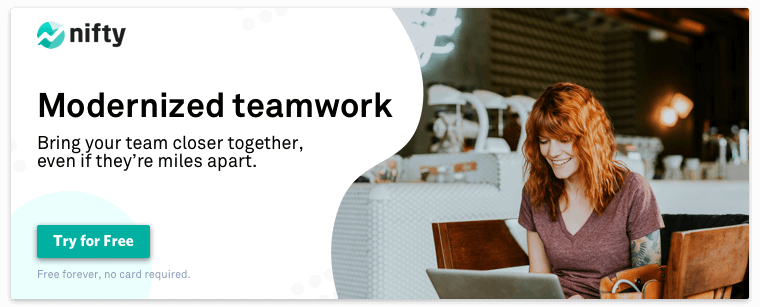 Asana Review
Tasked with improving the productivity at the then-exploding Facebook, Asana co-Founders  Dustin Moskovitz and Justin Rosenstein left the social media maven in 2008 to focus on their modern approach to team collaboration that would go beyond the simplistic limitations of Basecamp. Named after the Sanskrit word for "yoga pose," Asana's goal was to unite teams around dynamic ways of working. After a few years under wraps, Asana was officially launched from Beta in November 2011 and was available commercially by April of 2012.
Asana's emphasis since has been around 'teams' (no, not the Microsoft tool). Teams huddle around boards in Asana, and this concept afforded more scalability than Basecamp, especially when you take into account the ability for a task to be linked across multiple boards to imply its impact on different teams or even departments within an organization. This broadened the appeal of productivity tools in corporate work environments past what Basecamp's admittedly service team-oriented offered, and created a mainstream tool for product teams to adopt.
To this day, Asana's niche remains with product teams–and while the tool may forway into marketing and some service workflows–it is a decidedly "non-technical" tool in that it relies on an approachable user experience to win over teams that wouldn't dare touch Jira yet needs something more in-depth and robust than a Trello board. That said, it's purported approachability is certainly worthy of being questioned, as it is entirely absent from the user-voted G2's Top 20 Easiest to User Project Management Softwares.
Asana has expanded to offer more features to fit in line with it's shift upmarket, such as reporting and goal tracking, but hasn't widened it's target user base as much as some of its competition. In this way, Asana sees itself as a valuable piece of a company's tech stack, but not exactly a "subscription killer" that will allow you to consolidate otherwise segmented workflow experiences.
Monday Review
Founded by Roy Mann, Eran Kampf and Eran Zinman in 2012 (just after Asana's public release), Monday.com originated as "daPulse" – a pulse being a united workstream of tasks. It wouldn't be until many years (and rounds of funding later) in 2017 that daPulse would rebrand to Monday.com, perhaps with the goal of evoking itself as the solution to the most hectic day of the week.
Monday's approach to workstream management was slightly more interactive and intended to be more simplified than Asana. Popularized as a list view with colorized stoplight-statuses, Monday's goal was to reduce a lot of the hubbub around task management to a simple to manage view from which status insights could be gleaned quickly and efficiently. One of Monday's core issues was that for how simple the experience was, it was surprisingly complicated to set up and implement, making it feel like a lot of effort to yield lackluster results.
While Monday continued to plod through user experience, its release of conditional if/then automations electrified the value of the product. Suddenly actions within the platform could be automated, reducing the manpower behind some of the menial aspects of daily task management.
Monday's maturation past automations has continued, such as introducing a timeline view and walking back it's militant stance against gantt charts in a blog which is unfortunately nowhere to be found on the current internet. Recent changes to its UI aims to simplify the experience further with moderate success, but it still ranks perplexingly low in many usability rankings, such as Gartner Market's Software Advice  2021 rankings for Best Workflow Software where it struggles as an extreme outlier in both usability and customer satisfaction.
Monday's tool continues to grow with it's recent release of Workdocs, signaling it's willingness to tread closer to the all-in-one experience that is a growing expectation in the workflow space set by our next solution.
Nifty Review
Founded by Shiv Kapoor in 2017 based on his disappointment with the current fragmented choice of workflow solutions, Nifty was created with the lofty goal of offering an all-in-one platform that can see a project through its entire life cycle. Built for and by his application design and development agency Creative360, Nifty carved out a place for everyone and everything within it – Milestones for managers to track progress, tasks to focus on individual initiatives, integrated (and native) docs to consolidate copy and documentation, even project and team level chats so clients and team members can have the appropriate conversations channels in the same experience.
Launching around the time where Slack's rise to workplace stardom was hitting full stride, Kapoor's vision of the consolidated workspace (and the ultimate subscription killer) was considered by some to be incredibly risky and infeasible. It seemed to stand opposite of Slack in that it viewed communication as a means to an end rather than a standalone experience. Nifty's thesis regarding messaging–that dedicated messaging tools create unnecessary communication due to their inherent adjacence from where work is actually stored and managed–proved to be prescient amid the remote-focused pandemic where employees burned out rapidly on Slack due to its propensity to consume the gap between work and life.
With its top-tier ease of use and subscription-killing array of features, Nifty challenges current and upcoming productivity tools to offer a solution that emphasizes user experience from both a usability and feature standpoint. With Microsoft's ever-expanding product suite looming large and a hot, bold upstart in Nifty challenging what consolidated productivity means, some of the old guards of the workflow space will be forced to double down in their conviction as stand-alone pillars of value, or expand what their offering to capitulate to growing expectations of features and usability in end users. 
Choosing the right Tool: Asana vs Monday vs Nifty for you 
Choosing between Asana, Monday, and Nifty is more than just understanding the differences in costs and features; it's about aligning with a vision of what it means to be productive. Asana has grown into the elder statesman of productivity that believes doing one thing moderately well is worth its own weight in your tech stack and annual budget. Monday works to reimagine itself and push its own boundaries further, if only in baby steps that seemingly lead in disappointing directions. Nifty believes that a united team that is empowered by a powerful yet approachable platform unlocks everyone's potential and gives your teammates the latitude to spend less time answering check-in chats and more time on the parts of work that they love.