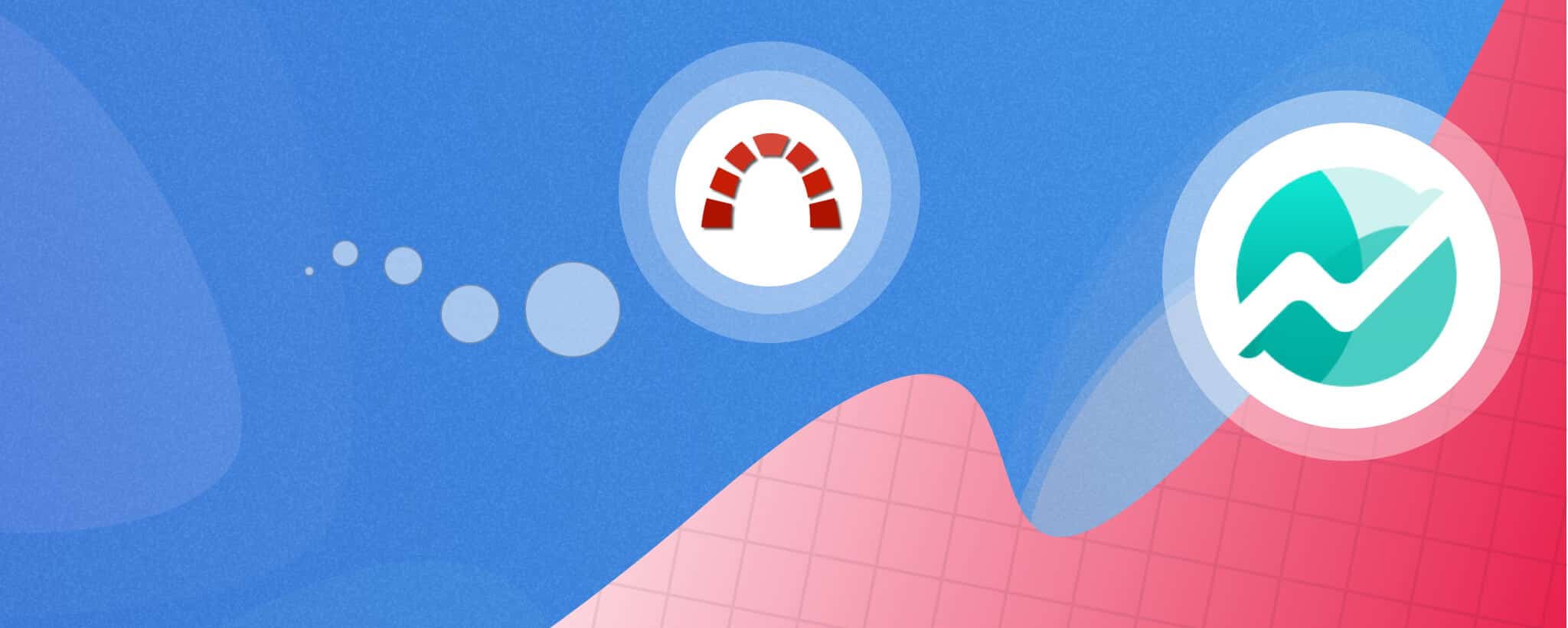 Redmine is a project management application, used best for tracking issues and tasks. Like many applications with the same purpose, it can be used for teams to collaborate, track bugs, add features, or decide on steps needed to continue a project. Additionally, it allows users to visual track and plan with the use of Gantt charts. 
It can be described as a flexible project management application written using Ruby on Rails framework. It even has a G2 score of 4 stars out of 5, which is higher than most applications. Redmine is very convenient to track support tasks for your organization and identify efficiency levels of your teams. This is a solid option for tracking workflows, however, when it comes to the user interface, it could improve how user-friendly it is. 
Out of all the project management applications on the market, Redmine is just one among many. Where some project management applications may have exactly what you need, others may fall short and not have the right impact for your organization. Instead of spending all your time and money testing out the available options out now, we have provided a list of the top ten Redmine alternatives below!
Redmine uses:
To do lists

Track issues

Workflows

Keep information in one place

Discussion

Make announcements

Cloud based access
Redmine lacks:
Interface can appear a bit outdated

Confusing for first time users

Installing plugins can be tricky

Not many visual features

Nifty provides Redmine with a topnotch alternative, with a G2 score of 4.7 stars out of 5. This near perfect score is just the tip of the iceberg when it comes to all that Nifty is capable of taking on for your organization. It is your all-in-one solution for project management, team collaboration, and task management. Whereas some project management applications may  require you and your team to download other applications to accomplish all you need to get done, Nifty does it all. Use time tracking to ensure efficiency among your team members or the chat feature to easily collaborate. Easily assign tasks and subtasks to keep everything in order and on schedule. With Nifty, you won't have to worry about anything falling through the cracks. It is easy to use and has a user-friendly interface that even gives you a project overview screen to visualize your workload. 
Nifty vs Redmine
Up to date interface

Time tracking

Workflows

Chat feature

Task creation and assignment
Pricing:
Nifty offers a generous free forever plan with unlimited users, tasks, and guests.
The next tier up is the starter plan at $5/user/month with custom fields + time tracking.
The Pro Plan begins at $10/user/month and includes everything in starter plus automations and cross-project overviews.
And a truly unlimited plan with Custom Roles + Permissions, Team Workloads, and Microsoft SSO and more for $16/user/month.
Compare all Nifty pricing plans in detail here 
Website: www.niftypm.com
Sign up to try Nifty for free here 🚀
For the organizations that are more task oriented, Asana is another alternative to Redmine. In comparison it is easier to set up and provides better support. It helps teams manage and coordinate their work by making plans, processes and responsibilities clear. Through Asana, your teams will be able to increase productivity, organization, and their ability to manage all their tasks and projects. There is even a desktop version to make it easy to rearrange and confirm tasks as you complete them. A drawback to this application is that it is more expensive but it does have a free feature for those hoping to get started with this tool. 
Key Features
Easier set up

Better support

Assign tasks

Track tasks
Pricing: $10.99/user a month and $24.99/user a month depending on feature requirements
Trello is another collaboration tool that organizes your projects into cards and boards that can easily be moved and reorganized. It will give you an easy to see visual of what's being worked on, who is working on it or assigned to it, and how far along it is in the process. Compared to Redmine, it has an easier set up, better support and is more usable. You can even easily add attachments to cards or boards to easily share with other team members. The free-flowing UI for moving tasks that don't follow specific lines, make it more flexible than most applications. A drawback for some who use Trello may be that tasks have to be opened up to view more information.
Key Features
Rearrange cards and boards

Task management

Mobile availability

File uploading

Timesheets

App integrations

Automatic notifications
Pricing: free for individuals and teams hoping to improve productivity or $10/month for teams up to 100 that need to track multiple projects and visualize work in a variety of ways
Familiar to most people due to the big brand name, Microsoft Project can be used as another option to Redmine. It allows you to get started quickly and execute projects with ease through built in templates, familiar scheduling tools, and access across devices. This all works to increase productivity for project managers and your teams. This is another alternative to Redmine for better support, but in comparison, it also is slower to reach ROI and is more expensive. Compared to most project management applications, it has great integration with other Microsoft products, such as Office365 and APIs for integration with databases and other systems. 
Key Features
Simplify project planning and scheduling processes

Gantt chart

Project map

Calendar view

Project budgeting

Risk analysis
Pricing: Plans start at $7 a month for essentials or premium at $55 a month
Next on the list of Redmine alternatives is Wrike. Wrike is an all-in-one project management software that helps remote and co-located teams get more things together. Similar to Microsoft Project, it is better at support but slower to reach ROI and is more expensive. It is a versatile DWM platform that delivers advanced work management software that is both powerful enough to meet the needs of the enterprise yet flexible enough for casual project managers across any departments. It has integrations with all of the best in class tools to ensure you are getting solutions that suit your needs. The Wrike platform will empower and bring out the best in your team through efficiency and productivity. 
Key Features
Gantt charts

Workflow view

Resource management

File and task management

Templates

Integrations with other tools

Milestone tracking
Pricing: Free plan for unlimited users or a professional plan for $9.80 a month
Open Project will allow your teams to efficiently plan, steer and communicate within all your projects. Compared to Redmine, it allows for easier set up and easier admin, but it is more expensive. Unlike most project management applications, it can be used on it's very own server, without the use of the cloud. It is also open source and even free for the standard version. Open Project regularly makes updates to their software, which also has a very intuitive interface for you to easily bounce between projects. Through its wide range of usage, Open Project makes a great alternative to Redmine. It still may have some limitations with software, lacking automation and limited budget management, but there is no doubt Open Project will only continue to improve with every update. 
Key Features
Project planning

Collaboration

Task management

Bug tracking

Kanban

Agile

Scrum

Budgeting

Time tracking
Pricing: Free plan in the community edition or around $5 a month for the enterprise edition
As a project management application, Basecamp is very popular among users. In comparison to Redmine, it has an easier set up and better support, but this better quality application comes at a more expensive price. It is web based and can be used for everything from to-dos, files, messages, schedules, milestones and more. The ease of its UI makes it appealing to most clients due to it making it easier to onboard and keep frequent communication while preventing the overloads of emails and calls. If you are hoping to get time tracking out of your project management application, Basecamp integrates with third party time tracking vendors. This is a Redmine alternative that will improve efficiency in managing client projects and internal marketing. 
Key Features
Easier set up

Better support

Messages

Schedules

Milestones

To-dos

File
Pricing: $99/month flat
Teamwork.com is an easy to use online project management software application that helps managers, staff and clients work together more productively online. Compared to Redmine, it is better at support and easier to set up, but still a more expensive option. Use Teamwork to manage everything from delivering client projects, to executing marketing campaigns, to sprint planning and product launches. It helps to achieve maximum productivity and is of great benefit to the work team in daily tasks. Teamwork even allows you to easily extract reports at the end of the month so you can view how many tasks are completed and by whom. This makes it a great application for project managers that want to see the work of their team members. 
Key Features
Better support

Easier set up

Extract reports

Task planning

Custom notification settings
Pricing: free option along with a $10/user a month and $18/user a month depending on feature requirements
Another Redmine alternative, Smartsheet, is an intuitive online project management and collaboration tool. It has a familiar spreadsheet-like interface, paired with file sharing and workflow. This is another option with better support and an easier set up, but still costs more than Redmine does. Over 90% of Fortune 100 companies and over 75% of Fortune 500 companies rely on the Smartsheet platform to connect their enterprises. It makes it easy to follow information on new leads, jobs in progress, vendor contact information and much more. Through automation, Smartsheet allows users to avoid repetitive work such as alerts, reminders, moving rows, all to help users to be more organized.
Key Features
Project reporting

Resource management

File management

Gantt chart view

Calendar view 
Pricing: Starts at $14/user per month with a more feature rich package beginning at $25/user a month. They also have an enterprise tier that you can contact their sales team to learn more about.
TeamGantt is our final alternative to Redmine and is an effortless project planning and collaboration application. Through its intuitive gantt charts and task level communication with file sharing, never worry about work being forgotten again. It is better at support, has easier set up and is easier to do business with. Users find it effortless to use and straightforward for users to see where you should be at in a project. It allows for color coding which makes it much easier to distinguish between who is working on what tasks. Viewing projects through a Gantt chart will bring everything to life for your team. It even has a timesheet so that your team won't have to download another application to track the time spent on work. 
Key Features
Drag and drop for schedules

Linked discussions

Customizable Gantt chart view

Time tracking

Task filters
Pricing: TeamGantt has a free option for one project with unlimited users or a standard plan at $9.95 a month for unlimited projects.