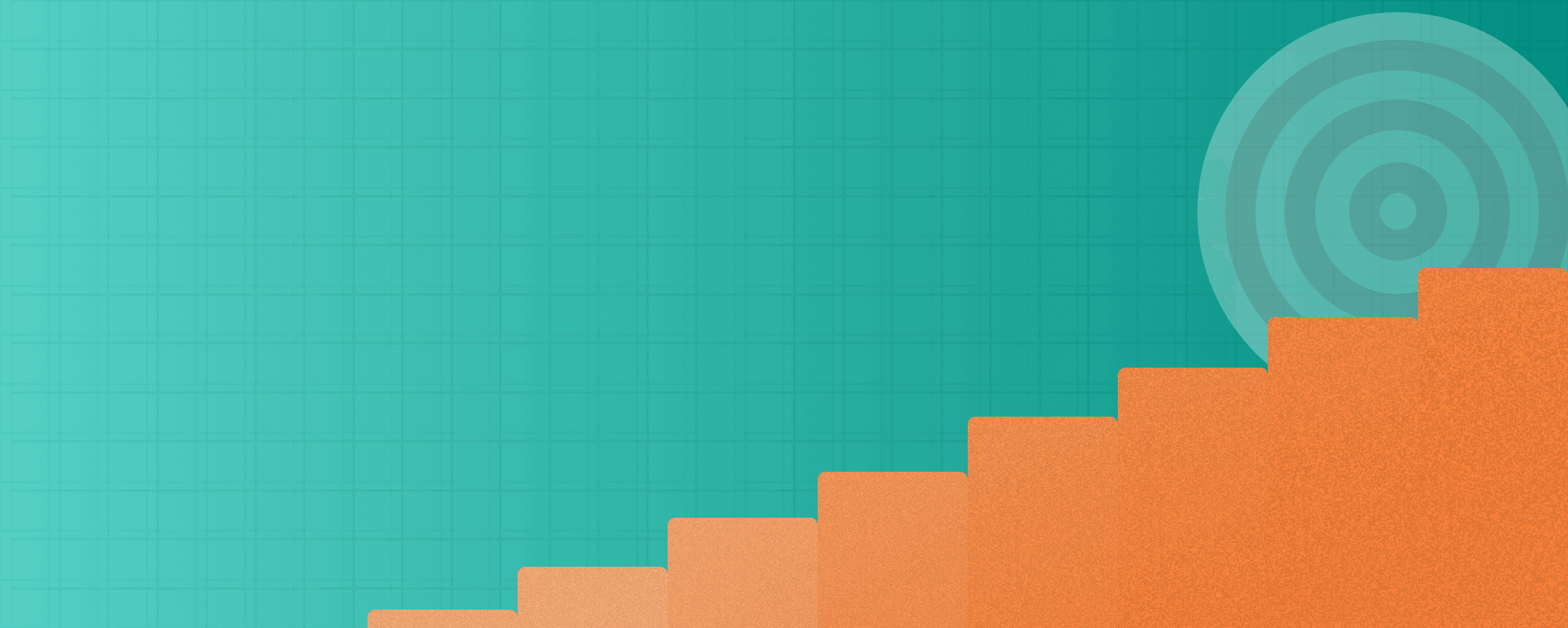 Are you struggling to progress in your career? Do you feel like you need help to reach your full potential?
While some people are content to stay in the same job for years, others have a burning desire to progress and better themselves constantly.
If you're ambitious and want to get ahead in your career, you must set some professional goals and write them down. Writing down your objectives will give you a path to walk along and ensures that you're automatically 42% more effective in achieving your goals.
But what are the right kind of goals to set? Setting the right goals can make or break the next few years of your life, as focusing on the wrong thing can lead you down a dark path.
With this in mind, in this article, we'll give you the best tips on setting the right professional goals for work, with some examples to help you get started.
As such, by the end of this article, you'll better understand what you need to do to take your career to the next level.
What Are Professional Goals, And Why Should You Set Them?
Professional goals are the things you want to achieve in your career. They can be long-term goals (like getting promoted to a senior position) or short-term goals (like completing a project on time and under budget).
From setting stretch goals that push you out of your comfort zone to learning new skills that make you more valuable to your employer, professional goals have many benefits.
Not only will having goals give you something to aim for, but it can also help to focus your efforts and make sure you're making the most of your time at work.

If you need help figuring out where to start or are struggling to come up with goals that are right for you, don't worry. In the next section, we'll give you all the questions you need to ask yourself to get started.
How Can You Determine What Your Professional Goals Should Be?
The following are some of the essential questions when setting professional goals.
What Do I Want To Achieve?
Knowing what you want to achieve is the first step in setting realistic and achievable goals. It would help if you had a clear idea of what success looks like. With this, it will be easier to measure your progress and determine whether or not you are on track.
What Are My Strengths And Weaknesses?
Self-awareness is critical when setting goals. You need to know your strengths and weaknesses to set goals within your reach. If you set goals that are too ambitious, you will likely become frustrated and give up. On the other hand, if you set goals that are too easy, you will not be challenged and may become bored.
What Are The Available Opportunities?
You also need to be aware of the opportunities available to you. If there are no real opportunities for achieving your goal, then it is time to reassess. This does not mean that you should give up on your dreams, but it does mean that you may need to adjust your strategy.
How Much Effort Am I Willing To Put In?
Another essential factor to consider is the effort you are willing to put in. If you are eager to do the necessary work, you will likely achieve your goals.
What Is Essential To Me In A Job?
When setting goals, you should also consider what is important to you in a job. This will help you find a career that is fulfilling and satisfying.
What Are My Short-Term And Long-Term Goals?
You should have both short-term and long-term goals. Short-term goals can be achieved within a few months or years, while long-term goals may take several years to complete. Having both types of plans will help you stay motivated and on track.
What Are Concrete Examples Of Professional Goals?
Now that we've shared the above questions let's focus on a few concrete examples.
With each of the following goals, notice that specificity is key. The more specific the goal, the easier it will be to measure your progress and determine whether or not you are on track.
For each example, we'll also share some comments about the goal's validity.
A Promotion To A Management Position Involving More Responsibility Within The Next Two Years.
While this could be a good goal, it's essential to be specific about the management position you're aiming for. What responsibilities do you want to have? What kind of team will you be managing? How many people will be on your team?
Completing An Industry-Recognized Certification Within The Next Two Years.
Again, specificity is critical. Which certification do you want to complete? What will this certification entail?
For example, if you're in the marketing industry, you should get certified in Google Analytics or Inbound Marketing. You should get the best project manager certification if you're a project manager. Similarly, If you're in the IT industry, you should become certified in a specific type of software or hardware.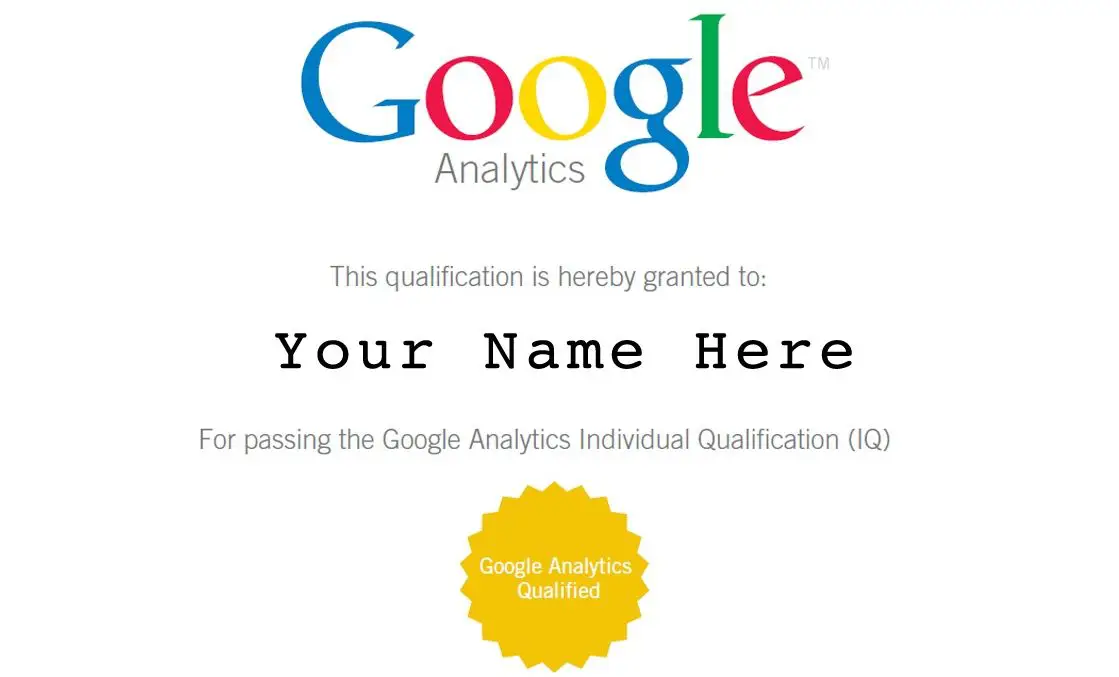 A 10% Salary Increase Within The Following Year.
For example, a salary increase would be a specific and measurable goal. To increase your chances of achieving this goal, it's essential to plan how you will achieve it. For example, you might need to take on additional assignments or responsibilities at work, or you might need to get a promotion.
Also, consider that 10% is relative. If you're making $50,000 annually, a 10% salary increase would be an extra $5,000. But if you're already making $300,000 annually, a 10% salary increase would be an additional $30,000, which is a significant change within a year.
Use eCommerce Project Management Tools To Build A Minimum Viable Product And Get It To Market Within Six Months.
This is a specific goal that can be easily measured. Moreover, eCommerce project management uses various tools that can help you track your progress and ensure that you are on track when reaching your goal. These include asset management and task management and usually come with the proper templates for the job.
Becoming A Best-Selling Expert In A Sub-Specific Area Of Your Industry
To achieve this goal, you will need to become an expert in a particular area of your industry. This could involve taking courses, attending seminars, or reading books on the topic. You will also need to create a high-quality body of work.
Knowing the subject matter isn't enough, though; you must also be able to communicate your knowledge to others. This could involve writing articles, giving speeches, or teaching classes. As you can see, a lot goes into becoming a best-selling expert, but it is undoubtedly an achievable goal.
Developing A New Skill Set That Is In High Demand, Like Coding Or Extensive Data Analysis
This goal involves developing a new skill set that is sought out by lots of people. This could include taking courses, attending seminars, or reading books on the topic. You will also need to practice using this new skill set to be proficient in it.
Once you have developed this new skill set, you will need to put it to use to show potential employers that you can use it. This could involve creating a portfolio of your work, writing articles about your skills, or even giving speeches.
Increasing Conversion Rate On A Product Page
This specific and measurable goal can use various milestones to track the project. This could involve split testing different versions of your product page, or it could involve changing the design or layout of your page.
It's important to note that increasing your conversion rate by even a tiny amount can significantly impact your business. For example, if you're currently converting at 2%, increasing your conversion rate to 4% would dramatically increase your bottom line.
Depending on your industry, some products can help with this type of improvement – and have been proven to do so. For example, Emotive, an SMS marketing growth platform, is proven to increase conversions from a typical 1%-2% to 10%+, which can go a long way in helping you achieve the goals you set.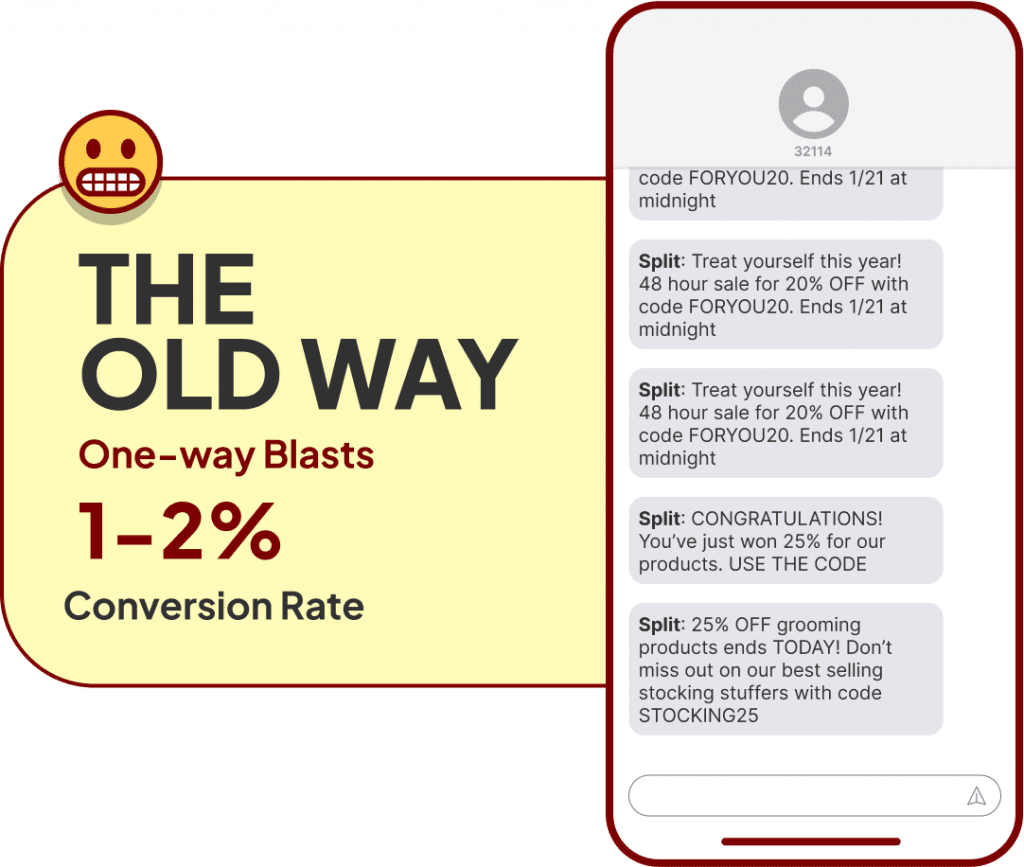 Finding A Mentor Or Coach Who Has Recently Accomplished What You Want To Achieve
Finding someone who has already achieved it can be helpful if you want to achieve a specific goal. This person can act as a mentor or coach, and they can help you learn from their experiences.
To find a mentor or coach, you can search online, attend industry events, or even reach out to your network of contacts. Today, there are many people offering online coaching services, so learn more about them before reaching out to them to make sure they can help you in achieving your business goals.
Once you have found someone willing to help you, ensure you take advantage of their knowledge and experience.
You could also use a public records search tool to help you find someone who has already achieved your desired goal. This tool can search for people based on their current or past job titles and even help you find their contact information.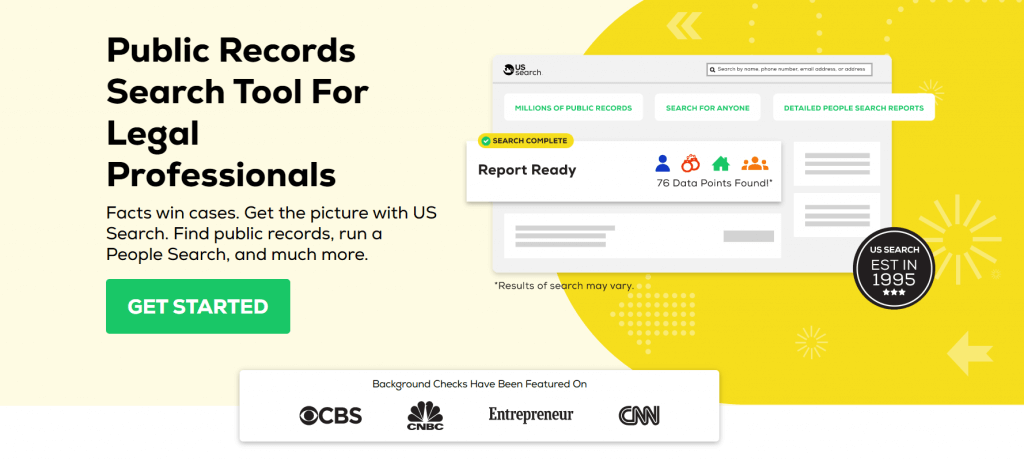 Typically used by legal teams to find contact details or business information of potential clients, an online public records search can also help you find a potential mentor or coach and make it easier to reach out to them.
Building A Personal Brand Known For Its Quality And Results.
If you want to succeed in your career, it is essential to build a personal brand known for its quality and results. There are many ways to develop such a brand, so getting creative is vital.
Building a personal brand can be a lot of work, but it is worth it if you want to achieve long-term success in your career.
Creating And Leading A High-Performing Team That Consistently Achieves Its Goals
Becoming a leader of a high-performing team is often part of setting product manager goals to help you further your career. This could involve taking on a management position or starting your own business.
Either way, leading a successful team requires hard work and dedication. You must motivate your team, set clear goals, and provide direction when needed.
If you want to lead a high-performing team, it is also important to surround yourself with talented individuals. This includes hiring the right people for the job and providing them with the necessary resources to succeed.
Landing A Prestigious Client Or Project Is A "Game Changer" For Your Career
If you want to take your career to the next level, another worthy goal is landing a prestigious client or project. This could involve working with a well-known company, or it could include working on a high-profile project. For this, you can use the Adzuna job search app to reduce the time spent looking for the right job ads.
In this situation, you will need to be able to demonstrate your value, and you will need to show that you are the best person for the job. While hitting this goal, you might also gain additional skills, experience, and exposure required to take your career to levels you never thought possible.
Tips for staying on track when the going gets tough
Setting goals is all good and is the first step towards achieving them. But it is only half the battle – the other half is staying on track when the going gets tough, and this is where many people fail.
There will be times when it feels like you are never going to achieve your goals, and there will be times when you will want to give up. But to be successful, you must find a way to stay on track.
Here are some tips for staying on track with your professional goals.
Look At How Far You've Come, And Remember Your End Goal.
Whenever you feel like you are not making any progress, it is essential to take a step back and look at how far you have come. It is easy to focus on the negative and forget your positive progress.
It can also be helpful to remind yourself of your end goal. Why did you set this goal in the first place? What will achieving this goal do for you? Keep your eyes on the prize, and remember what you are working towards.
Having performance analysis as part of your workflow can be helpful. Not only will it give you an overview of your progress, but it can also help to identify any areas where you may be falling behind.
Stay Positive And Have Faith In Yourself.
One of the most important things you can do when trying to stay on track with your goals is to remain positive and have faith in yourself. You need to believe in yourself, and you need to think that you can achieve your goals. Staying on track will be very difficult if you don't have faith in yourself.
Take Care Of Yourself – Physically And Mentally.
To stay on track with your goals, taking care of yourself physically and mentally is essential. When you feel good about yourself, it is easier to stay positive and motivated. But when you feel run down and stressed out, it is much harder to keep on track.
Make sure to get enough sleep, eat healthy meals, and exercise regularly. And if you are feeling overwhelmed or stressed out, make sure to relax and rejuvenate.
Get Rid Of Distractions.
One of the biggest enemies of goal achievement is distraction. When trying to stay focused on your goals, getting rid of anything that might distract you is vital. This might include social media, television, and even negative people.
If you want to stay on track, you need to be laser-focused on your goals. You can't afford to let anything get in the way.
Keep A Goal Journal
One of the best ways to stay on track is to keep a goal journal. This is where you can write down your goals, progress, and thoughts and feelings about your journey.
A goal journal can be a great motivator because it allows you to see your progress over time. It can also help to keep you accountable because you will have to face your goals every time you write in your journal.
Having a planner app you use daily (rather than a more traditional goal journal) can also be helpful. With features like setting goals and deadlines and tracking your progress, a planner app can be an excellent tool that helps you hit your goals.
Don't Be Afraid Of Doing The Boring Work
One of the biggest mistakes people make when trying to achieve their goals is that they try to take shortcuts. They look for the easy way out and avoid doing the hard work.
That said, we usually know what needs to be done to achieve our goals. But often, we are not willing to do the hard work necessary to get there. 
But to be successful, you need to embrace the tedious work. It would help if you did the things that are only sometimes fun but necessary to reach your goals.
Conclusion
Goal setting is a great way to improve your work performance and career prospects. But in addition to setting the right goals, it is even more important to stay on track. The above tips, examples, and resources will help you get on the right foot.