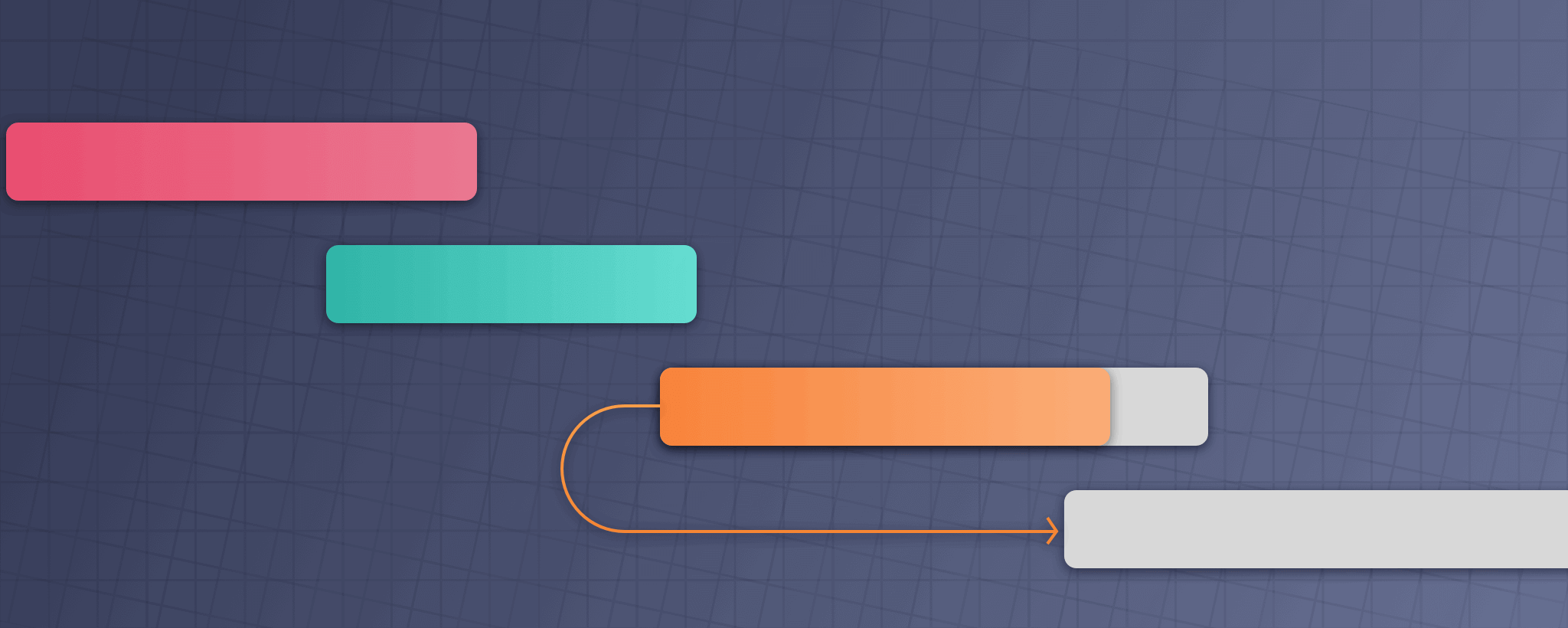 Traditional project management is a process that involves a whole range of potential traps and pitfalls that can cause disruption, delays, and, in some extreme cases, project failure. This places a particular emphasis on ensuring effective project management and building the strategies and approaches required for avoiding the mistakes that are typically encountered by any project, irrespective of its complexity and industry. Whether you're working on your first project or training inexperienced team members, project management 101 encompasses everything you need to know, from basic concepts to best practices. 
Defined as a temporary endeavor aiming to create a specified result or deliverable as efficiently as possible, projects are increasingly becoming the primary unit for organizing businesses, and particularly service companies, such as engineering and construction firms, consultancies, marketing, and advertising, film studios, and legal firms. Therefore, project management has become a booming sector with an expected growth of 33% over the next five years, facing rising demand and a limited supply of specialists. Irrespective of your specific role in the process – a director of management, a senior, or a beginner project manager, knowing the fundamental concepts and the common sources of rookie mistakes can help you better understand the process and ensure the successful completion of your business endeavors. So, let's dive right into the very essence of project management.
What is Traditional Project Management?
Project management can be defined as the use of particular methodologies, skills, and tools to achieve definite project objectives in line with the particular acceptance criteria and set parameters, such as scope, resources, and timescale. The restricted time frame is what distinguishes project management from management on an ongoing basis.
The 5 Phases of a Project — Effective Traditional Project Management Required at each Stage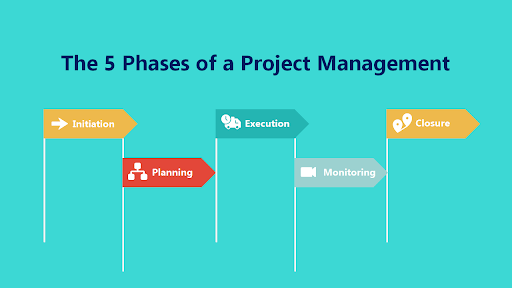 As a project manager, it's essential to know the phases of a project life cycle to avoid being overwhelmed when you encounter greater complexity of scope and tasks.
1. Initiate the Project
This is the initial step in transforming a vague concept into a concrete objective. It's when you define the first scope, set goals, budget, and expected timeline. You also get to identify project constraints, project manager's appointment, other stakeholders, and contact potential sponsors/clients to approve the project. 
2. Plan and Setup the Project
The planning phase involves documenting the project plans, defining the expected results and requirements, and setting the timeline. It entails establishing a range of strategies to assist your team in carrying out and closing the project phases. 
3. Work on the Project
At this stage, the plan developed during the preceding phase of the cycle is implemented. This is usually the most prolonged phase of the life cycle for project management, in which most resources are used. The execution team uses all the schedules, processes, and templates specified during the preliminary phases.
4. Track and Re-plan the Project
Any unforeseen circumstances that may arise will be addressed during this stage. It includes monitoring all activities and taking measures to guarantee compliance with the agreed scope, schedule, and budget so that the risk of project failure is minimized. The intended results are compared with the actual performance and the required adjustment is applied.
5. Close the Project
This is the last phase of the cycle which marks the project completion. Once the project is formally closed, the project manager ends all contracts and prepares the appropriate documentation. A report on the overall job success project shall be produced, and the manager provides the relevant information and documentation to the stakeholders.
Common Parameters of Traditional Project Management
1. Scope 
The scope is what the project aims to achieve and comprises all the work involved in accomplishing the project results and the methods applied. It's the rationale and the goal of the project. 
2. Resources
This refers to the necessary assets required to carry out the project efficiently in the form of human workforce, timeline, budget, project management tools, and project management software. The resources should be evaluated and allocated before the start of a project. 
3. Quality
Quality is satisfying stakeholders by delivering project outcomes according to the expectations of project recipients and the funding agency and entails adhering to quality criteria set by the sponsor and government laws and meeting professional standards. 
4. Business benefit
This is the value that the project is expected to provide for the organization through the deliverables it produces.
The combination of all four parameters helps to measure project management efficiency and cost-effectiveness.
Why do Organizations need effective Project Management?
The significant benefit of project management is that it aids in successfully administering projects, allowing you to address issues more rapidly. Following excellent practices is beneficial in many ways:
Enhanced Quality of the Project Work and Product

Effective Project Planning (resource management/progress tracking)

Streamlined Processes

Improved Risk Management

Improved Collaboration and Communication

Enhanced Business Reputation
Conversely, with over 50% of projects experiencing failure due to the underestimation of project management, lacking effective project management is likely to lead to time and money loss, inconsistencies, and poor performance.
Common restrictions of traditional project management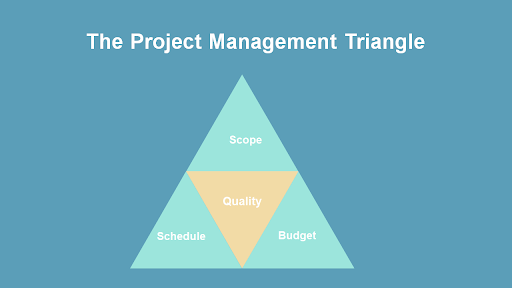 As all projects use estimations to set the timeline and budget for achieving particular goals, project implementation involves many uncertainties, risks & issues. Unforeseen changes might cause a project to be delayed, exceed the set budget, or have a smaller scope, making it necessary to modify the original plans and agreements with various stakeholders. 
Typically visualized through the project triangle, scope, timeline, cost, and quality are the four important limitations that any project must manage. The project manager's ability to consider these limitations and establish strategies and methods to keep them in balance is critical to the project's success.
Because the three sides of a triangle are interrelated, altering one of them impacts at least one other side, and all sides affect the center, or quality, the project triangle shows the process of balancing constraints. Not being able to achieve this balance would cause rookie project management mistakes threatening the entire project implementation. 
7 Common Rookie Mistakes and Everything You Need to Know to Avoid Them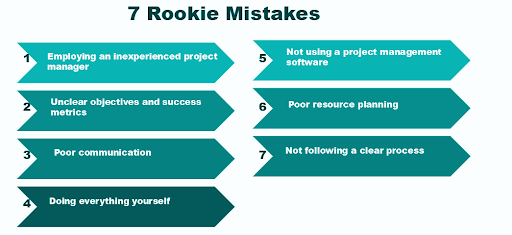 1. A project manager lacking experience
Hiring an unskilled project manager involves considerable risk. Although an inexperienced project manager can learn the ropes, the process of doing so may either be too slow or fail. To ensure the successful completion of a project, it is usually better to hire the most competent individual possible. Nothing can save a project if the manager lacks basic skills to run meetings or possesses poor communication, decision-making, and problem-solving skills.
When you look for a project manager best matching your project requirements, you need to make sure that they possess: 
A proven track record and experience, 

Skills that match the project's requirements. 

General managing skills, such as project plan developing, resource managing, and risk anticipating and handling.
2. Lack of clearly set objectives and success indicators
One of the problems with project management is the difficulty of coming up with a simple plan and well-defined objectives. As a result, team members will not be able to produce the expected results if they do not fully comprehend the project objectives. 
To prevent the failure of your project due to the lack of clearly set objectives and success metrics, make sure that:
Your team members grasp all they need to know right away.

You make use of best practices by professionals by adopting the D.U.M.B. approach – Doable, Understandable, Manageable, and Beneficial. You can adopt this approach to set clear goals and objectives.

You determine the most effective success measures for the project by asking your customer to help you in doing so.
3. Communication gaps
The inefficient communication between the teams and the parties involved in a project can be a serious project management mistake compromising your endeavour success. When there is a misunderstanding, everyone tends to point fingers and blame one another. Since project development is a dynamic process that may continuously undergo modifications, streamlined and effective information exchange is essential for ensuring targets and deadlines are fulfilled more easily and quickly. 
As a project manager, choosing a suitable method of communication is a vital task. Modern technology offers an extensive range of options you can use to guarantee that everyone is informed accordingly and thus avoid communication gaps in your work. You may decide to communicate through text messaging, phone call sessions, or face-to-face meetings. You can leverage ready-to-use SMS templates for quick communication with multiple team members. Maintain consistency, so that team members and stakeholders never miss an important project update and are tuned with choices, exceptions, and modifications.
4. Doing everything yourself
A project entails various tasks and aspects that would require specific expertise and as a project manager, discouraging any suggestions and ideas from your team isn't a wise approach to take. Moreover, regardless of the project size, it's pretty impossible to handle all tasks by yourself.
Project managers should pay attention to their team members' recommendations. So, don't ignore or discourage them from expressing their thoughts and ideas. Most team members prefer to remain quiet when a project manager ignores them or prevents them from expressing their opinions. This could cause project stagnation during difficult times and could lead to total failure. A good leader will build a team of skilled personnel with the expertise required for the project, build a productive and positive work environment, and make use of the team's full potential to ensure successful project development and completion.
5. Not implementing a project management software
Project management is a valuable tool that may benefit businesses of all sizes. It helps you plan, visualise, control, and analyse the work involved in your projects. With improved workflow management, task prioritization, and team collaboration, project management software significantly boosts your chances to ensure successful project completion and deliver the expected results and business benefits.
The purpose of project management tools is to streamline the whole project development by assisting managers in project planning, executing, and monitoring. If used correctly, this software will help you improve resource efficiency and project tracking, irrespective of how complex and large the project is.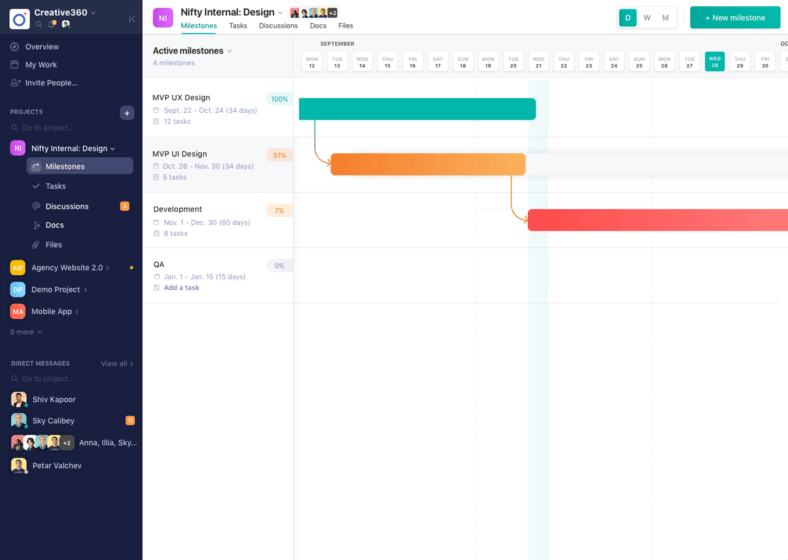 Everything from project planning to task and time management, team collaboration, and reporting may be made easier using project management software. The instruments of today are sleek, quick, and cost-effective. Spreadsheets and other standard office applications may be used to assist control budgets, analyze risk, and manage scope.
When searching for the right project management tool, some features to look out for include: 
Integration of chats 

Tasks 

Docs 

Calendar 

Meeting tools 
This helps to bring your team and clients together in one simple yet powerful app. Competent project managers are always aware of how to get the most of the available technology and resources.
6. Poor resource planning
Inadequate planning is likely to lead to running out of resources in the course of the project development. It can also cause considerable delays in the delivery of the expected results. The inefficient use of resources has a significant influence on the chances of success. This is why it is critical to hire an effective project manager who can wisely manage resources and select competent team members that can meet expectations and contribute to the project's completion.
As a senior project manager, it's critical to choose the proper project manager and team members, to meet the project needs and expectations. Create a team based on skill sets and expertise rather than on availability. Consider if paying a premium for a small group of highly skilled and experienced individuals is worthwhile.
7. Not following a clear process
Every project has an initial scope that must be followed accordingly to achieve the desired result. Deviating from this scope or not following a straightforward process could result in a low-quality project. Such deviation generally begins with a minor modification, which is then followed by another. Things will quickly get out of hand if a project team does not adhere to any procedures.
To keep the entire team focused, you'll need a system in place. As a project manager, understand the project's requirements and demands, then devise a procedure and the most appropriate project management approach. It is your responsibility as a project manager to ensure that deliverables comply with the budget and timeframe.
Although project management is a complex and complicated task involving a lot of coordination, communications, assessments, time management, and administration, having the proper tools and following certain guides make it easier and less demanding. Project management 101 offers the perfect information you need to get you started on your journey to success in a project management career and save yourself, your team, and your project from the common project management mistakes that could impede your flawless performance.