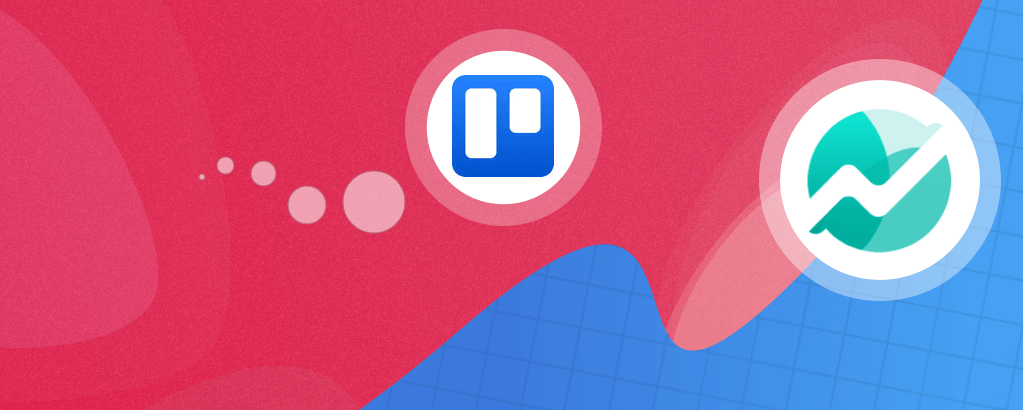 So, if you are searching for Trello Alternatives, it must means that you are not fully satisfied with Trello for any reason or are looking for a solution that can accomplish more for you than a basic Trello board. Here in this article, we would review some of the limitations of Trello that might be the reason for your dissatisfaction or even frustration, and we would introduce the top 30 Trello alternatives for your business.
What Are the Top Limitations of Trello?
You may be using Trello for your task management and project management needs. However, there are some limitations with Trello. Here are some of the top limitations of Trello:
1. Not Suitable for Large Projects
Trello has a huge flaw and that is that it isn't designed for huge and complex projects. Trello may not be the best solution for a complicated organization with so many tasks that require a large number of boards, tasks, subtasks, lists, and cards. Trello is only recommended for general project management involving small teams and simple timelines. 
2. Add-Ons Are Not Free
Trello users must pay for add-ons such as Gantt Charts, Calendars, and Priorities. This is quite a big limitation because a project management tool has to already provide these add-ons without asking you for money. 
3. Limited User Interface Design
While Trello's user-friendly design is one of its main selling points, the Kanban board view is the only option for users to explore. It has limitations in terms of revealing the overall workflow, including the priorities, which makes project management a challenge for project managers instead of facilitating it. 
4. Not Suitable for All Departments
Trello is not for everyone. Different departments in your company may not agree with the Kanban system. For content writers, Trello can be a great tool, but your marketing or sales staff may prefer a list-based solution for their tasks. Once again, it brings about another challenge for the project manager because they cannot keep the teams in alignment. 
5. Not Show Task Dependencies
Trello's failure to display task dependencies can lead to a lot of misunderstanding and confusion during the project. Project managers require task dependencies in order to acquire critical path information. Team members may find it difficult to coordinate, plan, and track specific tasks without the use of a Gantt Chart. In fact, Gantt Charts are necessary for project planning, updating schedules, emphasizing crucial paths, and visualizing work in a timeline view.
What Are the Top 30 Trello Alternatives for Your Business?
When something is not working the way it should, you should stop spending your budget or devoting your time. Here, we would introduce the top 30 Trello alternatives for your business. 
1. Nifty (Ideal Trello Alternative With an Automated Import)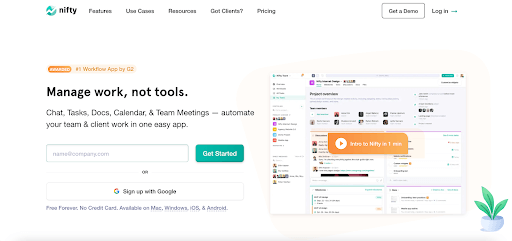 Nifty is an all-in-one cloud-based project management solution. Nifty features everything you could possibly need for maximum efficiency, from task management, project time management, and time tracking to personal and group chats. With this Trello alternative, you'll be able to design and manage your agile workflow lifecycle. Never again will you be late for a deadline, project, task, meeting, etc. 
Google Docs, Zoom, and other applications are all integrated within the software. When Zoom meetings start, they will appear straight in the Nifty software. The amazing thing about Nifty is that you can quickly and easily move your projects, team, tasks, and files from Asana, Basecamp, ClickUp, JIRA, Trello, or Wrike to it. With Nifty, your team can pick up right where they left off without losing any tasks or projects.
Pricing:
Nifty offers a generous free forever plan with unlimited users, tasks, and guests.
The next tier up is the starter plan at $5/user/month with custom fields + time tracking.
The Pro Plan begins at $10/user/month and includes everything in starter plus automations and cross-project overviews.
And a truly unlimited plan with Custom Roles + Permissions, Team Workloads, and Microsoft SSO and more for $16/user/month.
Compare all Nifty pricing plans in detail here
2. Bonsai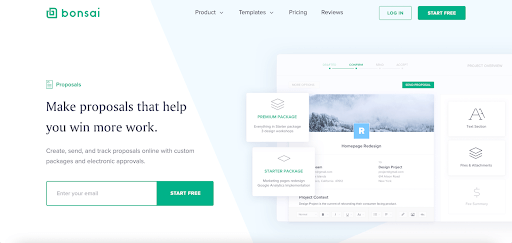 Bonsai boosts your acceptance rate by providing a seamless customer or client experience. Bonsai is a wonderful alternative to Trello because it has templates and branding as well as packages. It will make you appear more professional and is suitable for all types of business. Bonsai also offers a variety of solutions to help you run your business more efficiently, including time tracking, task management, invoices, forms, automation, and much more!
Pricing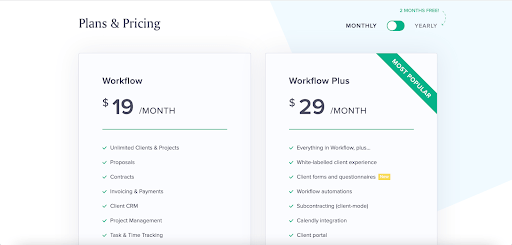 3. ClickUp
ClickUp stands out as a Trello alternative because of its custom statuses, checklist templates, multiple assignees, task dependencies, repeating checklists, agile board view, etc. This software is great for any team because it is built for teams of different sizes and sectors and is entirely customizable.
Pricing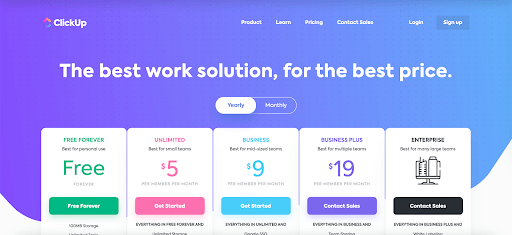 4. MindGenius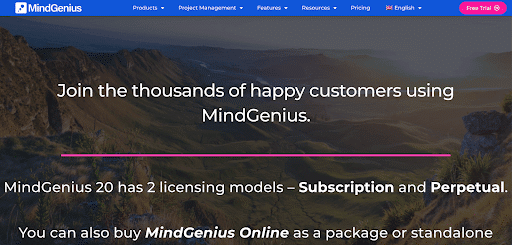 MindGenius is a practical project management solution that will help your team and organization be more productive. Using MindGenius, you can convert data into practical project plans and activities. This software integrates with Microsoft Office, Outlook, and Projects.
Pricing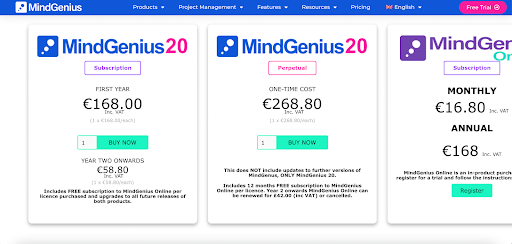 5. Zapier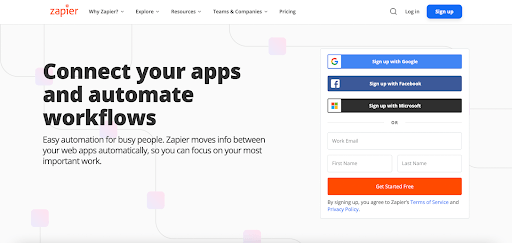 Zapier is a Trello alternative that automates your tasks. It creates workflows that will start when someone signs up for one of your events. It also alerts you to follow up after a week, and send a welcome email. 
Pricing
6. Teamwork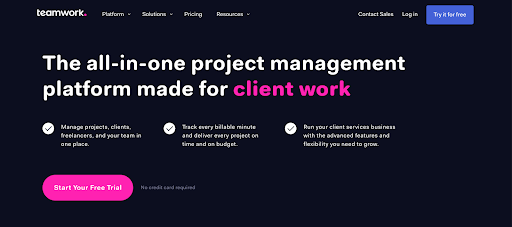 Everything from client projects to marketing campaigns to sprint planning and product launches will be handled via Teamwork. You'll be able to see the overall picture for all of your projects as a project management solution. Your team will be able to complete tasks faster and better.
Pricing
7. Advantage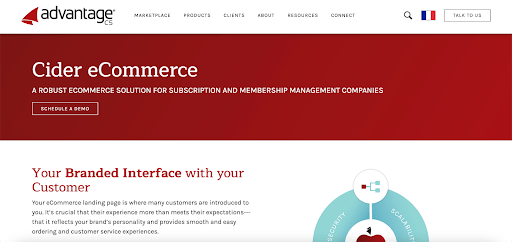 With membership administration, marketing, sales, order processing, and customer relationship management, Advantage is a viable Trello alternative. Advantage offers everything your company might possibly need in terms of entitlements, content access, eBooks, pay-per-view, downloads, and pdf versions.
Pricing
Although pricing isn't specified on the website, you can book a demo for your company to see whether it's a suitable fit.
8. Really Simple Systems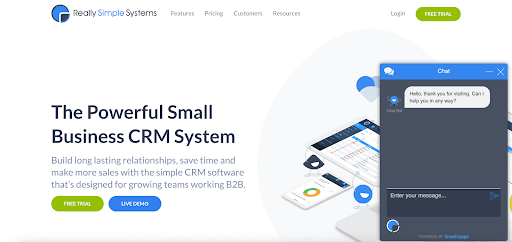 Really Simple Systems is a CRM software that is simple to learn for your team. Their clients range in size from 600-user systems to single-user start-ups. Their customer service team, along with a range of self-serve options, will ensure that you are never forgotten. This program will assist your team in managing and tracking leads and customer interactions, allowing your company to grow.
Pricing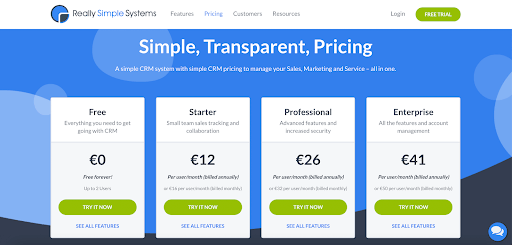 9. ActiveCollab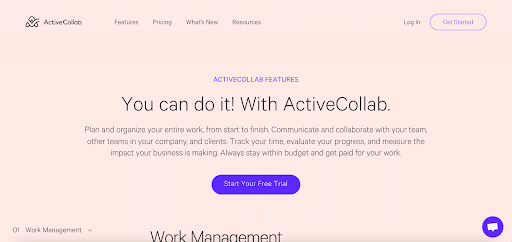 This Trello alternative will provide you with complete control over your work. Workload management, time tracking, project profitability, task dependencies, invoicing, collaboration features, and even third-party integrations are all available. ActiveCollab is a great option for small businesses because it can easily scale and grow with your company. 
Pricing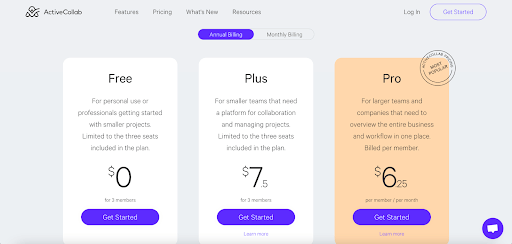 10. Celoxis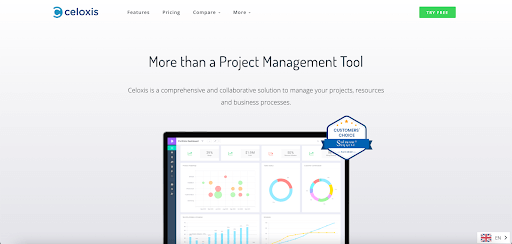 Celoxis is a comprehensive Trello alternative. Auto and manual scheduling modes, time-constrained tasks, part-time resources, unavoidable absences, and interim resource swaps are just a few of the features. Their interactive Gantt chart can handle over 10,000 activities, and the apps within the project management system allow you to develop and customize the intuitive project and business processes.
Pricing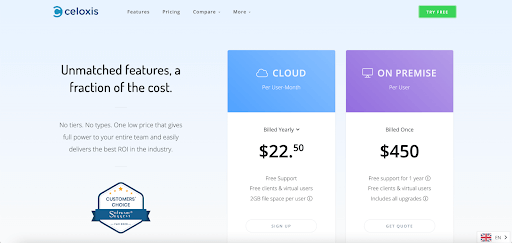 11. SmartSheet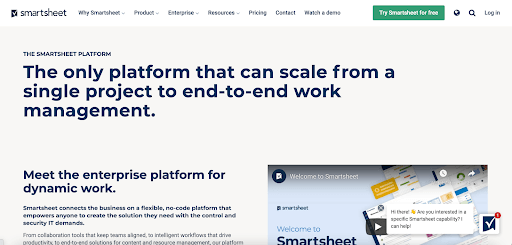 Smartsheet can connect your company on a flexible, no-code platform, allowing your team to build the solution they require. It's a premier cloud-based platform for job administration and an enterprise platform for dynamic work. 
Pricing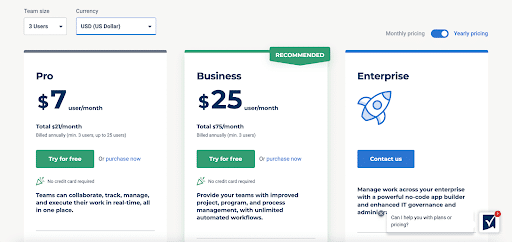 12. Paymo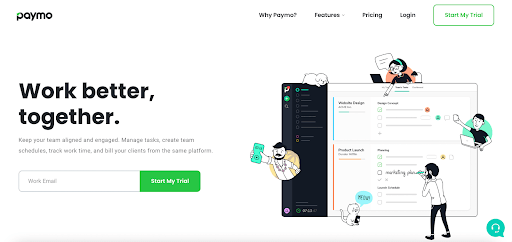 Paymo is a simple project management software with over 70,000 small businesses using it to handle projects. Paymo facilitates team collaboration, time tracking, and project management from conception to finish. That is why it is used to increase the performance of creative agencies, marketing, web design, software firms, departments, and freelancers all around the world.
Pricing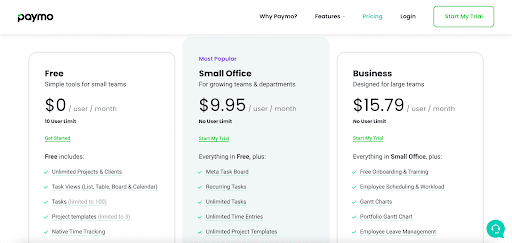 13. Time Doctor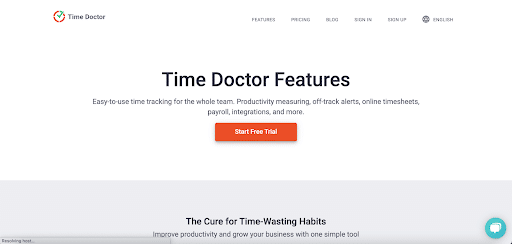 Time Doctor, a Trello alternative, gives precise information on where time is spent during the workday. It will provide your employees and supervisors more influence, resulting in higher production and outcomes. This tool is great for any business because it includes time tracking, staff monitoring, online timesheets and payroll, project management and budgeting, and much more.
Pricing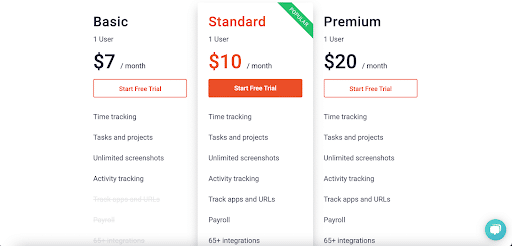 14. Pipedrive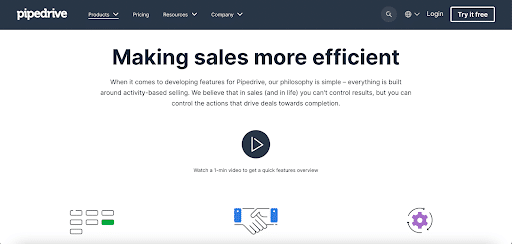 Pipedrive is a sales management solution that allows you to see your sales pipeline and keep track of key activities and discussions. Pipedrive is a wonderful Trello alternative because of its integrations with Google Apps, MailChimp, and Zapier, as well as its strong API.
Pricing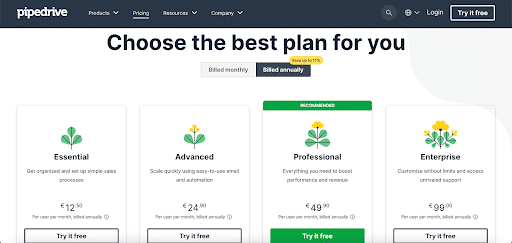 15. Asana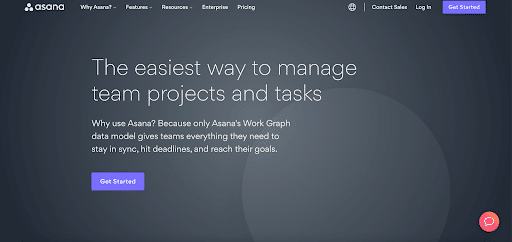 Asana is a popular task management program for product teams, with a well-developed milestone feature that allows them to think in a phase-based workflow paradigm. Amazon, Japan Airlines, Sky, and Under Armour are just a few of their well-known clients. With this Trello alternative, you can stay on top of all assignments and never fall behind.
Pricing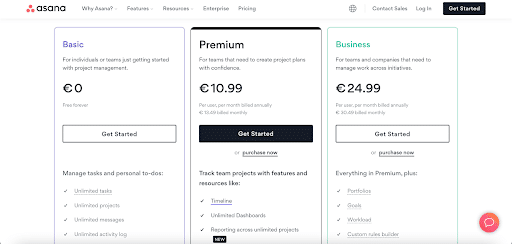 16. Composity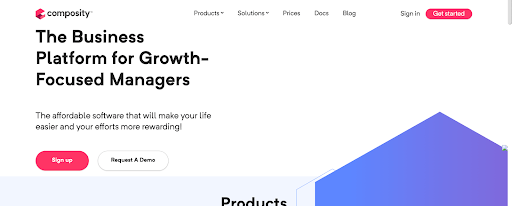 Composity is a powerful project management and CRM tool for small and mid-sized businesses. It will enable you to convert leads into customers, organize your workflow, and ensure that you never miss a meeting or project deadline. Contact management, opportunities, lead management, custom lists, and more are just a few of the features.
Pricing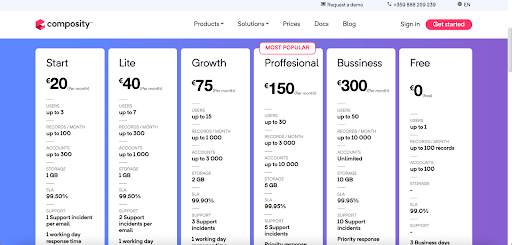 17. Apptivo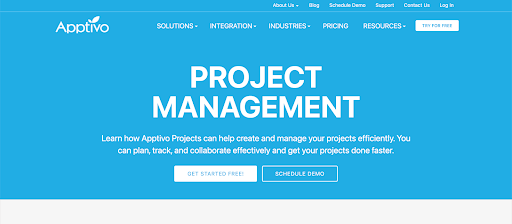 Apptivo is a cloud-based Trello alternative. It covers everything from sales and marketing to billing and customer service, among other things. It can accommodate anyone from freelancers to multibillion-dollar corporations.
Pricing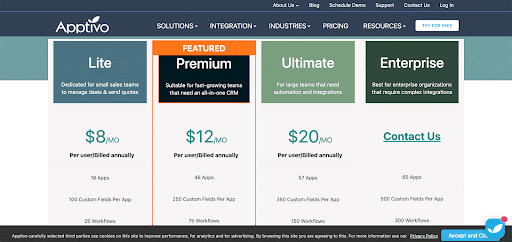 18. Basecamp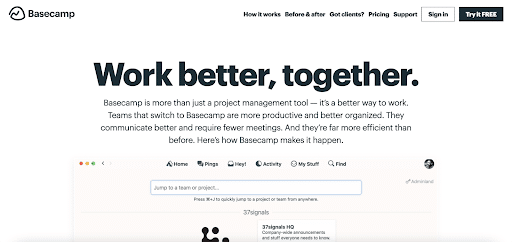 Basecamp is a wonderful Trello alternative because it is a web-based project management and communication solution. This good alternative for individuals looking to transfer to another project management software offers to-dos, files, messages, schedules, milestones, and more. To save time and guarantee that activities are performed completely, use recurring questions in your check-ins.
Pricing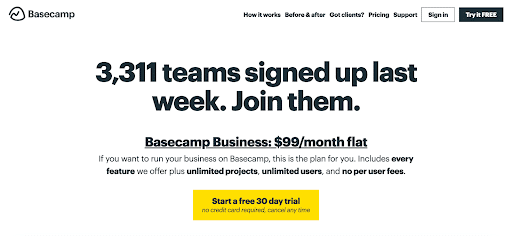 19. Clarizen One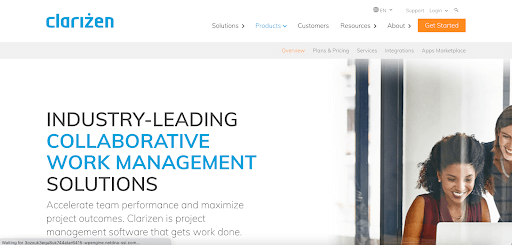 Clarizen One is a project and portfolio management software that includes a highly adjustable user interface and project workflow software processes that may be tailored to your company's requirements.
Pricing
They provide a free trial and may provide prices upon request via their website.
20. Wrike (Enterprise Trello Alternative)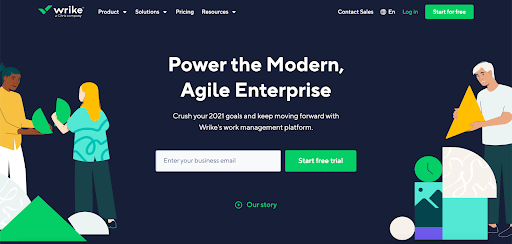 Wrike includes a number of corporate collaboration and information management features that could aid your company's growth. It offers end-to-end project management tools that make managing multiple projects as simple as 1-2-3. There's no doubting that its advanced task management and customizing features have the potential to help your team expand in leaps and bounds.
Pricing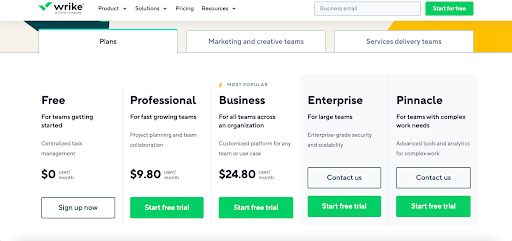 21. LiquidPlanner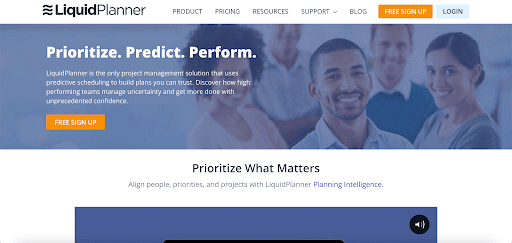 Trello and LiquidPlanner are similar in that one employ the concept of boards while the other treats projects as dynamic entities. This project management software creates plans based on priorities, allowing teams to focus on the most important tasks. 
Pricing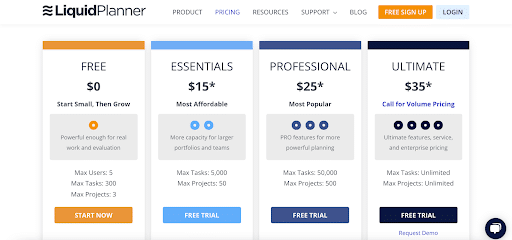 22. Taskworld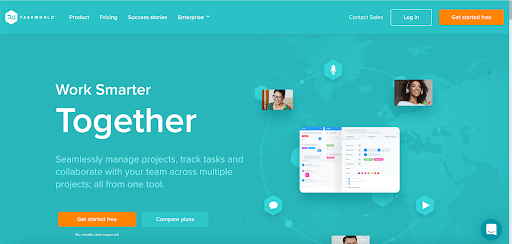 Taskworld is a zen-like project management software that is used by a wide range of businesses in every industry to track work, measure performance, and produce excellent outcomes. You can use this collaboration software to focus on performance, track activities, and make notes on them. The dynamic timeline will help you plan projects from conception to completion, and the visual dashboard is quite attractive to the eyes.
Pricing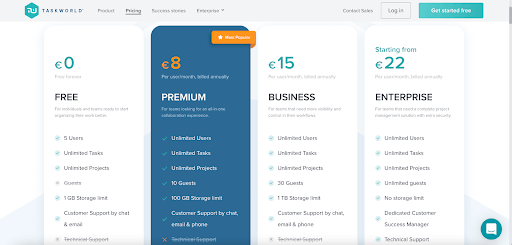 23. QuickBase
QuickBase is a cloud-based project management system that enables anyone to build more efficient ways of working. It facilitates communication by providing a platform for hundreds of team members, associates, and clients to interact and achieve greater productivity. Because QuickBase is a collection of programs, it's very adaptable, allowing you to use it any way you choose.
Pricing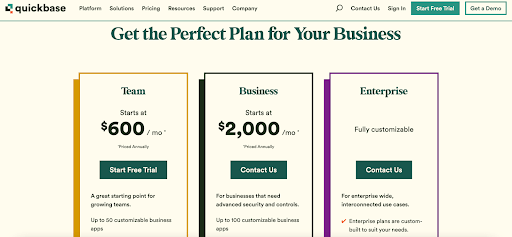 24. Kanbanize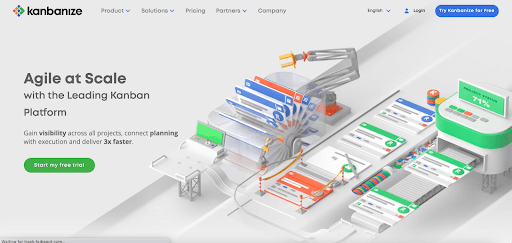 Kanbanize is a great Trello replacement that gives you a quick overview of your department and corporate workflows. You can quickly visualize dependencies and develop your own workflow in this powerful task and project management program. The Kanban portfolio strategy provides unrivaled transparency throughout a business.
Pricing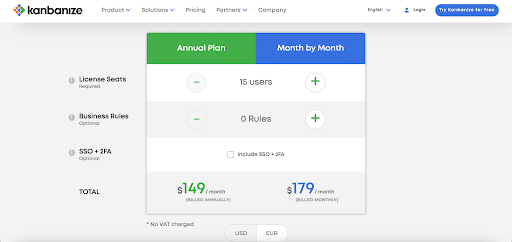 25. Freedcamp
Freedcamp is an easy-to-use online platform for managing any project. Despite the fact that it offers a lot of functions, you can only install the ones that your team actually requires. It includes task management, calendars, files, discussions, milestones, time management, and password management, all of which help you keep your work organized.
Pricing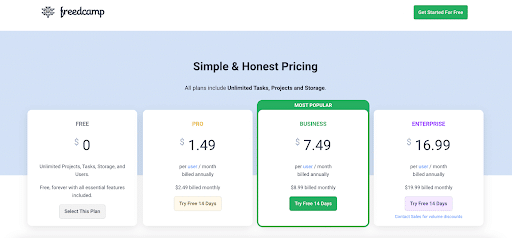 26. Avaza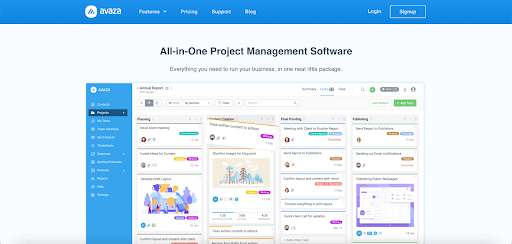 Avaza is a Trello alternative for any team looking to optimize their processes as a cloud professional services automation software for small-to-medium-sized enterprises. Avaza is fully integrated for project management, collaboration, time tracking, expense management, quoting, and invoicing, and it is absolutely mobile-friendly.
Pricing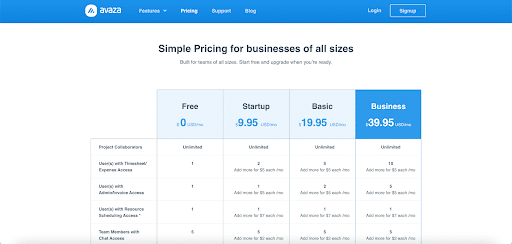 27. Copper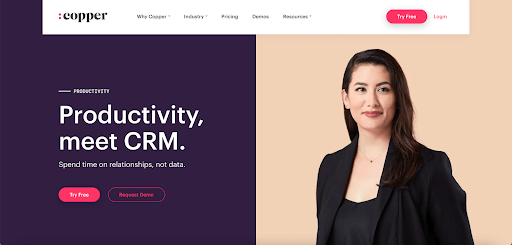 Copper is a simple CRM for small businesses that need to manage more sales leads and grow customer relationships but don't have the time or resources to devote to data entry, repetitive admin duties, or complex technologies. It even offers Gmail and other Google Apps integrations to make your experience as easy as possible.
Pricing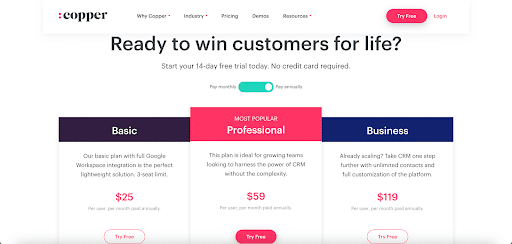 28. nTask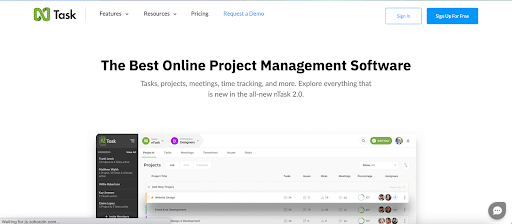 nTask is a great free alternative to Trello. It's a clever task management program with easy-to-use task and project management tools. Kanban boards, timesheets, Gantt charts, project planning, and other tools are included.
Pricing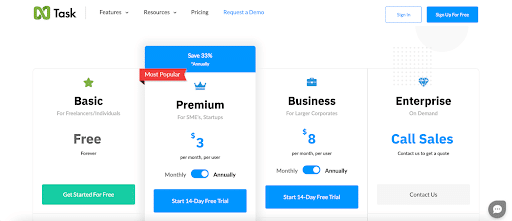 29. Scoro

Scoro is another Trello alternative used by agencies and consultancies all around the world. Your work will be streamlined for the ultimate success of your firm using CRM, billing and reporting systems, and other project management tools. Scoro even has API interfaces with well-known apps such as Zapier, Google Calendar, Mailchimp, and Xero.
Pricing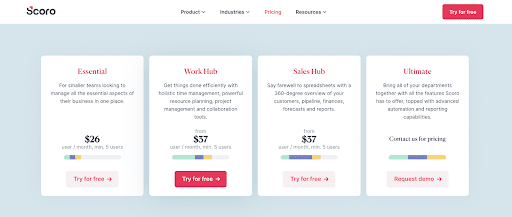 30. Proofhub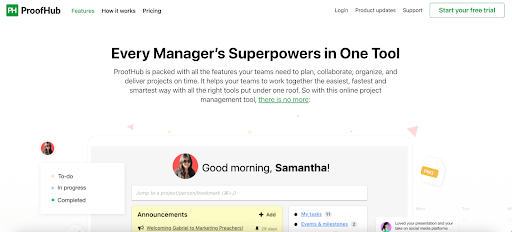 This Trello alternative is a web-based project management software that allows you to manage, discuss, and communicate work with not just team members but also clients, all in one place. Your team's productivity and development will be streamlined thanks to discussions, table views, Kanban boards, Gantt charts, and a calendar on Proofhub.
Pricing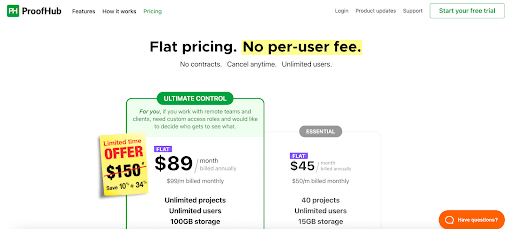 Final Thoughts on Trello Alternatives
Trello may be a great task management tool for many businesses. However, it is not the best project management software available. In this article, we reviewed some of the top limitations of Trello and we introduced the top 30 Trello alternatives for your business. Choose the best one regarding the needs of your business and look forward to better project management. Wish you the best of luck!