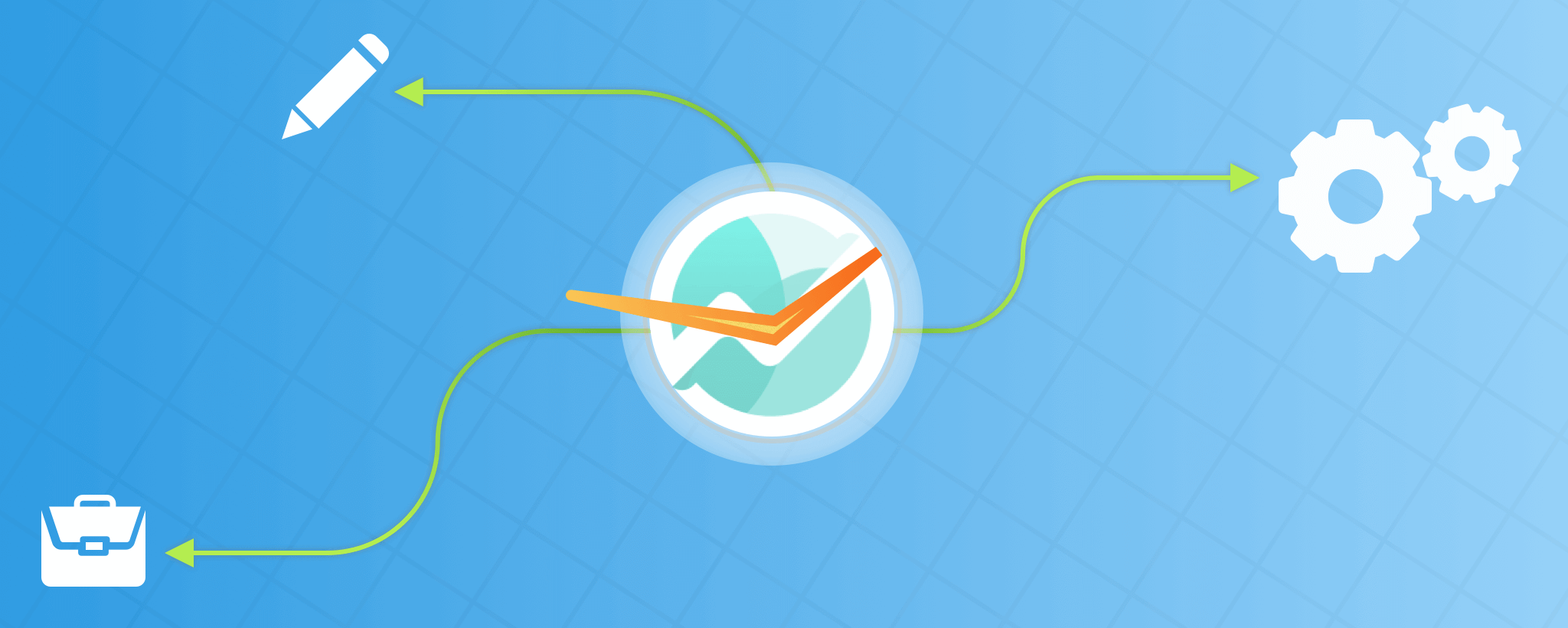 Project time management is a crucial skill to master for any successful business. It's not shocking that nearly 41% of companies without time management tools end up missing their deadlines.
Effectively managing project tasks is essential for getting the project done on time. This includes breaking down the project into manageable tasks and assigning them to the correct individual for the optimal completion rate.
Automation and ensuring everyone is on the same page are crucial to completing a project on time and under budget. 
But, at the same time, you should keep an eye out for plenty of pitfalls. 
Take the time to get to know your project and learn it from the inside out, so when it comes to breaking it into tasks or when the team hits a snag, you know how to help them fix it, and everyone comes out on top.
What Is Project Time Management? 
Project time management is optimally using the amount of time you have allotted for a project and completing all work that needs to be done by or before the due date, thus increasing project efficiency.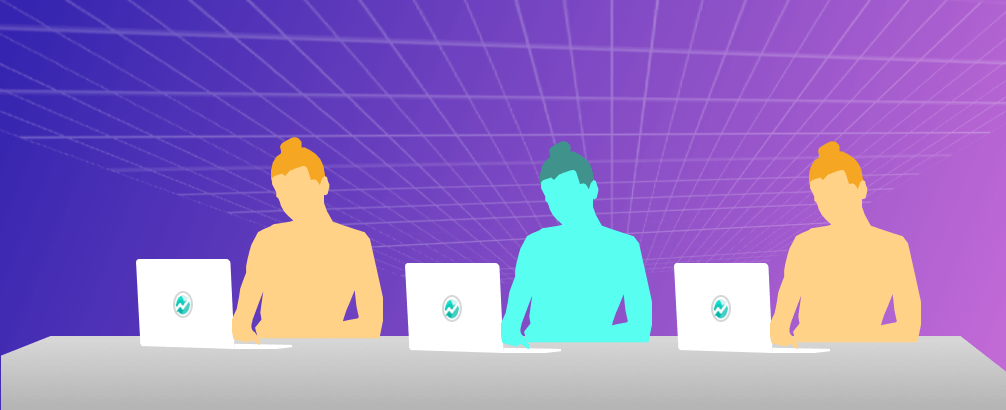 Effective project time management is all about managing your resources and allocating time resources to project tasks, personnel, and processes that make up the overall project schedule to complete the project on time and under budget.
Like any management system, there are things you should and shouldn't do, and certain types of projects that flourish under specific strategies that would collapse under others. 
However, there are also tools you can use to help your project time management and get your projects completed on time. 
What Project Time Management Issues to Avoid
There are plenty of project time management issues that can slow down or even stop the progress of your project. These can delay you from completing the projection time or going over budget.
Some of the things you shouldn't do when managing a project are:
Placing conflicting personalities on collaborative tasks

Not having a 

clear and adaptable project plan

Not breaking down the tasks into a manageable size

Poor estimation of the time it'll take to complete tasks

Adjusting due dates

Relying too much on automation

Not using 

time management apps

 for yourself and your team
Don't Make Tasks Or Subtasks Too Large 
Every project should go through a Work Breakdown Structure, or WBS, which divides your big project into manageable tasks. First, your project should be broken down into essential milestones and then divided until these tasks are simple and relatively easy to complete.
The type of project you're doing will affect how you break down tasks. 
For example, breaking a software development project into phases works well, but trying to break down getting a conference set up that way wouldn't work.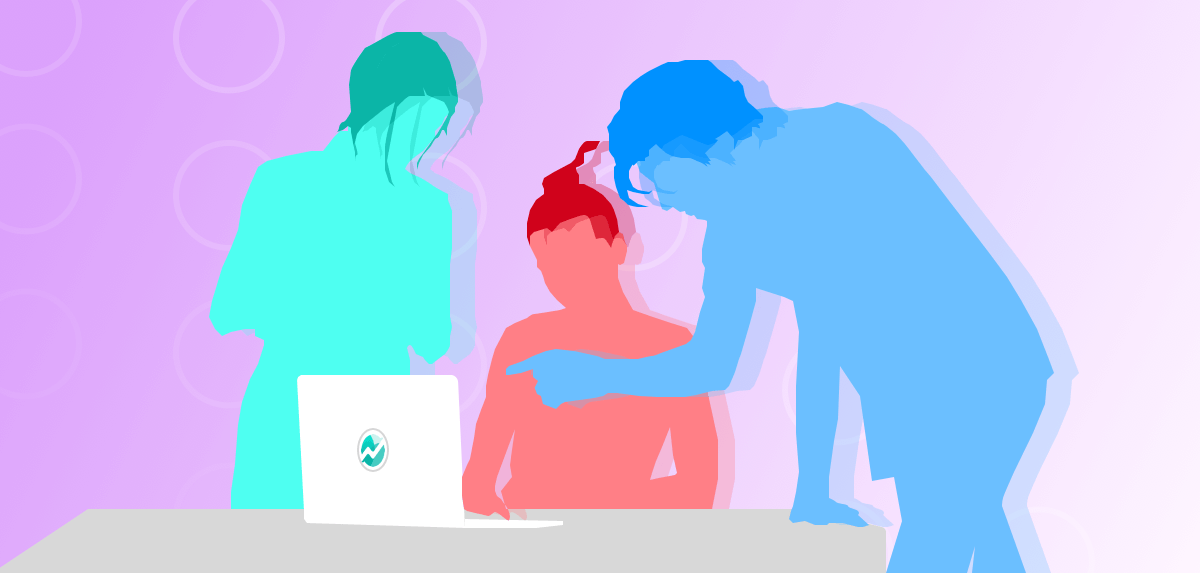 Breaking your project down into tasks helps you better understand what needs to happen to get the project done. On the other hand, tasks that are too large also have a way of frustrating whoever is working on them, slowing down productivity.
Don't Adjust Due Dates
Due dates are undependable but necessary things to have when completing a project. It's the day when all work needs to be completed by, and you never seem to have enough time for everything. 
However, you and your team will only get ahead if you push back the due date.
Adjust the estimated time to complete the task and make it happen within the time you have left. This way, the job is still finished on time, even if it means extra hours for everyone.
A good project manager should also consider adding some cushion time. Think of it as a buffer between how long the project is estimated to take and the due date.
Humans are imperfect at estimating how long something will take up to four times as much. So a project estimated to take a week could take up to four weeks. 
This is why effective project time management and reasonable time estimates are essential.
If you aren't sure how long a project will take, you should use a three-tiered estimation approach. First, use your original time estimate for the best-case scenario. Then multiply it by four for the worst-case scenario. 
Finally, pick something in the middle for how long it will take.
Don't Rely Too Much On Automation 
Automation is a beautiful tool, but you can rely on it too much. Automation is only as good as what humans give it, and people aren't perfect, especially under stress.
Before you plug in the automation, look at your project and review it with a fine-tooth comb.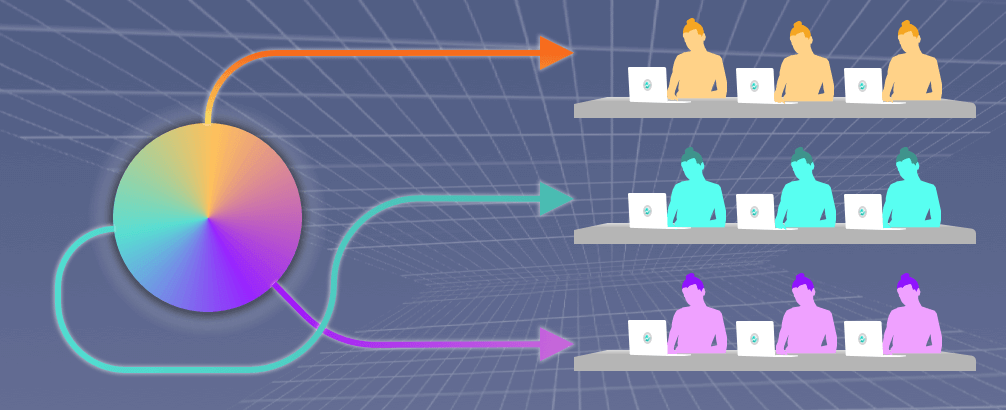 Do the project requirements all contribute to the objectives? 
You might find that some of the requirements make no sense in the project's scope.
Once you find things that don't fit, take a deeper look at them. If they're unnecessary or might serve better as parts of other tasks, it's time to delete them. Go through this several times to ensure you've caught and simplified the steps of your project as much as possible.
Once your project is simplified, then you can bring in the automation. 
Not only will things run more smoothly, but they will have the most impact on helping the project. The least helpful kind of automation is the one where it makes you do unnecessary work.
What Projects Do Best With Project Time Management Processes? 
The best projects to do with little cushion time are those that have patterns and repeating tasks. As people go through these repeating tasks, they'll train their bodies and brain on what to do and do these tasks faster.
Many time management software tools allow these repeating tasks to continue with the help of templates. 
These tools also allow you to repeat structures and workflows too. Automating repetitive tasks helps the people working on the project and the project manager, as you don't have to fill in all those tasks manually.
If your team relies on PDFs quite a bit, using PDF management software like Adobe Acrobat or PDF Reader will also help you speed up your internal workflows. 
If you want to deploy a new website for a new line of products and want to manage and market them well, you can opt for a website builder that offers an all-in-one marketing solution to speed up your progress.

An advanced resourcing technique is that project time management normally allows worker-workload balancing to prevent idleness or burnout.
Resourcing is the balancing of fiscal, material, and time resources. It might also be tied to specific finishing requirements before the work can be considered complete or before the client pays for the project. 
For example, you might have some intense resourcing requirements for your project if you have a high level of inspection and qualification requirements.
Example 1: Construction
A construction project for an apartment building will probably have many inspection stages, with each apartment treated as a sub-project. However, construction on a house might only need the post-build inspection, which doesn't hinder the remainder of the project tasks.
Having reliable construction management software like Workyard can greatly facilitate the inspection process for construction projects of different scales. With features that allow for easy tracking and documentation of inspection stages.
Workyard can help construction teams efficiently manage multiple sub-projects within a larger project, such as an apartment building construction.
Example 2: Developing an App
A big-name app company will probably have several rounds of beta testers and bug fixes, each one being its task or project. In contrast, an indie company or a couple of programmers might only have one round before putting it out onto the market.
Example 3: Organizing a Business Meeting/Conference
For smaller businesses, a quick Skype or Zoom call over an extended lunch and all they would have to do is schedule a time to be at their computers. A larger organization has more members, requiring more time and effort, including double-checking that everything gets set up correctly before the conference.
Example 4: Implementing a New Business Process With A Project Time Management Structure
Rolling out a new business process is different for every business, but the one thing that's different when it comes to the company's size is the rollout time. 
A big business has many parts, and each one needs to run smoothly after the new business process is implemented. 
Therefore, rolling out a new business process for larger companies takes more time, while a small business has fewer parts and can roll out the process quicker.
Say for example, setting up a good website for a photography service takes far less time than developing and launching a new vehicle. 
Project Time Management Tools 
Not all project time management apps and tools are made equal. 
Some cater to different-sized businesses while others handle particular time management projects, and some are more suited to Enterprise Resource Planning or ERP.
Finding the right system of tools for your unique business needs is essential for running your projects efficiently. 
Below are a few project time management tools.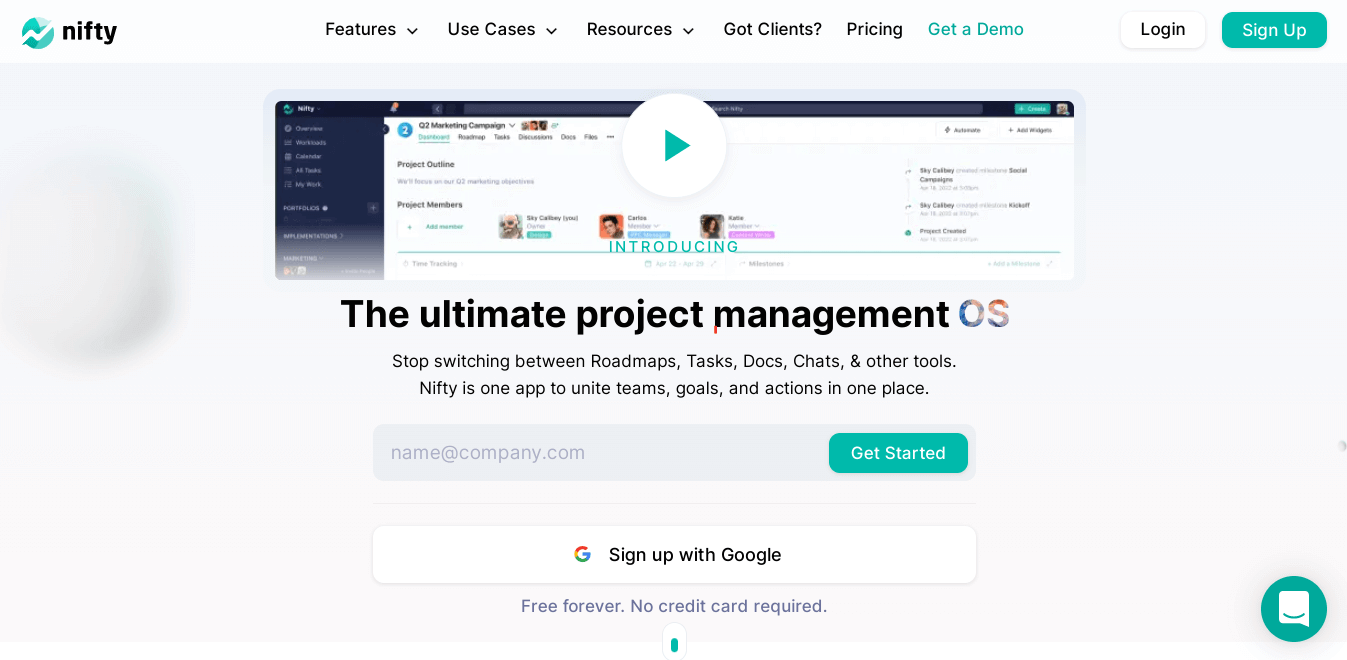 Nifty helps team productivity by having an all-in-one program that combines all the essential features of project management. 
Nifty allows you to manage your team rather than juggling different project time management tools. Get milestone-driven progress which helps your team to be inspired and reach goals before they're due.
However, if you're starting and have a limited budget, Nifty may not be the solution for you. They have a 14-day free trial, and after that, you pay them for using their platform. 
Also, they don't have all the bells and whistles a traditional project management platform has, such as billing. 
They have a more than reasonable price for the things you get like milestones, task assignment, real-time collaboration, custom fields, file sharing, time logs views, time tracking, and more. In addition, they put the team and collaboration first, which makes it a great project time management program to use.
If you have the budget for it, then this is definitely for you. Whether you're a small business team or a large corporation, Nifty is sure to give you just what you need to get projects done on time.
Pros:
Available on all platforms

Active support team

Google integration

Easy to use

Milestones integrated
Cons:
Inability to sort portfolios on mobile app
Pricing: 
Free Forever – 2 active projects, unlimited teammates, and 100MB of data

Starter – $39/mo billed annually for up to 10 users

Pro – $79/mo billed annually for up to 20 users

Business – $124/mo billed annually for up to 50 users

Enterprise – $399/mo billed annually with unlimited users
Asana is the project time management program if you want a genuinely customizable plan to fit your budget and needs. It's modest in the price for all the features you get, and the free forever plan is second to none. If you're looking to up your collaborative work, then this is the right tool for you.
However, if you want an all-in-one project management platform, you need to look elsewhere as Asana does not deal with budgeting, expense tracking, or resource management tools. You'll need to look elsewhere to fill in those gaps.
This program deals specifically with workflow, tasks, and cross-functional collaboration. Asana is more suited for small teams or businesses done remotely than big enterprises. 
However, they do have an enterprise program with more security and support.
Pros:
Customizable plans

Modern design

Free forever plan

Powerful integration with over 100 popular third-party apps

Supports Agile project management
Cons:
Not great for graphics-heavy work

Limited mobile app
Pricing:
Free forever plan

Premium – $10.99 per user per month, billed annually

Business – $24.99 per user per month, billed annually

Enterprise – Contact sales for more information

If you want a simple, board-style workflow program, Trello is for you. 
Simple to set up and easy to use if you want to be up and running with a project time management tool in the next five minutes. It does not support agile project management, and businesses that use it will find Trello limiting.
However, if you're looking for something to handle complex tasks or have a team chat, then give Trello a miss. You can get more involved and customizable features with Trello's add-ons, but finding what you want may be difficult.
Their add-ons called Power-Ups are free, but you also need to pay if you want more than one per board. These Power-Ups include Board Export, PageProof, Backup for Trello, Slack, Bulk Actions, Expense Tackello, Countdown, Jira, and many more. There are 218 Power-Ups you can choose from. Trello also integrates with some of the best website builders for graphic designers like Squarespace and Wix. 
Their pricing is okay for what options you have with their program, and it's a great way to keep basic projects on track. 
Their Enterprise pricing is very interesting as the price per user goes down the more users you have. They have a sliding bar that you can use to determine pricing on users up to 5,000 before needing to call their sales team.
Pros:
Easy to use

Great value

Solid mobile app

Workflow automation

Simple design
Cons:
Need add-on features such as billing or tracking

Limited project views
Pricing:
Free forever plan

Business Class – $10 per user per month, billed annually

Enterprise – Starts at $17.50 per user per month, billed annually for 25 users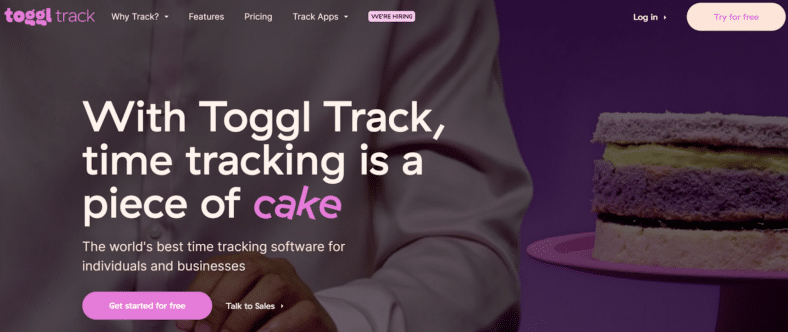 Toggl Track is one of three products Toggl offers. 
Toggl Track is a project time management software designed to track the amount of time you spend on tasks and projects overall. It has some great features, including adding time for team members, exporting reports, using the browser extension to track anywhere on the web, and viewing tracked time in your calendar.
However, when looking at your times, data integration can be better, and as much as it's convenient and straightforward, it just tracks your time. It has some basic project management features, but it's not a fully fleshed-out project time management program.
Handy Tip: Check this amazing PDF to CSV converter to merge multiple projects reports into one editable version.
If you want a time tracker to see if your productivity is improving week to week, and that's it, then Toggl Track is for you. 
"Not too long ago, I was struggling with productivity and efficiency. So, I started using Toggl Track to see how much time I'm putting into different projects and campaigns. It's very simple to use and the reporting part gave me a clear overview of where my time is going! I can happily recommend it to anyone looking to measure project time management." shares Katheriin Liibert, Head of Marketing at Outfunnel.
It's perfect for giving individuals and small teams a look at how much work they're putting in.
Pros:
Easy to use

Available on all platforms

A variety of features

Can give reminders

Tracks time easily
Cons:
A bit expensive for what you're getting

Data integration could be better
Pricing: 
Free forever plan up to five users

Starter – $9 per user per month, billed annually

Premium – $18 per user per month, billed annually

Enterprise – contact sales for more information
In Summary
Completing projects on time takes skill, dedication, and the perfect workflow automation program to centralize communication and help keep everyone on task and under budget. 
A successful project manager will juggle tasks, not programs, and spend their time helping direct their team where they want them to go rather than figuring out how this project management program works and what they use it for.
Not only does project time management programs help get the project done on time and under budget, but it will also help keep the team from those dreaded 80-hour workweeks.