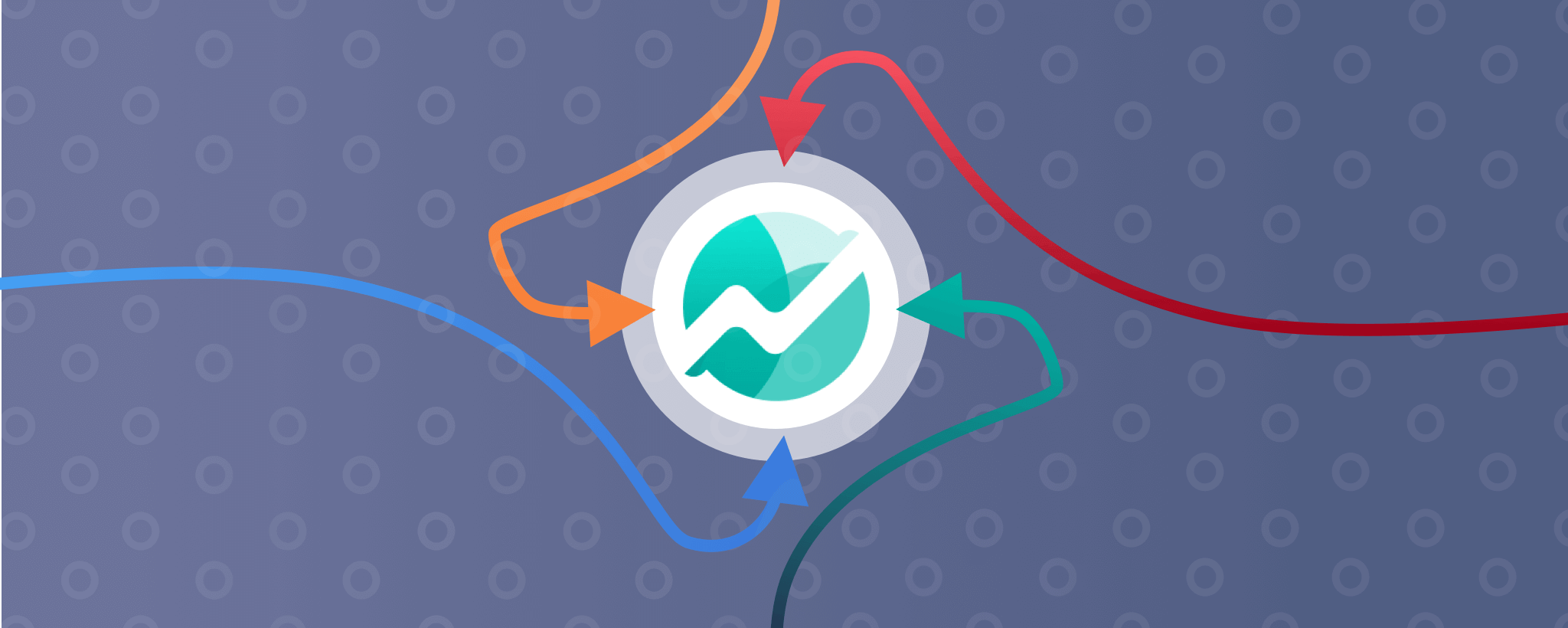 The ways in which we collaborate have changed dramatically. Working together no longer means only sitting in meeting rooms and discussing ideas face-to-face. Technology has given us apps, platforms, and software that enable us to collaborate in many productive ways.
Teamwork has always been seen as necessary for success.
In

one survey

, 75% of employees thought that collaboration and teamwork were essential.

A

McKinsey study

showed that digital collaboration tools have the potential to unlock over USD 100 billion in value for companies because of increases in productivity.
Here are the main benefits of working together as a team and how to do it effectively.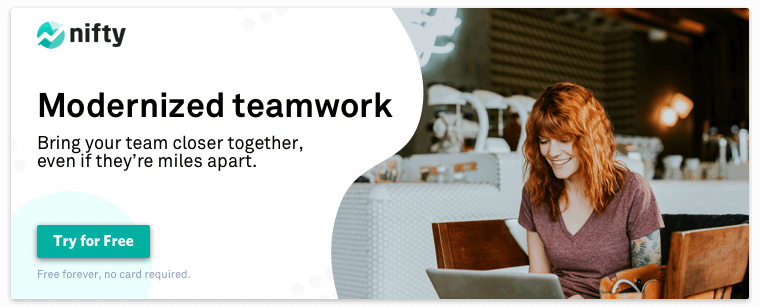 What is Working Together?
Many of the inventions and innovations that we take for granted today, from machines to medicines, have come about because of teamwork. The importance of teamwork has only become more important in an age where remote working and hybrid working are the norms.
When employees work together as teams, they jointly move towards common goals. Individual skills, resources, and talents come together for success.
Effective teamwork means communication, collaboration, trust, and respect. Each team member has a specific role to play. Each one is important to the success of the team. In this way, a team overcomes challenges, solves problems, and achieves goals.
The result: increased productivity, improved morale, and better outcomes.
Another important benefit of teamwork for companies is that it binds employees together and fosters a sense of loyalty. There is greater motivation to reach targets and a joint sense of achievement.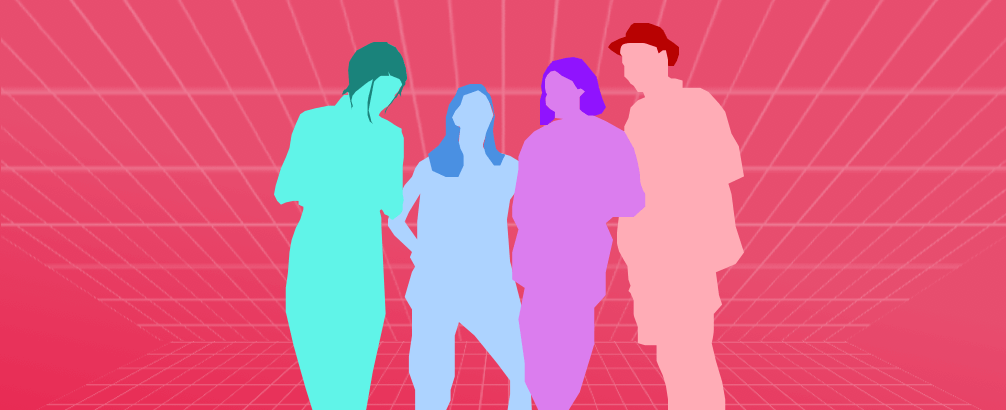 Working together ideally happens when a group of individuals collaborates to achieve a common objective, create a great working environment, and encourage one another.
In such a circumstance, individual strengths are combined to improve team performance.
Working Together in a Remote Work Environment
If you are the project manager of a remote team, you may have noticed that there is not much communication in remote work environments unless actively promoted, encouraged, or inspired. We are living in modern times where technology has flourished and developed to a large scale.
Even social media automation tools provide collaboration features to establish clear communication between teams.
So, bringing your team together digitally to empower better workforce management and remote work is no longer a problem.
Nifty is a project management software that allows you to manage your remote, on-site, hybrid, and agile teamwork in one collaborative workspace.
You can save a lot of time using Nifty because you no longer need to switch between platforms to communicate with your team with Nifty's built-in features of managing projects, tasks, and communications in one place.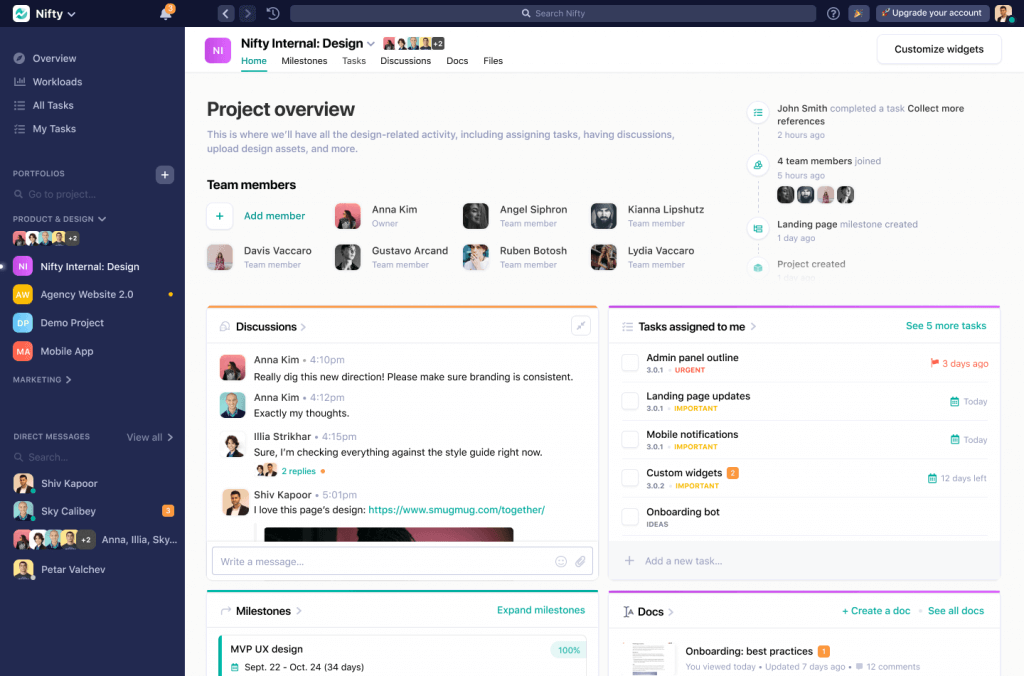 Here are some of the things that Nifty can offer your business:
Project, team, and task management, as well as roadmaps, discussions, docs, files, and chat in one app.

Within the workplace, a built-in team chat enables one-on-one or group discussions, combining communication and action into a unified experience.

Without having to visit each of the projects directly, Nifty provides scalable capabilities to manage all project timelines and tasks.

Nifty allows you to add

milestones

to your project so that you can achieve your project goals much easier and on schedule.

Nifty offers a free forever plan that allows consumers to get the most out of their Nifty experience.
👉 Ready to work with your team together in one place? Try Nifty free today – thank us later!
What Are the Benefits of Working Together?
Knowing the benefits of working together can convince you to encourage your remote team to collaborate together from different locations as if they are in the same office.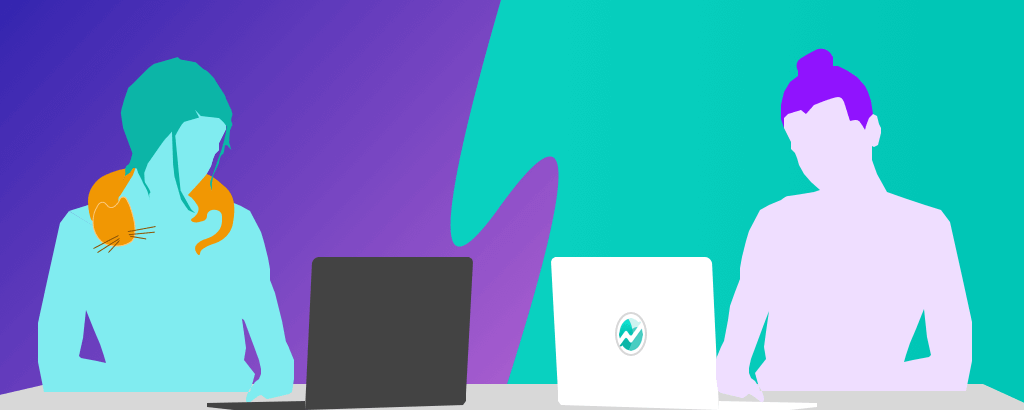 Here are some of the advantages of working together:
1. Two Heads Are Better Than One
The probability of coming up with creative and great ideas is much higher when there is more than one person involved. Everyone raises an idea, and the brainstorming that brings about the discussions can lead to a perfect idea for the business.
Halford E. Luccock, the prominent American Methodist minister, puts it beautifully:
"No one can whistle a symphony. It takes a whole orchestra to play it." – Halford E. Luccock
2. Happiness Can Be Encouraged
When honest criticism, mutual respect, and personal openness are promoted, team members are more likely to report improved emotional well-being.
Employee happiness is important for any company because it can lead to achieving its business goals.
According to research, happy workers are up to 20% more productive than unhappy workers. Therefore, it is remarkably significant to encourage the happiness of your team members.
By increasing the office timing and encouraging teamwork, you can have happier team members. The reason is that they would feel heard and taken care of.
It also shows them that you care about the growth and success of the company, which assures their future with your company.
3. Personal Growth is Guaranteed When Working Together
Let's borrow a quotation from Charles Darwin:
"It is the long history of humankind (and animal kind, too) that those who learned to collaborate and improvise most effectively have prevailed." – Charles Darwin
Working together and collaborating can help individuals to grow. It is through collaboration and communication that we get to know ourselves, our strengths, weaknesses, and anything that needs to be improved.
We realize that we need to be accepted by our team members, so we do our best to grow ourselves personally and socially so that we can better communicate with them.
In addition, organizations are confronted with challenges that are so complex that a single person cannot hold all of the necessary expertise to solve them as a result of technological advancements and greater globalization.
When team members use their particular skills to shine in their respective responsibilities, they foster a culture of mutual respect and collaboration that benefits the entire group.
4. Workload Gets Lightened
One of the facets of productive teamwork is that every team member should be aware of their tasks, responsibilities, and deadlines. This makes everything proceed smoothly toward a pre-defined objective.
Managers and team members need a way to stay on top of these tasks without constant checking and monitoring. For example, in many large projects, tasks can be assigned and changed, deadlines can shift, and new responsibilities need to be factored in.
With Nifty, the workload is lightened because of its 'all tasks' feature. This provides an eagle-eye view of everyone's tasks and responsibilities.
Members can easily check task assignments, activities, and time logs within and across projects.

Assignments can be automated, and tasks can be filtered by due dates, assignees, and Milestones. It becomes simple and easy to see exactly where you stand with your project progress.
5. Productivity is Boosted When Working Together
Since every member is working together, faults can be recognized and corrected. When someone works individually, it is hard to know which part of the task they are doing incorrectly.
Quite the contrary, when the employees are working together, they can not only get motivated to do their tasks but also notice if they are doing them correctly.
Peer correction can both apply pressure and satisfaction. It may seem to be stressful to work while other team members are paying attention to them.
However, it is actually constructive in the long run. The reason is that everyone learns how to do their duties flawlessly, which would indeed lead to the success of the company.
What Qualities Are Needed for Working Together?
Working together cannot be performed in every workplace. There are some qualities that are necessary for awesome teamwork. Here are some of them:
1. Transparency
An information silo is the worst thing that can happen to a common vision. But what is an information silo?
An information silo is a collection of information management systems that are unable to freely communicate with one another. Within an information silo, communication is always vertical, making it difficult or impossible for the system to interact with other systems.
Information silos can be found in a wide range of businesses, especially those that do not believe in having a free, modern environment.
The most effective teams who really collaborate together have a clear understanding of what they're striving for and what's going on around them. There is no barrier to them that keeps them from accessing the information they need to work together.
It was first David Seigel, the CEO of Investopedia, who talked about the complete transparency policy. There, every employee has the official right to access the reports, join the meetings, etc. In fact, when there is transparency, better data-driven decisions are made.
Moreover, uneven access to reports is the most common source of organizational conflict and a great barrier to teamwork.
2. Trust
Treating the employees as if they'll do the right thing versus treating them as if they won't is what can bring trust and reliability to your company.
As a manager, you are well aware that distrust in a company can make a lot of things, including working together, impossible.
Giving the employees the confidence to express themselves and bring new ideas to the table is crucial if you want to have a successful business. Trust also has an immediate impact on decision-making and operational timing.
In addition, when you give your employees enough trust and confidence, they are courageous enough to disagree with your wrong ideas and suggest better ideas. This would result in more efficient ways of growth in your business.
3. Commitment
The other quality that is needed for efficient teamwork is commitment. It doesn't really matter how many hours your employees work during the day or how hard they make effort.
If they are not on the same page and not committed to a single goal, the efforts can never be fruitful. A committed team values the common goal they're all striving for.
To better understand this, think of a football team. If there is no teamwork, all the players have to accept the failure. If you have watched Tedd Lasso (American TV Series 2020-), you know its true lesson:
Teamwork can change a horrible football team to a champion. So, if one player is too selfish to participate in teamwork, the whole team would suffer from a bad result.
To encourage a sense of commitment among your team members, you can provide every member of your team with a better understanding of their overall impact on the company.
When it comes to dealing with clients, you can count on everyone to take greater initiative. You may also create a culture where everyone understands how their dedication and hard work can lead to huge (and small) wins for the team.
Seven Ways to Promote Working Together
1. Form cohesive teams
Team members need to feel connected to each other and to the larger goal. Managers can promote this in a variety of ways.
The team objectives should be clear and measurable. Team members should be encouraged to get to know each other through team-building activities. This creates trust and strong bonds. There should be opportunities to develop skills and knowledge, which should be shared with each other.
2. Organize team meetings
Team meetings are vital for coordination and cooperation. Members can share their successes and concerns, as well as get inputs for better performance. Strategies can be jointly developed.
Zoom is one of the most popular platforms for video meetings and group chats. It can be seamlessly integrated with Nifty to launch video and audio meetings along with instant screen-sharing. All this without leaving the platform.
Zoom integration with Nifty is simple. You can start a video or audio discussion at the press of a button, and teammates will receive a push notification to join.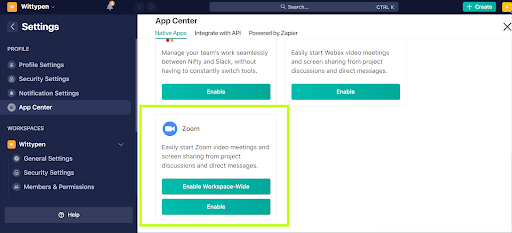 3. Set clear goals
The purpose of a team is to move seamlessly toward a goal. For this to happen, it is important that goals are clearly defined in the first place. They can be grouped into short-term and long-term goals. Goals should be capable of being measured as well as tangible.
The project tasks can then be linked to meeting these goals, which gives every team member a sense of purpose.
With Nifty, you can set a visual timeline for big-picture goals. The team can be aligned by automating progress as tasks are completed. Be it engineering, sales, marketing, or any other discipline, you can flexibly organize, prioritize, and track tasks with a high level of detail.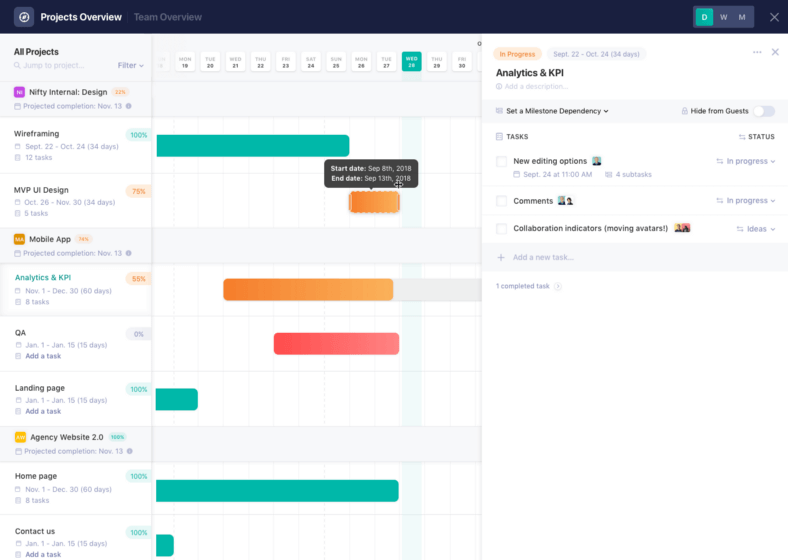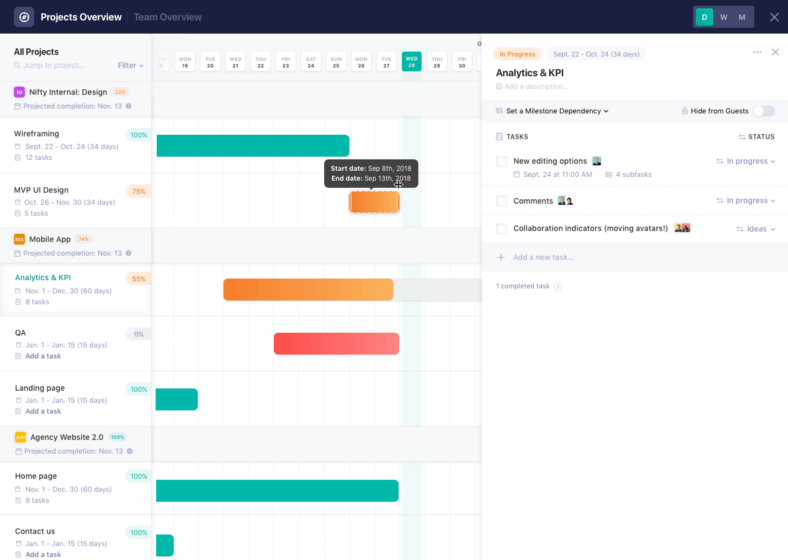 For greater flexibility, Nifty's 'All Tasks' feature lets you filter upcoming and overdue tasks by portfolios, projects, teammates, or custom tags.
4. Foster open communication
We've already touched upon the importance of communication when it comes to building teams. Team members should have access to channels of communication at all times. They should be encouraged to use them whenever necessary.
It is also important for communication to be a two-way process. It should not simply be top-down. With open communication, members share their achievements, issues, and concerns in a respectful way to heighten collaboration. They should be encouraged to speak their minds.
5. Hold team-building events
Remote work offers many opportunities for team-building events. These can promote collaboration, communication, and a sense of shared experience among team members.
Some examples are:
Virtual game night: Organize an online game night for team members. This could be a trivia game, a virtual escape room, or an online multiplayer game.

Virtual happy hour: Schedule a virtual happy hour where team members can relax and socialize. This is a way to get to know each other and build camaraderie.

Online team-building activities: There are many online team-building activities that can be conducted remotely, such as virtual treasure hunts, online puzzles, and team-building challenges.

Online training and development programs: Provide opportunities for team members to attend online training and development programs together.
6. Provide fair rewards
 Obviously, every team member should feel that they are receiving proper compensation for the work being put in. A fair package should be competitive and comprehensive. This builds a strong company culture and drives long-term success.
Apart from a base salary, some elements that can be considered are insurance benefits, performance-based incentives, and stock options. It is important to be transparent about how compensation decisions are made. This helps to build trust and ensures that team members feel that their compensation is fair.
7. Track results
Tracking the results of teamwork is critical to ensure that goals are being met and progress is being made toward long-term objectives. Measurable goals are the starting point.
Key performance indicators (KPIs) can track progress and measure success. These can include aspects such as revenue, customer satisfaction, employee productivity, or project completion rates.
It helps to conduct check-ins and performance reviews with team members to review progress and discuss challenges. Project management tools like Nifty let team members track results in real time.
By implementing these strategies, managers can ensure that the team is making progress toward its objectives and that individual contributions are recognized and rewarded.
Here, too, Nifty makes tracking results simple. For example, project task boards can be turned into dashboard-style visual reports. These can be exported and shared with stakeholders and team members.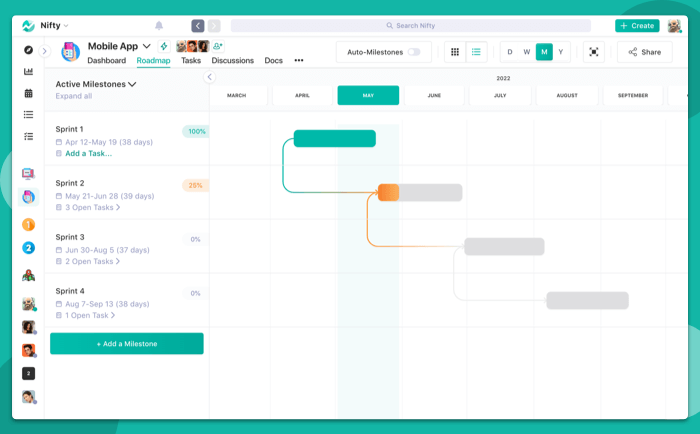 Conclusion: Team Work Makes the Dream Work
All of the above tips and techniques for working together as a team can be enhanced with the right project and productivity software.
A project management tool like Nifty lets managers easily assign tasks and makes it simple to communicate and collaborate. This keeps everyone on the same page, avoids miscommunications, and ensures that everyone is working towards the same goals.
With Nifty, resources can be efficiently allocated across teams. Timelines and workloads can be optimized and adjusted.
There is also transparency in terms of project progress and team member contributions. This builds trust and improves overall project outcomes.
The result: teams work more effectively and efficiently, and chances of project success are heightened.