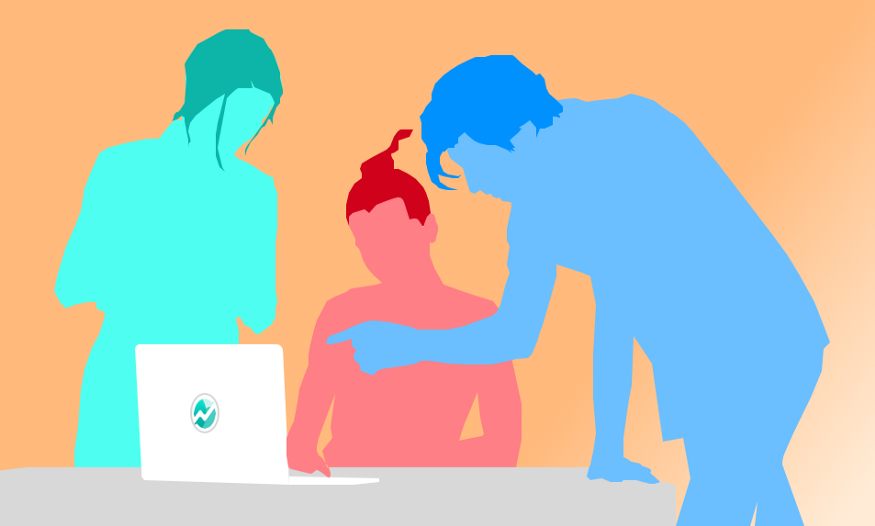 Did you know that 75% of high-performing digital agencies use project management tools? Despite the apparent connection between using project management software and great efficiency, adoption rates for these tools remain fairly low among organizations — only 22%.
So, here's the first piece of advice in this guide — for any digital agency that seeks to be groundbreaking, trustworthy, and competitive, project management tools are not an "if" or an afterthought. In the digital sphere, project management software that fits your agency's needs is a foundation of an efficient workflow and successful project.
However, keep in mind that tools only work if you do — so let's look at some of the core elements of top-notch digital agency project management.
What is specific about digital agencies?
To understand how to manage digital projects on the highest level, it is important to understand three things that set apart digital agencies from the traditional ones.
1. Measurable results
Traditional agencies put a lot of time and effort into their own branding. Their services are reputable, expensive, and often cannot be properly quantified.
Digital agencies' core purpose is to help their clients define and reach their goals — be it a well-designed website or 20.000 leads. As you work on different projects, you'll understand that metrics for gauging success are rarely a one-size-fits-all solution.
While there are specific tools designed to estimate your project's success, the paradigm of measurable results also translates to your team's performance. Digital agencies keep a close eye on both individual and team achievements and use these insights to tweak their strategies and goals.
2. Digital tools
Traditional agencies use an established set of hardware and software tools and they aren't quick to adopt new ones.
Digital agencies have to rely on digital tools that enable them to create specific digital products, streamline their development process, and measure the results. However, great digital agencies are always on the lookout for the latest, more efficient solutions to their daily challenges. The flexible, upbeat digital environment allows for easier adoption of the latest tools.
Flexibility in skills and strategies
Finally, even if a digital agency specializes in only one field, you're probably well aware of the fact that teams and strategies in the digital sphere can change or evolve with each client and project. This means both agencies and their individual employees have to be on top of their toes — both when it comes to day to day job and learning new skills. There is always room for improvement, experiment, and fine-tuning.
In conclusion, the best digital agency project management tool needs to encourage: flexibility, measurable results, and easy integration of various digital tools. With these considerations in mind, here's what a good digital project software should incorporate.
4 Elements of Digital Agency Project Management
1. Project management
Managing your digital project starts with assigning tasks. When it comes to project management software, the Kanban board is at the core of the most popular organizational tools. Tasks are added and assigned in the form of cards that can be categorized by deadlines, assignees, and milestones. If you're dealing with more complicated projects, it is a good thing to be able to use subtasks and custom tags to manage sprints and priorities. Advanced project management solutions offer options for automated workflow by assigning team members to specific task lists.
But a good tool is more than just a board — things can easily get cramped if cards are all you're dealing with. This is why solid digital agency project management tools incorporate various milestone views. Milestones allow your team to focus both on short term and long term goals. On top of that, milestones enable them to understand where each team member is currently standing. Finally, analyzing milestones also helps you as a project manager understand your team's workflow, productivity patterns, and challenges.
The best project management tools for digital agencies adjust milestones based on their field of work. For example, the Swimlane diagram is a great way to intertwine task lists and milestones, allowing agile teams to fully understand project objectives. Larger teams will more likely need milestone views that enable them to visualize projects across the entire organization.
2. Time management
Being efficient and productive is one of the core goals of project management — and you cannot seriously tackle this mission without tracking time for productivity. This is why your tools should always include time trackers.
While billing hours may be the most common purpose of time trackers, a well-integrated tracking solution will help your team members make the best of their work hours. Intersected with milestones, projects, and tasks, time trackers can help you identify your team's strengths and weaknesses. Analyzing productivity can also help you set realistic deadlines and tackle unexpected challenges more easily.
3. File and Document management
Another important element of project management is making sure your team members have access to the tools and materials they need. This is why project tools should always integrate with popular platforms and formats such as Google Docs and Spreadsheet.
Your team members should be able to easily communicate and exchange ideas, materials, and feedback.
Good digital agencies understand how vital it is to maintain a high-quality communication with clients. Remember — with measurable results at the core of your mission, your project management process has to seamlessly incorporate the client into the communication channel. These channels include email, phone, live chat, social media integration, messaging apps, etc. All of these incoming customer messages can be perfectly handled by customer service software.
Apart from being able to contact you, they should also have easy access to project files, assets, deliverables, and reports. Sophisticated project management tools such as Nifty allow agencies to nurture a relationship based on accountability and transparency.
Closing thoughts to help you understand Digital Agency Project Management lifecycle
Remember how we told you that great digital agencies are always on the lookout for the tools that will take their creative process to the next level? Well, here's our final nudge — Nifty is a tool that effortlessly incorporates all the elements of digital agency project management to ensure a great client-agency relationship.
Just like a great digital project, it is robust yet sophisticated at the same time — packing a lot of knowledge, features, and solutions wrapped into an elegant design inspired by perfect user experience. It was built to motivate you to do your best —sign up for Nifty for free and give it a try! 🎉