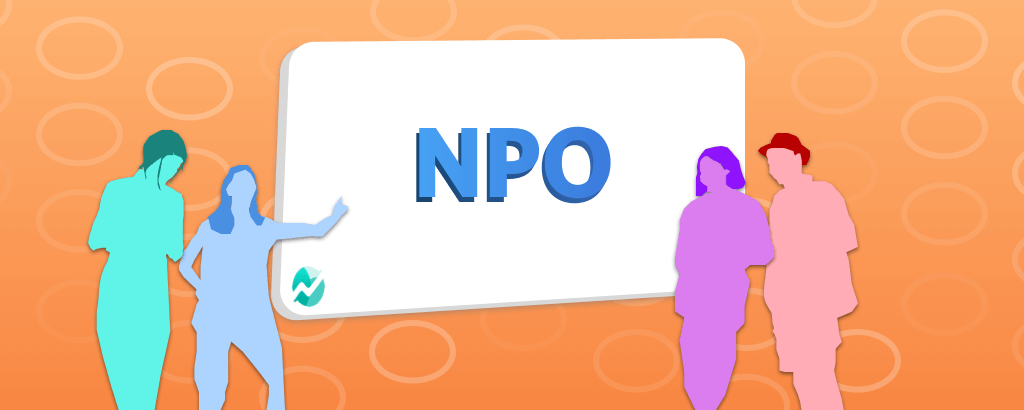 Many nonprofits run campaigns or projects in more than one country. As a result, nonprofits project managers have to coordinate globally distributed teams, communicate with donors, and handle other essential project tasks. 
That can be overwhelming for most project leads and teams and cause a project to delay beyond set timelines. It's why organizations should invest in good project management software for nonprofits.
A nonprofit project management tool will centralize and visualize a project's progress to make it easy to keep track of each task assigned and identify the project milestones. There are tons of project management software available today, which gives you options to choose from.
But how do you find the best project management software for your nonprofit organization?
Read on to learn more about features to consider when looking for project management software for nonprofits and the best software for nonprofits.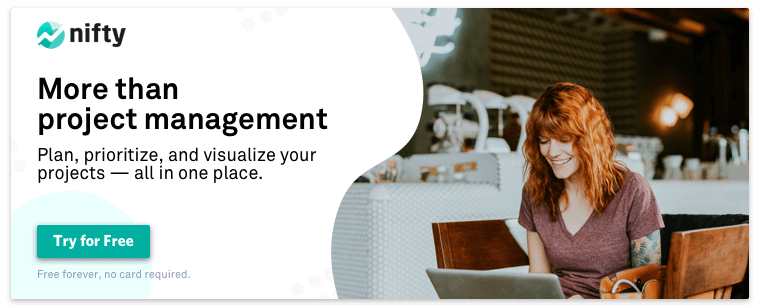 What should you look for in project management software
Every nonprofit organization is unique in terms of the projects they take on, the number of employees, and company structure. So when choosing a project management software, you need to go for the one that will work best for your organization.
Different project management software will offer different features that will help you track your progress and complete projects on time. Here are the three vital ones each organization should ensure their software fulfills: 
1. User interface
A well-designed interface is vital for your team and your nonprofit's donors and partners who use your project management software. A project management platform shares the same rules as a good website. It should be appealing, simple to use, and efficient.
Start with the basics, the outlook, and visual design. Looks can be deceiving, but for project management platforms, they are everything. If you have a cluttered and confusing interface, users immediately will avoid using it. 
Also, your team will embrace a project management software solution with the features they require or those they are familiar with. While you can train your team to use the alternative features in the software, this might take too much time. 
For instance, if you're using the traditional Waterfall project management model, you can use software like Microsoft Project. This software allows you to set project timelines and milestones and create Gantt charts to track task progress. 
On the other hand, an Agile-centric team can use a card-based task and project management app like Trello, Asana, or Monday.com. This type of project management software lets users create project tasks, assign them to colleagues, and share files easily. 
There is no need to invest in project management software that your team has difficulty understanding or uses too much time figuring out how to use it. The software should be easy to use and make work easier for your team. 
You also need project management software with customizable interfaces that allows integration with the tools they already find easy to use. That will save you time and resources. If your team is already using Slack to communicate, look for software that will allow you to connect and continue using it. 
Most Agile-based project management software has integrations with commonly-used collaboration apps. For example, Monday.com sends notifications through Slack whenever it detects activity on cards assigned to you.
2. Communication
Communication is vital in every team, especially for nonprofit teams with globally distributed employees. For this reason, project management software for nonprofits should always have quality communication that compliments any other email software you use for instance to send mass emails for outreach or drip campaigns. 
A significant number of nonprofit employees are fully remote, which means they operate in different time zones. Hence your project management tool must ensure that your team remains on the same page, despite the distance and difference in the working hours.   
It is important to have project management software that offers features like a messaging app and voice and video calls under a SIP account to ensure centralized communication. Such features make information easily accessible to everyone equally.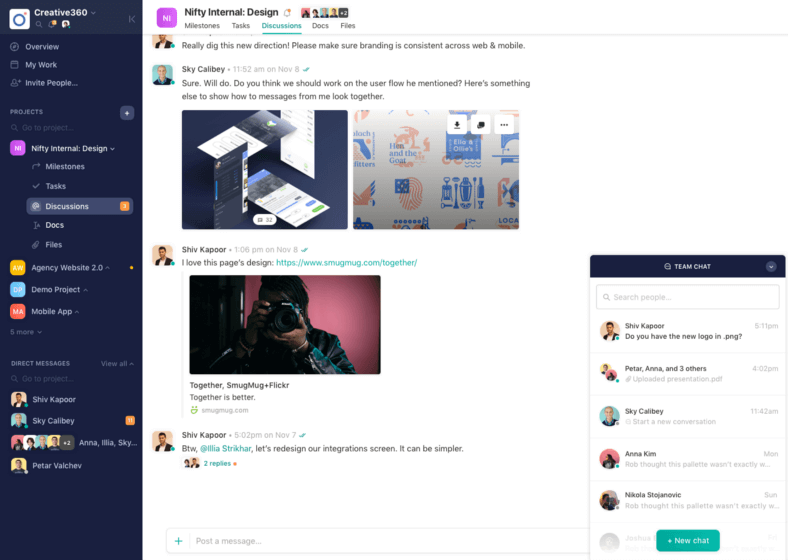 The team communication features also save you a lot of time. For instance, instead of sending trails of time-consuming emails, you can send messages or have quick virtual meetings using the video call option.
Aside from integrating with messaging apps, many project management solutions allow users to comment on each other's work. This is the case for project trackers like Nifty. These project trackers often take the place of messaging apps or email when it comes to project collaboration. 
Finally, your project management solution should notify users whenever you're working on a specific task or indicate its status clearly. For instance, you can leave a comment on a Nifty task that tells others that you're working on a task, while Nifty notifies users through its built-in notification feature, push notifications, and email alerts. You can also tag individual users if their action is needed on tasks.
3. File sharing
The file-sharing feature in project management software allows your team to share files internally and with other external parties like clients and donors. Having a software solution with the feature makes access to information easier for all necessary parties because it is collected, uploaded, and shared on the software.
Different software will have differently designed file-sharing features. Good project management software for nonprofits should ensure file security through passwords and restricted permission. That ensures that files shared can only be open and viewed by people with the authority to do so.
Also, the software should allow real-time editing and file synchronization to avoid sending files back and forth for editing. However, you can also go for software with a robust API, allowing you to customize your file-sharing features and connect to other file-sharing platforms like Google Drive and Dropbox, which let you collaborate on files without having to send any attachments.
6 Best Project Management Software for Nonprofits
Once you have figured out the features your organization is looking for, it is time to narrow down to the software that will help you effectively complete your projects. Here is a list of some of the best project management software for nonprofits you should consider using: 
Nifty is a valuable project management software solution for non-profits. It gives non-profits a bird's eye view and closeup view of their projects, allowing them to plan and implement strategies as needed to reach their goals. 
The tool, in particular, allows you to set specific projects with their corresponding modules, giving each member of your team a view of what needs to be done to achieve a specific project objective. 
For instance, if you're planning a tree-planting activity, you can set your main project as the "tree-planting event" and include an email marketing campaign to reach donors, the purchase of seedlings and coordination with the city government for the land for the tree-planting as the project's specific modules. 
You can tag each module by level of prioritization, from low, medium to high priority, so your team members will know what to do first to ensure the project goal is met. The platform also has a time-tracking feature, which can help you monitor how much time has been spent on a specific module.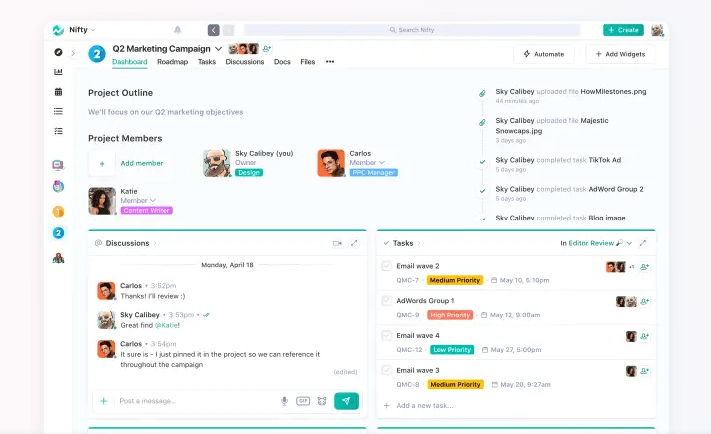 Nifty also has a Discussions feature that enables real-time collaboration with your team members. You can make important project announcements in the room. If your aim is to communicate with a specific team member, all you need to do is tag the person. 
But Nifty doesn't just ensure improved communication among team members. It also bridges the gap between communication and actio, with its feature that allows you to create a task directly from the project Discussions room. 
That means that when you and your team members decide you need to send a follow-up email to your potential donors, for example, you can create a task based on what was discussed to ensure the follow-up campaign doesn't remain just an idea but pushes through.
You can also share documents easily with Nifty. You can upload files directly from your computer, Dropbox or Google Drive and share it with project members so they can view, edit or comment on the document.
Nifty also enables you to get a bird's eye view of your project progress, based on the completion of modules that are tied to that main project. Nifty automatically adjusts the progress bar, which means every time you log in, you get an updated progress report. You can also get an idea of who your most productive team members are with Nifty's team member time logs.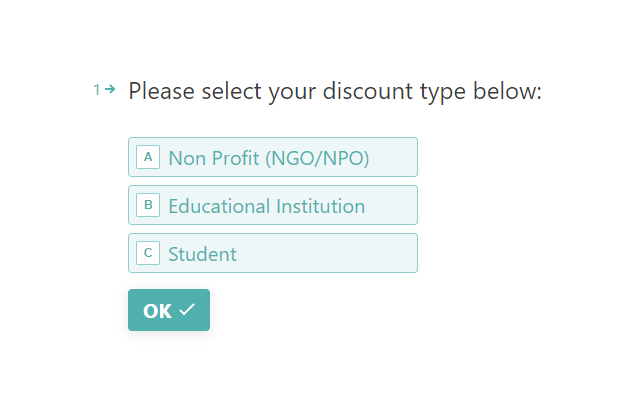 Nifty offers nonprofits, along with educational institutions and eligible students, up to a 50% discount on any of its monthly or yearly plans. All you need to do is fill out its form on the website and Nifty's team will get back to you.
👉Try Nifty now, thanks us later! Check eligibility for your 50% OFF
2. GetResponse
Nonprofit organizations are structured to reach large groups of people in different parts of the world. For this reason, email marketing is the most efficient and affordable marketing strategy nonprofits can use. It is also easy to sunset email marketing projects when they are not working as expected or when you need to upgrade. 
GetResponse is an email marketing and e-commerce software that guides organizations on running email campaigns, webinars, and marketing automation. In addition, GetResponse's website builder feature allows you to build a website for nonprofits free of charge.
Organizations need to choose a suitable software solution to help them get the most out of email marketing. GetResponse is an excellent project management software solution for nonprofits that use email to reach both donors and project stakeholders.
First, the software helps you send targeted emails to the right people at the right time through its automated email function. You can import customer contacts from CRMs like Zendesk, Zoho, or Salesforce instead of adding recipients one by one. Once you've added email addresses to your list, you can segment them for more effective campaigns using contact data and behavior while complying with GDPR. 
In addition to list management features, GetResponse provides customizable templates that your organization can use to create personalized and engaging emails that appeal to your target audience.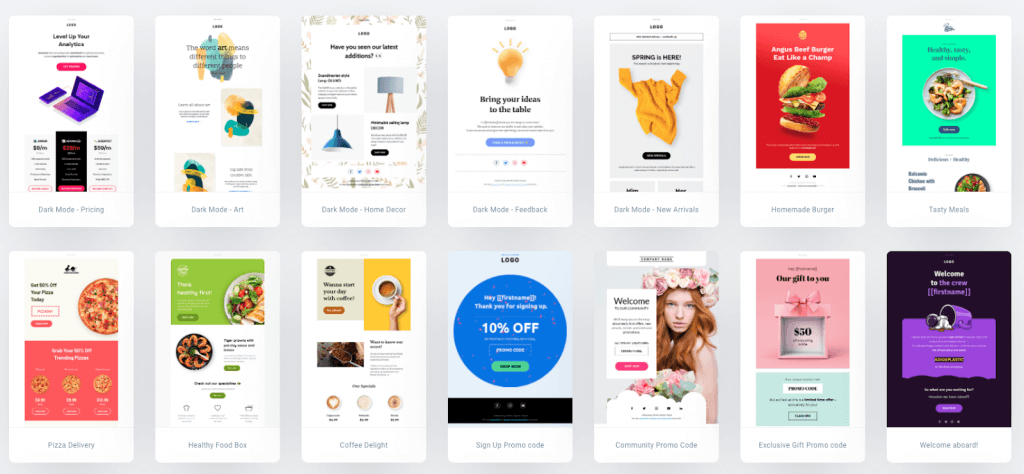 Third, GetResponse offers integration with social media platforms like Facebook, Linkedin, and Twitter. This feature makes it easy to share the messages you are sending on emails on your social media platforms, allowing you to reach even more people. 
Finally, GetResponse helps non-profits save money through their 30-50% membership discounts. This discount helps the organizations get the software's services at lower costs. The discounts are available to all non-political organizations with a valid charitable status and proper legal documentation. 
3. ClickUp
ClickUp is a project management software with customizable features that help organizations plan, organize and collaborate well in their projects on a single platform. In addition, it can handle teams of all sizes, which makes it one of the best project management software for nonprofits that often have big teams.  
It also has well-thought-out features that make work easier for nonprofits. One of them is the customizable forms that your organization can use to create volunteer applications and explain open volunteer opportunities. You can also share these forms with anyone who wishes to join your team as a volunteer.
Your nonprofit project leads can comment and add files to specific tasks. Using the custom formula fields feature, you can also account for budgets and create custom reports for donors by calculating the number of donations, hours spent, and more using the custom formula fields feature.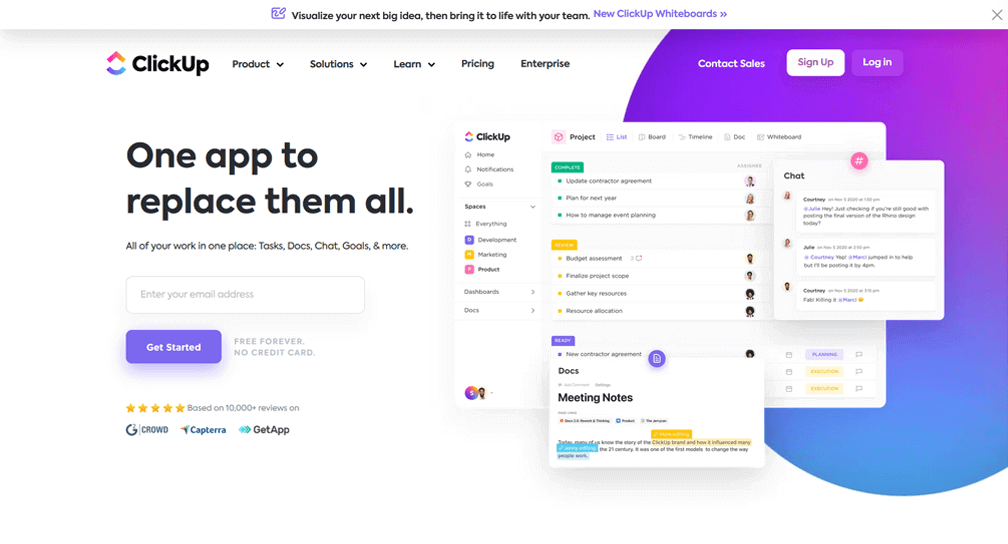 If you're running a fundraising campaign, ClickUp's Goals solution lets you set targets and timelines and track your results while controlling who can access and change your goals. If your nonprofit works with a remote team, ClickUp can help you manage the team efficiently. With the software, you can create tasks and sub-tasks, assign them, and set a schedule with the calendar view feature. 
The software also offers a time tracking feature that helps show the tasks your team has worked on and the time they took to complete each one of them. This feature can help your nonprofit maximize its operating budget. 
ClickUp also offers an exclusive discount for nonprofits who use their workspace to manage their projects. 
4. Asana
Asana allows organizations to centralize their team's work and gives project managers the freedom to organize and visualize their project workflows however they like. With Asana's multiple task view option, you can use lists, boards, calendars, or Gantt charts.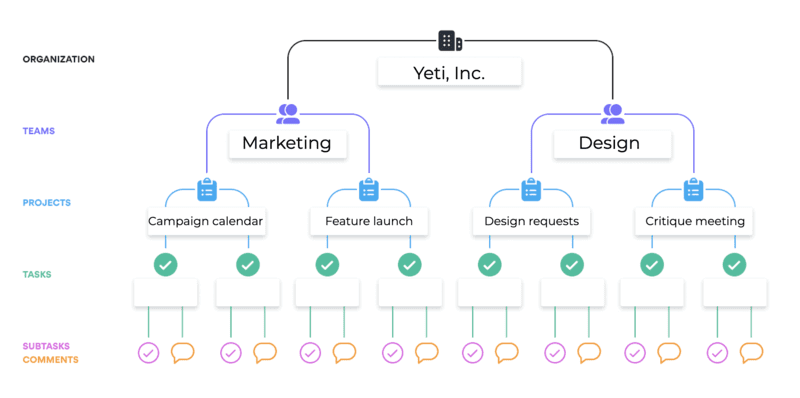 Outlining your structure makes it easy for a project manager and their team to understand how to navigate Asana with ease. It will also allow your organization to decide on the factors to customize and those you should leave in the standard formats. 
Asana features are purposefully set to help organizations easily track their project's progress. The custom fields will help you track your projects' details that matter most. Then the advanced search feature lets you customize the search filter and save custom views on details like due dates and assignees. 
The dependencies feature helps manage your team's workflow by marking tasks that can only happen after another has. In the example below, if you postpone reaching out to potential guest speakers on May 1, you will have affected securing a speaker panel that should have happened by May 7th. 
Besides your project's progress, Asana also keeps your organization's data private through data controls vital for project management software for nonprofits. With this feature, you can control who has access to specific projects. For instance, you can make some projects comment-only to avoid edits by the wrong people.
Asana's basic plan has a limit of up to 15 team members. If your non-profit has a large team, you should go for the paid plans so everyone in your team can work and collaborate on your projects. Asana offers a 50% discount for nonprofits and educational institutions that offers access to advanced features like Chrome and Google Drive integration, unlimited users, and unlimited, customizable dashboards. 
In addition to generous discounts, Asana offers nonprofit-specific training modules and live training through the Asana Academy. The website also hosts an active community where nonprofit users share their experiences and best practices with using Asana, especially when it comes to applying for and managing grant money.
5. Slack
If you are looking for software that will make communication easy and efficient for your non-profit organization, then Slack is what you are looking for. Slack transforms how organizations communicate by organizing conversations into channels.
Slack's channels are open to an entire team or those invited to join the channel. However, you can also create private channels for one-on-one conversations using the direct messaging function. Using Slack's channel is easy and not much different from regular messaging apps.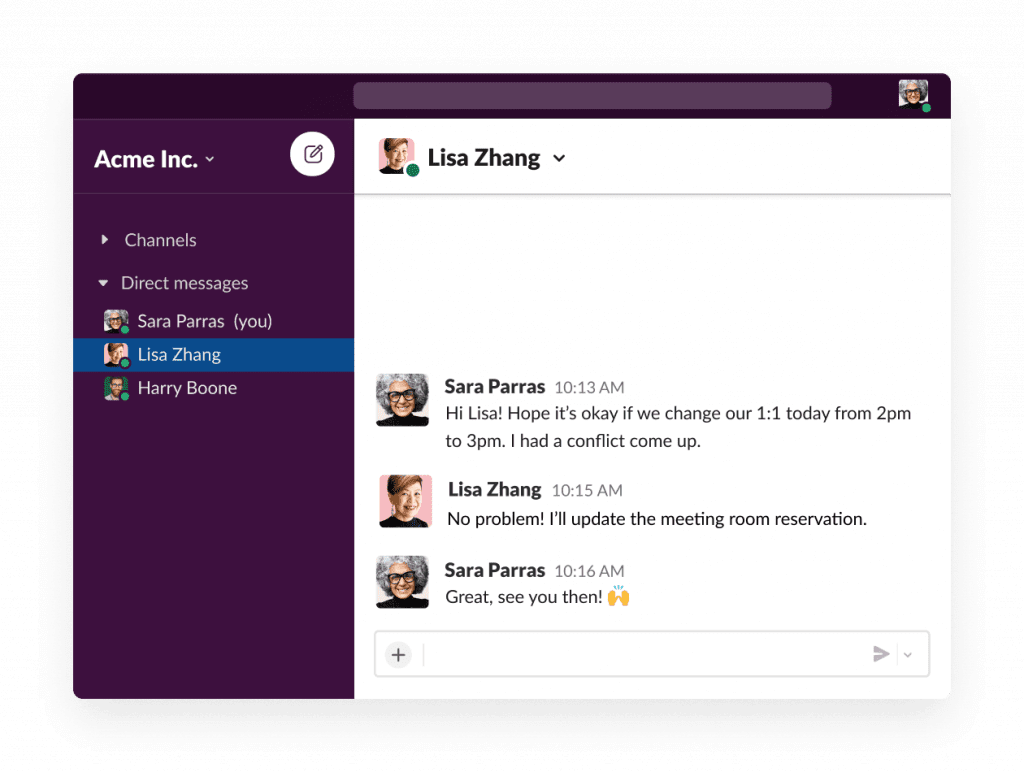 Slack also offers an excellent set of features, including video calls, voice calls, reminders, and the Slackbot assistant. It also allows integration with other apps like Asana, Monday.com, Dropbox, Twitter, and Google Drive. You can also configure it so you can monitor your mentions on Facebook, Twitter, and other social networks through specialized channels. 
The paid version offers additional features like group calls, guest access, and permission to customize message and file retention policies. 
The Slack for Nonprofits program offers two discounted pricing plans with the possibility of a free one to eligible organizations. The first option is the pro plan, offered to workspaces with 250 members or less, and an 85% discount for workspaces above the member limit. The second option is the Business+ Plan which offers an 85% discount to all nonprofit workspaces. The 85% discount is also applicable to the Slack Enterprise Grid plan for larger non-profit organizations.
6. Trello
Trello is a simple visual Kanban project management tool that makes it easy for teams to organize their work neatly from the first stage to the last. Trello can be used by teams of all sizes globally.
Trello is arranged in cards, lists, and boards to ensure efficient task management. The project cards are the assigned tasks that should be completed, and the task lists keep the cards organized at each stage of the project. Finally, the project boards represent the whole project.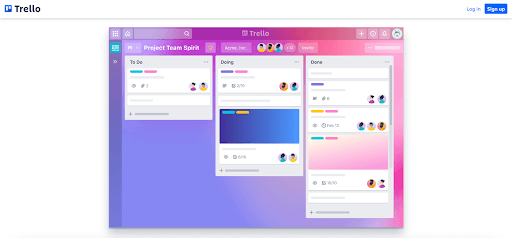 Trello allows integration with other tools a team could need, including Google Drive, Jira, and Slack. It is also a good project management software for nonprofits because it comes with a non-profit community discount of up to 75% off the paid version list price.
Trello Premium features include unlimited power-ups from the board utilities to repetitive tasks and the opportunity to connect your boards to more than 200 apps and integrations.
In Closing
Every nonprofit looking to complete projects on time should invest in a good project management software. A project management software helps the team collaborate on tasks, communicate efficiently, manage resources, and track project progress. 
There are many options for project management software for nonprofits, all with different functionality and advantages. However, you should ensure that the project management your organization settles for will match the organization's structure, project requirements, and your team's process.
To ensure you get the best project management software for your organization, look at the software's user interface, communication features, and file sharing functionality as discussed above.
Nifty is the easiest to use project management software in the world. It will help your team be efficient, allow your to map your processes, and align every stakeholder across objectives to make work more manageable.
👉 Get started with Nifty for free today!