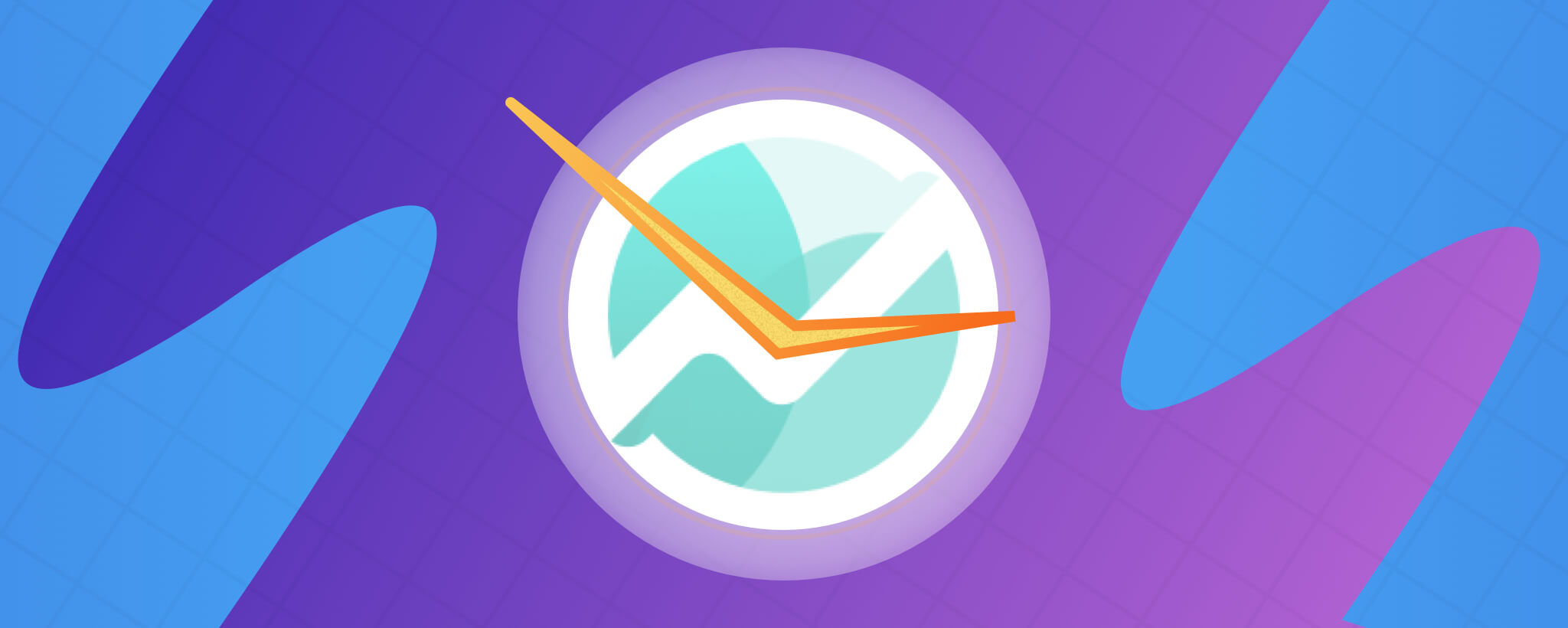 So let's talk about time management—the ever-elusive topic that gets attention but often falls through the cracks in many organizations. There's no question that we all believe time is an important resource. Most would even argue that it's the most important resource, even more important than money. We all have a finite set of time. And whether we like it or not, the clock is always ticking. 
That said, what professionals often have issues with is efficiently managing one's time. Let's all face it. It's very easy to let time slip by and procrastinate, leading to less work getting done and more time being spent than we want on certain tasks or activities. After all, anywhere between 15-20% of adults struggle with procrastination.
Hence, it's highly crucial to dive deep into time management tools and techniques that can help professionals and teams get better results, become more efficient and maintain a greater sense of fulfillment, balance, and achievement in the workplace. 
Why Time Management Matters in the Workplace
Time management has so many amazing benefits for the workplace and the individual. Yet, despite all the advantages, it's alarming to note that 82% of people don't use a formal time management system.
We need to remind ourselves as often as we can about the benefits of effective time management so that we keep our eyes on the prize. Why is time management important? These are the overarching benefits that come with managing your time well. 
Efficiency
What makes a person or team efficient? Efficiency has to do with getting things done with the least amount of resources available. When dealing with a resource as finite as time, the goal is always to use as little as we can of it. Time management helps us audit and edit the things in our lives that take the most time off our hands. By learning time management principles and using time management tools, we can find the means to become more efficient, using shorter time on tasks so that we can start rechanneling that time to other things, like more pressing work or even time outside of work. 
Balance
Speaking about time outside of work—yes, time management can help you get out of the office earlier. And that can apply to the person who works until 9 p.m. every night and wants to actually make it to dinner with his or her family or someone who wants to trim down their career to a four-day workweek so they can enjoy life a little bit more. 
Creating a sense of rhythm between work and rest is something that more people should strive for. Nowadays, over 31% of the workforce works fifty hours or more every week. And as that number grows, work fulfillment and (ironically) income go down too. By being able to manage your time better, you get more balance and thus more happiness.
Results
For any employee, manager, or business owner, there should be a constant reminder that busyness and productivity aren't always the same thing. Busyness means doing more things. Productivity means getting more done. Many times, you can actually get more done even if you don't do as much. 
That's where time management techniques and apps come in handy. By measuring the output of our work, managing our deliverables better, and automating things that we don't have to manually do, you get to focus more on results. Those results can differ for everyone. It could be sales, order tickets, operations milestones, recruits, or any metric that matters to your role and you. 
There are many other benefits to time management, of course. But these three pressing ones are probably some of the most impactful. If you or your team keep these three benefits in mind, then it should be more than enough incentive to pay attention to time management a little bit more. 
Time Management Techniques to Help You Get More Done
So having shown why time management is important, the next question one should answer is, "what are some effective time management techniques for work?" Here are some time management practices and principles that will help you get more done with less time and effort.
Setup Automations
The first principle that will help anyone save time is the principle of automation. This can come in the form of a system or tool that can take care of repetitive tasks for a team or a person. Automations have been around for a very long time, whether it's a clock that helps tell time, a microwave that heats food, or software that performs administrative tasks. 
Let's say, for instance, that you want to set a team cadence meeting for an upcoming product launch. By setting up automated time reminders in a team or individual calendar, everyone receives a recurring reminder to attend a meeting. Companies can also use automations to transcribe meeting conversations, set deliverables and deadlines, and many more. The age of digitization is highly increasing the automations now available to professionals, especially with artificial intelligence taking form in various applications. 
Prioritize Your Big Rocks First
The reason why people waste precious time isn't always because they don't have enough of it. Sometimes, it's that we spend too much time on tasks that don't produce the most results. If you had two clients who required the same amount of work but one paid more money, which client should you give more time and attention to? In most cases, it's the one who pays more. 
That's why prioritization is such a big part of time management. You need to, first, determine the customers, project milestones, and activities that drive the most results. Then, you'll want to allocate more time to those priorities so that you get more done with less time. 
Batch Your Work
Multitasking is one of the biggest productivity fallacies in the workplace. One study shows that only 2.5% of people are able to multitask effectively. So unless you're absolutely sure that you're part of that small percentile, then a good strategy you should try is batching work of the same type together. 
Batching is one of the more promising time management strategies that yield great results. How does one batch work? Let's look at the example of email checking. Professionals tend to check emails multiple times in a day. Given that it takes up to 23 minutes to refocus after getting distracted, we actually lose significant time when we check emails too many times. So a better strategy would be to batch your email checking throughout different times of the day. You can check emails before you start work in the morning and afternoon and before you go on break.
Take Breaks
It seems to many that rest is the exact opposite of productivity. But taking a breather is actually a vital precursor to getting more done with less time. So time management also includes putting in moments to rejuvenate. Being strategic and deliberate about our breaks can help us make better use of the hours that tick away when you're working. 
Around 87% of professionals believe that taking breaks helps improve productivity and results. Everyone needs to take a break—whether that's taking time to disconnect on weekends or standing up for five to ten minutes every hour or so to stretch. These moments of replenishing help you realign and refuel so you can make the most of your time. 
Disconnect
An average of 40.6% of employees don't get more than 30 minutes of uninterrupted work because of emails. That being said, disconnecting from communications apps can be a great way to make better use of your time as well. Too often, it's hard to shake off that feeling that we're being irresponsible adults by not checking that email, text, or notification as soon as it pings. 
Notifications can be the number one source of distraction, anxiety, and unproductivity in the workplace. So take time to disconnect when possible. Try setting two to three hours every day to turn off notifications so you can allot that time for heads-down work, like writing, strategizing, studying, and so on. Also, don't forget to turn on that "do not disturb" mode when you're in an important meeting so you can go through the agenda faster and get back to focused tasks. 
Find Opportunities for Improvement
As you continue on your own productivity journey, you'll find different ways to improve your or your team's workflow. So keep an open mind to all the possibilities and techniques that will help you make the best use of workdays. Keep testing, learning, and growing. By doing that, you expand your horizons more and more.
Look for productivity coaches to follow and check out reviews on software and products to help you with time management. Try out different apps and softwares to manage projects, deliverables, and team workflows. And that leads us to the next section of this article—tools. 
Time Management Tools Productive Professionals Use
Time management tools for employees are more available to individuals and businesses than ever before. So, diving into all kinds of tools could be a great idea if you're looking for time management systems and hacks to help speed up work and get better results.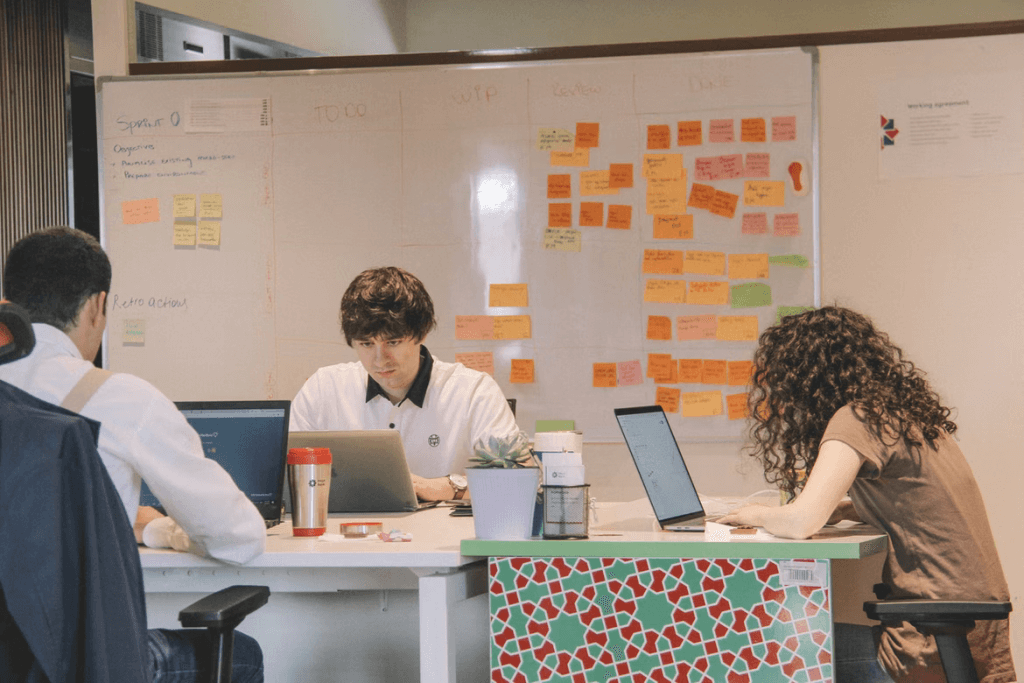 So let's look at types of time management tools that businesses and professionals should invest in and some time management tools examples for each of those categories.
Task Management Tools
One of the best time management tools to have in your arsenal is a task management tool. Another name for this tool is a to-do app or software. If you're the type of person who likes to jot down to-do lists and notes, then this kind of app can be very useful. An online or cloud-based task-management tool gives you the ability to track deliverables and share them with others. 
Most people like to have a physical to-do list tracker like a planner or a checklist on a whiteboard. But if you want a digital service that you can install on multiple devices and update wherever you are on the go, then having a task management tool can be of great help
Some Great Options
Workflow Management Software
A workflow management software is a great option if you're looking for a way to develop individual or team workflows and keep standard operating procedures. A workflow management software can give you project workflow templates, SOPs, flowcharts, compliance, training materials, and so on.
Having tools like workflow management software will give your team more clarity on how to operate when performing day-to-day tasks. With workflow management systems, team members can simply log in to their portal and check the steps to any activity.
Some Great Options
Project Management Tools
If workflow management tools keep a directory of SOPs and task management tools streamline individual productivity, project management tools bridge these two by giving a team or business one place to manage day-to-day operations. With project management tools, your team can produce marketing campaigns, product launches, digital content, and virtually any ad hoc activity more efficiently. 
Project management tools carry automations that make project management more time-efficient for teams by creating new tasks, updating deadlines, notifying stakeholders of changes to project briefs, and so on. Using project management software will improve communication and ensure that team members keep a central command center for any company or project activity. 
Some Great Options
Time Tracking Software
Other tools of time management include time tracking software, which helps you track how much time you work and where your effort goes most of the time. For most companies, these tools are used as a form of attendance tracking. But it can also be used by contractors and freelancers when tracking their time. You might want to do that when you're billing an hourly client or trying to determine how much time you spend on certain tasks. 
Whichever use-case it might be, time tracking software helps you monitor and audit your biggest time eaters and allow you to send that as a report to a supervisor or client or even look at it yourself and make workflow changes to help save time and effort. 
Some Great Options
Calendar Management and Automation Tools
Keeping a calendar is another time management practice that can help you and your team audit and track time better. Having an individual and shared team calendar can be of great help. Moreover, having a cloud-based version can make it easier to edit and update the team on certain events or team projects so that everyone's on the same page. 
On top of calendaring tools, you can also set up automations that allow you to book times with staff. These appointment setting tools make it easy for potential clients to book discovery calls with sales representatives. They can also be a great way for remote team employees to book meetings with supervisors, managers, and HR departments for evaluations and one-on-ones.
Some Great Options
Get Back on Track
If you feel like you're not in a great place time management-wise, then don't worry. Most if not all people have fallen short in this area, whether as an organization or individuals. The good news is that it's never too late to start. So if you want to get back on track and have better time management practices, feel free to start applying any of the techniques and tools above. You should be able to see improvements in small increments over time and gain better control of your time and results.