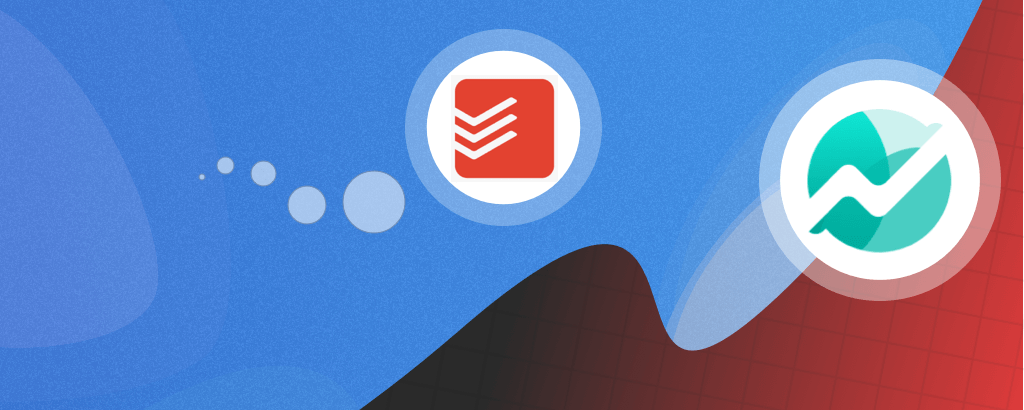 Searching the keyword Todoist alternatives signifies that you aren't satisfied with the tool and are looking for better alternatives.
In this article, we will review the limitations of Todoist that might be the reason for the inefficiency of your task management and go over our pick of the top 20 Todoist alternatives together with their prices for your business.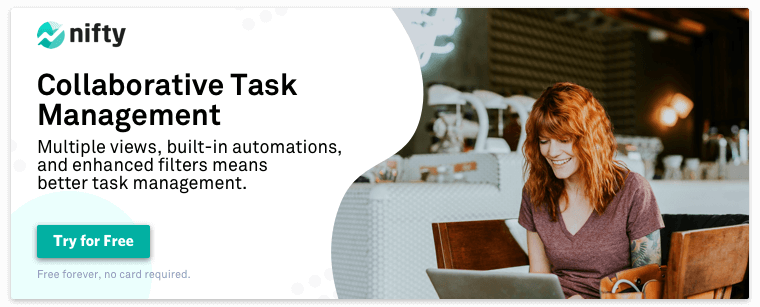 What are the core issues with Todoist?
There are various aspects of Todoist that make it less flexible to use which brings inefficiencies to your projects. Here are some of the most notable places where Todoist falls short:
1. No Issue Management
When it comes to managing teams, projects, and tasks, problems are unavoidable. It is critical to be able to list them so that the team can address them as soon as possible. Todoist, on the other hand, does not provide the managers with this option.
2. No Risk Management
Project managers all around the world are well aware of the dangers of not managing risk. Teams need to detect risks and the potential of dangers on every level, more than ever before, in order to strategize better. However, Todoist does not provide this feature either. 
3. Not a Meeting Management Tool
Meetings are essential for keeping teams on the same page and completing tasks. Most productivity solutions have modules to make meeting scheduling easier. Whether your team members are working together on-premises, remote, hybrid, and regardless of whether you have an agile work environment, you need to have meeting arrangements. However, Todoist does not offer such a feature.
4. No Time Tracking
In task management, project time management and time tracking are essential. It provides you with a good sense of what to invest in while keeping track of your current responsibilities. Unfortunately, Todoist lacks this crucial feature.
What are the top 20 Todoist Alternatives?
If something isn't operating as it should and is bringing trouble to your business, you should cease spending money on it or investing time on it. We'll go over the top 20 Todoist alternatives for your business here. Compare each alternative and see which one suits your business and budget the best. 
1. Nifty (Your ideal Todoist alternative) 
Nifty is a cloud-based task management tool that can be a perfect Todoist alternative since it does not have the limitations of Todoist and has various other features. From task management, project time management, and time monitoring to personal and group chats and discussions, Nifty has everything you could possibly need for maximum productivity. You'll be able to build and manage your agile workflow lifecycle with this Todoist alternative. Moreover, you'll never miss a deadline, project, task, meeting, or anything else again.
Google Docs, Zoom, and other programs are all built into the software and you can use these integrations on Nifty. The best part about Nifty is that you can import your projects, team, tasks, and files from Asana, Basecamp, ClickUp, JIRA, Trello, or Wrike into it fast and effortlessly. Your team can pick up where they left off with Nifty, without losing any assignments or projects.
Pricing:
Free: Nifty offers a generous free forever plan with unlimited users, tasks, and guests.
Starter: Starts at $5/user/month with custom fields + time tracking.
Pro: Begins at $10/user/month and includes everything in starter plus automations and cross-project overviews.
Business: A truly unlimited plan with Custom Roles + Permissions, Team Workloads, and Microsoft SSO and more for $16/user/month.
Compare all Nifty pricing plans in detail here  
👉 Does Nifty offer a free trial? Yes, Nifty has a 14-day free trial on all paid plans. Get started now 🎉
2. Wrike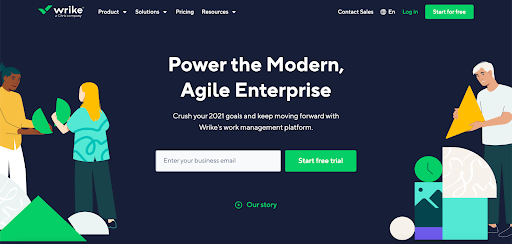 Wrike has a lot of capabilities for corporate collaboration and information management that could help your business flourish. It provides end-to-end project management software that makes managing many projects much facilitated. Its powerful work management and customizable features have undeniable potential to help your team grow.
Pricing
Wrike has a free plan in addition to its paid plans. The Professional plan costs $9.80/mo and the Business plan costs $24.80/mo. There are also two other plans called Enterprise and Pinnacle for knowing the costs and features of which you should contact Wrike. 
3. ClickUp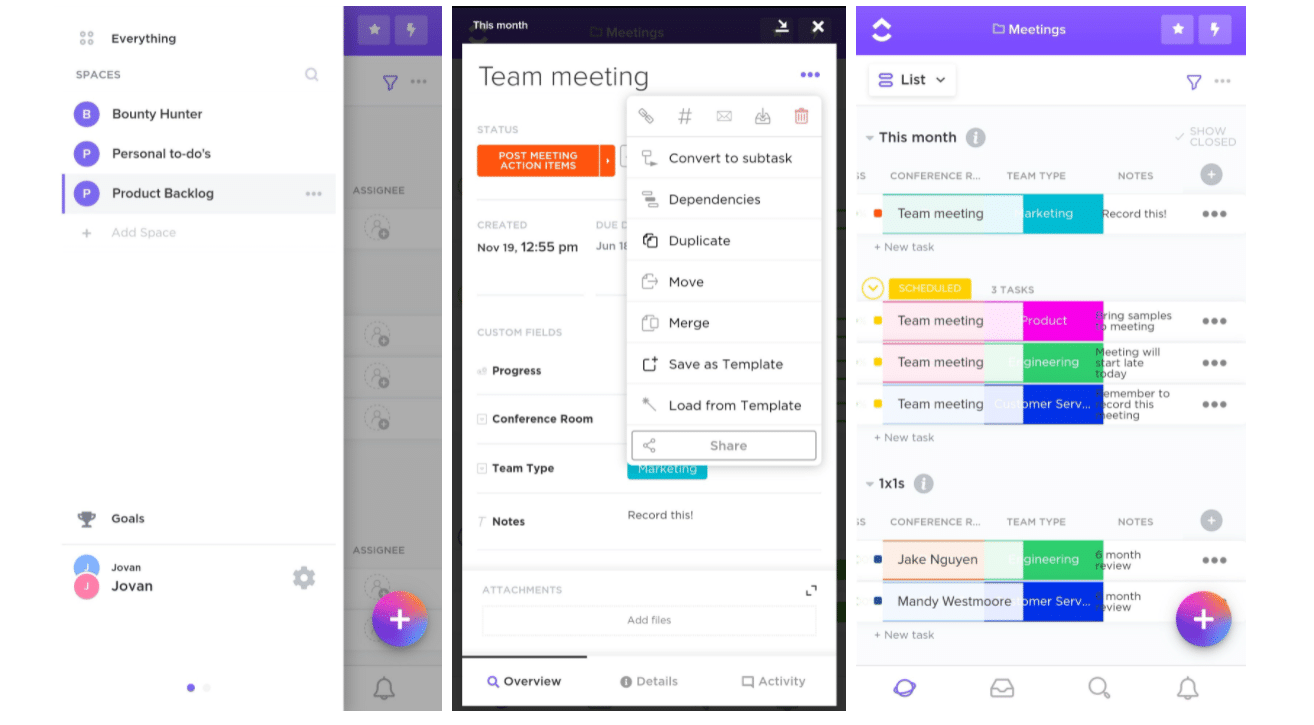 As of its custom statuses, checklist templates, multiple assignees, task dependencies, recurring checklists, agile board view, and other features, ClickUp stands out as a Todoist alternative. Since it is built for teams of all sizes and sectors and is completely adaptable, this software is ideal for any team.
Pricing
ClickUp has a free plan, an Unlimited plan at $5/mo, a Business plan at $9, a Business Plus plan at $19/mo, and an Enterprise plan that can be customizable to your business if you contact ClickUp. 
4. Bonsai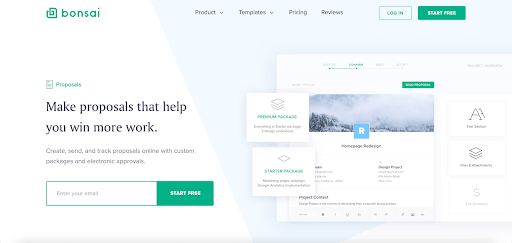 By creating a seamless customer or client experience, Bonsai increases your acceptance rate. Bonsai is an excellent Todoist alternative because it includes layouts, branding, and packages. It will give you a more professional appearance and is appropriate for any type of business. Time tracking, task management, invoices, forms, automation, and more are all available through Bonsai to help you operate your business more efficiently.
Pricing
There are two plans available on Bonsai; a Workflow plan at $19/mo and a Workflow Plus plan at $29/mo. 
5. Asana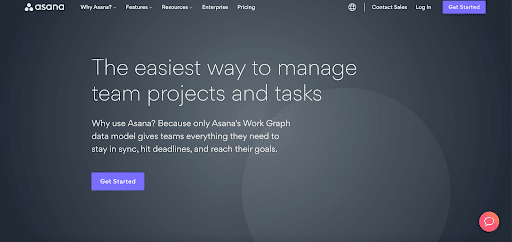 Asana is a popular task management tool for product teams that has a well-developed milestone function that helps users to think in a phase-based workflow paradigm. Among their well-known clients are Amazon, Japan Airlines, Sky, and Under Armour. You can remain on top of all work and never fall behind with this Todoist alternative.
Pricing
The Basic plan on Asana is free, the Premium plan is $12.99/mo and the Business plan is $25.99/mo.
6. Proofhub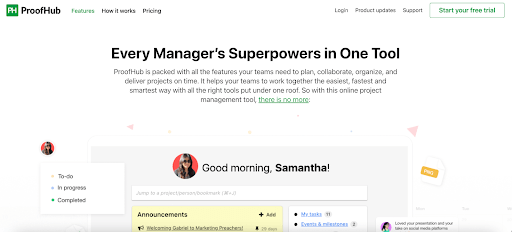 Proofhub is another Todoist alternative that is a web-based project management tool that lets you manage, discuss, and communicate work with both team members and clients in a unique place. Proofhub's conversations, table views, Kanban boards, Gantt charts, and calendar will expedite your team's productivity and progress.
Pricing
There are two plans available on Proofhub; the Ultimate Control plan that costs $89/mo and the Essential plan that costs $45/mo. 
7. Time Doctor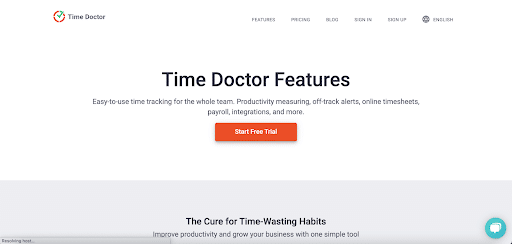 Time Doctor, a Todoist alternative, provides detailed information on how employees spend their time during the day. It will provide your staff and managers with greater power, resulting in increased output and results. Since it incorporates time tracking, staff monitoring, online timesheets and payroll, project management and budgeting, etc. this application is ideal for any organization.
Pricing
Time Doctor offers three plans to project managers. The Basic plan costs $7/mo, the Standard plan $10/mo, and the Premium plan $20/mo. 
8. Zapier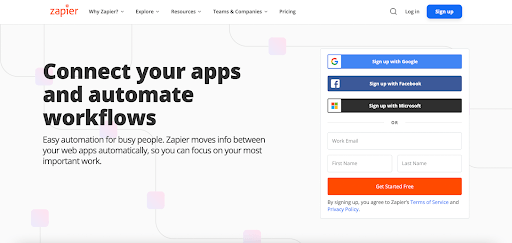 Zapier is a task automation app that can work as a Todoist alternative. It establishes workflows that begin when someone registers for one of your events. It also reminds you to contact them again in a week and give a welcome email.
Pricing
There is a free plan available as well as four other plans called Starter, Professional, Team, and Company that cost $19.99/mo, $49/mo, $299/mo, and $599/mo respectively.  
9. Teamwork

Teamwork will handle everything from client projects to marketing campaigns to sprint planning and product launches. As a project management solution, you'll be able to view the big picture for all of your projects. Your staff will be able to do tasks more quickly and effectively which can bring success to your business.
Pricing
Teamwork offers a Free Forever plan, a Deliver plan at $11/mo, a Grow plan at $21/mo, and a Scale plan that can be calculated for your business if you contact Teamwork.
10. Really Simple Systems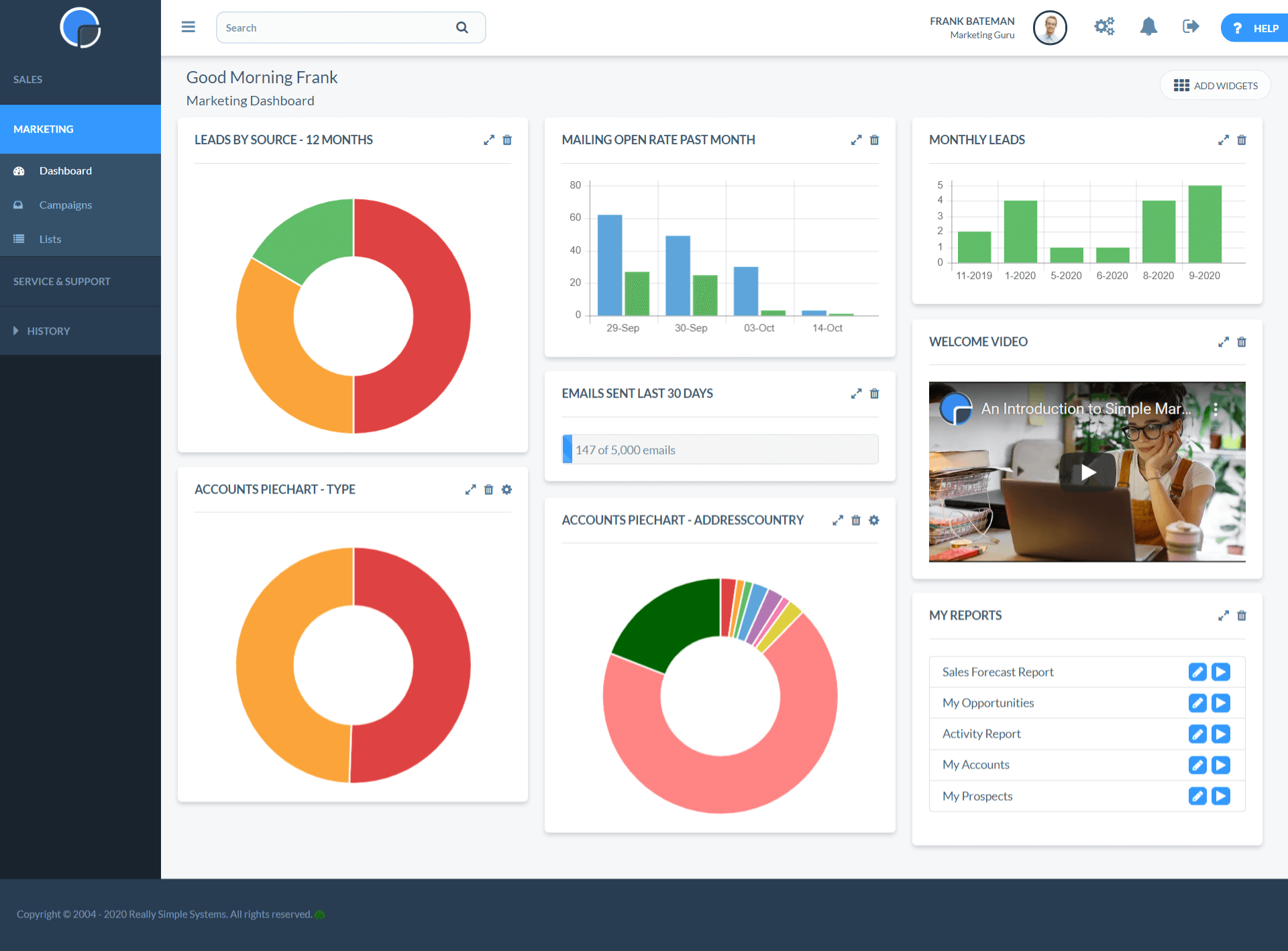 Really Simple Systems is an easy-to-use CRM software for your team and a great Todoist alternative. Their clients range in size from large systems with 600 users to small start-ups with just one user. You will never be forgotten thanks to their customer support team and a variety of self-serve choices. This tool will help your team manage and track leads and customer interactions so that your business may flourish.
Pricing
Really Simple Systems has a free plan in addition to a Starter plan at $14/mo, a Professional plan at $30/mo, and an Enterprise plan at $48/mo. 
11. Avaza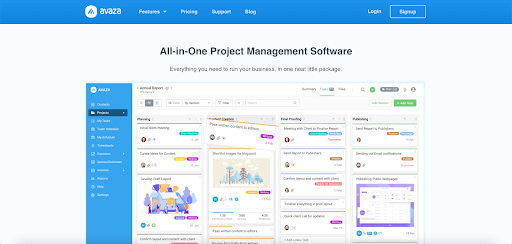 As a cloud professional services automation platform for small-to-medium-sized businesses, Avaza is a Todoist alternative for any team wanting to streamline its processes. Avaza is completely mobile-friendly and fully integrated for project management, collaboration, time tracking, expenditure management, pricing, and invoicing.
Pricing
In addition to the free plan, you can also choose the Startup plan at $9.95/mo, the Basic plan at $19.95/mo, and the Business plan at $39.95/mo. 
12. ActiveCollab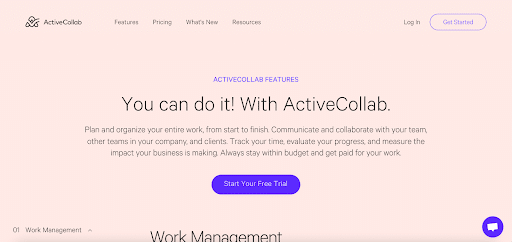 You'll have complete control over your work with this Todoist alternative. Workload management, time tracking, project profitability, task dependencies, invoicing, collaboration tools, and even third-party interfaces are all included. Small businesses would benefit from ActiveCollab since it can simply scale and grow with them.
Pricing
ActiveCollab offers a Free plan, a Plus plan at $7.5/mo, and a Pro plan at $6.25/mo. 
13. Paymo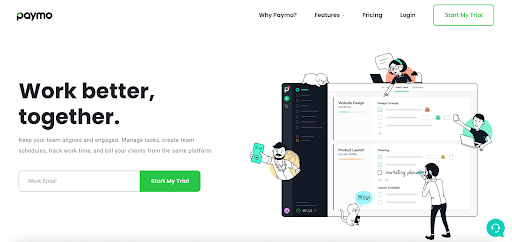 Paymo is an easy-to-use project management software that is used by more than 70,000 small enterprises. From start to end, Paymo simplifies team collaboration, time tracking, and project management. As a result, it is utilized by creative agencies, marketing businesses, web design firms, software firms, departments, and freelancers all around the world to improve their performance.
Pricing
Paymo offers a Free plan, a Small Office plan at $9.95/mo, and a Business plan at $15.79/mo. You can choose the plan that suits your budget and meets your needs best. 
14. Celoxis
Celoxis is a full-featured Todoist alternative. A few of the features include auto and manual scheduling modes, time-constrained jobs, part-time resources, unavoidable absences, and interim resource swaps. The project management system's apps allow you to design and configure simple project and business processes, and their interactive Gantt chart can handle over 10,000 activities.
Pricing
There are two plans available on Celoxis. One costs $22.50/mo and the other one costs $450/mo. The large cost difference is due to the features each plan contains. 
15. SmartSheet

Smartsheet is another Todoist alternative that can connect your team members on a flexible, no-code platform, allowing your team to create the solution they need. It's a leading cloud-based administration platform as well as an enterprise platform for dynamic work.
Pricing
Smartsheet offers three plans, none of which are free. The Pro plan costs $7/mo and the Business plan costs $25/mo. The Enterprise plan can be customized regarding your needs and, therefore, you need to contact Smartsheet to know its pricing. 
16. Composity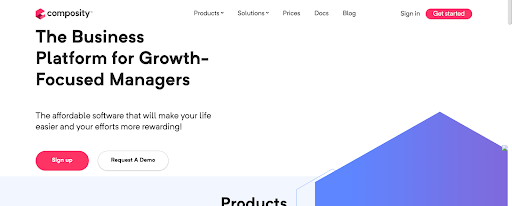 Composity is a robust project management and customer relationship management (CRM) application for small and medium-sized organizations. You'll be able to convert leads into customers, organize your workflow, and never miss a meeting or project deadline using it. A few of the features include contact management, opportunities, lead management, custom lists, and more.
Pricing
Composity provides various plans for its users. There is a free plan with limited features. In addition, the Start plan costs $24/mo, the Lite plan costs $48/mo, the Growth plan costs $90/mo, the Professional plan costs $180/mo, and the Business plan costs $360/mo. You can choose the plan that best meets your expectations. 
17. Basecamp


Since it is a web-based project management and communication tool, Basecamp is a great Todoist alternative. To-dos, files, messages, schedules, milestones, etc. are all available in this good choice for people wishing to switch to another project management software. Use recurrent questions in your check-ins to save time and ensure that activities are done completely.
Pricing
Basecamp has only one plan and that costs $99/mo. There is also a 30-day free trial that gives you the opportunity and time to think about whether you have chosen Basecamp correctly. 
18. Apptivo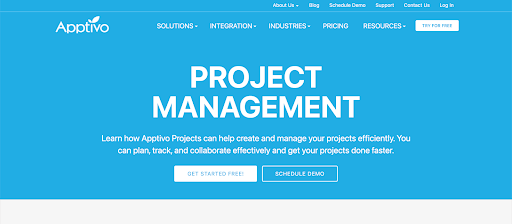 Apptivo is a cloud-based Todoist alternative. It covers a wide range of topics, including sales, marketing, billing, and customer service, among others. Anyone from freelancers to multibillion-dollar organizations can use it.
Pricing
You can choose from four plans available at Apptivo. The Lite plan costs $8/mo, the Premium plan costs $12/mo, and the Ultimate plan costs $20/mo. If you want to use the Enterprise plan, you should contact Apptivo to know its features and pricing. 
19. Clarizen One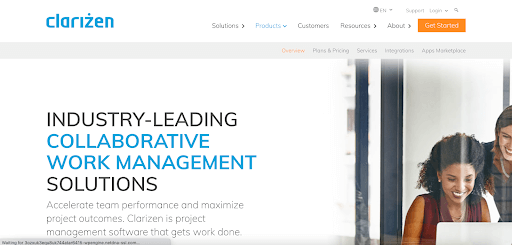 Clarizen One is project and portfolio management software with a fully customizable user interface and project workflow software processes that can be customized to meet your company's needs. It is, therefore, another good Todoist alternative. 
Pricing
Clarizen One provides a free trial and prices upon request via their website.
20. LiquidPlanner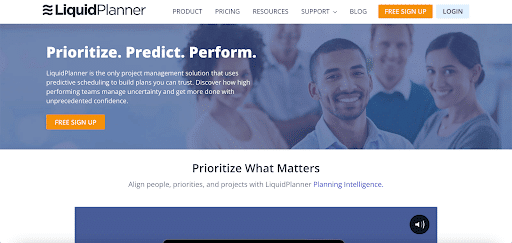 LiquidPlanner is the last app on our list of Todoist alternatives. This project management software generates plans based on priorities, allowing teams to concentrate on the most crucial activities.
Pricing
LiquidPlanner offers a free plan, an Essentials plan at $15/mo, a Professional plan at $25/mo, and an Ultimate plan at $35/mo. 
Conclusion
For many businesses, Todoist could be an excellent task management solution. It is not, however, the best project management software on the market. In this article, we looked at some of Todoist's biggest flaws as well as the best 20 Todoist alternatives for your teams and business. Choose the best option for your company's needs and look forward to improved project management. Wish you the best of luck!