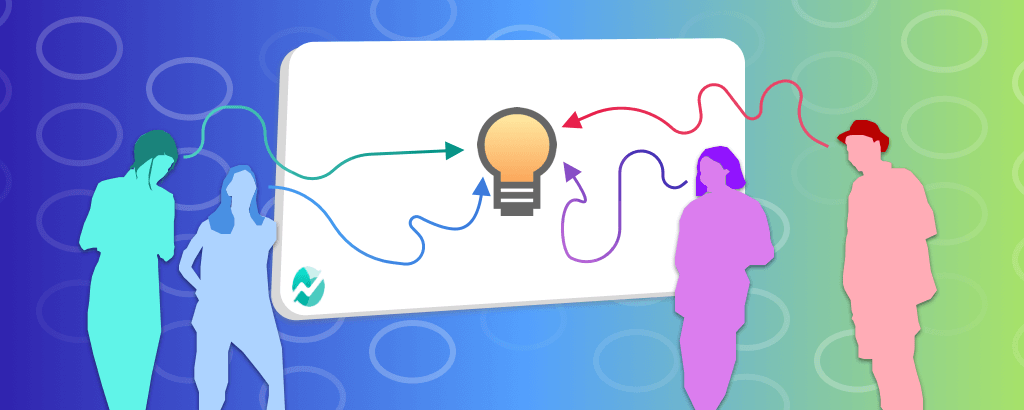 How can one use an idea board software properly? Great ideas are the outcome of an intentional and ongoing effort of ideation and making meaningful connections.
As a result, creativity is not a magical ability.
But where do you put all those ideas that rush into your head to put them into creative execution later?
There are many different types of idea board softwares that you and your team may use for idea management.
In this post, you will learn about idea boards and how you can use software to organize your ideas in a meaningful way.
What is an idea board?
An idea board is a place where your team's ideas can be collected. During a meeting, members of your team may suggest new ideas and concepts which you'd want to preserve for later.
There are two types of idea boards: traditional idea boards, which are either on paper or a whiteboard, and digital idea boards, which are a step up, collaborative, and stored on the cloud using software.
The amazing thing about digital idea boards is that they go beyond traditional idea boards in terms of functionality. Using digital idea boards, you can assign, plan, prioritize, and track them.
You can also link ideas and attach notes, files, or audio to them – something you can't do with a traditional idea board. 
What are the benefits of using an idea board?
New ideas should be executed quickly, or else they are more likely to be forgotten. So, instead of storing them in your mind, it's best to organize them using idea boards.
This way, your team can actually share ideas, concepts, or transient thoughts collected during a collaborative meeting or brainstorming session.
When new ideas pop up during these sessions, you should collect them in a systematic way that makes sense to everyone. We suggest using Kanban visualization to keep track of your ideas and their journey.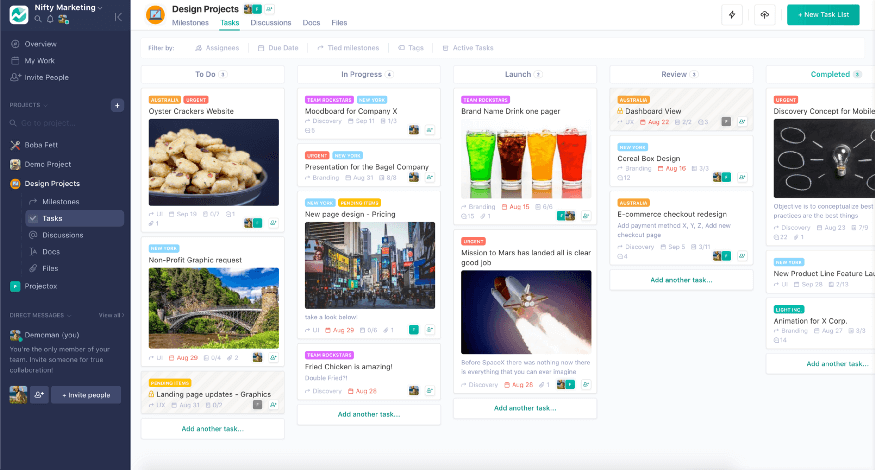 Source: Nifty Kanban Board
Taken as a whole, these are the main benefits of idea boards:
Storing your ideas and thoughts

Visualizing ideas clearly

Refining these ideas over time

Collaborating with colleagues, friends, or family

Collecting feedback
What are some characteristics of a good idea board software?
When choosing the best idea board software for your business, you should look for characteristics that make them worth working with. Here are some of these characteristics:
1. Collaboration
Good creative work is almost always a team effort. You'll need the right tools to assist your team in working together on a project or an idea. One that keeps track of people's performance and allows for custom tags, notes, fields, and comments, etc. 
It doesn't really matter how many team members are involved in your business. If there is no collaboration between the team members, you cannot get your business going. Therefore, you must use tools that encourage collaboration and communication among your team members. 
2. Synchronization
Because your idea board will be updated regularly as the idea evolves, the ability to sync is an important feature to look for in digital idea boards. If the team is kept up to date in real-time, they can work from the same office or even remotely from anywhere in the world without facing the challenges of remote working.
3. Idea Sharing
A good sharing feature allows you to share your digital idea board with others in the department or even email it to a list of coworkers. The advantage of this sharing feature is that other people are welcome to pitch in, collaborate, review, and provide feedback. There are platforms that allow you to share information with clients and external partners via idea boards. So keep in mind to pick them when you are choosing among digital idea boards.
What is the best idea board software to organize anything?
Here are 10 idea board softwares to organize anything creatively:
1. Nifty 
Nifty is an all-in-one idea board software app. Organize, plan, and collaborate on your ideas visually using multiple views. There are many features in Nifty that you can use for the execution of your ideas, whether it is remote, on-site, or hybrid.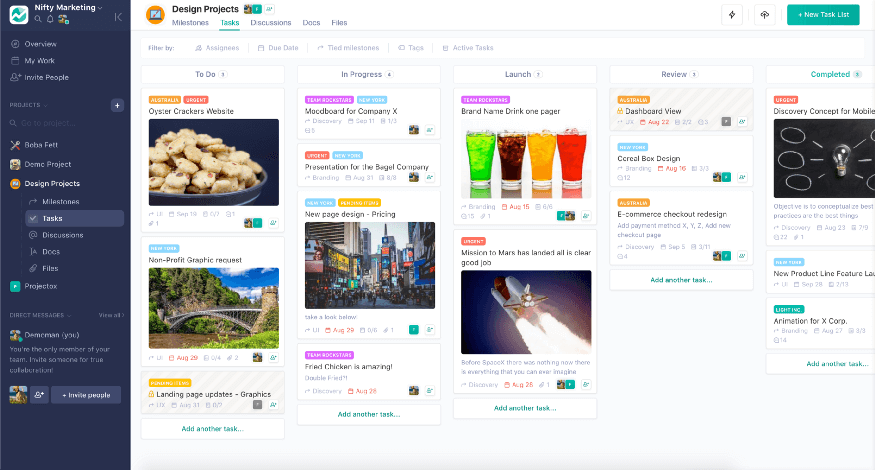 Key features
Visual idea board 

Flexible board, list, and timeline views

Collaborative real-time planning
One click public link sharing of your boards

Built-in embeds with third-party apps such as Miro, Figma, and Invision etc.

Enhanced filters and custom workflow automations
Pricing
Nifty offers a free forever plan to get you started and paid plans starting at only $5/month with all core features included. Nifty is one place to organize and collaborate on your ideas.

👉 Try Nifty now – thank us later!
2. Miro (The idea board you can embed into Nifty) 
Miro is an online brainstorming tool that makes it to be one of the digital idea boards. It is a great place for collaboration between team members who want to run their business with creative ideas. The only disadvantage of this tool is that there is no news feed designated within the tool. However, it can be used on the web, mobile, and Surface Hub. 
Features 
Attention management

Mind-mapping

Kanban

Outliner

Integrations

Timer 

Cloud-based
✨ Sign up for Nifty and build a better collaboration experience. It's free.
3. ConceptBoard
Conceptboard is one of those idea boards that are designed only for the web. Those who are active in startup, enterprise, and agency management can make use of this tool to brainstorm their ideas. It is a tool that makes collaboration among team members easy and can give you the advantage of organizing a workflow that shows the progress status of your performance.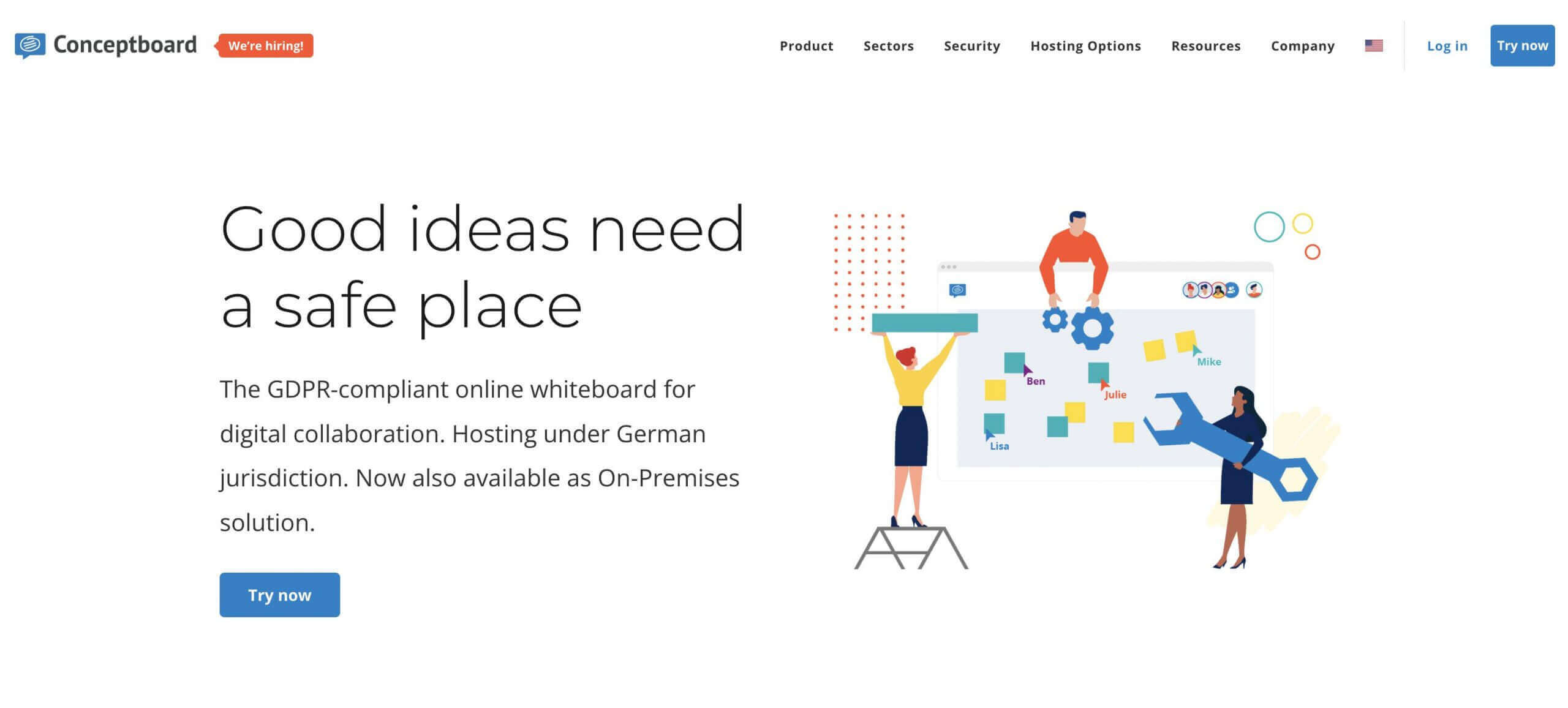 Features
Whiteboarding

Brainstorming ideas

Video conferencing

Cloud-based 
4. Ideanote 
Ideanote is one of the idea boards that cannot integrate other apps though it is a great tool for teams that are working together. Any type of business team can use this tool for keeping track of the ideas that rush into their heads. One good thing about Ideanote is that it can be used both on the web and on mobile (iOS, Android).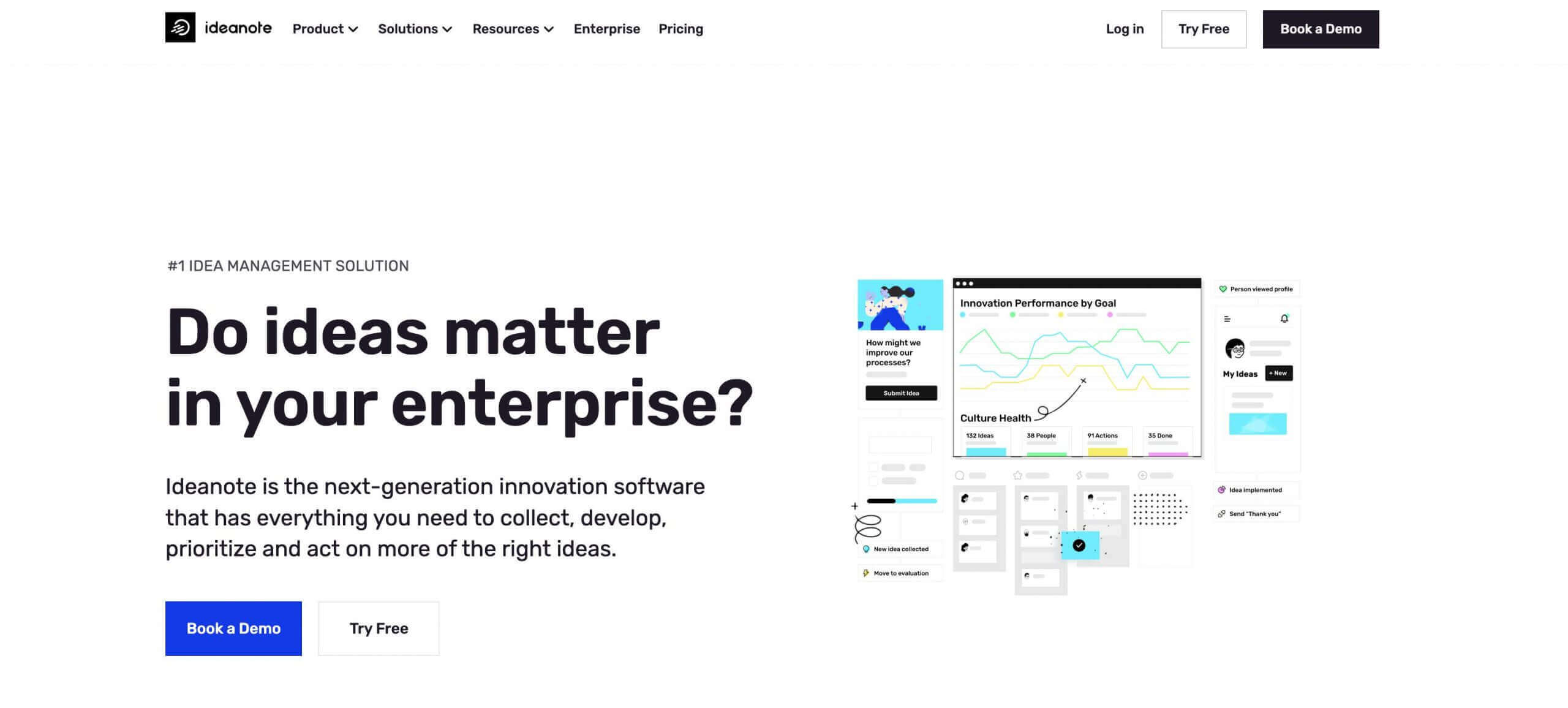 Features
100+ idea-collection templates

Kanban

Brainstorming

Custom rating

Real-time analytics

Gamification: missions

Cloud-based

5. Creately 
Creately is another idea board that you can use for keeping your business ideas. Use Creately diagrams to think and collaborate visually on everything from sketching out concepts to analyzing processes to brainstorming plans. Creately is designed for businesses, marketing teams, engineering teams, and all those who have creative ideas for their business. One thing you should know about Creatively is that there is no mobile version of the tool and you can only use it on desktop.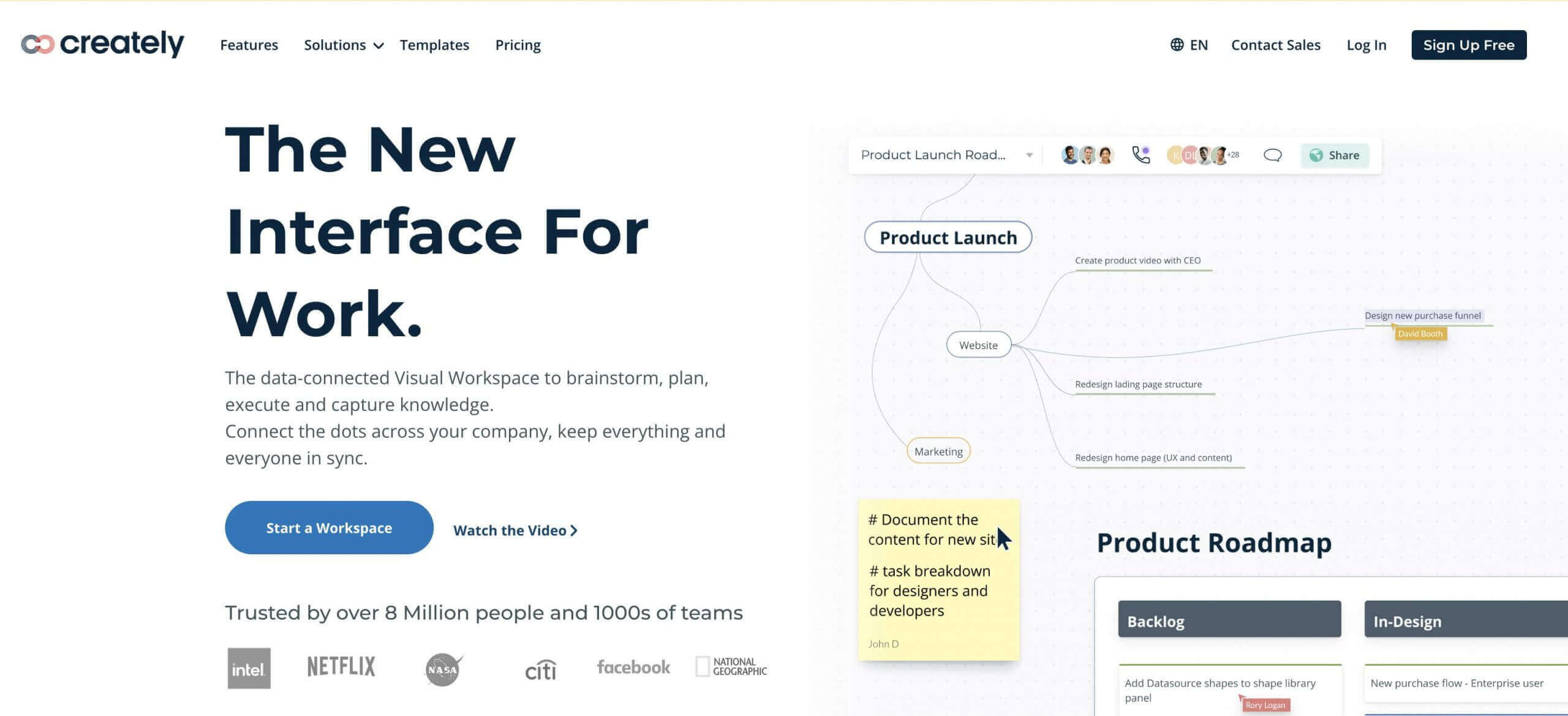 Features
1000+ templates

Storyboarding

Business and technical diagramming

Drawing flowcharts and charts

Wireframing

Integrations with other apps
6. IdeaDrop
Idea Drop is another tool option that you can use for your business. Using this tool, you can share your ideas with your team members and grow your business more creatively. It can be used both on the web and on mobile.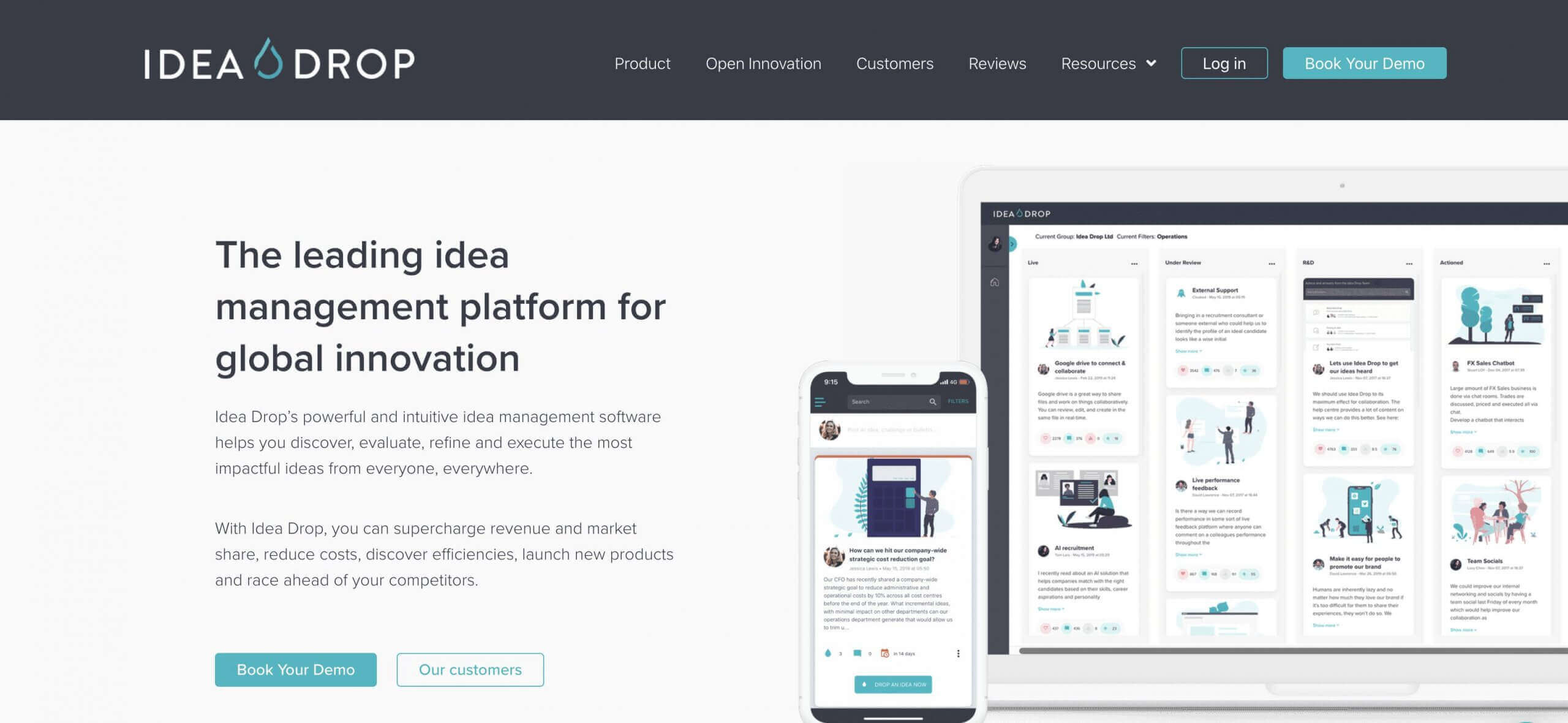 Features
Newsfeed

Kanban

Integrations

idea-cloaking

Intelligent duplicate check to avoid plagiarism

Gamification
7. Sampleboard (Idea board for college students) 
Sampleboard is another idea board that is great for reviewing ideas among team members. If you are a freelancer, this digital idea board can be a great choice for you. However, other businesses and agencies can use this idea board as well. The disadvantage of Sampleboard is that there is no progress status to track, which means you can not organize a workflow for your tasks. Plus, you can only use it on a desktop, either Windows or Mac.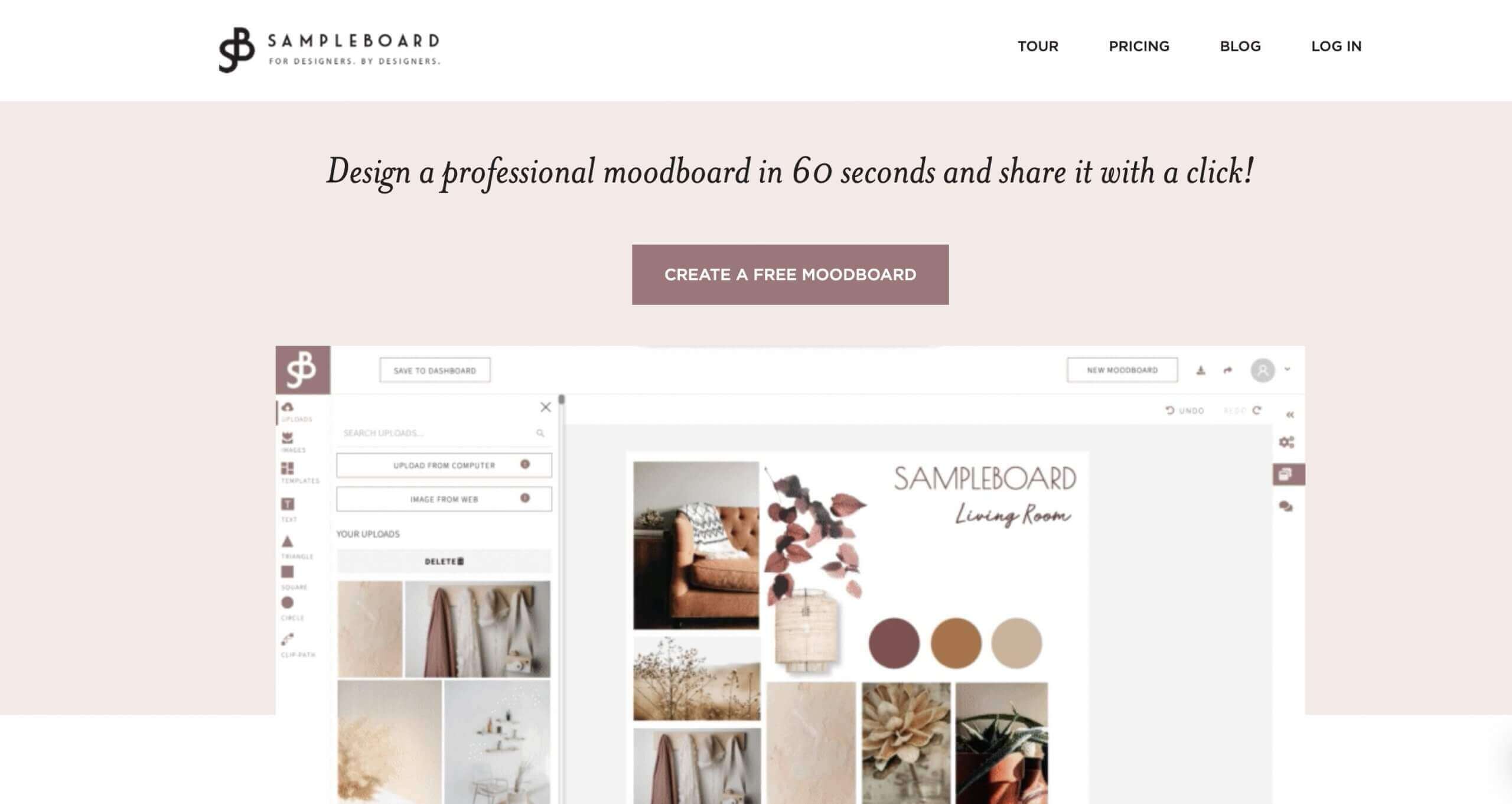 Features
Web clipper

Integrations

50.000+ extensive library

Cloud-based 
8. XMind
XMind is a cool cloud-based mind-mapping tool that you can use as an efficient idea board. It is one of the best manager tools to work better with the team. Apart from managers, team members can use this tool to collaborate and share their ideas with their team members. It can be used both on desktop and mobile.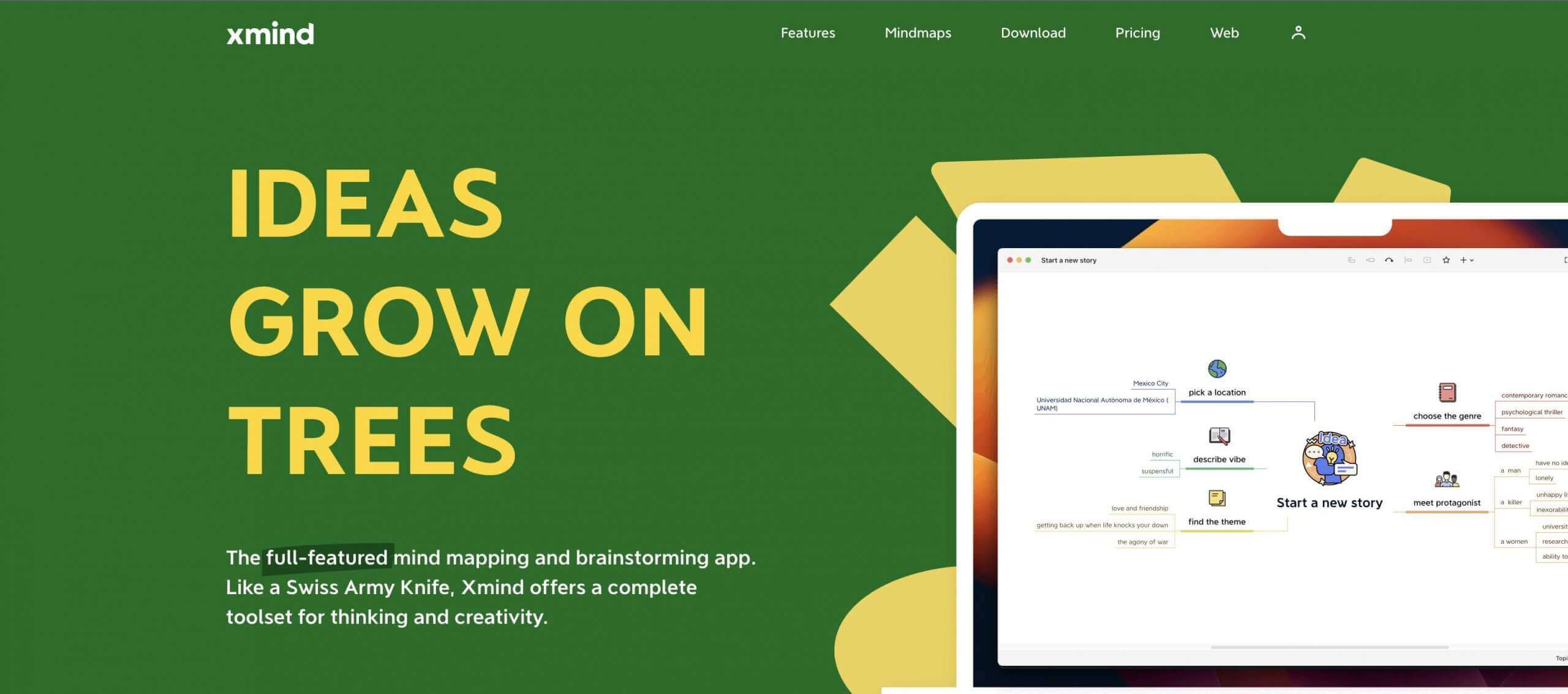 Features
Progress tracking

Mind-mapping

Cloud-based

Diagraming

Outlining

Organization charts

Logic charts

Zen mode
9. Thortspace
Thortspace is a digital idea board that can be used both by businesses and individuals like freelancers or students. You can review your ideas and keep them all in one place so that you can get back to them any time that you need them. One thing you should be aware of is that there is no possibility to have a workflow on Thortspace which means you cannot track the progress of your project. Thortspace is available both on web and mobile devices.  
Features
3D mind-mapping

Cloud-based

Crowd-thinking 
10. Retrium
Retrium is another cloud-based idea board that you can use for your agile work environment. It is especially great for scrum teams to have their scrum boards. In addition to keeping your ideas and reviewing them later, you can also organize a workflow for your project. Remember that Retrium is only available on the web.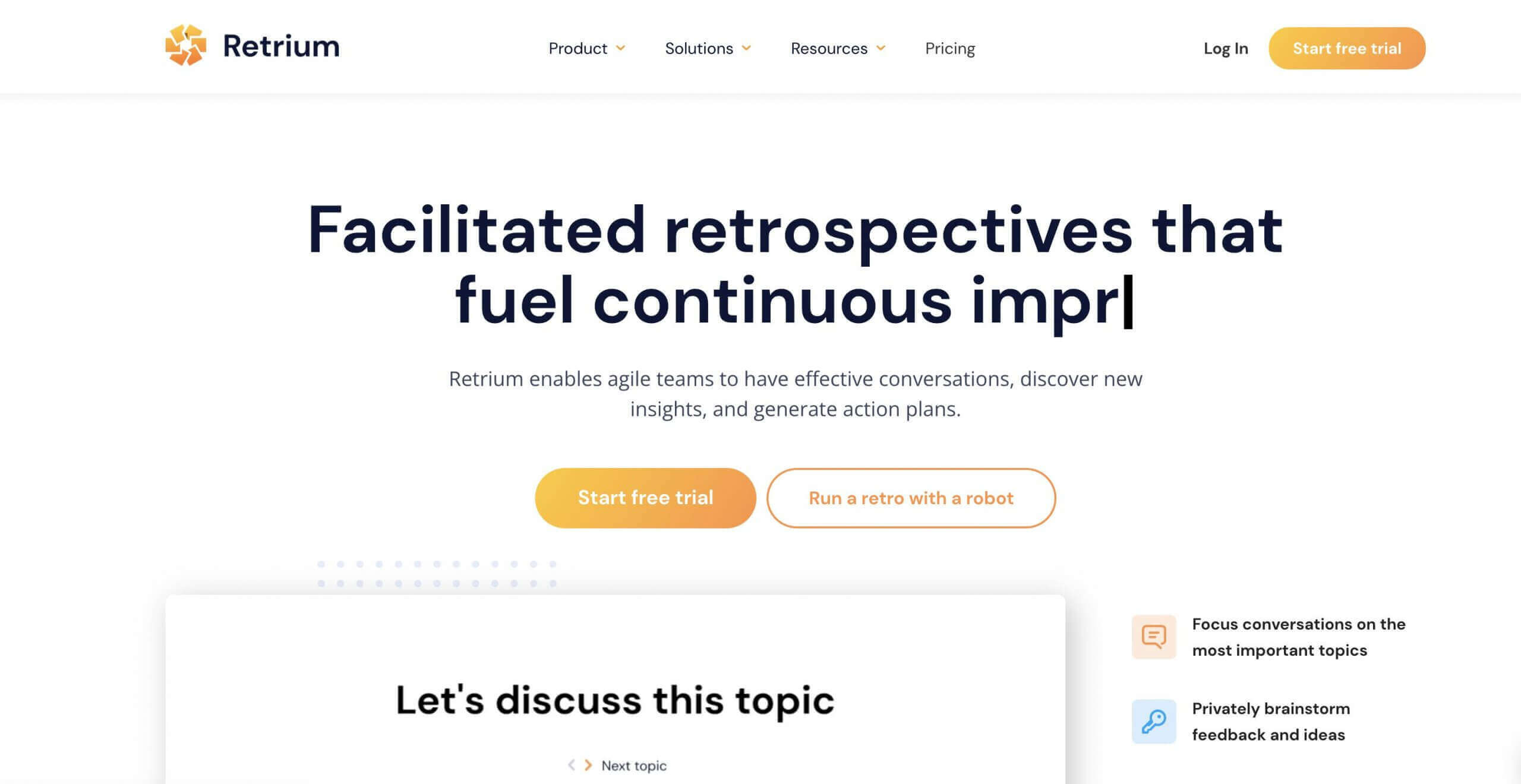 Features
Kanban

Action plans

Team radars

Cloud-based
Final Thoughts on the Best Idea Board Software
Businesses need creativity to grow successfully. The path you need to pave as a business owner or a freelancer is full of challenges that need your best ideas to be solved. In our daily lives, we come up with different ideas while doing irrelevant things. If we don't save these ideas somewhere safe, it is possible that we will never think of them later. As a result, it is important to choose an idea board that saves our marvelous ideas from being forgotten. 
In addition, your team's expertise and technical skills will improve as a result of the ideation process. As a result, there will be more excitement for work and you will have a strong, committed staff. The purposeful and continual pursuit of ideation is the source of your creative breakthrough. Choose at least one of the above-mentioned idea boards and get your staff on board. Start putting the pieces together. Wish you the best of luck!