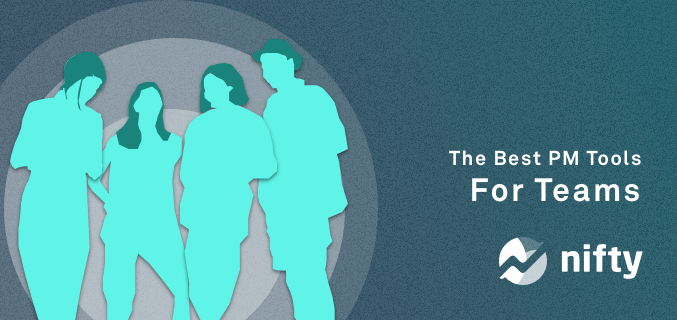 No project manager can handle everything alone. They need the power of product management tools by their side to get things done faster, smarter, and optimally.
If you are looking to add a robust suite of product management software tools to add to your tech stack, this guide is for you.
We will deep-dive into some of the most powerful product management tools you can leverage and don multiple hats like a pro!
But Wait, What Are Product Management Tools?
Product lifecycle management (PLM) software helps you to manage your products—from creating to launching them.
Product management tools can contribute to nearly every project management use-case imaginable—be it insight-gathering, product planning, customer feedback analysis, stakeholder collaboration, design and wireframing, user journey road mapping, and more.
These tools can automate key processes and workflows within the product lifecycle so that communication becomes easier and productivity increases.
How to Choose the Best Product Lifecycle Management Tools for Your Business?
When choosing the best product lifecycle management tools for your business, consider these factors:
Do you have a clear understanding of your product development goals and requirements?
How can the tool improve the way you work?
What kind of product development challenges are you facing?
What kind of pain points can the PLM tool help solve for you?
Are the features and functionalities comprehensive enough to support your product lifecycle stages?
As a rough estimate, how many roles and users will use the software?
Does the tool offer a free trial, customer support, and onboarding training?
Is there a steep learning curve with the tool?
Is it within your budget?
What kind of integration capabilities must the software possess?
Once you have the answers to all these questions, you can use the insights to better evaluate the PLM software.
11 Best Product Management Tools
To make things easier for you, we've broken down our recommendations into four categories—one for each use-case of project lifecycle management: all-in-one functionalities, analytics, release management and collaboration tools, and miscellaneous.
Category 1: All-In-One Product Management Software Tools
Our first category features 'All-in-One Product Management Software Tools' that encompass the entire product development and product management lifecycle together–from ideation and planning to development, testing, launch, and post-launch analysis.
These tools consolidate a wide range of features and functionalities so that product managers don't have to juggle between different tools to improve productivity and collaboration.
Let's start by featuring three all-in-one product management tools:
1. Nifty: The Best Product Management Tool for Product Planning & Roadmaps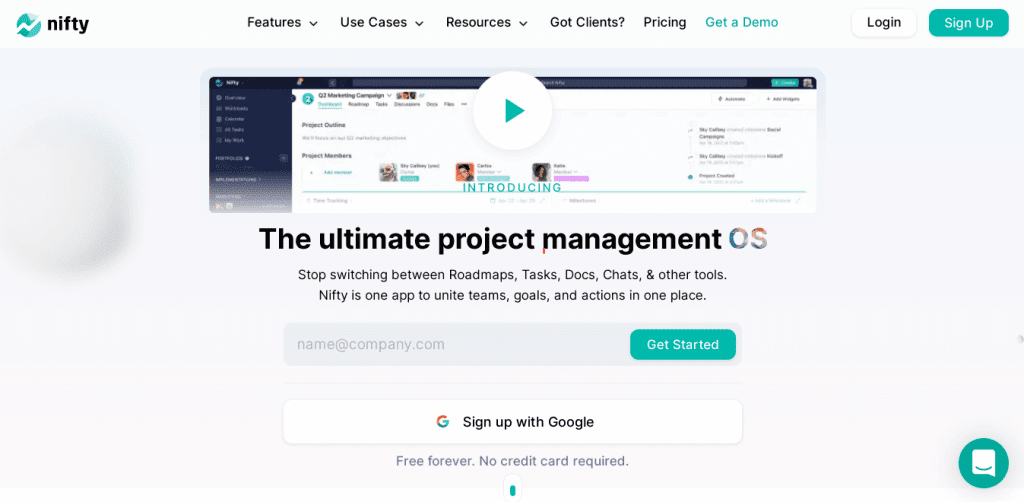 Nifty is one of the most versatile project management tools that offers a range of features to streamline collaboration, planning, and task management–all in one centralized tool.
Nifty's key features that make it the best choice:
Lists: Nifty's Lists feature provides a structured and organized way to manage tasks and projects. You can create lists to categorize work into different themes, teams, or phases of a project:
Moreover, this hierarchical approach makes it easy to break down complex projects into manageable components. That's not all. Within each list, you can create tasks, assign them to team members, and track said tasks for real-time progress.
Roadmaps: Nifty's Roadmaps feature empowers teams to visualize and plan their projects on a timeline. It's a valuable feature for setting strategic objectives, defining milestones, and tracking progress over time:
With the roadmap view, you can align your team's efforts, allocate resources effectively, and communicate project timelines to stakeholders. Roadmaps are particularly useful for keeping everyone on the same page and ensuring that projects stay on track–a win-win for all!
Chats: Nifty's Chats feature provides a dedicated space for collaboration-first features such as team discussions, file sharing, and collaboration:
It offers real-time messaging so that team members can communicate without the need for external chat applications. As you can imagine, this helps streamline conversations and keeps project-related discussions centralized within the platform.
Task management: Nifty also excels in task management. It offers a comprehensive set of tools to create, assign, track, and complete tasks efficiently.
The buck doesn't stop there. You can set due dates, priorities, and dependencies to ensure that tasks are completed in the right order and, more importantly, on time. In addition, task boards and Kanban views also make it simple to visualize workflows and progress: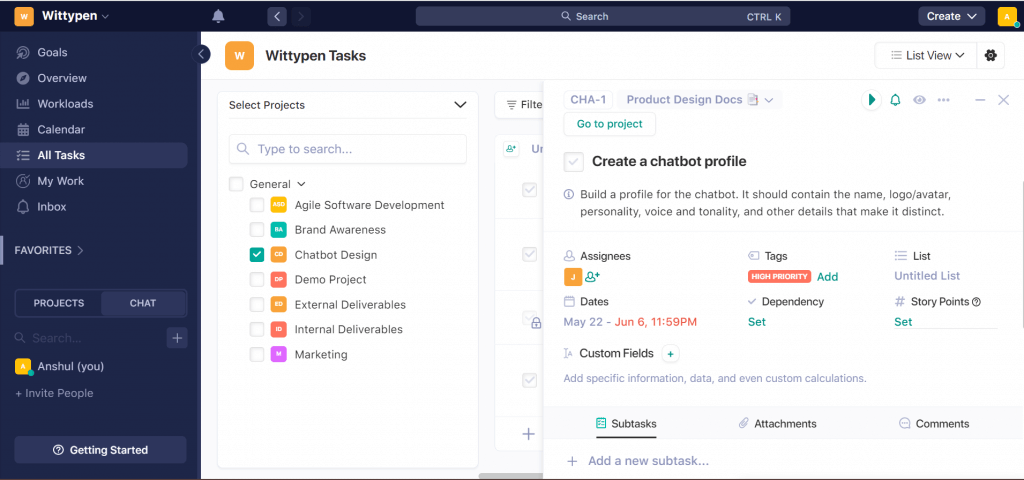 Finally, its integration with calendars helps you to stay organized and on top of deadlines.
When it comes to all-round project management tools, it doesn't get better than using a robust tool like Nifty.
Use Nifty to streamline your product management. Use it for free.
Nifty pricing:
Free forever plan: $0 (with unlimited users and tasks)
Starter plan starts at $39 per month, billed monthly
Pro plan begins at $79 per month, billed monthly
Business plan comes at $124 per month, billed monthly
Unlimited plan starts at $399 per month, billed monthly
Nifty G2 score: 4.7/5 (427 reviews)
Nifty Capterra score: 4.7/5 (403 reviews)
2. Airfocus: The Only Planning-friendly Product Lifecycle Management Tool You'll Ever Need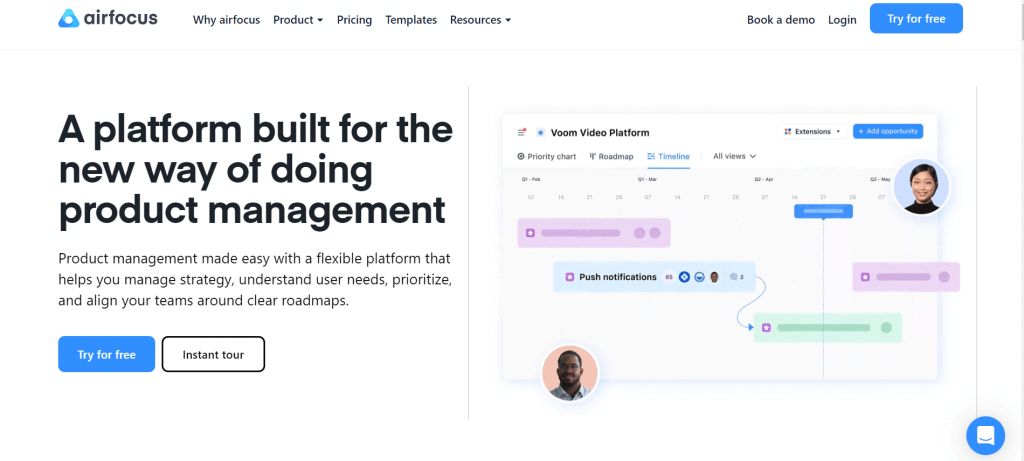 Airfocus is excellent for managers who want to improve their project management and priority management efforts. It offers a unique approach to help you prioritize and execute projects and tasks without breaking a sweat.
With its innovative features and laser focus on strategic planning, Airfocus has become an asset for organizations that want to execute data-driven decisions and achieve their objectives realistically.
Airfocus's top features worth considering:
Priority Poker feature enables team members to collaborate and assign priorities to tasks based on a host of criteria such as value, effort, and impact
Offers visually engaging roadmaps to communicate plans clearly and include critical parameters such as objectives, key results, timelines, and dependencies
Seamlessly integrates with popular project management tools such as Jira and Trello
Allows teams to create and customize prioritization frameworks that align with specific business objectives and end-user goals
Helps teams to make data-driven decisions by considering factors such as strategic alignment, effort required, and potential impact
Offers a range of use cases such as marketing campaign planning, resource allocation, and portfolio management
Airfocus pricing:
Advanced: $69/editor/month, billed monthly
For the Pro and Enterprise models, contact the sales team
Airfocus G2 score: 4.4/5 (125 reviews)
Airfocus Capterra score: 4.5/5 (116 reviews)
3. ClickUp: A Robust Product Management Tool for Every Project Type Under the Sun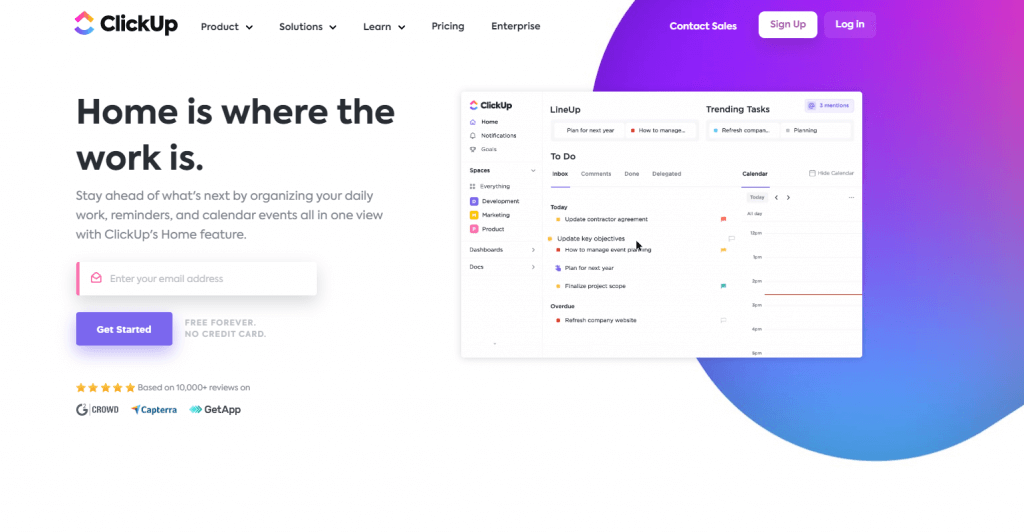 ClickUp is an all-in-one project management platform that consolidates task management, project planning, goal tracking, document collaboration, time tracking, and more into a single interface. Naturally, this versatility eliminates the need for multiple tools while streamlining workflows and reducing complexity.
What makes ClickUp a standout choice?
Ability to customize the platform to match preferred workflow, from simple to highly complex processes
Ability to create custom fields, task statuses, and workflows and align with the team's unique requirements
User-friendly interface with a clean design and organized layout to assist both tech-savvy professionals and those new to using project management tools
Offers collaboration features such as task comments, document sharing, and real-time editing
Provides integrations with popular communication tools such as Slack and Zoom
Allows teams to set and track goals
Offers the Objectives and Key Results (OKR) feature, which helps teams define and measure success
Seamlessly integrates with a wide range of third-party applications, such as Google Workspace, and Microsoft Office, and developer tools like GitHub and Bitbucket
Provides robust reporting and analytics features so that you can gain insights into project progress, performance, and productivity
ClickUp pricing:
Free Forever Plan
Unlimited Plan: Starts at $7 per user per month
Business Plan: Starts at$12 per user per month
Enterprise Plan: Custom pricing; available on request
ClickUp G2 score: 4.7/5 (8795 reviews)
ClickUp Capterra score: 4.7/5 (3805 reviews)
Yes, we know ClickUp is expensive. But;
Nifty is Free
Category 2: Product Management Software for Analytics
When building a product, the most important role project managers play is addressing key questions such as:
What kind of features do end-users want?
How will users interact with the product?
How can the product team improve the user experience?
The list is endless. To cut the grunt work into half, seasoned project managers leverage analytics-based PM tools. Moreover, these tools can optimize productivity, remove friction points, and determine key performance indicators that align with the product development goals. The following two product management tools are known for their excellent analytical prowess:
4. Amplitude: Enjoy Accurate Product Analytics at Your Fingertips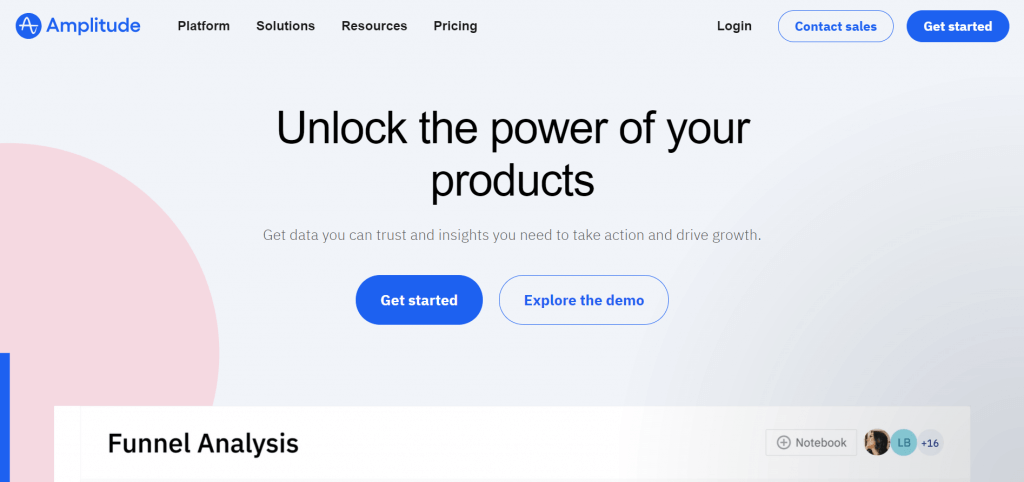 Amplitude has risen to the ranks of the top product management tools analytics lists and emerged as a clear winner for a while now. With this tool, you can leverage a suite of sophisticated features that provide actionable insights for improving your product in different ways.
What makes Amplitude one of the best product management software tools for analytics?
The Journeys feature helps gather data insights into customer behavior (think: customer drop-off points, paths with a high conversion rate, issues in customer experience, etc.)
A mix of insights and intelligence enables a better understanding of user interactions within the brand's key digital touchpoints—in an easy-to-visualize format
Amplitude pricing: Custom pricing, contact the sales team
Amplitude G2 score: 4.5/5 (1998 reviews)
Amplitude Capterra score: 4.6/5 (58 reviews)
5. Heap: Driving User Interaction Was Never This Painless!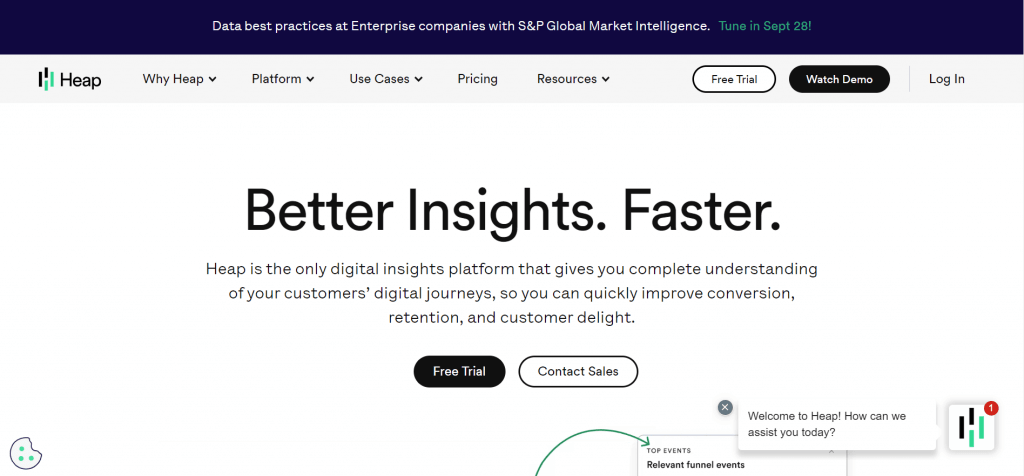 Heap is a product management app analytics tool that offers a 360-degree dataset for user behavior. Product teams scouting for a tool with micro product analytics (and without needing engineering resources) can greatly benefit from this tool.
Why is Heap a useful tool for user interaction?
Provides a complete understanding of the customers' digital journeys
Offers the ability to track user actions and activities on the product/site
Sends meaningful insights for every sprint
Easy to set up and access critical data within minutes
Heap pricing: Custom pricing, contact the sales team
Heap G2 score: 4.3/5 (923 reviews)
Heap Capterra score: 4.5/5 (39 reviews)
Category 3: Product Management Tools for Release Management and Collaboration
In the product management process, effective release management and seamless collaboration lay the foundation for success.
As products evolve, teams need robust tools that not only facilitate the planning and execution of releases but also foster collaborative environments–one where cross-functional teams can work together harmoniously.
In this category, we will explore the essential product management tools to help you deliver products with laser precision and efficiency:
6. Trello: A Product Management Tool for Endless Collaboration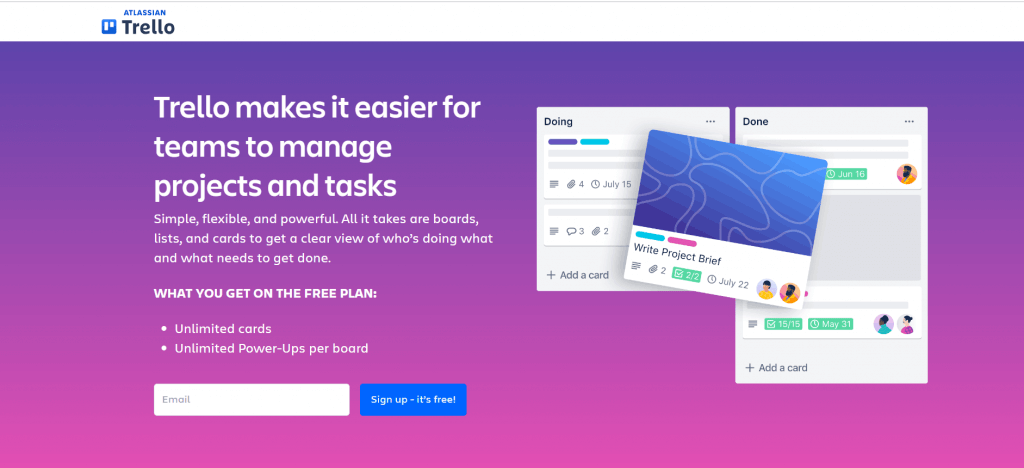 Trello is best suited for teams who want to strengthen their communication and align the team in terms of workload, project expectations, and more.
What are Trello's top features for collaboration?
Offers a birds-eye view of individual and team workloads
Trello board, much like a whiteboard, provides insights into who's working on what, what's incomplete, and more in the form of sticky notes
Ability to track internal processes and collaborate in real-time
Accountability tracking assists the team in collating conversations, documents, links, etc., in a centralized place
Access to hundreds of community-built templates that are ideal for product development and engineering
Trello pricing: Contact the sales team
Trello G2 score: 4.4/5 (13,374 reviews)
Trello Capterra score: 4.5/5 (22,780 reviews)
7. Jira: The Best Project Management Tool for Bug Management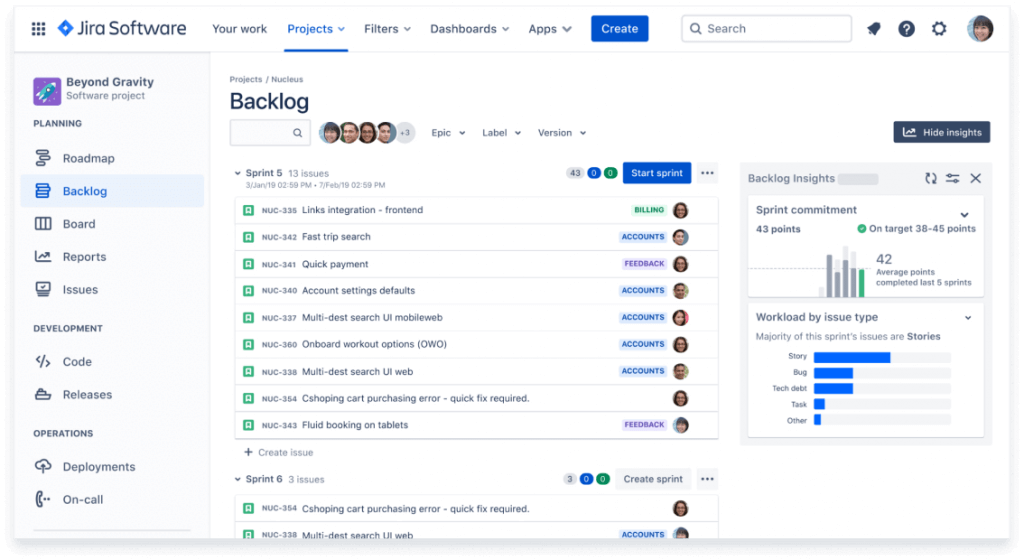 Jira is a developer-focused tool that's great for agile teams. This obviously makes it a favorite among SaaS companies. More specifically, product teams use it to plan, develop, and release products.
Top features of Jira for bug management:
Create roadmaps and manage digital products with ease
Excellent task management functionality
Monitor product pipelines
Drive teamwork and manage resources effectively
Use scrum boards to generate insightful products
Leverage helpful plugins and integrate with existing tools seamlessly
Access practical guides and tutorials to get started within minutes
Use the Kanban board to demonstrate one work item and track it as it navigates through different stages of completion
Jira pricing: Contact the sales team
Jira G2 score: 4.3/5 (5514 reviews)
Jira Capterra score: 4.4/5 (13,304 reviews)
8. Figma: Ideal for Wireframing, Designing, & Prototyping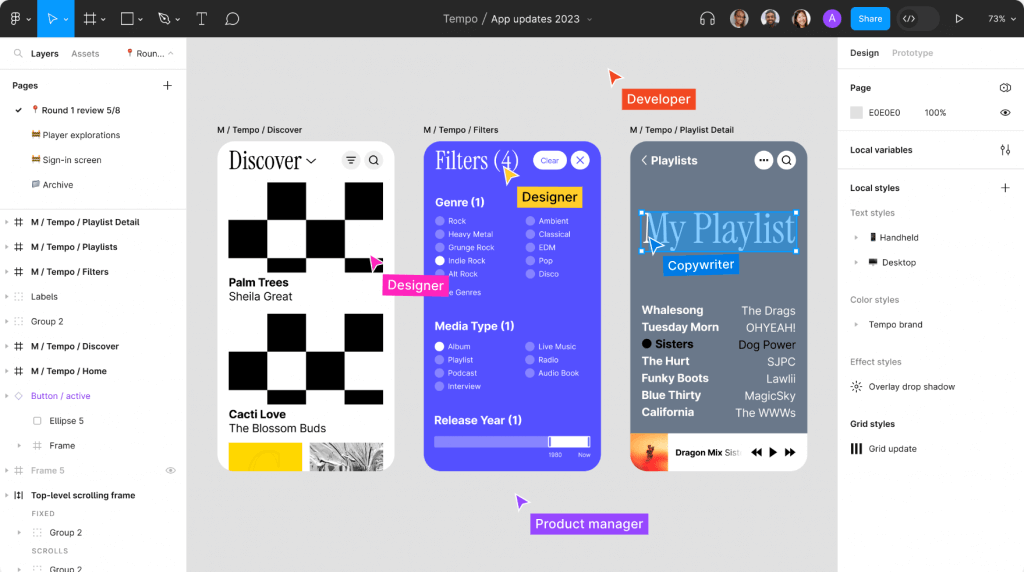 Creating high-quality prototypes that closely resemble the end product is no joke. This is where a tool like Figma can help you build mockups and designs that the team understands down to the basic dimensions.
Why choose Figma as a project management tool?
Easy to use for product designers, managers, developers, and so on
Seamless data sharing between all phases of development with a single weblink
Ability to design and test low-high fidelity prototypes prior to designing the actual product and present to stakeholders
Collaboration is as easy as using a Google doc
Offers a web-based application where you can iterate and share the files with ease
The Comment feature allows users to give feedback directly on the same version, removing the need for version control
Ability to lock and release editing and commenting on the design file
Power to embed live Figma files into everyday tools such as Jira, Notion, etc.
Active community with one-click access to files, plugins, templates, and more
Take the next step. Use Nifty for all your product needs. Get Started
Figma pricing:
Starter: Free(for 3 files and unlimited collaborators)
Professional: $12/editor and month, billed annually
Organization: $45/editor and month, billed annually
Enterprise: $75/editor and month, billed annually
Figma G2 score: 4.7/5 (961 reviews)
Figma Capterra score: 4.7/5 (665 reviews)
Category 4: Other Important Tools for Product Management
Aside from the tools mentioned above, there are other tools project managers may need during the product development process to improve the team's efficiency, get a pulse of the customer's needs, and use data to their advantage. We are covering three additional tools in the final category:
9. SurveyMonkey: One of the Top Tools for Customer Feedback Collection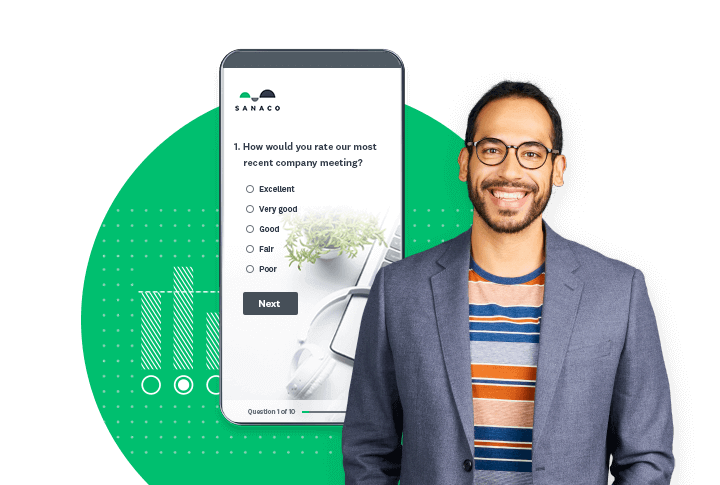 If you are someone who swears by surveys when it comes to collecting customer feedback, you will love SurveyMonkey. You can roll out effective client, employee, and customer satisfaction surveys within minutes and with reduced effort.
Top features of SurveyMonkey as a customer feedback tool:
Custom questions in diverse formats and with the feature to participate in surveys anonymously
User-friendly interface
Easy and visually appealing analysis of the results
SurveyMonkey pricing: Custom pricing is available for teams, individuals, and enterprises. View here.
SurveyMonkey G2 score: 4.4/5 (18,527 reviews)
SurveyMonkey Capterra score: 4.6/5 (9884 reviews)
10. Tableau: A Project Management Tool that Aces Data Visualization + Business Intelligence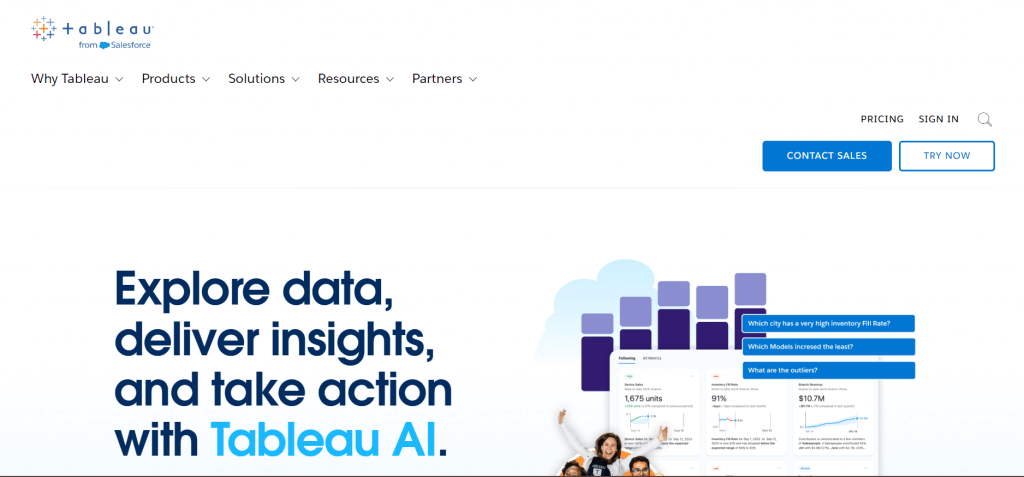 If you are looking for a business intelligence platform with aesthetic data visualization capabilities, Tableau is right up your alley. Most users have branded it as a tool that effectively answers your questions!
Why is Tableau worth investing in as a data visualization tool?
Interactive dashboards help understand data on a more granular and deeper level
Ability to connect the dashboard to diverse data sources and view data in the form of bar graphs, pie charts, heat maps, and more
Tableau pricing: Contact the sales team
Tableau G2 score: 4.4/5 (1940 reviews)
Tableau Capterra score: 4.5/5 (2152 reviews)
11. Ignition: Your Go-To-Market Software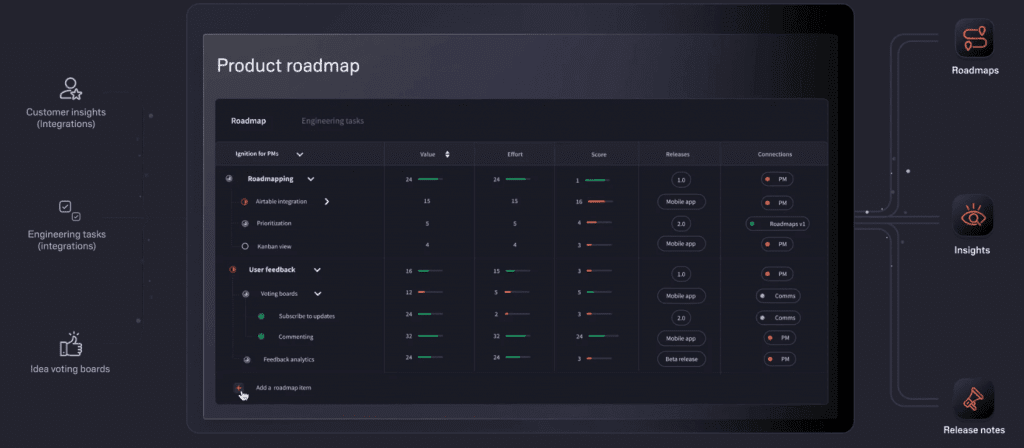 Want to understand where your team is in the software development process? Ignition is the tool for you. Using this tool, you can:
Identify key milestones
Prioritize tasks as needed
Meet product goals with effective management and research
What makes Ignition a go-to-market software?
Includes advanced product development features such as roadmap planning, customer insight collection, idea organization, and so on
Available for unlimited users
Can drive internal communication automation
Ability to tap into customer feedback and drive relevant product releases
Leverage features such as battle cards, release notes, calendars, and timeline views
Collect data on competitors as well as personas within the platform to improve the go-to-market strategies
Ability to leverage launch tracking tools and reduce workflow planning
Ability to track KPIs and understand what's sticking with the product and what's not
Ignition pricing:
Freemium: Forever free
Liftoff: $99/editor/month
Moonshot: Custom pricing, contact the sales team
Ignition G2 score: 4.6/5 (27 reviews)
Ignition Capterra score: 4.4/5 (5 reviews)
Nifty to Your Rescue
Project managers act as the bridge between business goals and customer expectations. But given how chaotic their schedule can be, they need an all-in-one project management tool—one that allows them to get all the information they need in a centralized place.
This is where a tool like Nifty truly shines. With Nifty, you don't need to use any other software to manage critical facets of project management. Want better collaboration or more product strategy and planning visibility? Done.
Wish to track changes and drive business-aligned roadmapping? You got it. Want to allocate tasks optimally or drive decisions based on real-time user insights?—no matter your concern, Nifty has you covered.
Go for a free trial and use the tool first-hand to see how Nifty can adapt to your project management needs (and not vice-versa—as is the case with most PM tools).
FAQs
What are product management tools?

Product management tools are software applications that enable product managers to:

Plan, develop, and oversee the lifecycle of a product
Tackle tasks such as idea generation, market research, roadmap planning, feature prioritization, etc.
Drive collaboration among cross-functional teams
What tools do product managers use?

Product managers typically use a cocktail of tools to streamline their work, such as Product Roadmap Software for instance, to visualize product plans and timelines. Alternatively, they may use User Feedback Platforms to gather and analyze user feedback.

Some project managers go for 360-degree Project Management Software to track tasks, timelines, resource management, and team collaboration. Others might opt for Analytics Tools if they need to monitor product performance and user behavior.
What are the benefits of using product development software?

Using product development software offers several advantages, such as:

Increased efficiency and reduced manual work
Better collaboration and cross-team communication
Data-driven decision-making with insights and analytics at the forefront
Prioritization of features based on real-time customer needs and business goals
Better product planning and maintenance of product roadmaps
Which is the best product management tool?

The "best" product management tool for you would be one that addresses your team's and organization's needs simultaneously. There are many popular product management tools, such as Nifty, Jira, Trello, and Tableau, among others. To determine the best or top product management tool for your product lifecycle, consider factors such as:

team size
project complexity
budget
desired features and functionalities

We highly recommend going for a free trial of 2-3 project management tools before zeroing in on a choice.