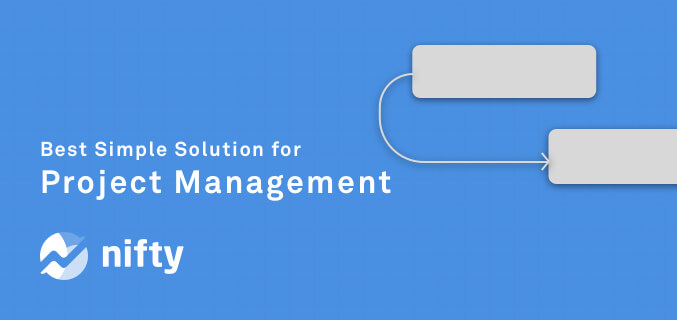 When it comes to choosing the best project management software, people often ignore one of the most important aspects: the learning curve. Choosing a simple project management software is really important.
Why?
Because If the tool is not easy to use and learn, low adoption rates will affect usage and productivity.
In this guide, we will cover 8 free simple project management software you can consider in terms of the learning curve and user-friendliness. Let's go!
Why Choosing a Simple Project Management Software Is Important in 2023
Let's face it. Not everyone who's using PM software is a project manager. While project managers are well-versed in complex project management tools, many stakeholders involved in projects may not be.
Often, you need to:
Share reports and tasks with clients for approval
Make sure that the client understands the tasks, as they may not be familiar with going through an x-and-x flow
Allow external partners with no prior knowledge of project management tools to access and collaborate within the platform
In these scenarios, you need a tool that is simple to use, easy to learn, and efficient in maximizing productivity. Here are 8 tools that will help you check off all these functionalities in varying degrees.
8 Best Simple Project Management Software to Try in 2023 (And Beyond)
1. Nifty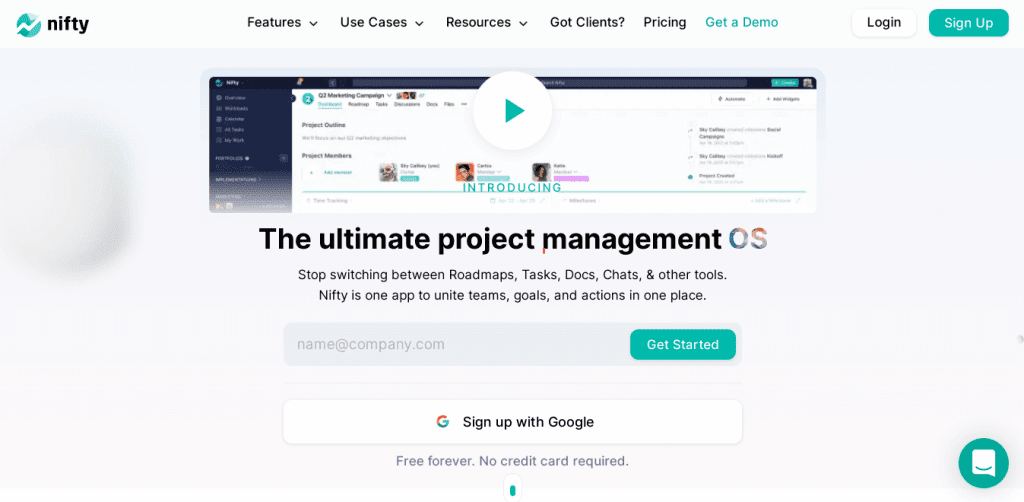 One of the easiest project management software to use, Nifty is deceptively intuitive and user-friendly. This tool won't have you scratching your head.
The best part? This all-in-one platform eliminates the need to juggle different apps. You can collaborate easily. You can track tasks and projects like tracking your Facebook posts–it's that easy! Plus, with stellar customer support and loads of handy resources, Nifty is a joy to use.
What Makes Nifty the Top Choice for the Best Simple Project Management Software?
Easy-to-Use UI: With Nifty, you don't need to be a tech guru to get started. Whether you want to create projects or assign tasks, Nifty prioritizes easy action so that your project's foundation is set right: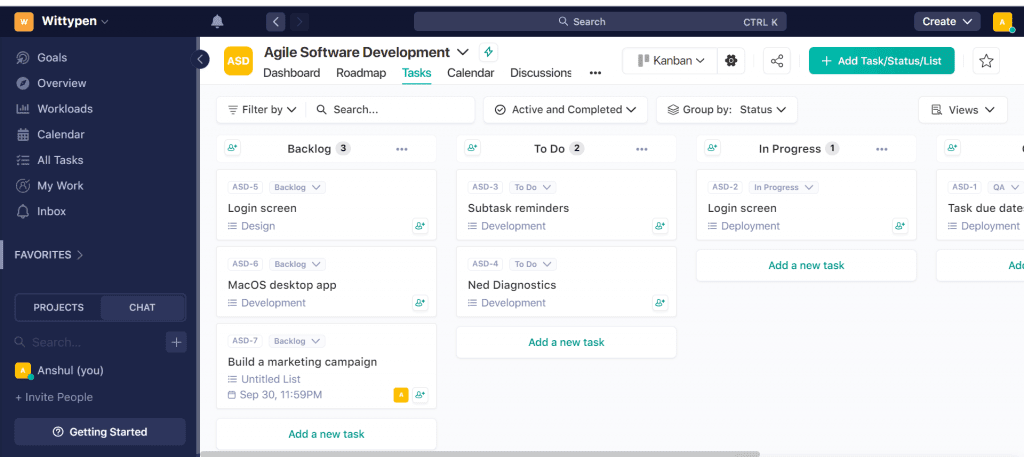 Limitless Views and Arrangements: With Nifty, you have options. Whether you prefer a list view, board view, calendar view, or a Gantt chart, Nifty's got you covered. You can choose the view that suits your project and workflow best and easily switch between them as needed: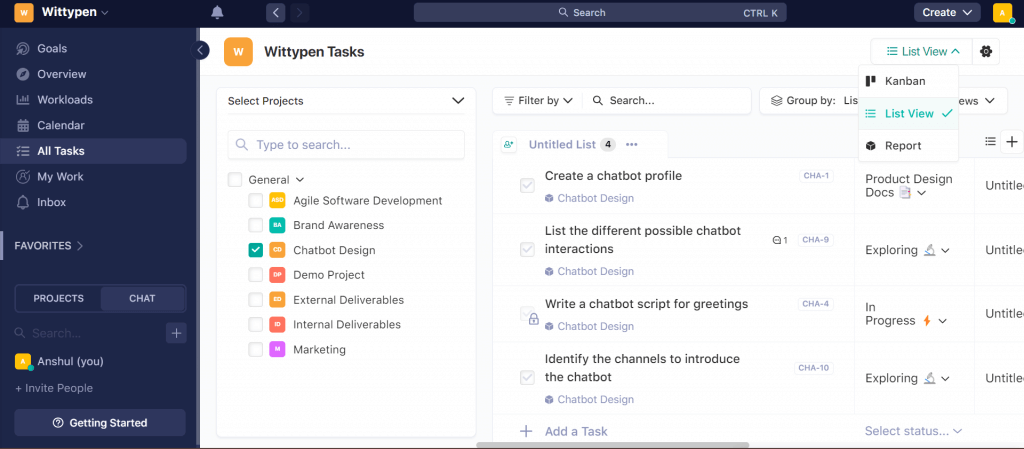 Ability to Create Milestones from Tasks: A newly-added feature, Nifty allows you to convert different stages of a list view project into Milestones:
So, how will this help you? Essentially, your tasks inside these Roadmaps remain the same. However, you get the benefit of viewing the entire task list's completion rate once you start closing and completing the tasks: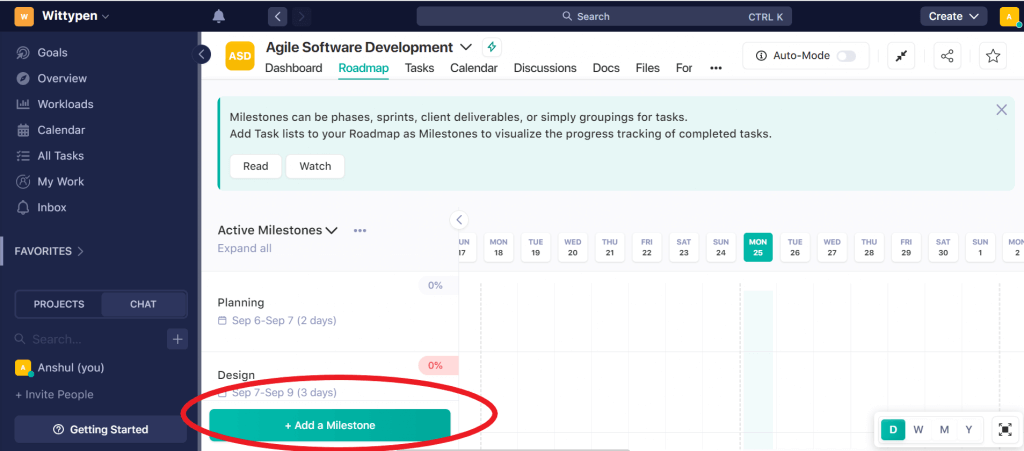 Shareable Reports and Roadmaps with Guests: Collaboration is at the heart of Nifty. You can easily share your project reports and roadmaps with guests:
Whether you're working with clients, external partners, or other stakeholders in the project ecosystem, keeping them in the loop was never this easy!
AI-powered reports: Nifty is all about making your project management smarter. Currently, the default Report dashboard comes with pre-loaded metrics that are essential for any project. Even better, soon, you'll be able to simply type in the reports you need, and Nifty's AI will generate them for you. It's like having your own data analyst on standby!
Import Data from Other Tools: With Nifty, the biggest advantage you get is that you don't need to start from scratch. The platform allows you to import your tasks, milestones, projects, and more from other tools in a seamless transition. This ensures you can hit the ground running with all your existing data within minutes.
Try the most easy-to-use project management software.
Nifty
Pricing:
Free forever plan:

$0 (

with unlimited users and tasks)

Starter plan

starts at $39 per month, billed monthly

Pro plan

begins at $79 per month, billed monthly

Business plan

comes at $124 per month, billed monthly

Unlimited plan starts at $399 per month, billed monthly
2. Monday.com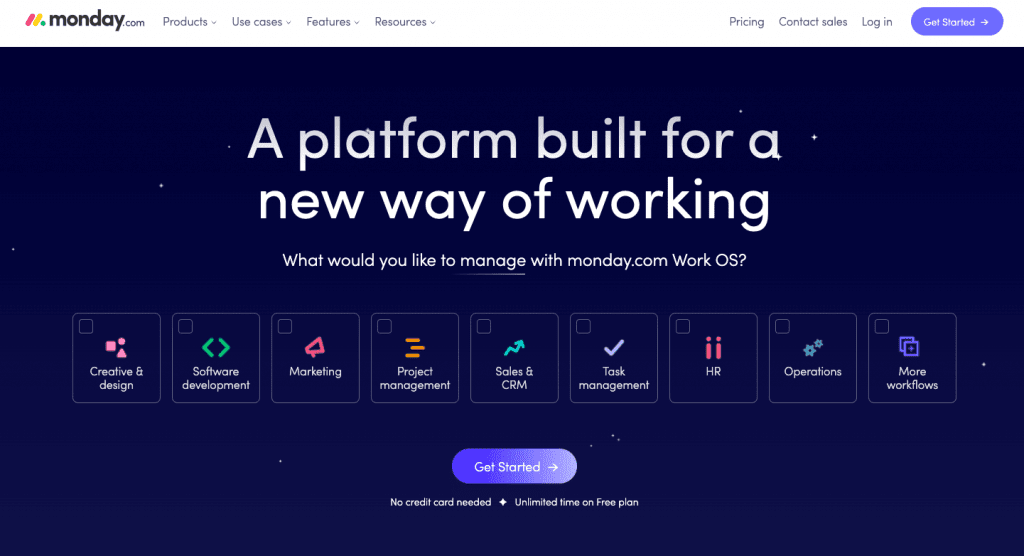 Monday.com offers an intuitive visual interface that lets you see your projects as boards or timelines. Managing tasks and tracking progress is as simple as moving items around on your screen.
Why Choose Monday.com for Easy Project Management –
Customizable Workflows: Monday.com puts you in control of your exact workflow needs. Whether you're managing a marketing campaign, HR operations, or software development, you can customize the columns, labels, etc., to fit your process perfectly.
Automated Efficiency: Automating repetitive tasks on Monday.com requires you to set up rules and triggers. These 'triggers' tackle automated processes so that you can focus on strategy. 
Clear Dashboards: With this tool, you can create clear and concise dashboards that show exactly what you need to see. 
User-Friendly Design: Monday.com boasts a sleek, user-friendly design that's easy for anyone to navigate. You don't need to be a tech whiz to get started. 
Integration Heaven: You can connect Monday.com with your favorite apps like Slack, Google Workspace, or Trello–collaborate where your team is and make your work friction-free!
Pricing:
Free forever: $0
Basic: $24 per seat per month, billed annually
Standard: $30 per seat per month, billed annually
Pro: $48 per seat per month, billed annually
Enterprise: Contact the sales team
3. Trello: Free Simple Project Management Software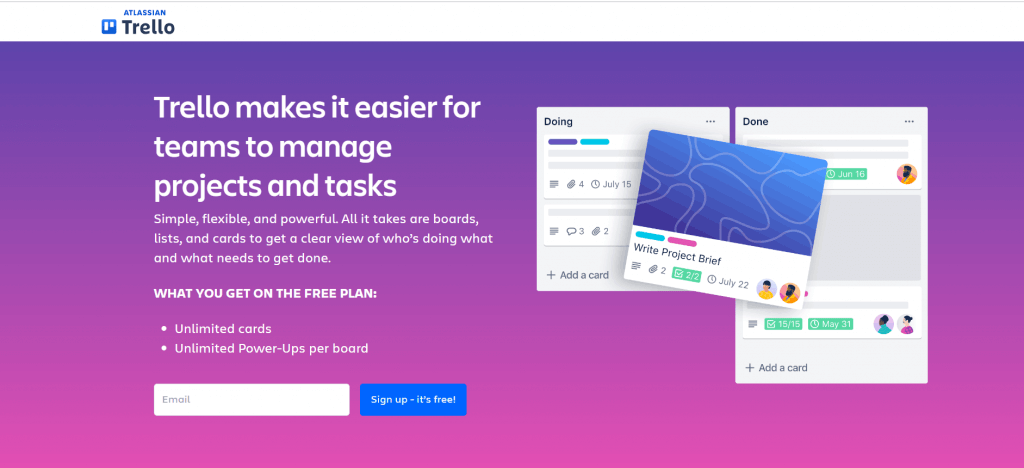 Looking for a no-fuss, easy-to-use project management tool? Enter: Trello. If you love the simplicity of sticky notes on a whiteboard, you're going to love Trello's Kanban-style boards.
Why Trello is Your Simple Project Management Solution –
Kanban-Style Boards: As mentioned earlier, Trello uses visual boards that resemble sticky notes on a whiteboard. You can move tasks from "To-Do" to "In Progress" to "Done" with a simple drag and drop. 
Simple, No-Frills Interface: Trello's minimalistic design keeps things straightforward. You don't need to overwhelm yourself with too many features or struggle with complicated settings. Instead of diving into troubleshooting mode, you'll be all set up and running in minutes.
Collaboration at Its Core: Trello's boards are built for teamwork. You can add a comment, attach files, and use @mentions to communicate with your team without drowning yourself in the clutter of 10x emails.
Power-Ups for Customization: Trello's greatest feature is the ability to add Power-Ups to your Trello boards and extend functionality. Think of these boards as living applications that are supercharged with value-driven features and integrations. Plus, there's no limit to the number of Power-Ups you wish to add to your board, regardless of your plan. 
Trello is a free project management software, and so is Nifty!
Pricing:
Free: $0
Standard: $5 per user per month, billed annually
Premium: $10 per user per month, billed annually
Enterprise: $17.5 per user per month, billed annually
4. ClickUp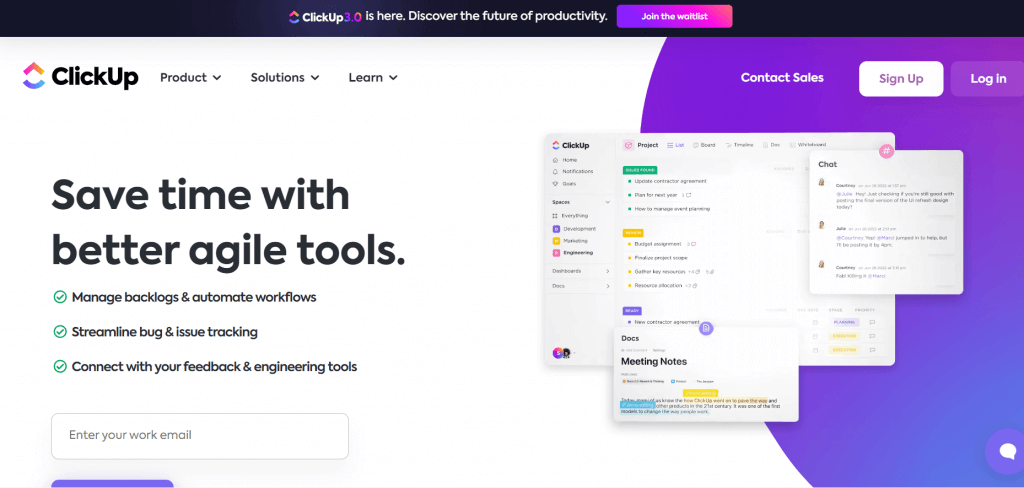 If you're scouting for an agile project management tool that's as versatile as it is powerful, then ClickUp should be high up on your list.
What Makes ClickUp an Efficient Project Management to Use? –
Intuitive Task Management:

ClickUp's task management is as easy as making a to-do list. You can create tasks, assign them to team members, set priorities, and watch your projects take shape effortlessly.

Dashboards That Can Fit Your Work Style

: ClickUp lets you create customized dashboards with widgets that you fancy. A personalized view of your tasks and projects ensures you get a granular understanding of the project scope and important deliverables.

Multiple Views, One Tool: ClickUp offers various views, including a list view, board view, calendar view, and even a mind map view! You can switch between them as per your preference or stick to the one that suits your project best; the choice is yours.
Time Tracking: ClickUp's built-in time tracking helps you stay on top of how much time you and your team spend on tasks. Needless to say, it's a straightforward way to boost productivity and track project costs.
Drag-and-Drop Functionality:

If you want to reorganize tasks and projects or adjust timelines and priorities, ClickUp's drag-and-drop functionality is the feature to look out for.

Seamless Collaboration: ClickUp's star feature is its 'Collaboration' functionality. You can use collaboration-friendly features such as comments, file attachments, and real-time editing to streamline the information-sharing process and accelerate decision-making.
Stay in the Loop on the Go: With mobile apps for iOS and Android, ClickUp keeps you connected and productive, even when you're on the move. Your team's always just a tap away.
Free forever: $0
Unlimited: $7 per user per month, billed annually
Business: $12 per user per month, billed annually
Enterprise: Contact the sales team
5. Smartsheet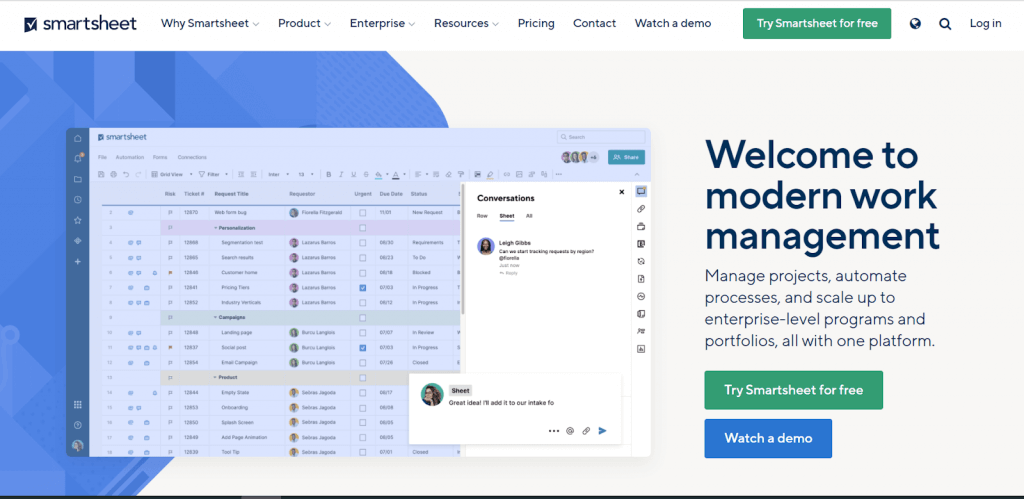 Smartsheet should be every marketing team's go-to tool. This cloud-based tool combines the familiarity of a spreadsheet with powerful project management features.
With this tool, you can simplify the work processes, enhance collaboration, and improve project visibility across teams.
Why Use Smartsheet for Your Project Management Needs –
Dynamic Grid view: Picture a spreadsheet that's supercharged for project management. Smartsheet's Grid View resembles a traditional spreadsheet–it's like managing your project on a familiar, digital spreadsheet. So, if you are used to using Google Sheets, you will be able to input and organize project data with ease. This feature lets you effortlessly jot down and organize project information. 
Automate the Mundane: Tired of repetitive tasks? Smartsheet's automation features can take those off your plate. Use this tool to set up workflows, reminders, and notifications so that you can focus on the critical things. But most importantly, you can drive consistency in your project management routines and build a habit of productivity. 
Collaborate Like a Pro:

Collaboration is at the heart of Smartsheet. The tool empowers you to leave comments, share files, and work on documents in real time. 

Efficient Resource Management: Smartsheet also helps you to manage your resources intelligently. This means no more overloading or underutilizing your assets. It also means you can keep the work balanced and productivity at its peak.
Data-Driven Insights:

Want to know how your project is performing? Smartsheet's got your back with customizable reports and interactive dashboards. Leverage these reports to dive deep into your project data and make informed decisions like a seasoned professional.

Seamless Integrations:

Smartsheet integrates seamlessly with commonly used tools such as Microsoft Office and Google Workspace. 
Try #1 easy-to-use project management software of 2023.
Nifty
Pricing:
Free: $0
Pro: $7 per user per month, billed annually
Business: $25 per user per month, billed annually
Enterprise: Contact the sales team
6. Asana
If you want to simplify task management without compromising on the tool's customization capabilities, Asana is the platform for you.
Why Use Asana for Your Project Management Needs –
Effortless Task Management: Asana excels in task management like no other tool. You can easily create, assign, prioritize, and track tasks to improve accountability.
Clear Project Planning: Another area where Asana shines is its collection of robust project planning features such as timelines, calendars, and milestones. Whether you want to set clear project goals or map out schedules, Asana makes project planning a breeze!
Workspaces and Teams: Asana's workspaces and team features facilitate endless collaboration. Structuring tasks in a hierarchical approach becomes second nature for project managers, thanks to this tool.
Integration Ecosystem: Asana seamlessly integrates with a wide range of third-party applications (think: communication tools, file storage systems, and calendars). As you might have guessed, this connectivity not only enhances productivity but also data synchronization.
Mobile Accessibility: With mobile apps for iOS and Android devices, Asana ensures that teams can access project information and collaborate on the go. If fostering flexibility and responsiveness are your priorities, Asana can help you get there faster.
Basic: $0
Premium: $10.99
Business: $24.99
Enterprise: Available on request
7. Notion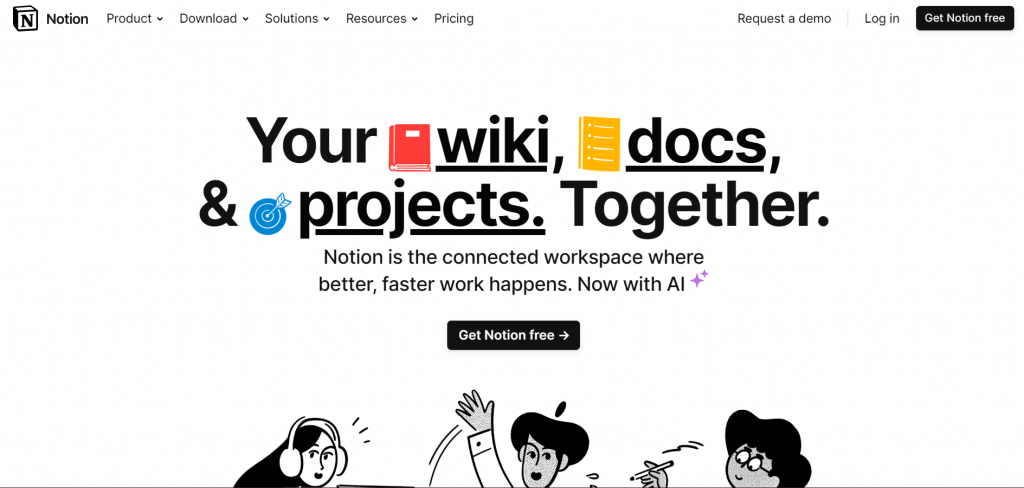 Notion is an excellent choice for simple project management tools. Here's why: You can design your project management system your way.
Plus, its flexibility, rich content integration, and collaborative features are unparalleled. So, if you want a project management tool that adapts to you (and not the other around), Notion is a great option to consider!
Why Use Notion for Your Project Management Needs –
Flexibility at Your Fingertips: Notion's unique structure allows you to create your own customized project management system that works for you. Whether you prefer lists, boards, tables, or a combination of these, you can flexibly adapt Notion to your unique workflow.
Task and Project Tracking: With Notion, you can easily create tasks, to-do lists, and project boards. This means you're in the driving seat when it comes to organizing and prioritizing tasks. 
Rich Content Integration: Notion goes beyond integrating simple text-based tasks. You can embed documents, spreadsheets, images, and even code snippets directly into your project pages. This helps you to streamline collaboration and keep all your project-related content in one place.
Kanban Boards: Notion's Kanban-style boards allow you to visualize your workflow stages. You can easily move tasks from different columns, such as "To-Do," "In Progress," or "Completed," giving you a clear picture of where each task stands.
Database Capabilities: Notion's database functionality, too, is another standout feature that lets you create databases for various project elements (think: team members, project notes, and deadlines). Managing project-related data more efficiently is every person's need, whether they are PM or non-tech people.
Collaboration: Collaborate with your team in real-time within Notion. You can leave comments, mention team members, and receive instant notifications, ensuring everyone understands their contribution in the larger scheme of things.
Integration Possibilities: While Notion is a comprehensive tool on its own, it also integrates with other popular apps like Google Calendar, Slack, and Trello. 
Simplicity in Design: Notion's clean and minimalistic design makes it easy to use, even for those new to project management software. You can start organizing your projects without a steep learning curve.
Pricing:
Free: $0
Plus: $8/user/month, billed annually
Business: $15/user/month, billed annually
Enterprise: Available on request
Try the free project management software. Nifty
8. Wrike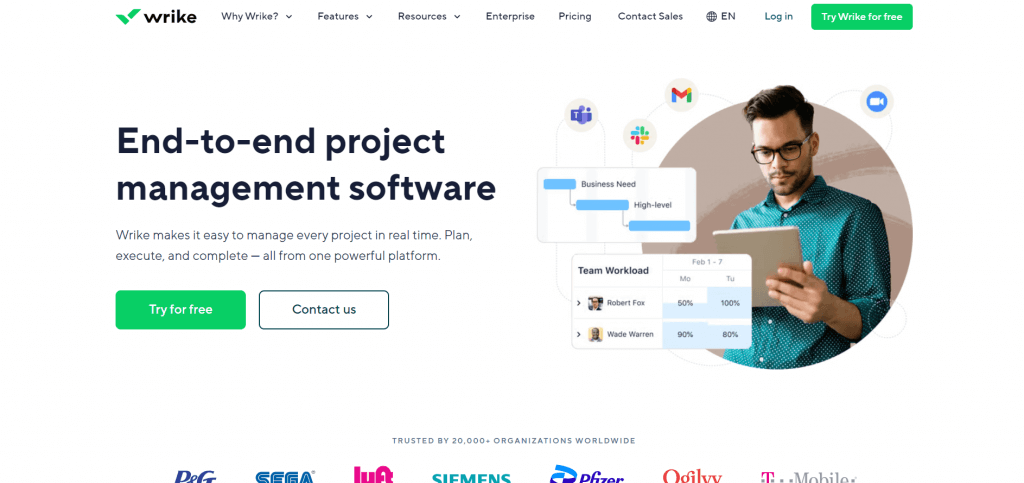 Wrike is a versatile project management software that streamlines and simplifies project workflows for teams of all sizes. Its user-friendly interface and robust set of features empower users to plan, track, and execute projects efficiently.
Why Use Wrike for Your Project Management Needs –
Task Management: Wrike's task management feature allows you to set due dates, attach files, and add comments to tasks. By breaking down complex projects into manageable tasks, you can clearly highlight who is responsible for each task and when it needs to be completed.
Gantt Charts: Wrike's Gantt chart functionality provides a visual timeline view of your project. You can view task dependencies, critical path analysis, project timelines, etc., at the click of a button. This bird's eye visual representation will help you tons in scheduling and keeping your project on track.
Customizable Dashboards: Users can create personalized dashboards that display key project metrics and data points. The best part is that you can tailor it to specific roles and needs. Also, remember that these dashboards provide at-a-glance insights into project progress and ensure your team is always well-informed.
Integrations: Wrike offers more than 400 integrations with popular CRM tools as well as messaging and email capabilities.
Pricing:
Free plan available
Professional: $9.80 per user per month
Business: $24.80 per user per month
Enterprise: Quote available on request
Pinnacle: Quote available on request
5 Things to Remember When Choosing the Best Simple Project Management Software
Now that you have a solid understanding of the tools, here are five factors to consider when choosing a 'simple' platform:
1. How easy is the UI?
Think about whether or not the UI feels intuitive. Are you able to navigate to specific areas without too many clicks or added trouble?
2. How long would it take for your team to start using it?
This question will help you to understand the kind of learning curve involved with the tool. Look at the existing support documents such as how-to videos, knowledge base, etc. Do they seem too extensive or complex?
3. How's the reporting?
Beginner or not, reporting capabilities are one of the most sought-after features of any project management tool. All that data you feed into the platform is useless if the tool is not able to offer actionable insights about what's working and what's not!
4. Can I invite guests?
Are you able to invite external collaborators to access files, share links, provide feedback, and more? The project management process requires internal and external teams to be in perfect sync for the deliverables to come in on time (and within budget).
5. Can I easily migrate from my existing tool?
Easy migration is another important factor that you should not miss. No one likes to start from scratch. So, consider how easily you'll be able to migrate your existing tools and workflows.
Nifty is the Best Simple Project Management Software Out There, Hands Down!
The best project management software is one that comes with a simplified interface. This makes it easier for non-experts to navigate the software without extensive training. The result? Everyone can participate in decision-making easily.
Nifty is one such software that prioritizes a simple UI. Clients can easily understand project updates. They can track progress and provide timely feedback.
With straightforward and intuitive software like Nifty, you can:
Ensure that the team members and stakeholders embrace it more willingly
Improve collaboration and reduce barriers to adoption, thanks to its low learning curve
Say goodbye to complex workflows that can create misunderstandings
Get a demo for you and your team, and dive into the world of project management without any fear of technical jargon or lack of expertise, or else, just start using Nifty right away and learn as you go!
FAQs
What is the easiest project management app?

There are many easy-to-use project management apps, such as Nifty, Trello, ClickUp, Smartsheet, Asana, and more. All these tools are great for beginners as they are extremely easy to use.
What is the best user-friendly project management tool?

Nifty is the best simple project management tool you can use, owing to its user-friendly interface and robust collaboration features. Its intuitive design makes task tracking and team communication effortless, while its seamless integration with popular apps enhances productivity.

With Nifty, you can streamline your projects and achieve your goals with ease.
What is the simplest project management technique?

First-time project managers must embrace Kanban, one of the easiest project management techniques. The central idea is to create three columns: To-do, Doing, and Done, and shift tasks as they are completed.